BottleRock is a Napa Valley music festival that aims to bring together the best of Napa culture- wine, music, food and more wine, in true Napa fashion.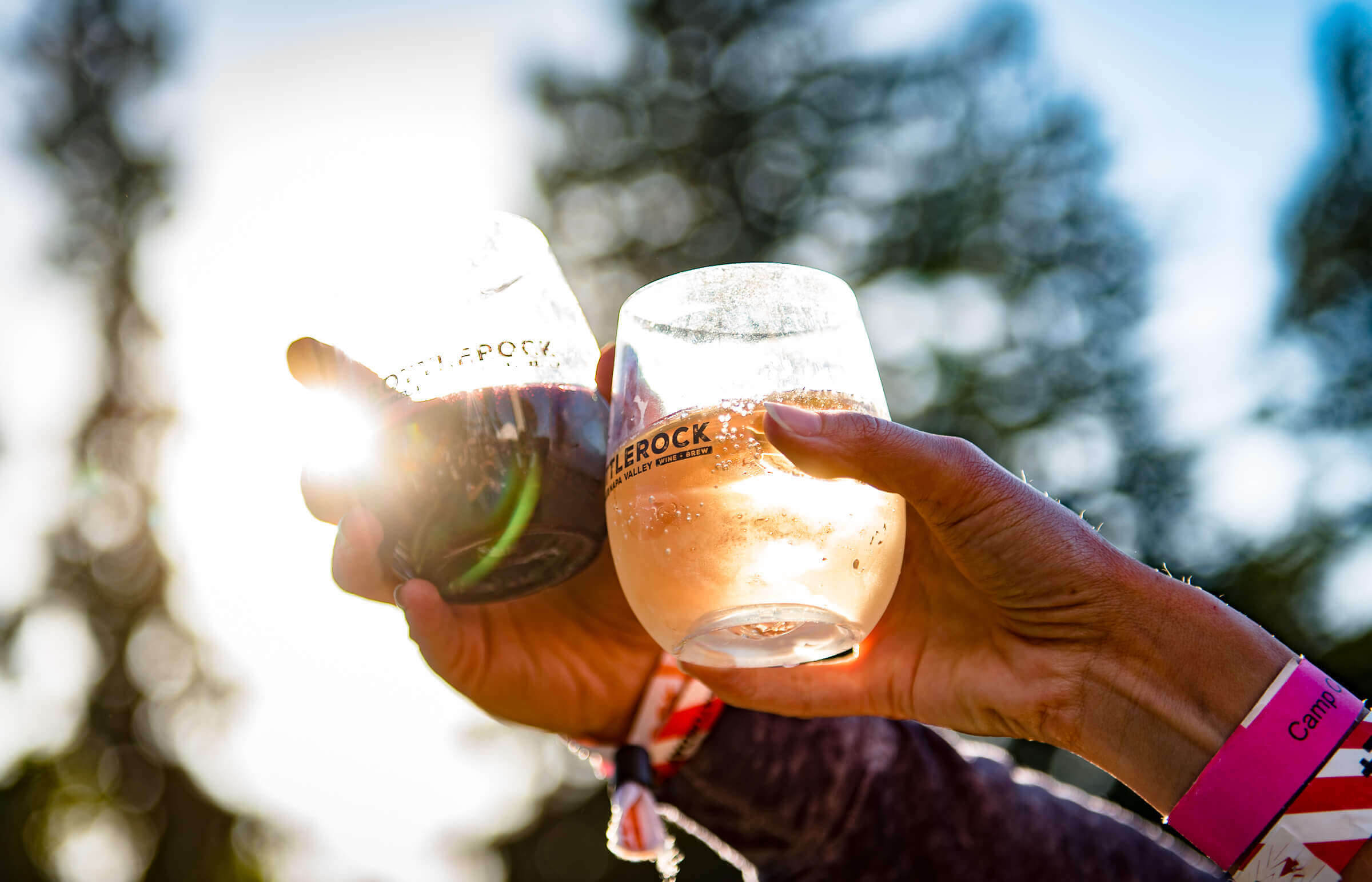 "When people come to Napa, the first thing that they think of is great wine. What goes along with great wine is great food, and what pairs perfectly with food and wine is music. Add beautiful rolling hills, vineyards, and world-class hospitality and you have what we call BottleRock Napa Valley."
-Jasa Laliberte, Marketing Manager.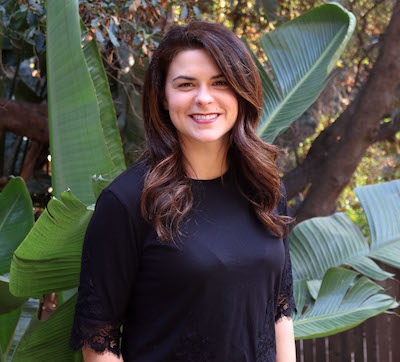 The festival was originally started in 2013, and by 2015 was selling out. This year, with an impressive lineup, festival tickets sold out earlier than ever before.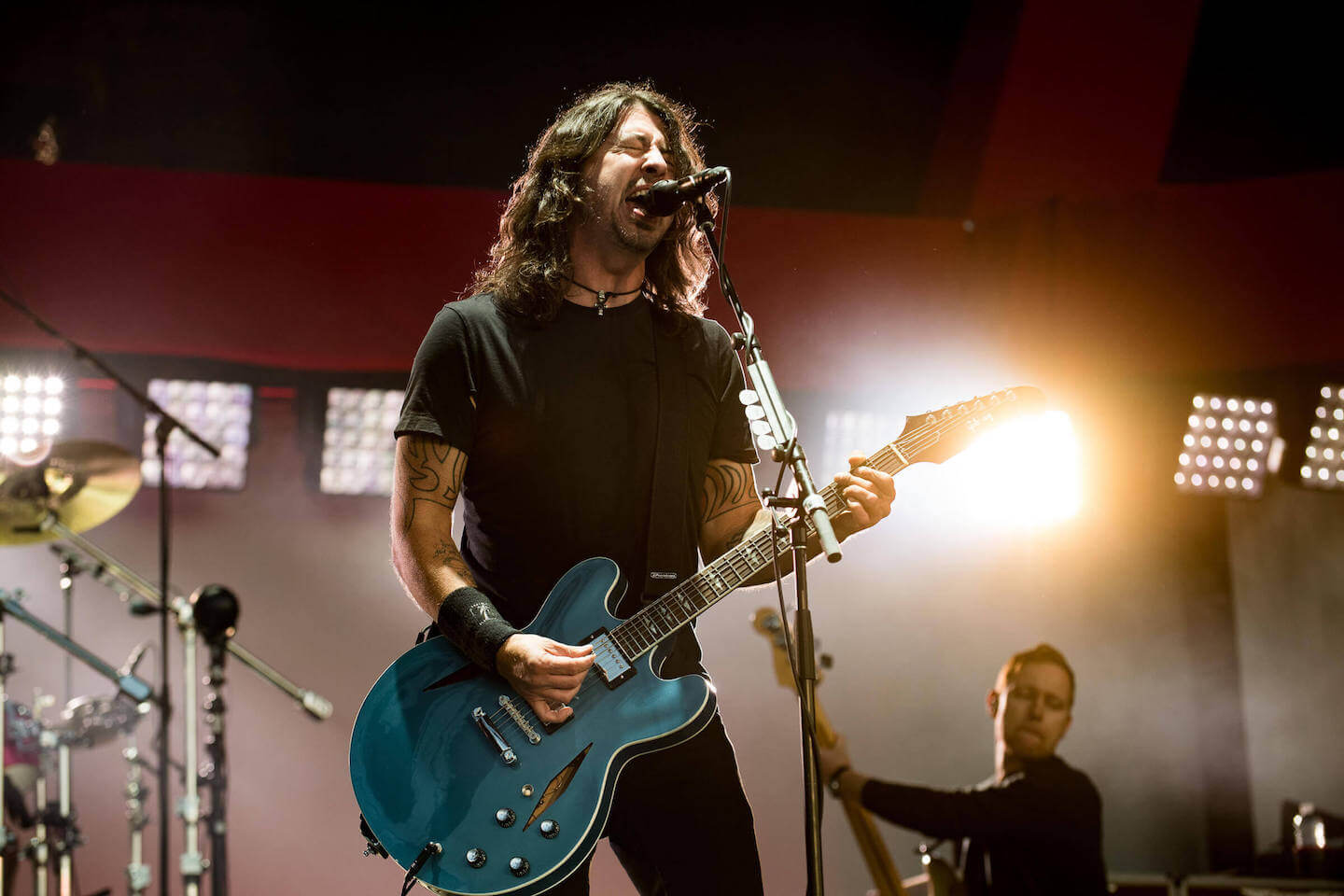 "We really focus a lot on customer experience, paying particular emphasis to our 4 different levels of VIP and providing an all-around amazing experience for the concert-goer from start to finish. In the same way that Napa provides such amazing hospitality, we try to do the same thing at our festival."
Why Keyhole
The marketing team at BottleRock accomplishes some pretty awesome feats through our tool year-round. Check it out! They include:
Finding Influencers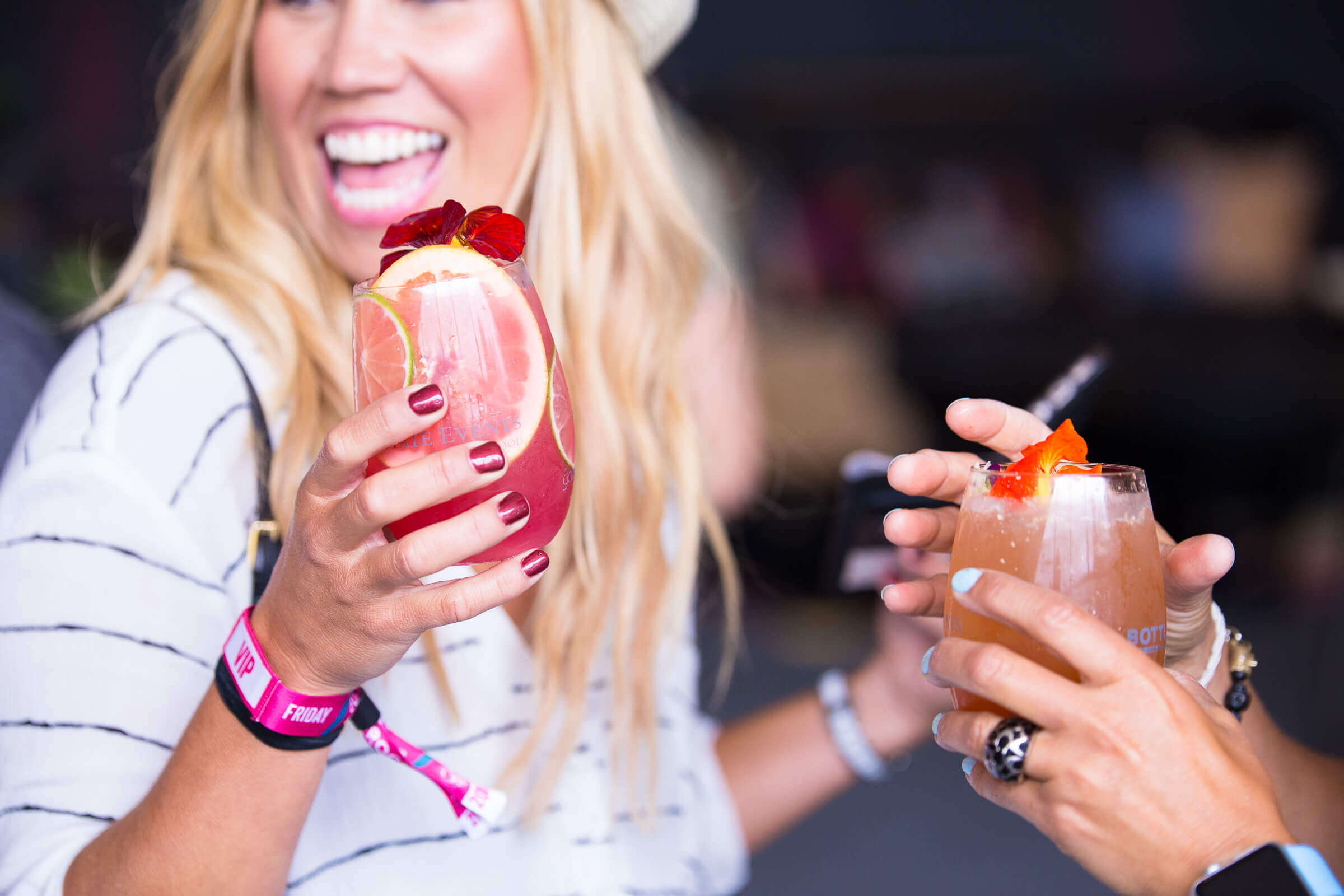 Jasa's team is able to regularly find and engage artists and influencers they didn't know were speaking about BottleRock through Keyhole's Influencers* tab.
*Tell me more: The 'Influencers' tab in Keyhole shows top users engaging with your hashtag or keyword, allowing you to engage with them and their content directly from the platform.
"Before Keyhole, I wasn't seeing some of the bigger accounts that were talking about us. I just never knew they were out there being a positive influencer for us! So now I'm definitely looking into those people. We have kind of a daily 'a-ha!' moment with Keyhole."
Identifying Trends by Tracking Hashtags Year-Round
According to Jasa, Keyhole's biggest impact is saving time by clearly depicting cross-platform data.
We asked Jasa what she did before Keyhole, to which she laughingly replied, "Well, I had lots of spreadsheets!"
"The biggest thing that's been helpful for us is being able to actually see our overall impressions online. The data was on different platforms and we were not able to see what other people were saying about us very easily. Now we are actually able to put a number and a statistic behind it."
By tracking relevant hashtags and keywords year-round, Jasa's team is also able to identify relevant trends as they happen, and adjust their strategies and event accordingly.
"The biggest things are the analytics behind it, the numbers. We've tracked hashtags for the last 5 years, but we've never done it all year round–so it's been beneficial for us to see different trends and quantify them."
Optimizing content
Lastly, Keyhole helps with content creation by giving insight into the types of conversations users are having.
Keyhole's word cloud for the 'Napa' Keyword tracker shows what else people discuss when talking about Napa online.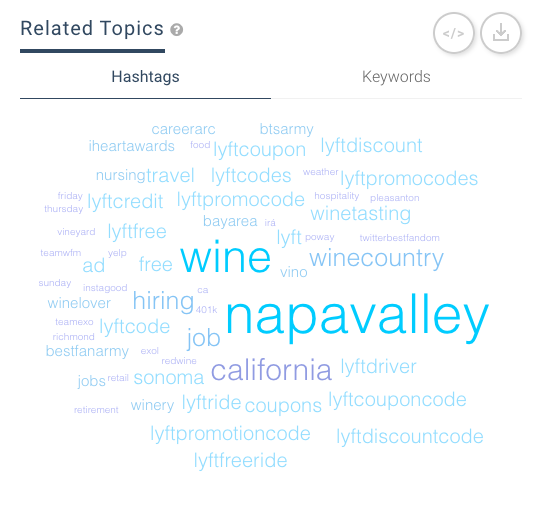 "It is influencing our strategy. As we are moving to figure out specific copy and content, we are looking at what we're putting out there in terms of hashtags and keywords, and figuring out what themes and trends we are seeing…what is being engaged with the most. We try and find that theme and replicate it."
Results
Overall, Keyhole's data has helped BottleRock's marketing team save time and simplify their processes, allowing them to focus on what's most important: creating unforgettable festival experiences and selling out year after year.
What can Keyhole do for you? Sign up for a 3-day free trial and find out!