The Challenge
When Billboard was planning its first ever Hot 100 Music Festival, the internal team needed help with their social media strategy. It was more important than ever to identify key influencers and a social measurement of success.

How Keyhole Helps
1. Using Social to Track Marketing KPIs
With Keyhole, Stephanie and Katherine can easily track real-time data and post engagement. This allows them to choose event partners strategically and measure success metrics, such as the reach and engagement, of their digital campaigns and events.
Follower growth before and after influencers are engaged
Type of content fans love
Fans' reactions and sentiment to the posts
Who to partner with to drive most fan engagement for Billboard

2. Capturing Buzz in Real-Time
Stepping into work every morning, social chatter around trending artists is on the social media team's radar. Using Keyhole's alert feature, Billboard can find out who's mentioning them on social media. The ability to get real-time alerts and insights on these social conversations provides immediate value.

3. Easy Reporting to Show Your Impact
Katherine needs to provide high-level reports to business partners and executives. Using Keyhole, she can pull together meaningful metrics with just a few clicks.


Event Sponsors Love It!
For the 2016 Billboard Women in Music Awards, the social team tweeted video clips from the event post-broadcast, and successfully garnered engagement from an extended millennial audience who might not have tuned in on traditional TV.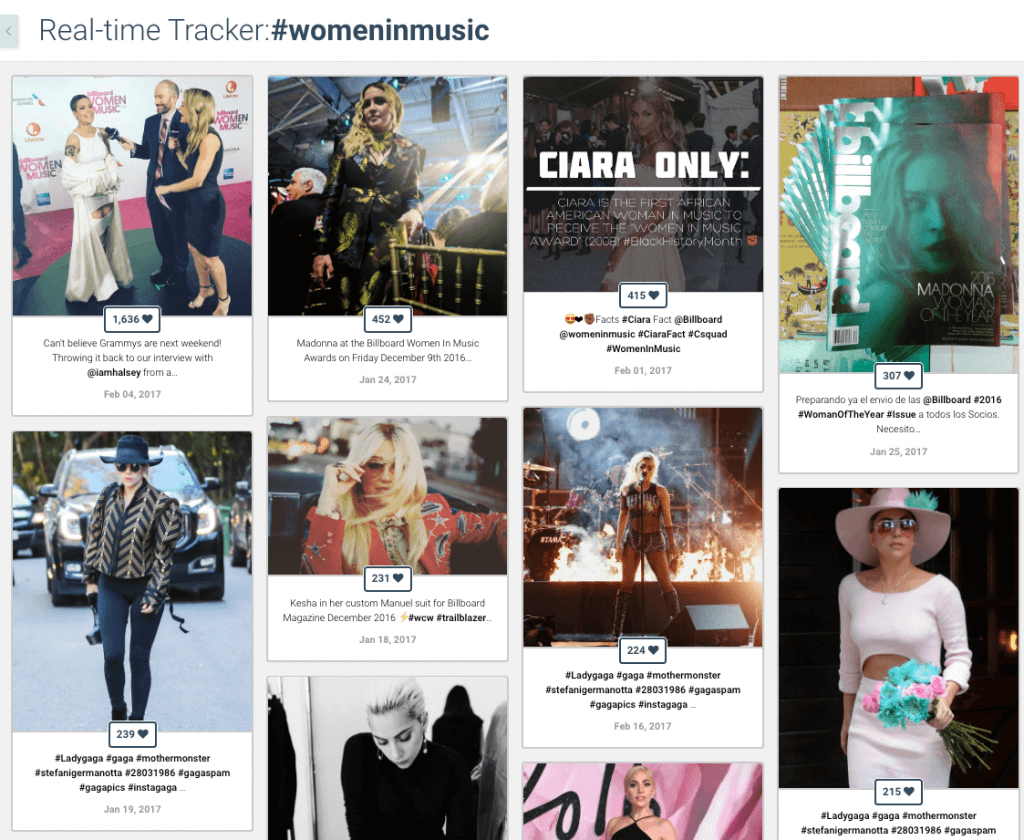 Event sponsors loved it as they were targeting the millennial audience specifically.
In Stephanie's words, "The ease of Keyhole is extremely valuable to social media managers."