Mention's tagline is "media monitoring made simple." Its selling point is the simplicity with which you're able to measure across all blogs and social media channels.
Mention is one of the most popular social listening tools, but it might not be the right fit for your organization. It does one thing well — listening for chatter around your chosen keywords and allowing you to create corresponding reports. But a social media manager may also be looking for metrics.
Here are 3 alternatives to Mention that listen as well as provide analytics in one dashboard:
1. Keyhole

Keyhole was built as an all-in-one social media analytics platform for the marketing manager who doesn't want to manually switch between reporting tools. It listens for your chosen keywords and hashtags across Twitter and Instagram. It also allows you track accounts on Twitter, Instagram and Facebook. Other social channels are currently being added.
Another selling point is that the tool allows you to search for and receive data even when you're aren't logged in or registered.
Give Keyhole tracking a shot:
The pricing starts at $116/month
2. Social Mention

If you're looking for a pure alternative to Mention, Social Mention is the way to go. Although the data is not as comprehensive (it only searches back about a month), the tool can provide adequate information for small company owners who do not have the funds to pay for continuous monitoring and also for bloggers looking for quick information.
The tool is free.
3. Tweetreach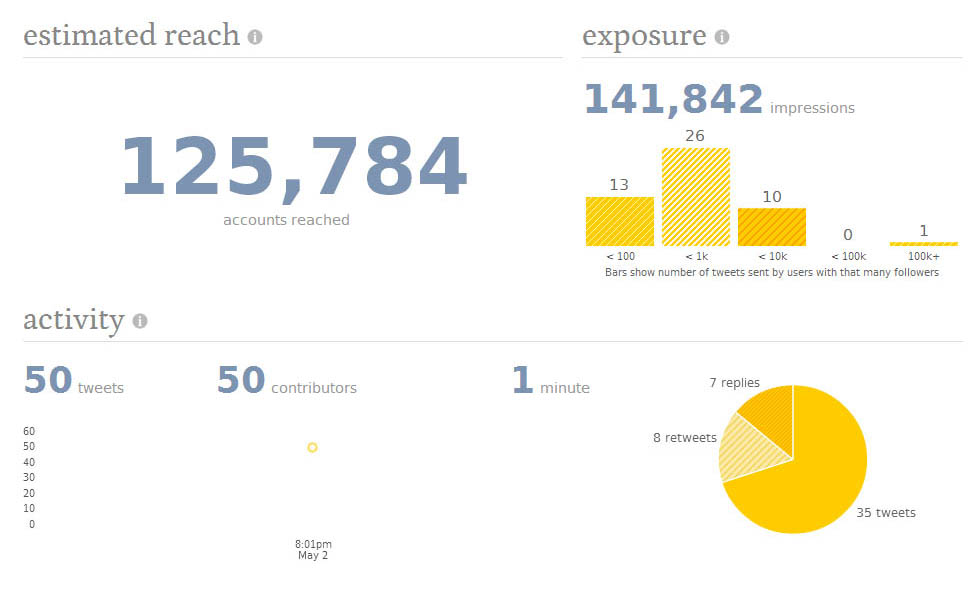 Tweetreach is a tool created by Union Metrics to track keywords and hashtags. The only performance limitation is that Tweetreach only monitors Twitter.
Plans start at $99/month, which gives you 2 trackers and a limit of 100,000 tweets.
Final Thoughts About these Mention Alternatives
These social media analytics tools differ in terms of price and capabilities, while still offering many of Mention's core features along with comprehensive analytics.
By using this list of alternatives as a starting point, the research and decision processes should be easier.
---
[testimonial_rotator id="3263″]
Keyhole is a real-time conversation tracker that provides account, keyword and hashtag analytics for Twitter, Instagram and Facebook. Get started for free and search your brand below: