We want to keep you in the loop, so we are updating this post as things evolve with Facebook and Instagram and new information becomes available.
As of December 11th, Instagram put new API changes into effect that affect the way all analytics products like Keyhole access user data. Some of these changes will impact Keyhole functionality.
Here's what you need to know:
1. You will not see user data at large when tracking hashtags on Instagram. However, you can add filters to specify which Instagram Business users you'd like to get posts from, and get much more in-depth data about those users. Here's how to add these Instagram account filters.
2. Instagram Business Account tracking is here, and it gives you even more powerful insights than Personal Instagram account tracking does. Read on to learn more.
Hashtag Tracking on Instagram Moving Forward

All unspecified user data has been removed from Instagram Hashtag Tracking. This means you will now see overall post counts and post analysis data, but won't be able to directly identify the users behind posts.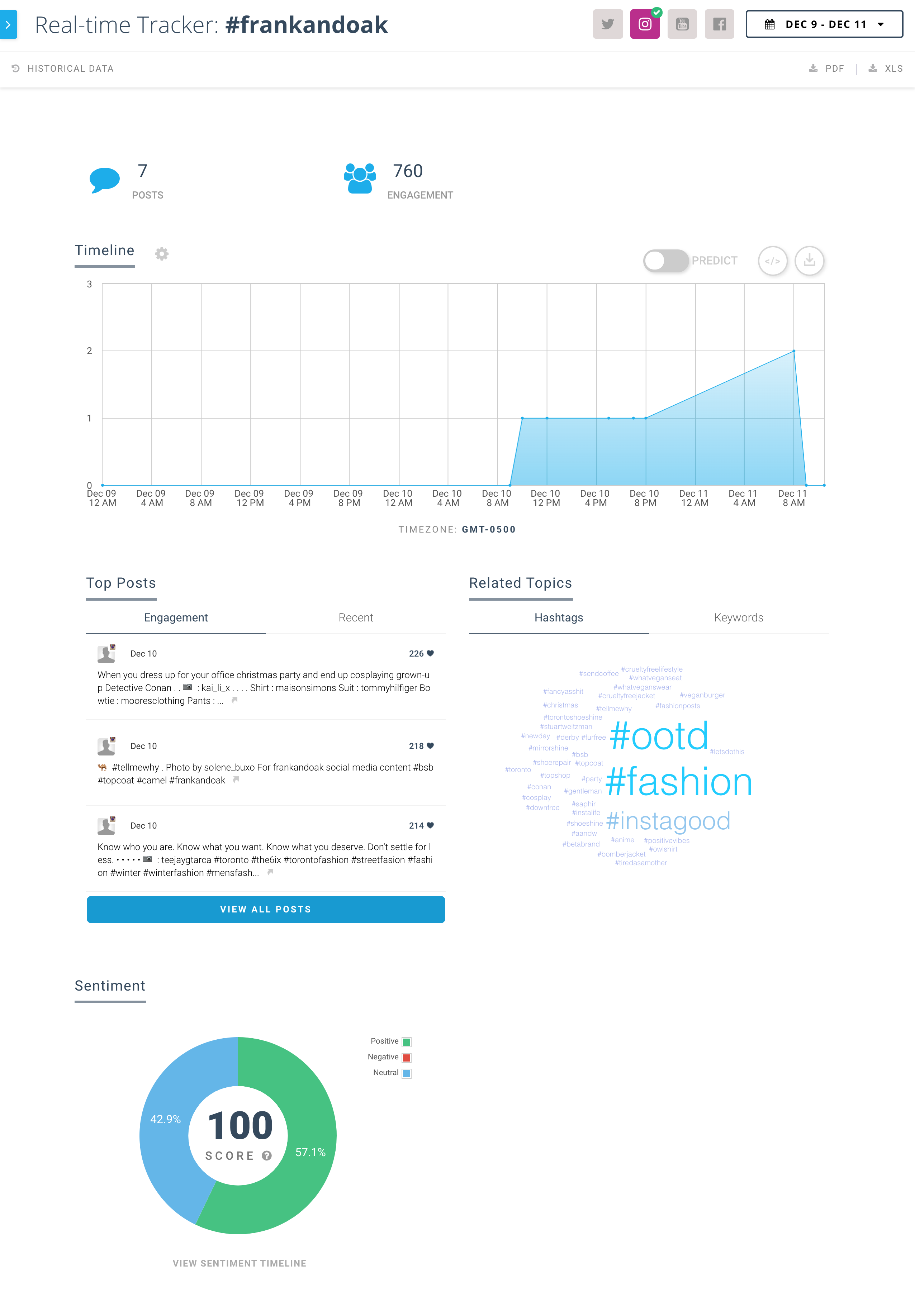 Instagram Business Insights without specified users
On the bright side: If you're interested in seeing how specific users are contributing to a conversation or campaign, you can specify that you'd like to fetch posts from those accounts. Plus, in so doing you'll be getting more in-depth data about those users, like real-time follower counts, profile pictures, and more.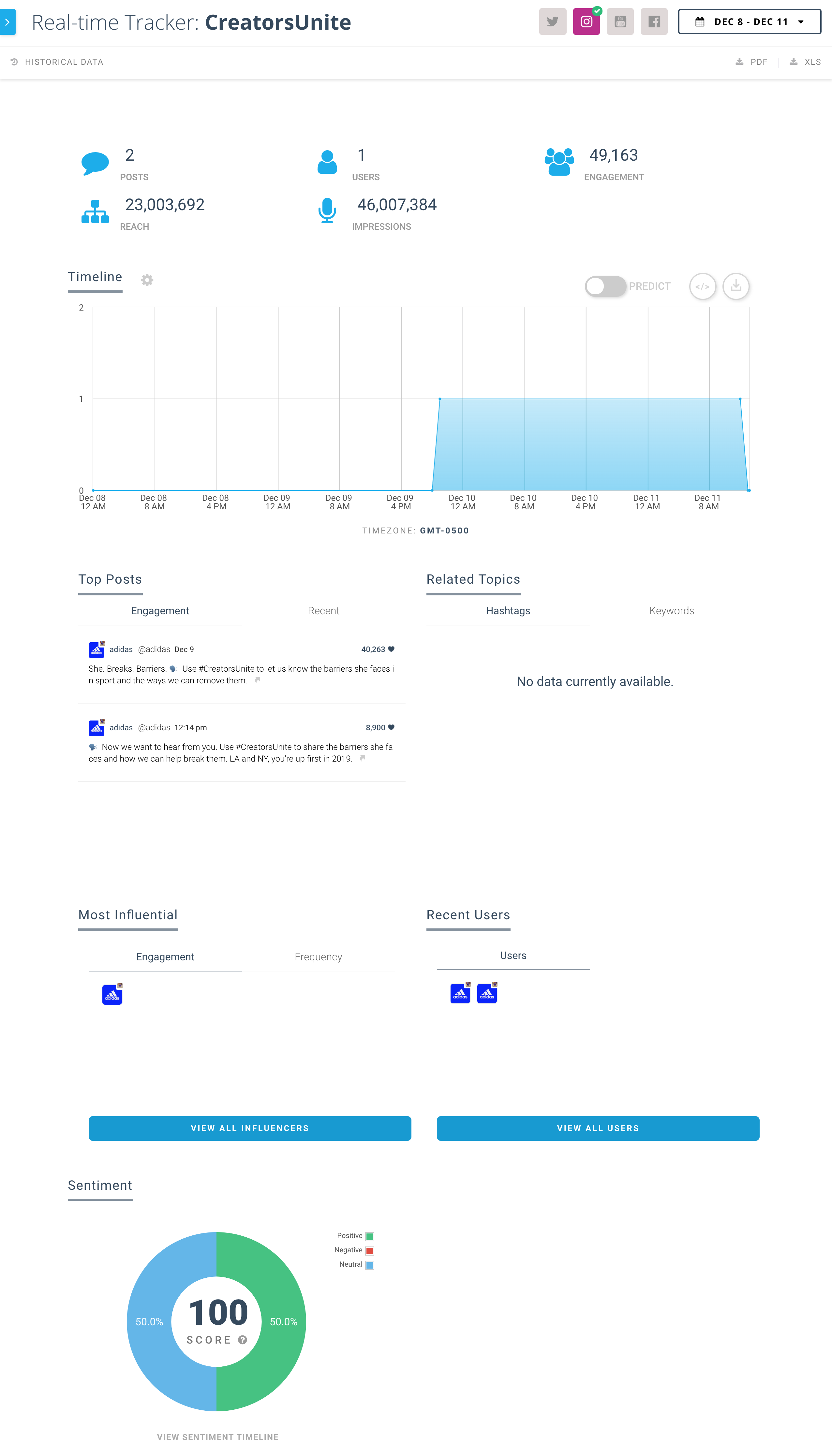 Instagram Business Dashboard with Specified Users
Account Tracking on Instagram Moving Forward

Personal Instagram Account Tracking will continue to be available on Keyhole as always, and much more robust Instagram Business Account tracking has been added as well. 
To be able to get in-depth follower insights, as well as Instagram Stories insights, you can switch your trackers to Instagram Business trackers.
The Good News about Instagram Business
Switching your Instagram Accounts over to Instagram Business has its perks!
1. Instagram Business gives you more in-depth account analytics
By authenticating your Instagram Business Accounts, you will get access to in-depth Follower Insights and demographic information about all of your followers, like Age, Gender, and detailed location data.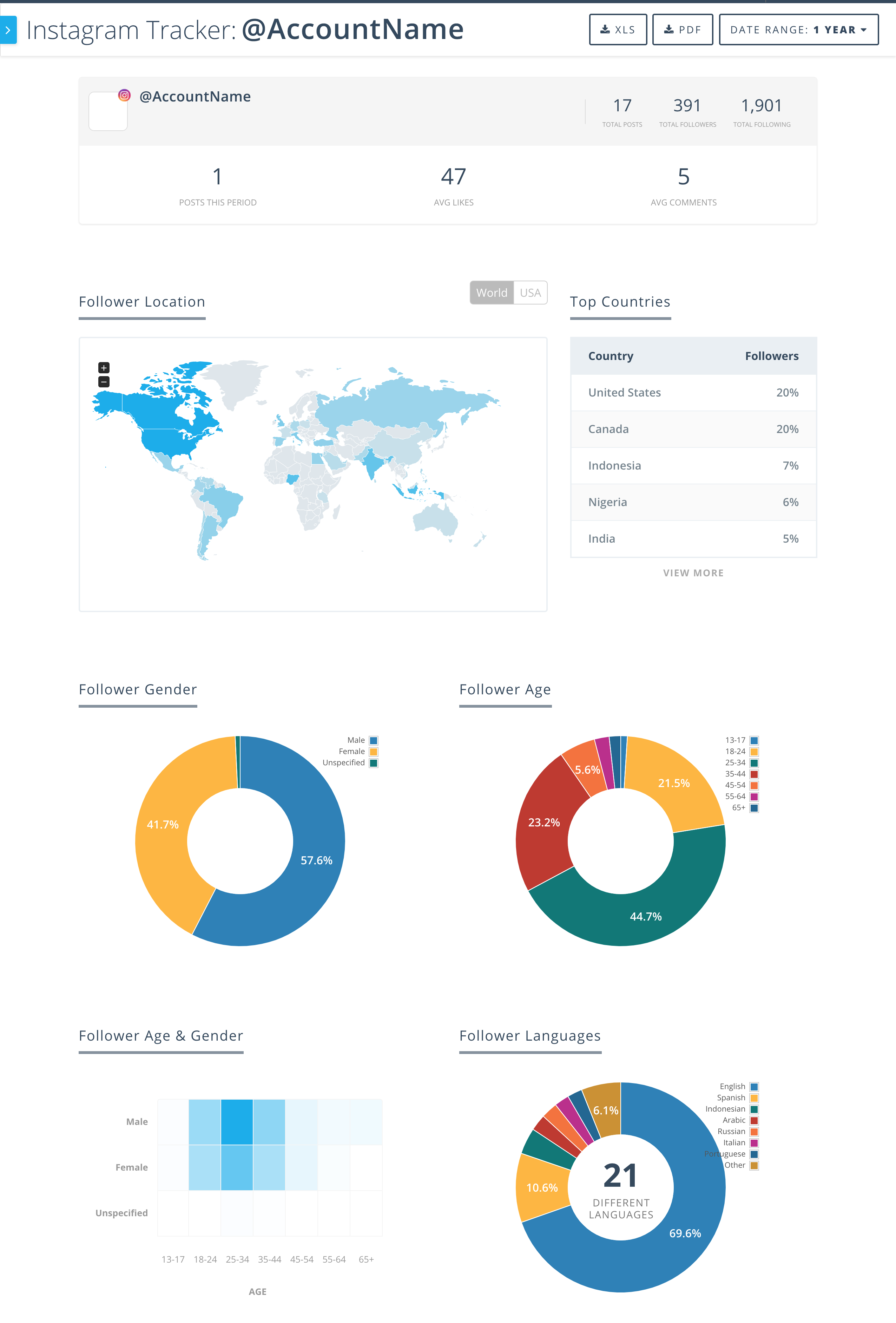 Follower Insights Dashboard
2. With Instagram Business comes Instagram Stories
That's right. By authenticating your Instagram Business Accounts on Keyhole you gain access to insights about all your Instagram stories.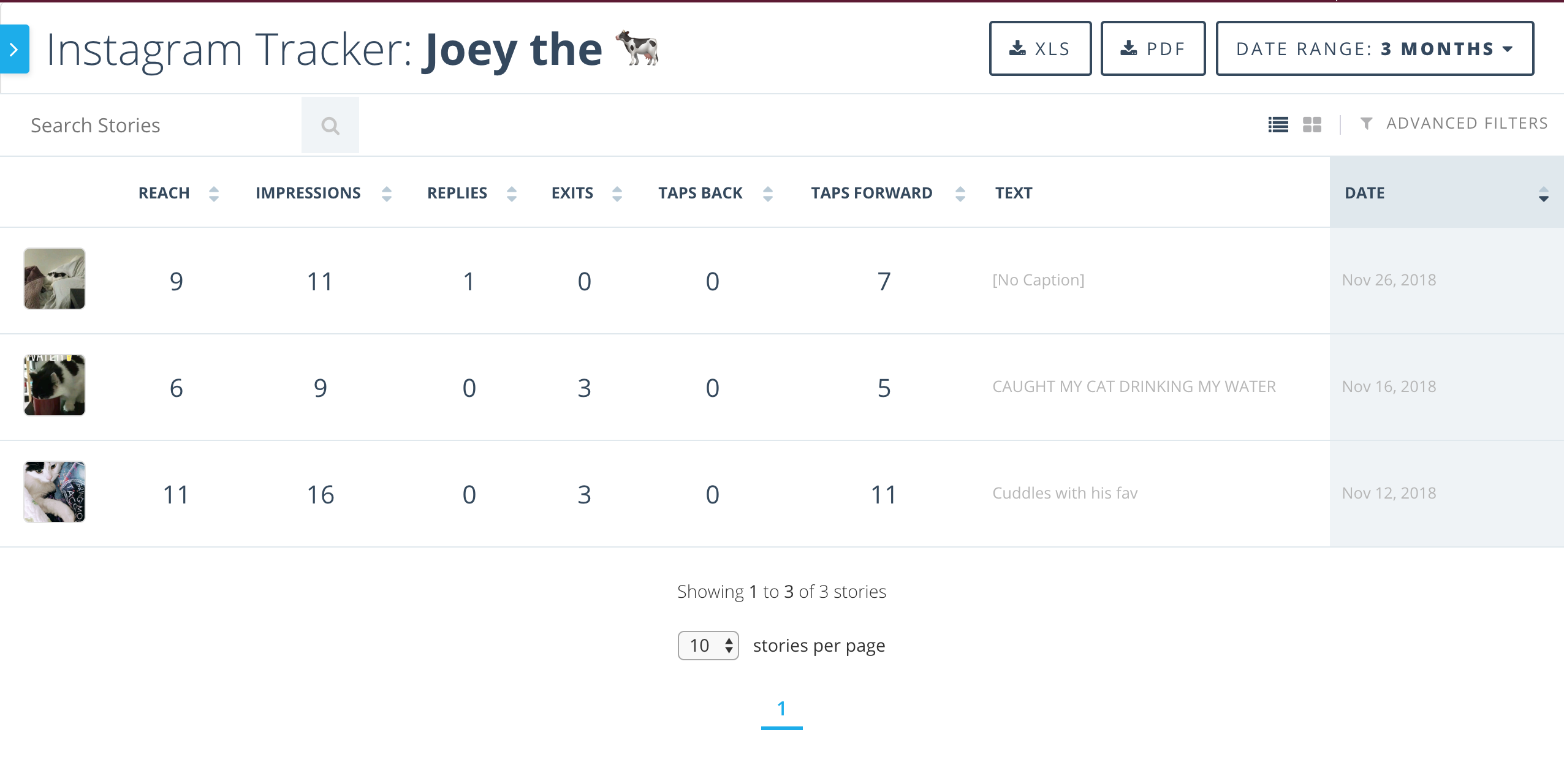 Instagram Business Stories Insights
How do I access Instagram Stories?
3. Account Spying is Coming Back thanks to Instagram Business
In the near future, you will be able to track your competitors and any other Instagram Business account through Keyhole. Unauthenticated accounts don't reveal follower information, but they do give you great insights like their engagement rate, top posts from the account, follower growth over time and more. We will keep you posted on this new feature.
A quick cheat sheet of the latest changes and how they affect Keyhole: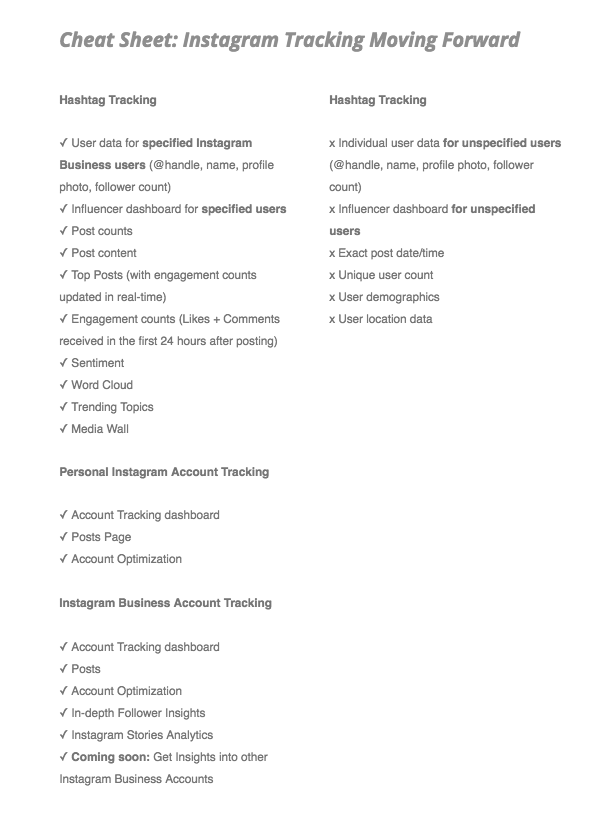 Instagram Tracking moving forward
As of April 4th, Instagram put some API changes into effect that change the way we (and all other partners) access user data. Some of these changes will impact Keyhole functionality.
Here's what you need to know: