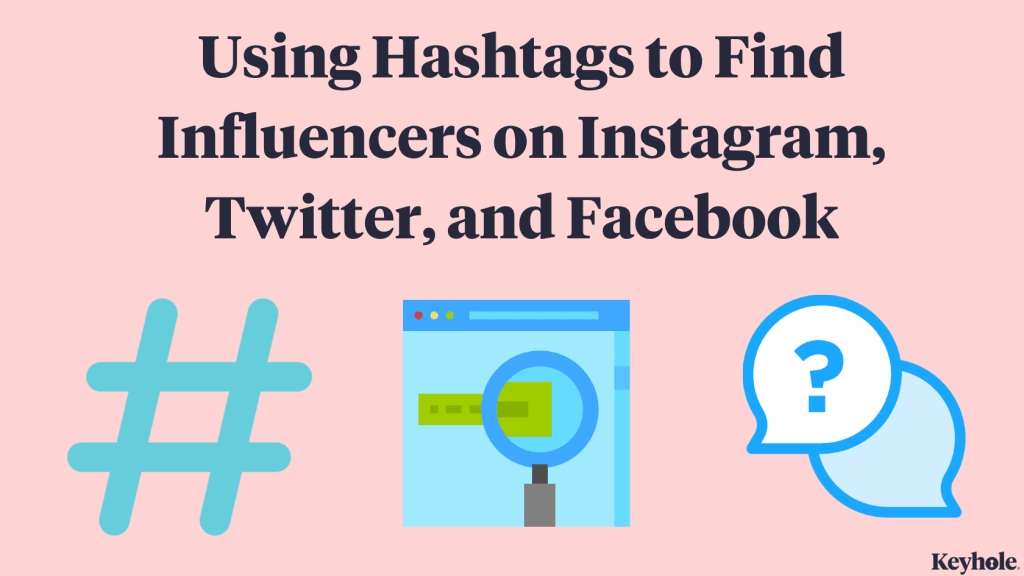 This article was updated on October 29th, 2019.
Finding influencers has become much easier over time – especially with the explosive growth of social media and information that is now available.
You can use available data from social networks and social media analytics tools to rank their influence objectively.
Using hashtags will bring your influencer marketing to the next level by filtering out influencers based on your contextual needs.
For example, if you're looking for influencers to promote the Audi A4, you don't need to use generic users who are influential in 'cars' — that's too broad!
Instead, hashtags like #AudiA4 can help you find influencers with true reach and power over their audience to promote the Audi A4.
Want to learn how?
This article will walk you through some simple methods to find influencers on Instagram, Twitter and Facebook using hashtags.
Jump Links:

Instagram
Twitter
Facebook
Instagram
If you're looking to find social influencers, Instagram is a great place to start.
Instagram has grown to be larger than Twitter, and is definitely a tool you should incorporate into your social strategy if you haven't already.
One simple way to find social influencers on Instagram is to search for relevant hashtags, such as #AudiA4, and take a peek at the profiles of images that appear in the Top Posts of the hashtag.
You can also use a tool like Keyhole to track hashtags and sort results by highest number of engagements or likes.
You can peruse the profile and compare against metrics such as engagement to determine if they are a viable fit.
When checking their profile, you can also check to see if they have an email on their profile, identify as an influencer, blogger, or have their own website.
Twitter
Twitter is another lucrative platform where you can find influencers.
Many users use Twitter as a direct distribution method, sharing their thoughts, opinions, and resources such as blog posts.
To use Twitter to find influencers, use the search bar and type in the relevant hashtag you'd like to search.
We'll continue to use #AudiA4 as our example.
You'll see a timeline of tweets for that particular hashtag. Twitter defaults to displaying the top search results, but you can also sort by latest Tweets, people, photos, and videos.
You can scroll through the list and begin to find influencers for your brand.
Some key metrics to examine when identifying influencers on Twitter are engagement, including Retweets and Likes.
You can click on their profile to learn more about the user, and examine metrics such as their follower count.
Facebook
Hashtags on Facebook are typically used less in comparison to platforms such as Twitter and Instagram, but there is still a plethora of opportunity to find influencers on Facebook.
In the Facebook search bar, type in the hashtag relevant to your industry that you want to search.
You will see all posts show up. You can choose to filter the search results by who the posts are coming from, post type, tagged locations, date posted, and more.
Explore a users profile to determine if they are a suitable influencer for your campaign.
Using hashtags to find influencers on Instagram, Facebook, and Twitter will help identify users who may already be positively engaging with your brand, and will be a good fit for your marketing campaigns.
You can also use Keyhole to identify top influencers within a tracked keyword.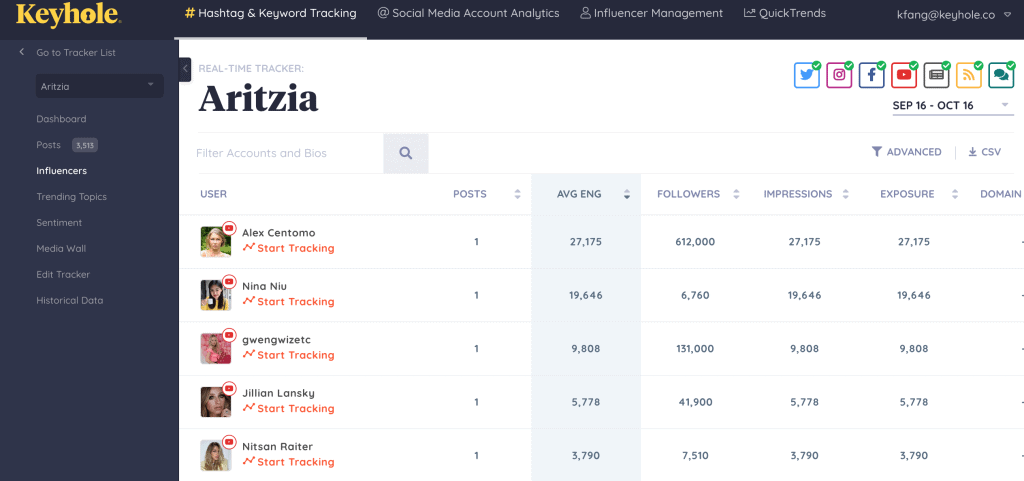 ---
Keyhole is a real-time conversation tracker that provides keyword and hashtag analytics for Twitter and Instagram. Get started for free.