"Our customers are what matter most, and Keyhole reporting and software grants me the ability to elevate their travel experience better than ever before."
Building an audience. And a reputation.
With increased pressure from factors such as Airbnb and added hotel room inventory in the New York City market, the already-ferociously competitive hospitality industry has to come up with innovative, unorthodox ways to help leverage their brand and capture additional in-house revenue.
Combined with an audience that is already eager to share their experience, Hanna and her team of marketing experts have built a robust social listening operation surrounding the hotel's hashtag, #LivingGrandNYC.
"When it comes to tracking our various hotel hashtags, Keyhole is far and away the best platform available… it came highly recommended at various digital conferences I've attended and from corporate colleagues I work with."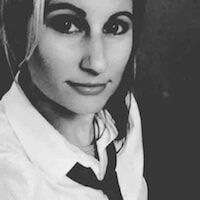 Hanna Bankston
Digital Marketing Manager, Grand Hyatt New York
How Keyhole Helps
Automatic weekly recaps help Hanna report to her property's senior management team to ensure they have a sense of how their campaign is performing.
"Weekly Keyhole reports show me what UGC and hotel-curated content has reached the most people in addition to which posts have the highest engagement; more importantly, they ensure future development of a seamless brand experience and a positive, trustworthy business/consumer relationship. This strategy intends to translate into a conversion which satisfies a need and helps establish trust, creating a loyal customer base – the backbone of any business."
Alerts notify Hanna and her team at Grand Hyatt when there's a spike in activity — like when the Reverend Jesse Jackson visited the hotel, and helped her team drive almost 4 million impressions with a single tweet; otherwise unmeasurable if it weren't for Keyhole's suite of products and services.
Social Listening enables Hanna's team to monitor posts and sentiment and ensure a quality impression is left with every one of their guests. Tracking sentiment, the origin of negative messages on social media, and all awesome moments is what modern, social powered marketing is built on.
"Keyhole gives me a strategic look into what my customers' interests are, where they spend their time while on-property, and their overall sentiments regarding their NYC travel experience."
You're already giving your audience something to share. Now make sure you're keeping track of it.
Featured image courtesy of Luca Bravo