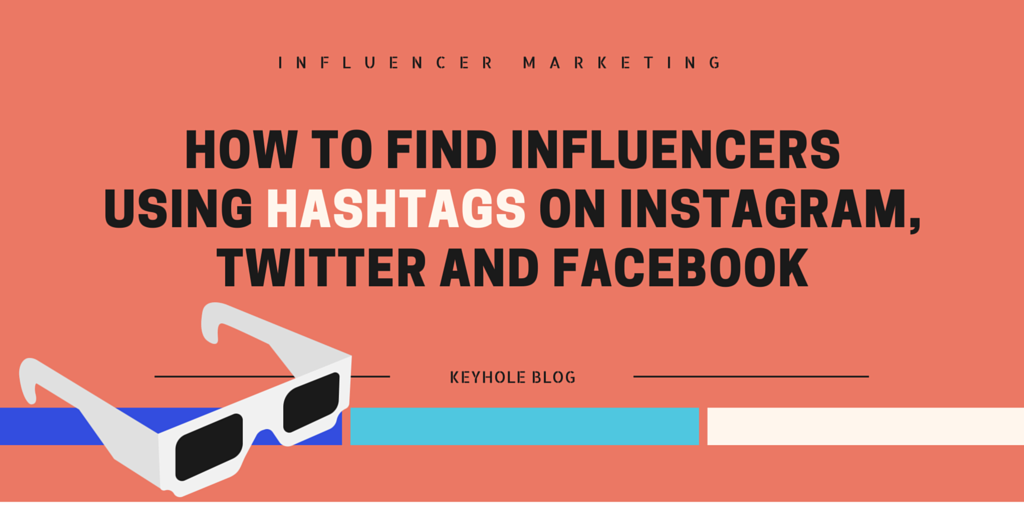 Finding influencers has become much easier over time – especially given the transparent data that's now available. You no longer need to rely on 'black box' scoring systems to find generic partner. You can use available data from social networks to rank their influence objectively.
Using hashtags will bring your influencer marketing to a next level by filtering out influencers based on your contextual needs. For example, if you're looking for influencers to promote the Audi A4, you don't need to use generic users who are influential in 'cars' — that's too broad! Instead, hashtags like #AudiA4 can help you find the ones who really matter for this subject.
This post walks through some very simple methods to find influencers on Instagram, Twitter and Facebook using hashtags.
Instagram
If you're looking to find social influencers, Instagram is a great place to start. The platform has reportedly grown to be larger than Twitter, and you should use it if you're not on it already. As discussed above, one simple way to so this is to use relevant hashtags like #AudiA4 and use Keyhole to sort them by the number of Likes they received.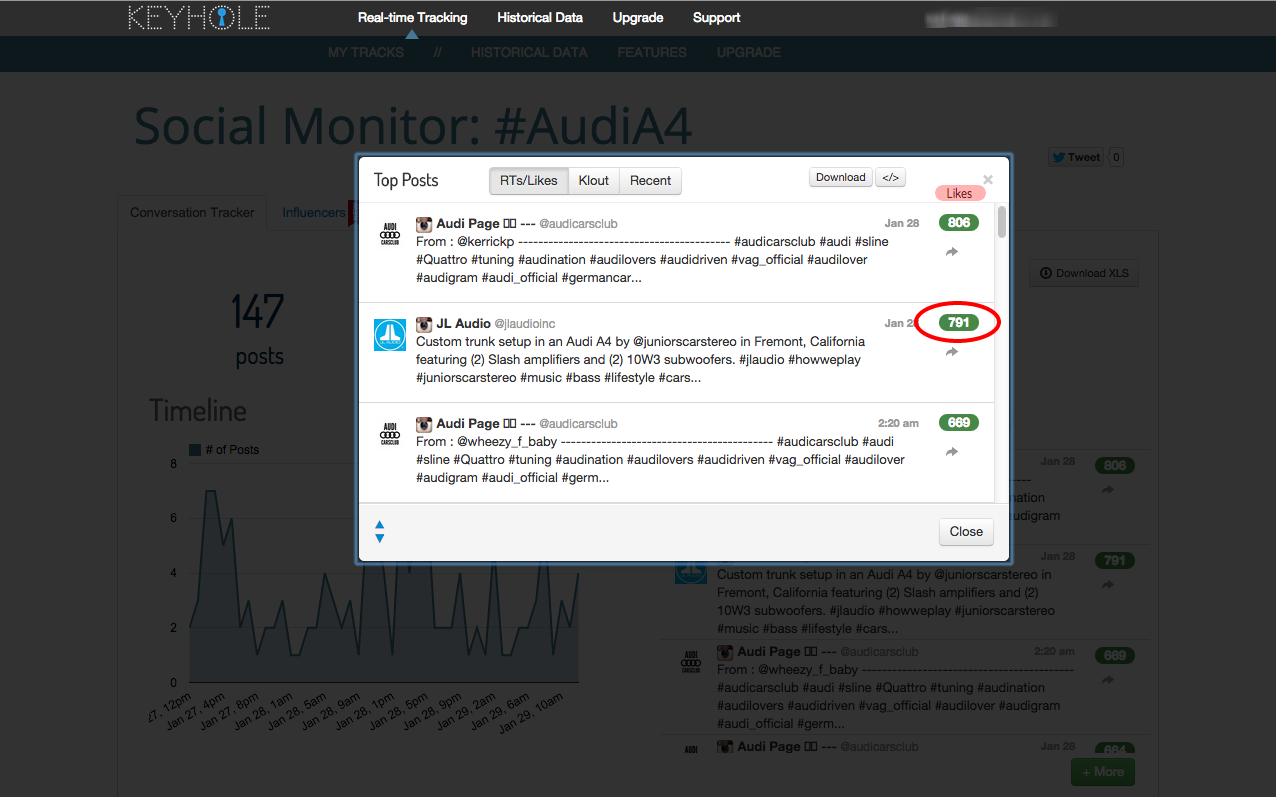 You can view their photos and if this looks good to you, then check and see how many followers they have. You can also see if they have a website or are a blogger. Look to see if they have an email address where you can reach them. It may not even matter if they are a blogger or not because if they are popular, this can help your brand on Instagram.
Twitter
Twitter is probably the platform most people use to find influencers quickly. Many bloggers use Twitter to share blog posts and other information. Use the search bar and type in your relevant hashtag, such as #AudiA4 in our example.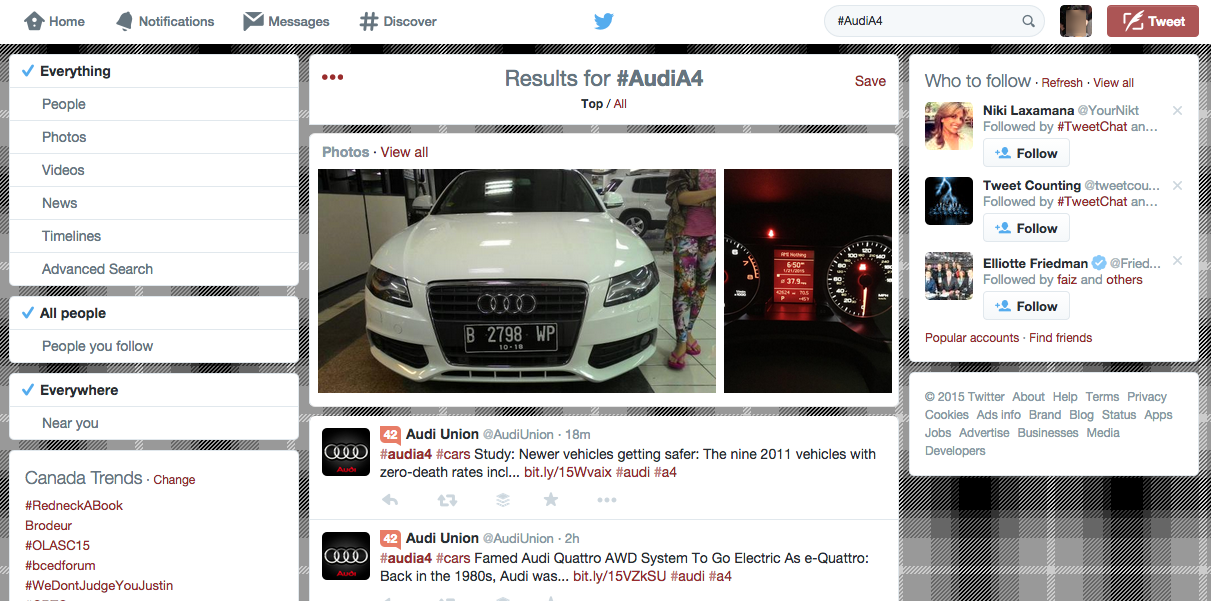 You'll see a timeline of tweets for that particular hashtag. Just remember that you can use whatever hashtag you want for your industry.
You can scroll through the list and find influencers for your particular brand, or use a tool like Keyhole to sort these users by average engagement (i.e. for all #AudiA4 posts that they shared, how many average retweets did they generate?).

You can click on their profile to learn more about that person. If the person has a blog in their profile, you might want to visit it. This is an easy way to find bloggers that think like you do and are related to your industry. You might check for bloggers in your country or even your city to narrow the search. You could send them a message or use their email if it's available.
Facebook
Hashtags on Facebook are newer than other platforms but you can still use them to find influencers, since many people send Instagram images to Facebook as well. The same process you used for Twitter and Instagram apply here. Just use the search bar and type in the hashtag related to your industry that you want to use.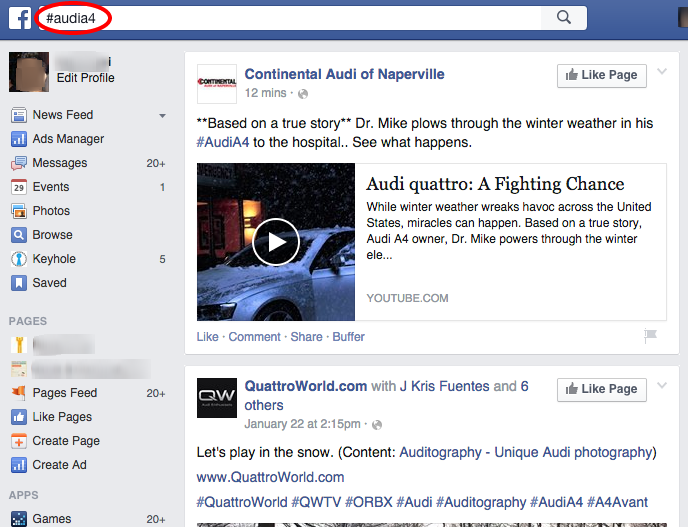 You will see posts from Pages and individuals show up. You can click on their profile to learn more about them and see if this person could help your company. Just keep in mind that Facebook's API provides less data than Instagram's and Twitter's, so if you're using other tools they may not return as much data as the web search.
There you have it: Some simple ways to use hashtags and find contextual influencers on Instagram, Twitter and Facebook.
If you're crunching for time, you can also try out our influencer filter feature that gives you 1000 top influencers relevant to your search term.
[testimonial_rotator id="3263″]
Keyhole is a real-time conversation tracker that provides keyword and hashtag analytics for Twitter and Instagram. Get started for free and search your brand below: