XHiring is Twitter's new feature that aims to streamline the job recruitment process. It is part of Twitter's rebranding to X and its goal to become "The Everything App" alongside payments, livestreaming, and a creator economy. Now it's a place to get hired as well.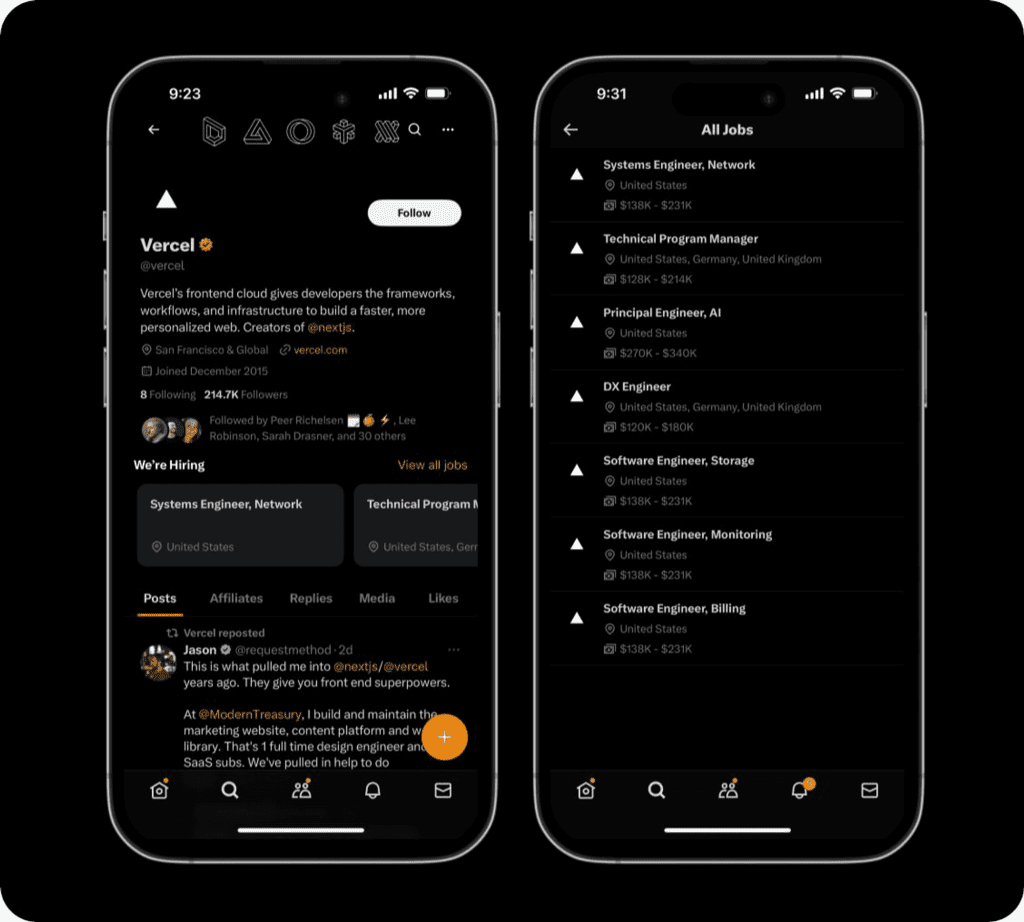 Since Elon Musk's acquisition of Twitter, the platform has undergone a complete transformation. The rebranding to X marked the beginning of a new era filled with uncertainty for users and businesses alike. One thing is certain, there is no fear of moving quickly and breaking things. Let's take a more in-depth look at X's hiring move.
XHiring, is set to disrupt the job recruitment landscape. Aimed at verified users, this tool enables businesses to directly connect with potential candidates and streamline the recruitment process. The feature capitalizes on the vast reach and influence of X, ensuring maximum visibility for job listings while providing job seekers with direct access to opportunities.
Verified users can create detailed job listings that include videos, images, and interactive content.
For company accounts, recruiters may change the way up their social media calendars to include more content that will attract potential hires. Job seekers can interact with listings, ask questions, and engage with recruiters directly on X, creating a more personalized and immersive experience.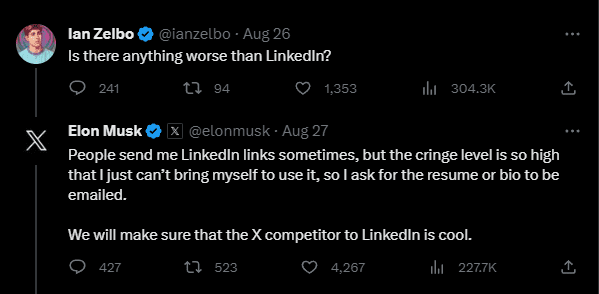 Like most of X's recent changes, the conversation largely occurred on X's own platform without the use of formal press-releases. Instead, Elon Musk waded into the comments to announce the change. Just as he announced the rebrand to "X" during a fan-driven livestream previously.
XHiring represents the next big step of X's transformation from Twitter, and its ambition to provide a comprehensive social media ecosystem. We'll see how quickly companies adopt these new features.
Please note: The Hiring feature is currently limited to verified organizations. These organizations are required to pay a monthly fee of $1,000 to use the job-hiring feature on the platform. You can apply here for the beta access.
---
Loved by 100,000+ agencies, Keyhole is an all-in-one social media analytics tool. Switch from outdated spreadsheets to Keyhole to analyze multiple profiles, brand mentions, campaigns, and influencers instantly.