Latest Social Media Updates 🗞️
1. TweetDeck is now officially a paid service called XPro, with X (formerly Twitter) launching a subscription model. Now, you'll have to pay to access your Twitter data and analytics.
2. X takes a massive step in banning advertisers from promoting their accounts on the platform. Brands will no longer be able to pay to get more followers.
3. LinkedIn just got cool with new AI-powered discovery tools. Both Sales Navigator and Recruiter will soon better highlight members of interest.
HIGHLIGHT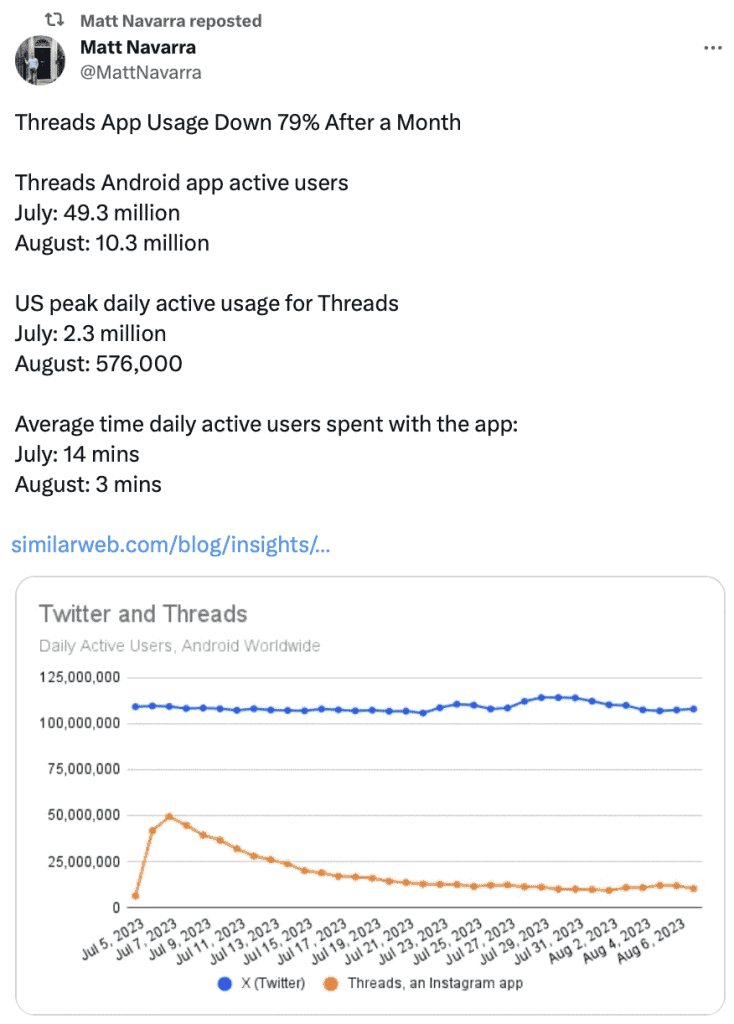 Gold Nuggets & Resources🖊️
1. 10 LinkedIn Content Ideas That Boost Engagement & Drive Leads
2. 9 Steps To Solid Brand Awareness Strategy[2023]
3. 2023's Top 10 Twitter Analytics Tools for Tracking Metrics [Free Included]
Bonus: 🎥 Missed our webinar on How to Prove the Value of Brand Awareness? Don't worry, we've got you covered! 🚀
ChatGPT Prompt Idea (copy this for later 😉): Generate [number] Twitter poll ideas asking your followers about the latest feature requests. The audience comprises [target segment]. The product features revolve around [explain in pointers]. 
Case Study 🎉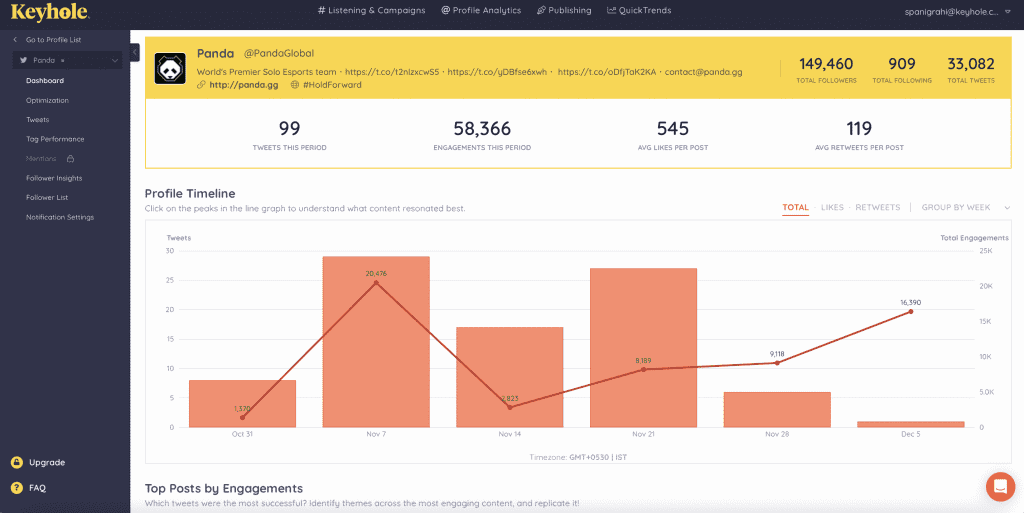 BACKGROUND
Panda Global is a US-based esports brand, empowering gamers that live stream on YouTube and Twitch. It has top rosters for games like Smash Bros, Fighting Games, and Chess.
Panda Global also announced its partnership with Nintendo for the first-ever North American competitive circuit in 2021. Adorama, GEICO, Zippo, Hyper X, Meta Threads, and other notable companies sponsor tournaments.
PROBLEM
Social media is the heart of the gaming community, where endless conversations keep fans engaged. Panda PG engages with players and followers through brand monitoring and influencer marketing.
But here's the twist – they didn't have a tool to manage their mega influencers! Everything was done manually, from running campaigns to creating account-specific reports.
Managing multiple gaming influencers became a real headache. They had to chase down the Sales or Partnership Director to get accurate engagement metrics. And don't even get us started on the struggle of producing monthly reports for the sponsors without any monitoring tools. It was a tough gig!
KEYHOLE SAVED THE DAY!
Panda Global harnessed the power of Keyhole to effortlessly add gamers' social media accounts and tag them to specific campaigns. They also set up hashtags and keyword trackers related to their brand and gaming in general for super-smooth campaign tracking and sentiment analysis.
Panda Global even added its own branded profiles to Keyhole to capture the growth in overall followers, engagement, impressions, and reach. Take that, social media chaos!
RESULT🎉
The Panda Global team leverage a unified platform for monitoring and reporting, especially its influencer tagging capability. It made sorting and organizing their players easy, so they could get back to organizing events.
And the real game-changer? Keyhole's automatic report generation feature. Their reports were filled with real-time insights, fully customizable, and instantly shareable with sponsors.
Be a social media ninja and dominate your space! 🥷🏻 👉 Read the full case study
Messi Lights up the Pitch & Social Media, Propelling Inter Miami to Glory ⚽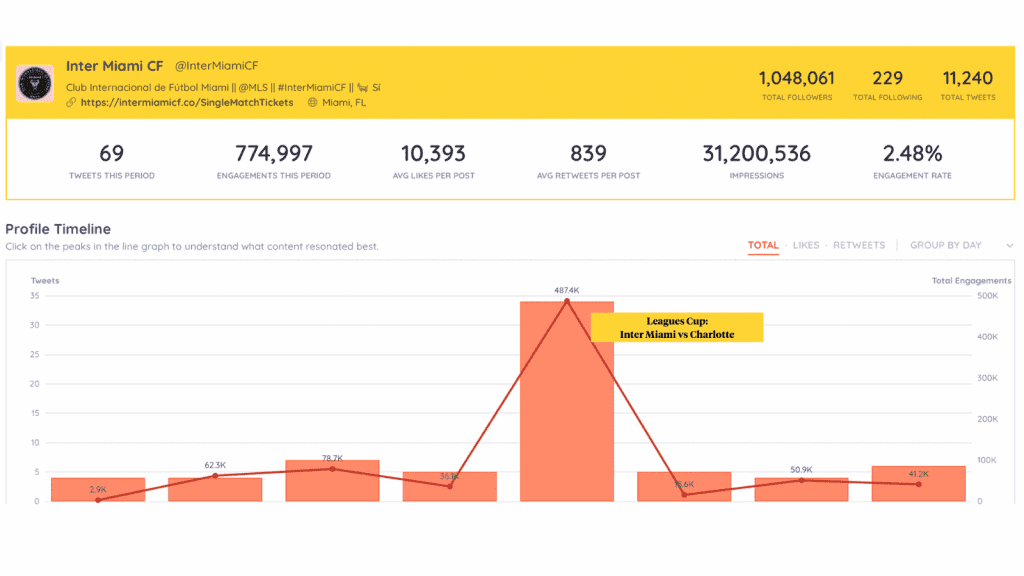 Lionel Messi's arrival at Inter Miami has not only set the field ablaze but has also ignited a social media storm. With each mesmerizing goal and breathtaking performance, Messi dominates trending topics on Twitter, Instagram, and Facebook. It's the biggest move in NA soccer after all.
The soccer maestro's move to Miami has been hailed as a game-changer, with #Messi and #InterMiamiCF trending worldwide. Fans rally behind Inter Miami, sharing their excitement through memes, videos, and fan art.
The team's success, including a spot in the CONCACAF Leagues Cup final, fuels the online hype. As fans globally unite in their admiration and anticipation, the power of social media shines as Messi's influence grows. We tracked their official Twitter profile and brand hashtag as Messi continued to pen a legendary story with Inter Miami.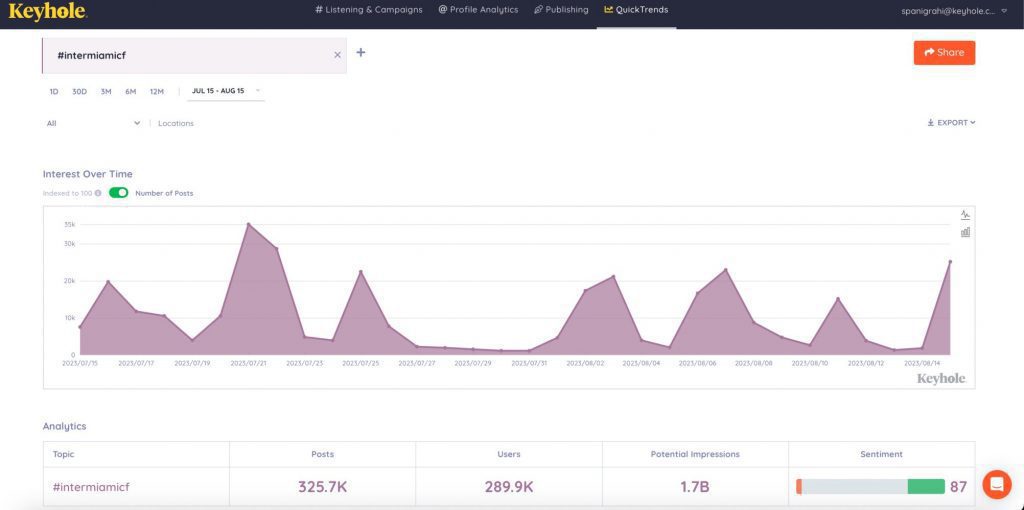 Total number of posts shared: 325.7K
Total posts shared at peak hour: 35.20K
Total impressions: 1.7B
Sentiment Score: 87
Top trending posts
Must-see Campaign 👀
Coca‑Cola's "Real Magic" Campaign
Tweet Tip ✨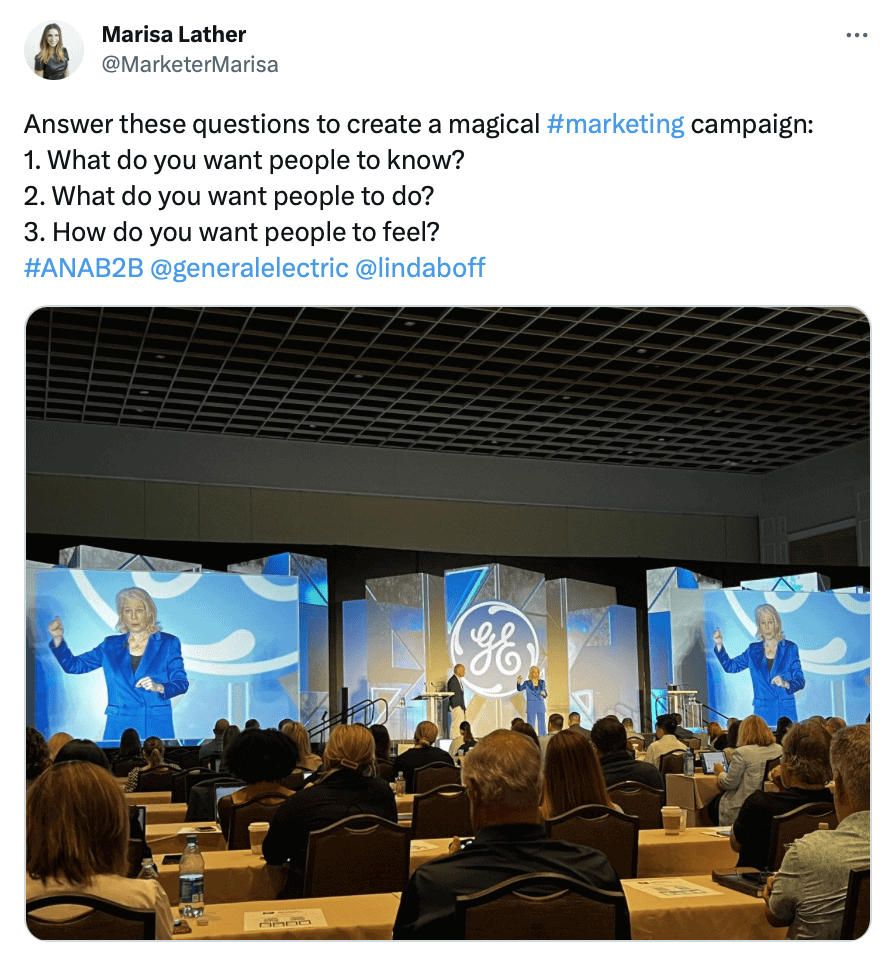 Meme Squad 💪
Fresh stock for meme-loving marketers:
Lovin' it? 💛
Share Social Media Keynotes with your favourite coworkers & friends and let them enjoy these handpicked insights as well. Follow us on social media for more exclusive Keyhole content.