I bet you will agree that tracking multiple campaigns on different social media platforms is tough. You need to stab each strategy and monitor their efficacies.
Imagine the wrath of your client if you fail to respond to the ROI figures from the last fall campaign. Being a marketer, you can't afford to play sneaky.
Though enterprises can afford a good budget for tracking and analyzing results, booming agencies and startups trip over. They struggle to monitor their social media presence online and tend to miss out on meteoric opportunities.
Thanks to umpteen social media analytics tools, the analogy is starting to change for good. Affordable tools in the market don't just mindlessly collect your metrics but give you advanced insights.
If you are someone who's been on and off making a solid decision towards social media monitoring, this one is just for you. We spoke to some of the budding entrepreneurs and business owners who took the brave step and embraced the world of social media.
Here's how they use social media analytics tools, and so can you.
15 Reasons Why You Should Be Using Social Media Analytics Tools
1. Alvin Wei, Co-founder and CMO of SEOAnt, emphasized using social media analytics for audience engagement.
"We use social media analytics tools to help us manage our campaigns and those of our clients. Some of the immense benefits included are content management across multiple platforms and automated publishing, ensuring social media posts can go live on auto-pilot.
Engaging with audiences on social media is simple through the dashboard, and we can track data and generate reports to help our clients know the performance metrics on each KPI we are tracking."
2. David Bitton, Co-Founder and CMO at DoorLoop, sheds light on his experience with success in social media automation.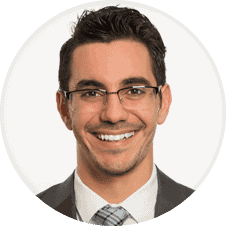 "We have had nothing but amazing success with social media automation solutions. Automation has unquestionably improved our productivity and allowed us to identify bottlenecks early on before they lead to serious problems.
We perform an omnichannel marketing strategy that is not entirely scalable and long-term viable without the proper social media automation tools. We've grown our efforts in this area thanks to automation.
We can move our clients through the sales funnel more quickly since we have a comprehensive understanding of each client throughout the buyer's journey without having to do so manually. Because of this, we can turn unconvinced leads into paying clients faster.
Not to mention that automated marketing reports assist our marketing and sales teams in connecting more effectively. We work to integrate our marketing and sales efforts for the best outcomes.
The same reporting and automation tools are used and made available to both teams, so alignment happens organically. They enable marketing teams to identify effective tactics and sales teams to concentrate on the most receptive customers. Frequent collaboration and communication allow for back and forth on leads created and leads received, assisting both teams in optimizing strategies and quantifying efforts to increase overall efficiency."
3. Daniel Chabbert, CEO & Founder of PurpleFire, discusses the time-saving benefit his team enjoys after using social media analytics tools.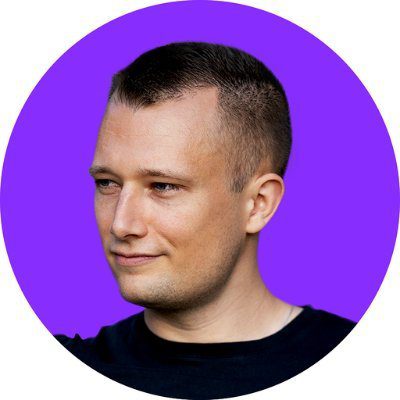 "Automation tools can greatly reduce the amount of time spent on creating and managing marketing campaign reports. They enable you to quickly create complex ROI reports with ease.
They are designed to provide detailed insights into campaign performance, allowing you to quickly identify areas of optimization. They also provide a wide range of advanced reporting capabilities, such as automated daily reports, multi-channel analytics, and visualizations for data analysis.
Apart from these, they offer intuitive user interfaces that allow marketers to easily navigate through, set up campaigns quickly, and measure performance in real time. Some tools even provide comprehensive API enabling integration with a variety of marketing platforms so you can further streamline your reporting process. You can be sure to maximize the return on investment of your campaigns by using such tools."
4. Ryan Mckenzie, Co-Founder & CMO of Tru Earth, speaks about campaign performance powered with social media analytics.
"Automation tools help marketers create campaigns and reports to measure their ROI. It provides an easy-to-use dashboard that lets you quickly set up campaigns, track results, and analyze performance.
The platform also has a powerful reporting engine that allows you to quickly generate reports for any campaign, allowing you to measure ROI and make data-driven decisions. Some tools also have several features that help streamline the reporting process, such as automated email campaigns with useful integrations. All of this makes it easy for marketers to track their performance, analyze their results, and optimize future campaigns for success."
5. Gergo Vari, CEO of Lensa, emphasizes the importance of content curation in social media marketing.
"Content curation is a crucial aspect of our social media strategy. By using social media analytics, we can identify trending topics and popular content in our niche. This allows us to curate and share relevant content with our audience, keeping them engaged and informed.
We utilize analytics tools to monitor conversations, hashtags, and keywords related to our industry. This helps us stay up-to-date with current trends and understand the interests of our audience. We then curate high-quality, shareable content that aligns with these trends and interests, ensuring that we maintain a strong connection with our followers.
Ultimately, content curation, supported by social media analytics, allows us to provide value to our audience while also enhancing our brand's visibility and credibility within our niche."
6. Michael Alexis, CEO of swag.org, stresses striking a healthy balance between human intervention and automation.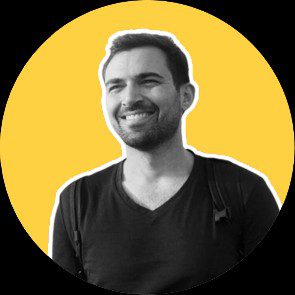 "I feel strongly about calling out the marketers and agency owners who rely too heavily on automation tools to create campaign reports for ROI. While these tools can certainly be helpful in certain capacities, they should never take the place of genuine human analysis and intuition.
One uncommon example of this issue is the story of a company that launched an automated social media campaign without carefully considering its target audience. The campaign ended up targeting a group of individuals who had no interest in their product whatsoever, ultimately leading to low engagement and disappointing results.
Engagements such as likes, comments, and followers can be vanity metrics. Audience interaction can be good for growth and gaining visibility on the apps. However, that does not mean it will necessarily translate to sales or other company goals. For example, our sister brand Museum Hack had a great social media following. Though our posts gained traction, some portions of our audience saw us as a meme account and didn't realize we were actually a museum tour company.
Meanwhile, one of my employees shared her experience with me running a small, localized handle for a major brand. Some of her least-liked posts were still successful because they engaged a niche and widened her audience, and resulted in the start of relationships with other accounts and local businesses she was later able to leverage into partnerships and further her performance objectives.
These are just a few instances where automation alone simply doesn't cut it – we need thoughtful analysis and innovation from marketing professionals to truly give our campaigns a competitive edge."
7. Sweetlana Portnay, Managing Editor of Top10.com, reveals how social media automation tools have become a mandatory addition to the marketing spectrum.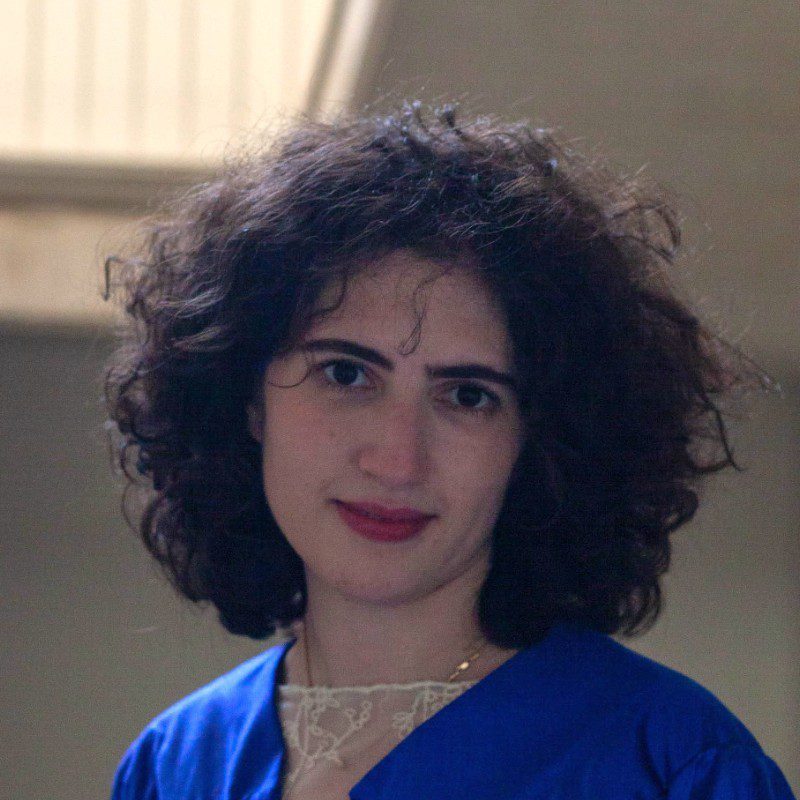 "Social media automation and reporting tools have become an essential part of a marketer's toolkit, especially as the digital world continues to evolve at a rapid pace. These tools enable us to create, manage, execute, and report on social media campaigns with ease, which ultimately saves time while generating valuable insights.
I have seen a sharp rise in the use of automation and reporting tools by marketing professionals who wish to improve their ROI. These tools not only help to automate repetitive tasks but also provide in-depth data and analysis that can help marketing teams make informed decisions.
Some of these tools also allow you to manage your social media activity from one central location and provide valuable insights into your social media performance. While others allow you to schedule your social media posts in advance and provide detailed analytics on how your posts perform."
8. Jesper Nissen, Yacs, states that social media tools are efficiency boosters if used correctly.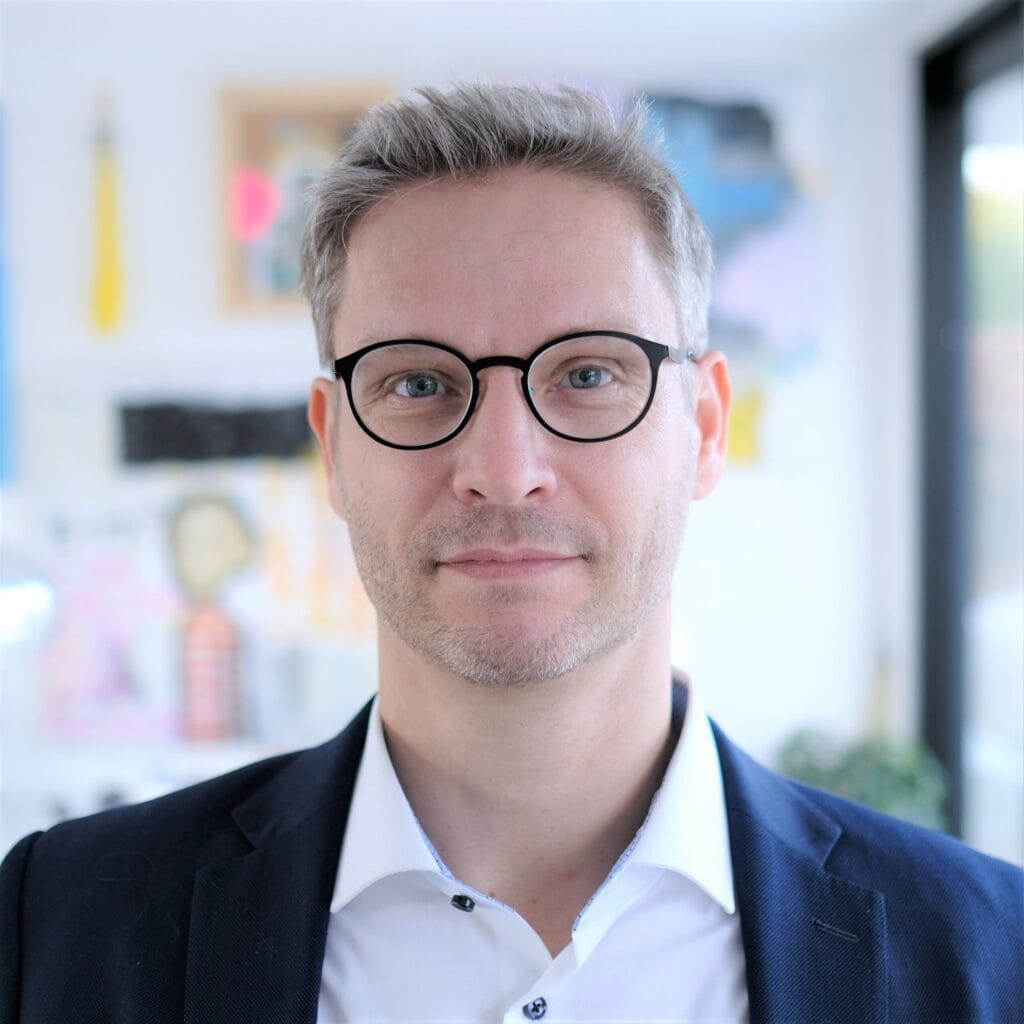 "Utilizing social media automation tools to optimize ROI and enhance efficiency is a common trend today. Social media automation and reporting tools help marketers to save time while analyzing and tracking their campaigns' performance.
The automation tools make it easier to measure the effectiveness of marketing strategies, enabling businesses to make data-driven decisions.
Using social media automation tools alone might not be effective; it's essential to be backed up by experts who can utilize the data provided to optimize results."
9. Ahmet Durmusoglu, Co-Founder of ContentGo, agrees that social media reporting tools give you a much-needed edge over others.
"I can confidently say that social media automation and reporting tools have been an essential part of our marketing strategies. With the increasing competition in the digital space, our marketing team needed to utilize social media automation tools to save time, reduce costs and maintain consistency across multiple channels.
Our team has used various automation tools. They have all helped simplify our social media workload by scheduling posts across different platforms, tracking engagement rates, and gathering valuable data on our target audience. These automation tools also provide reporting features, allowing us to track key metrics such as ROI, leads, and website traffic.
I strongly believe that utilizing automation tools for social media marketing is essential for scaling businesses. With proper usage of these tools, it is possible to reduce time and financial costs, maximize engagement, and ultimately deliver ROI. However, it is critical to note that automation tools are not a replacement for human interaction and engagement, but rather a way to complement the strategies we employ."
10. Serbay Arda Ayzit, Digital Marketing Expert, nods at how automation tools unveil a transparent view of campaign performance.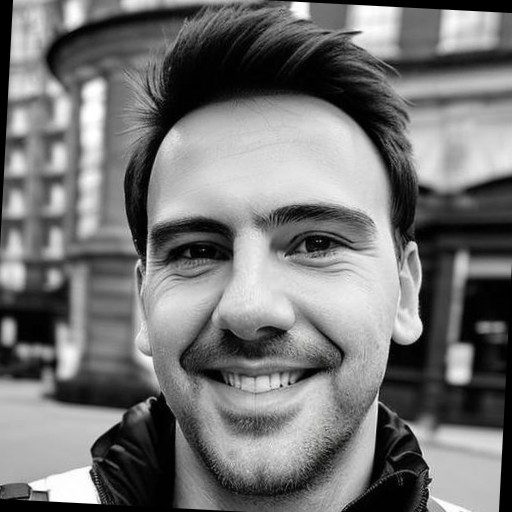 "I find automation tools to help create campaign reports for ROI. In particular, I have had a great experience with automation tools, which are explicitly designed to help marketers measure and analyze the performance of their campaigns.
Some of them include a simple interface that allows users to quickly create detailed reports on all aspects of a campaign, such as cost per acquisition (CPA), return on ad spend (ROAS), and lifetime value (LTV).
Even automated reporting capabilities enable marketers to quickly identify trends and uncover insights that can be used to improve the effectiveness of their campaigns."
11. Lisa Richards, the CEO and Creator of the Candida Diet, reveals the secret of how she gets the most out of analytics tools for customer engagement.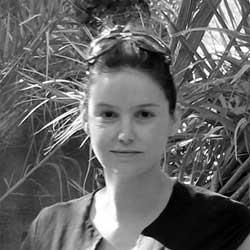 My favorite social media automation and reporting tools mainly allow me to schedule posts and provide me with in-depth analytics on how well my social media marketing strategy is working.
These analytics also give me visibility into the areas I can improve upon and the progress I'm making in terms of engagement, conversions, and customer satisfaction.
I can manage my brand's social media accounts and get a unified view of my brand's entire social media presence in just a single click. I also love the fact that tools these days have intuitive user interfaces that make them easy for anyone to use.
They also provide real-time analytics and performance reports allowing me to see how well my social media posts are performing in real-time. Some even have an in-app chat feature that can be used for real-time interaction with customers and other team members."
12. Gauri Manglik, CEO of Instrumentl, shares her experience using social media tools to streamline the entire drill.
"I've had a lot of experience with social media automation and reporting tools. I've used them both for my own personal brand and for my clients, and I've found that they're really helpful in streamlining the process of posting on social media.
I recommend using automation tools to schedule posts at specific times of day and to post on multiple platforms at once, but not to rely on them to craft your message. You want to make sure you are still able to interact with your audience when you're posting, so don't automate the writing part too much—just the scheduling part.
I also recommend using analytics tools to see what kinds of posts perform best for you personally or for your client. This will help you determine what types of content should be posted in order to get the most engagement from your audience."
13. James Wilkinson, Balance One, digs deep into the intricacies of content optimization that can be simplified by using social media tools.
"We use marketing tools for all of our social media management activities. They have automated our scheduling, and publishing processes, while also enabling us to analyze the performance of our posts across the major social media platforms that we publish on.
They also allow us to create and schedule posts in a single sitting, relieving our team of the tiresome task of manually publishing posts throughout the day/week. They also give us a calendar view of all of our scheduled posts in a given time period, which has significantly enhanced the effectiveness of our content planning strategies while also ensuring that our social media content calendar aligns with our overall content marketing objectives.
These tools also come with a content optimization feature that provides automated and highly accurate recommendations on when we should post different types of content on our different social media channels. This has enabled us to continuously post content at the most optimal times, which has helped us tremendously increase our reach and engagement on social media.
Moreover, some analytical tools give us granular visibility into how well each post is performing at any given time, allowing us to optimize as needed. We can also track our overall social media performance per campaign, ROI, costs, and growth over time, giving us insights that we can use to maximize the returns of each campaign."
14. Arthur Worsley, Founder of The Art of Living, speaks on scaling campaigns on social media using automation tools.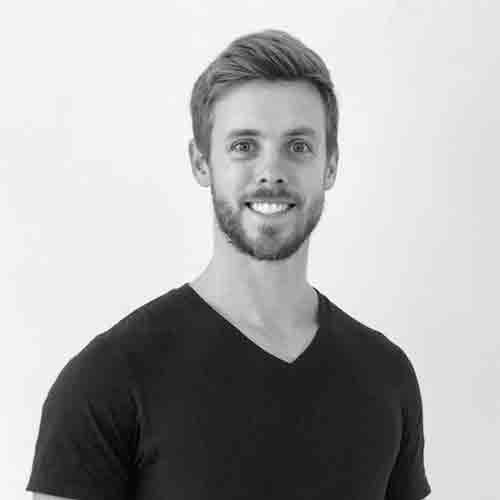 "We rely on social media analytics tools to automatically manage our social media campaigns and create reports that measure campaign ROI, amongst other critical social media metrics. They allow us to effectively manage our brand's social media presence, start and scale campaigns, monitor results at the granular level, A/B test campaigns, and measure customer satisfaction and ROI of each campaign.
They also give us insights into how optimized our social media content is and what we need to improve to make it hyper-targeted. Its features are incredibly flexible, including the fact that we can schedule posts directly from the desktop browser without having to log into each social network separately first.
The analytics features are also quite robust, allowing us to track how many people have viewed our content on each platform, how many have clicked on links in the post and how they behave once they arrive on the landing page, how many times people have shared the post on social media, and how many comments the posts have received, as well as any brand mentions on the different platforms."
15. Naman Nepal, Founder of Cove Commerce, dives deep into the application of tools for measuring ROI reporting.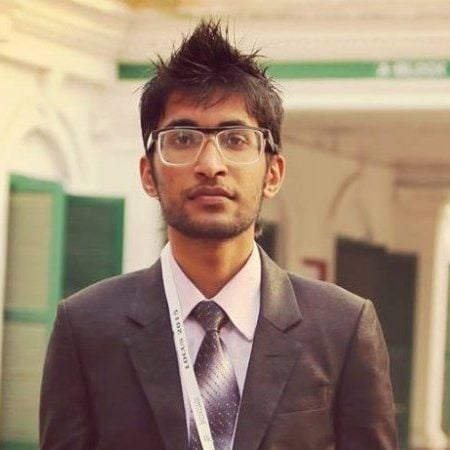 "We leverage social media automation and reporting tools to optimize our marketing efforts and evaluate campaign ROI for DTC companies we work with.
We mostly use analytics tools to schedule and manage our content across multiple platforms. These tools help us save time and ensure that we're consistently posting high-quality content that resonates with our target audience. We also use these tools to get insights into the performance of our content, allowing us to make data-driven decisions and optimize our social media strategy.
For reporting, we rely on Google Analytics and native platform analytics to track and measure the performance of our campaigns. We also sometimes integrate data from multiple platforms into one single dashboard using a third-party tool. We can then use this information to refine our marketing strategies and improve our ROI.
When creating campaign reports, we focus on key performance indicators (KPIs) that directly impact our ROI. Revenue is the #1 KPI we measure. Then, we drill down to what other KPIs impact revenue and then go back to identify areas for improvement."
Final words
Social media tools are no luxury these days. There are loads of alternatives at an affordable price range. However, startups and budding agencies still fear investing in social media analytics tools because they fear change. They get too comfortable with their current methods and waver at trying something new, even if it can improve their social media performance.
While there may be hesitations towards purchasing social media analytics tools, their benefits are undeniable. By investing in these tools, brands can gain valuable insights and achieve their social media goals faster.
Start out with an intuitive social media analytics tool like Keyhole and gradually upgrade as your needs and budget grow. The best part is you don't need to seek out training and resources as it is easy even for beginners to use. Take your free trial now and see for yourself.
Frequently Asked Questions
When shopping for social media analytics tools, there are several key features you should look for, including:
-Data accuracy and reliability
-Integration with your social media platforms
-Customizable dashboards and reports
-Audience insights and segmentation
-Competitor analysis
-Influencer identification
-Content performance analysis
-Sentiment analysis
-ROI tracking
To determine if a social media analytics tool is right for your business, you should consider your social media marketing goals and the size of your business. If you have a large social media presence and are looking to scale your efforts, investing in a social media analytics tool can help you achieve your goals more efficiently and effectively. However, if you are a small business with a limited social media presence, you may be able to get by with free analytics tools or manual methods.
The cost of a social media analytics tool can vary widely depending on the tool and the level of features offered. Some basic tools may be available for free, while more advanced tools can cost hundreds or even thousands of dollars per month. When considering the cost of a tool, it's important to consider the potential ROI and the level of value the tool can provide to your business.