Want to learn how to make Instagram Stories part of your marketing strategy?
In this guide, we'll give you 16 highly actionable tips for making Instagram Stories that will boost your business.
We've found tons of great examples of businesses producing great stories, and we've boiled them down into simple tips.
We'll also cover how to measure the impact of your stories using social media monitoring tools and Instagram Analytics.
Let's get started.
How to Use Instagram Stories
Instagram stories are full-screen vertical photos or videos with a maximum length of 15 seconds.
Instead of appearing in the main feed, stories appear as tappable circles at the top of the home screen, with a pink and orange circle outlining new stories.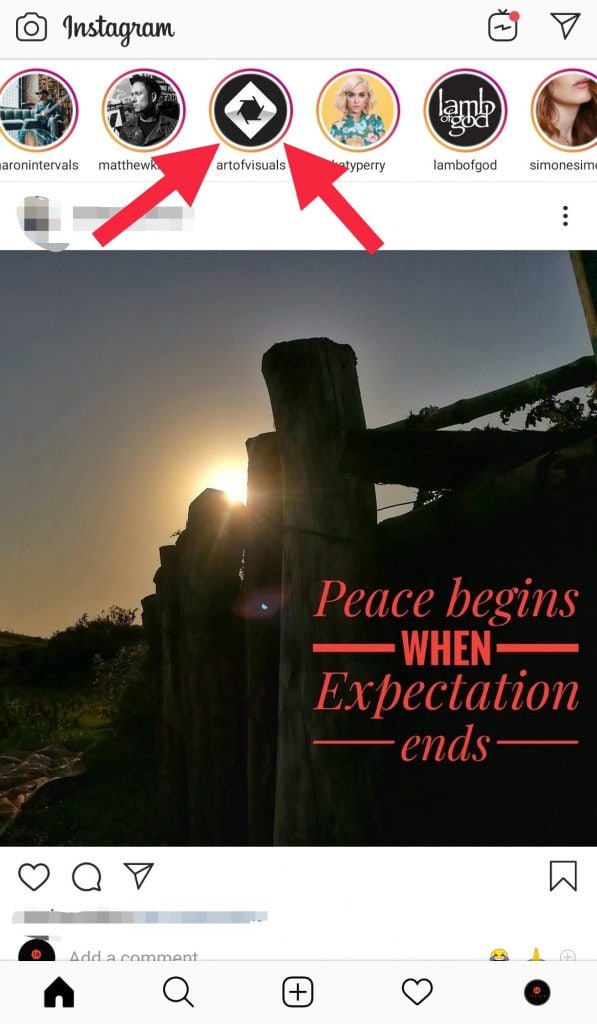 Tapping a user's story will play all of their active stories in chronological order, from oldest to newest. You can tap the right or left edge of a story to quickly cycle through them.
The biggest difference between an Instagram story and a typical post is how long it appears for—lasting for only 24 hours at a time (making them extra tempting to watch!).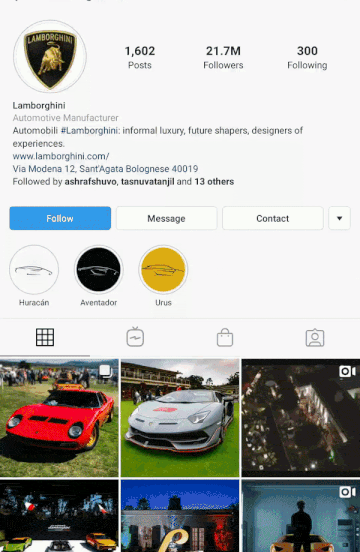 There are also no likes or public comments on a story. Reactions appear as private messages.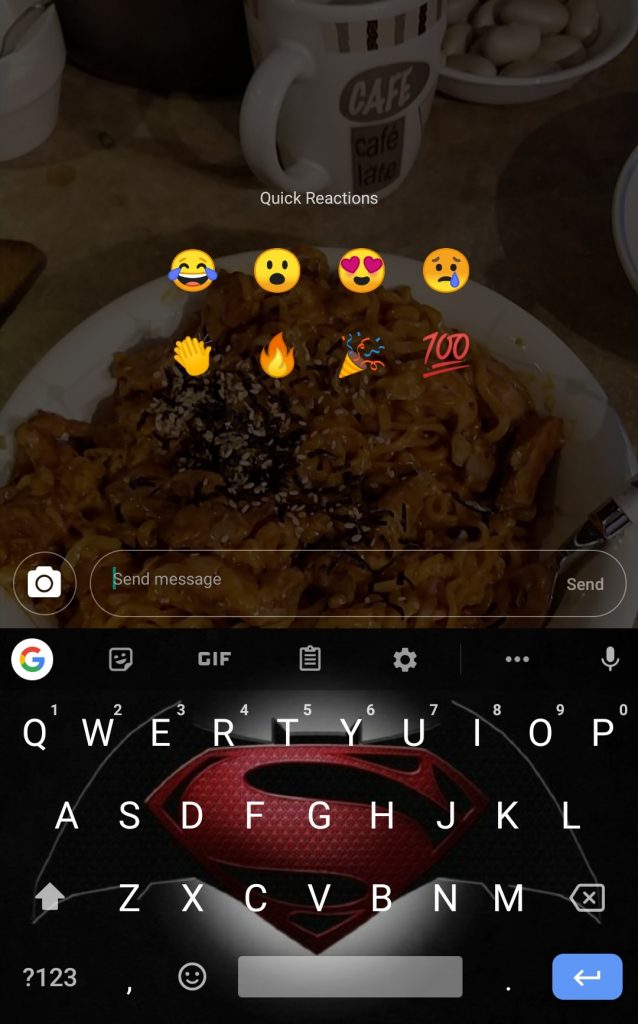 Instagram introduced insta-stories in August 2016, later adding live stories in November 2016.
Why Should You Use Instagram Stories?
If you're a digital marketer, you may be asking yourself why you would choose to use an Instagram story over an evergreen post that may have a better chance at making a lasting impact.
But the data shows that users are flocking to stories.
On top of that, many businesses are yet to start using stories to their advantage, presenting a big opportunity for those willing to jump on board.
Here are some stats that should convince you to hop on the bandwagon:
1 in 3 of the most-viewed stories are from businesses
15-25% of Instagram story watches result in an interaction (Source: Various)
Convinced you should pay attention? We are!
Let's jump into actionable tips for how to use them.
16 Tips for Using Instagram Stories
Here are our top tips for getting the most out of your business's Instagram stories:
Just like a typical Instagram post, you can use hashtags in your Instagram stories.
By using hashtags in your stories, users will be able to click through to see other content used on that hashtag. This is a great way to bring stories into your hashtag marketing strategy.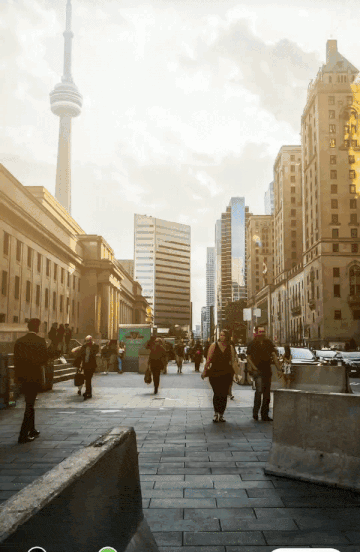 Using hashtags in your story also lets your audience know which hashtags they can use to participate in the discussion, which drives more user generated content (more on that later).
Example: For their Pride campaign, Starbucks shared stories of LGBTQ activists, and then asked their followers to share their own stories using the #ExtraShotOfPride branded hashtag.
2. Use emojis and stickers
Emojis and stickers are a fun way to brighten up your Instagram stories and increase engagement.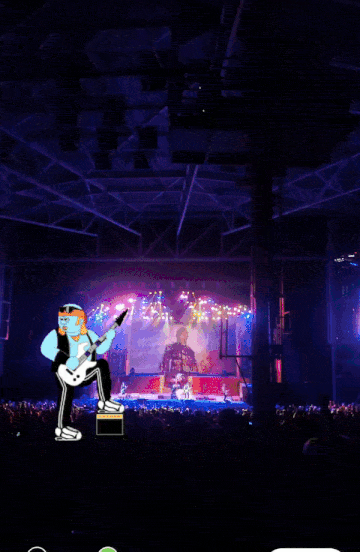 They're a quick and easy way to show off your brand's personality.
Pro tip: Did you know you can even create custom GIFs to use as stickers? If your brand is big enough, you can apply for Giphy Brand Channel, which allows you to create branded GIFs and stickers for anyone to use.
Example: In addition to creating stunning video campaigns, Airbnb uses emojis when they need to break up text-based calls to action.
3. Use polling & questions sticker
Who can resist giving their opinion?
By adding polling or question stickers to your story, you're opening the door to instant engagement.
Polls and questions also allow for quick market research—giving you direct answers from your customers in seconds.
Example: Shoe brand Allbirds uses their stories to let their customers ask questions they have about their shoes.
4. Repost UGC (User Generated Content)
The most efficient way to create content for your business is to have your customers do it for you.
By using calls to action like "Caption this," "What's your favorite…" or "Share your…" your followers won't be able to resist responding. Then, you can repost that content on your account.
You can also repost or shout out mentions of your brand or people who use your hashtag.
When your audience knows there's the chance that they'll receive a shout out in your story, they're way more likely to want to mention your brand in the future.
Example: The beauty brand Glossier does roundups of the best UGC of the week.
5. Use branded fonts & colors
Every story is a branding opportunity.
Don't pass up the opportunity to build brand awareness by using your own fonts, colors, and logo.
If the default fonts don't cut it, there are plenty of apps out there that let you easily brand your posts. Over is a great option.
Example: For many of their stories, Disney uses their own iconic fonts that their audience already recognizes.
6. Or just keep it simple
Sometimes, a photo and text is enough. Don't avoid posting Instagram stories just because it's more time consuming to add custom imagery.
Even if you're tight for time, the important thing is to post stories consistently, letting your audience know you'll always be a reliable source for content.
Example: Beardbrand often promotes its products with simple photos and text, showing the products in a real life context.
7. Post a combination of photos and videos
Experiment with your content!
While videos typically result in more engagement, by posting a variety of photos and videos, you'll be able to keep your audience on their toes.
Posting different types of content also lets you test out which types of posts get the most engagement with your specific audience.
Example: To promote their clothing, Forever21 posts a combination of photos, videos, polls, graphics, and more. Sometimes all 4 in the same post.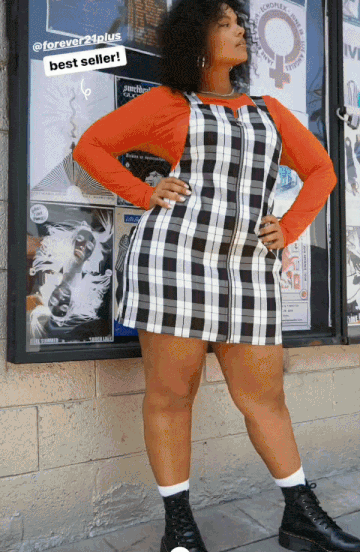 8. Mix of sound/no sound
According to Likeable, 60% of Instagram story video posts are played with the sound on.
And with the rising popularity of TikTok, people have proven that they love to watch videos with the sound on.
So—when putting video stories together, you should experiment with a mix of videos with or without sound.
And if you do use sound, consider using a "Sound On" sticker.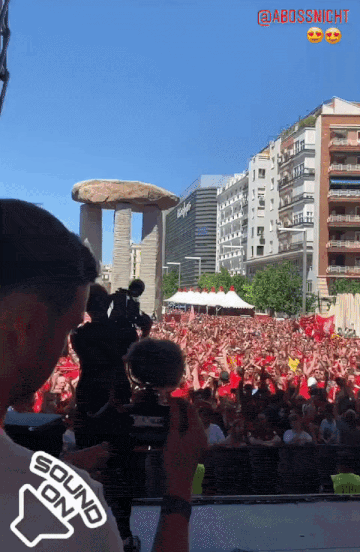 Example: To show off their supporters singing after a big win, Liverpool FC made sure to use the "Sound On" sticker.
9. Tell a story by linking posts together
Don't feel the need to keep your stories isolated to single 15-second vignettes.
You can record videos longer than 15 seconds and they will automatically be split into several stories.
Or, use a string of stories to string a narrative together. We recommend making a single thread no longer than 7 stories, as people's attention will start to drop off.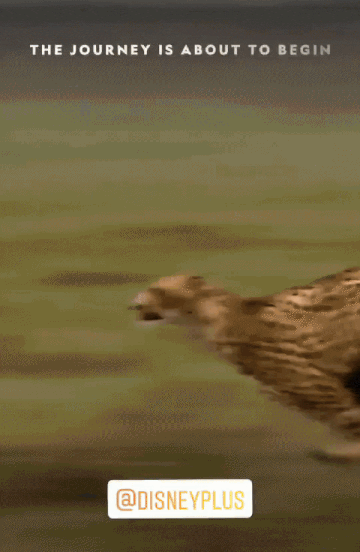 Example: National Geographic Channel will use strings of videos together to promote their TV shows.
10. Use Highlights to your advantage
Instagram stories may only last for 24 hours, but did you know you can pin stories to the top of your account profile?
Highlights are a useful way to preview the type of content you post on your account or to showcase your best stories.
Brands can use these Highlights to showcase their top products, upcoming events, or show off their top influencers.
Example: Realtor.com starts their Highlights with their iconic red imagery as an extra branding opportunity.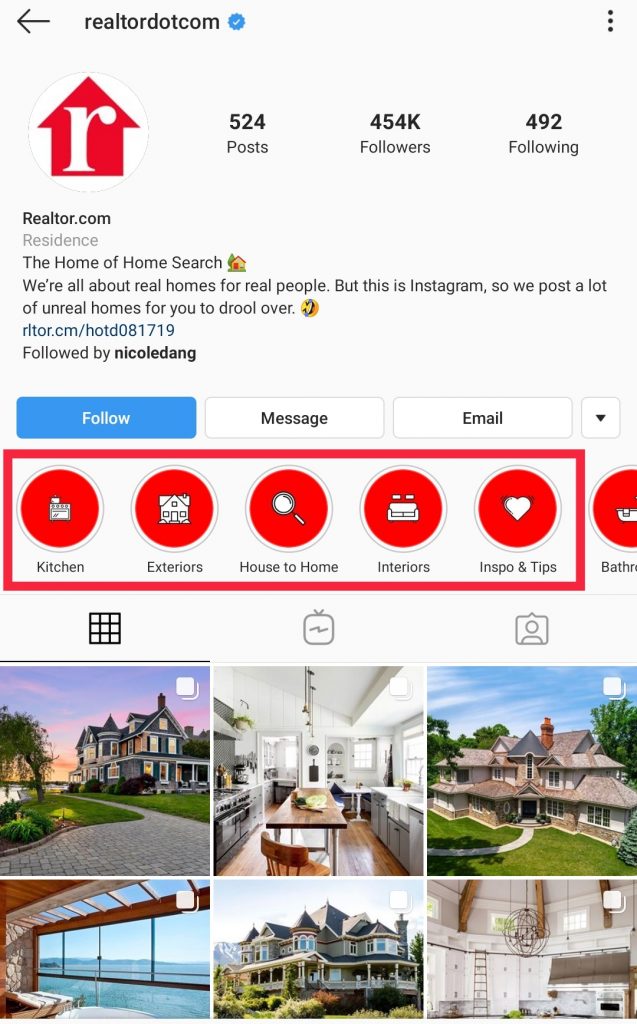 11. Go behind the scenes
Another easy way to generate engaging content is to give your audience a look "behind the scenes."
Many brands use their Instagram stories to show people content that they won't be able to find elsewhere.
That could be a quick, candid interview, a quick shot of your office, or a live-on-location video during an event.
Example: To promote their show Extreme Makeover: Home Edition, HGTV posted a bunch of behind-the-scenes footage on their Instagram stories and with their hashtag #HGTVExtreme.
12. Be authentic
Most importantly: be authentic.
Audiences on social media now demand relatable content with everyday people. Put real employees in front of the camera, and be your authentic selves.
Your people are what will sell your brand.
Example: In addition to clips of his TV appearances, celebrity doctor Doctor Mike posts fun videos showcasing his personality. For example, reacting to a surgery performed on the fictional TV show Grey's Anatomy.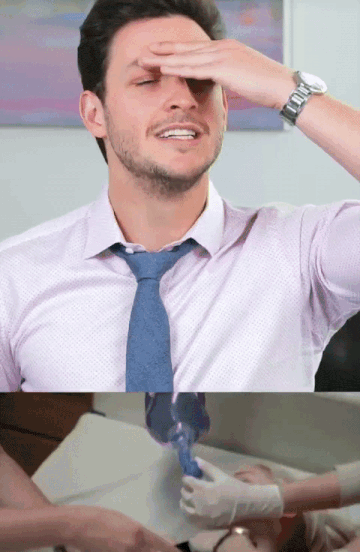 13. Be engaging. Right away.
Instagram users will only spend 1-2 seconds watching a story before deciding to tap on to the next one.
Don't bury the lede. Make sure your video is engaging right from the first two seconds.
And if you're talking to the camera, look straight into the lens. Just like in real life, eye contact is the best way to engage people.
Example: In their ad for Doggo Ramps, Crusoe the Celebrity Dachshund starts with an adorable closeup shot of Crusoe instead of leading with their ad copy (that comes at the end of the video).
14. Swipe Up
If you're lucky enough to have a verified business account, or at least 10,000 followers, you'll unlock the ability to post "Swipe Up" posts.
In these posts, you can prompt users to swipe up, which will send them to a targeted landing page.
This can be a link to your blog or website, resulting in instant conversions.
Example: Apple Music promotes music releases by having artists tell you to swipe up to listen to their new songs.
15. Collaborate with influencers
Don't forget to involve your influencers in your Instagram stories.
One popular way to incorporate influencers is to do a 24-hour Instagram takeover, where your collaborator posts "live" videos on your account for a day.
Example: Nike's highlights showcase all of the top athletes they sponsor.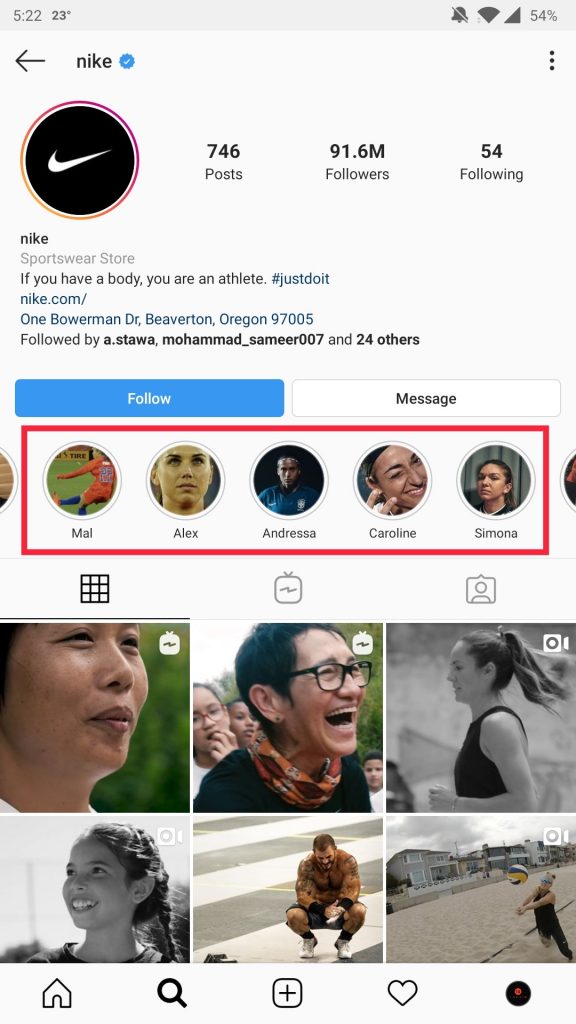 Related reading: Influencer Marketing: An Expert Guide On Marketing's Next Big Thing
16. Promote your stories
If you need more reach on your Instagram stories or are looking to grow your follower base to reach that 10,000 follower threshold, you can also pay for promoted Instagram stories.
These can be set up in the Instagram ad manager, like a typical Instagram ad.
Stories offer more calls to action and engagement opportunities than typical ads, so definitely check them out if you have the budget.
Added Bonus: Use Instagram's New Story Layouts

Jane Manchun Wong recently discovered that Instagram is about to roll out a new story camera user interface, as well as new Boomerang options.

According to Wong, Instagram will be releasing 6 new camera options and 5 (or potentially 6) new forms of Boomerang.
In the new story mode Instagram is revamping the boomerang to make it more cooler.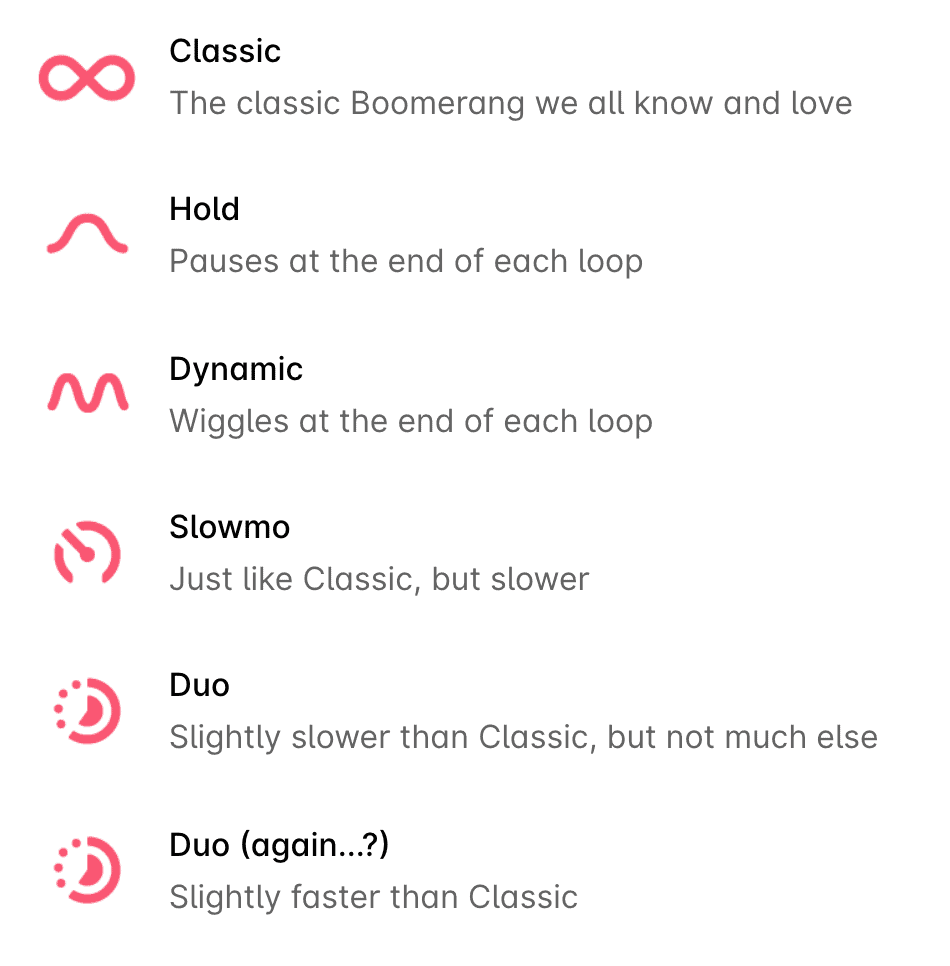 Instagram is also bringing layout for stories. Users will have different layout to work with. Users can add pictures from camera roll or by using story camera.
Once it rolls out you can leverage this new story mode and make your story stand out and appealing.
3 Ways to Track Your Instagram Stories
As with any part of your marketing strategy, you'll of course want to be able to measure the success and ROI of using Instagram stories.
Here are three ways you can access your Instagram story analytics:
1. Instagram Insights
To use Instagram's native story-tracking features, you'll need to set up an Instagram for Business or an Instagram creator account.
Once you've set up your business profile, click "Insights" at the top right corner.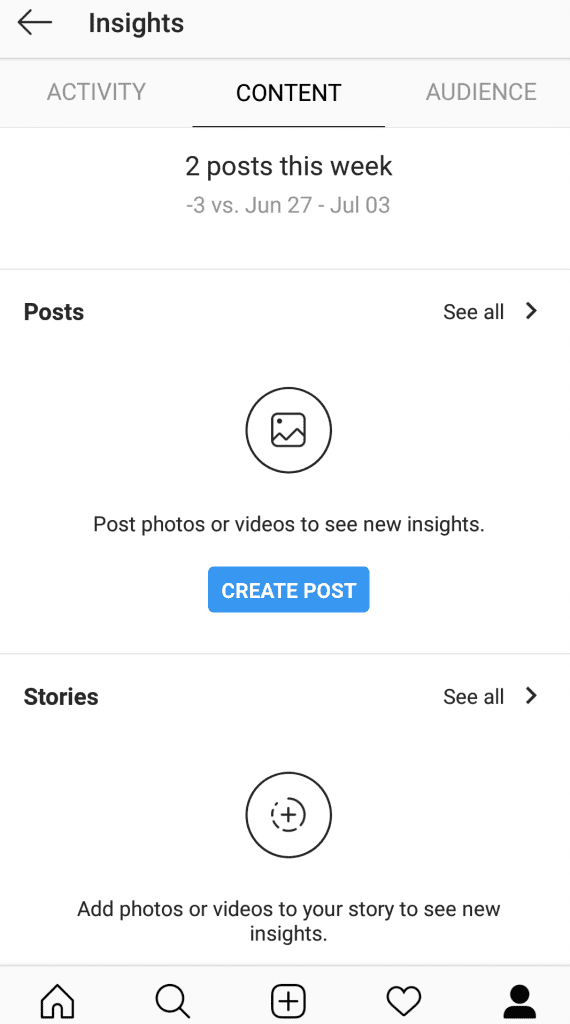 Here, the "Content" tab will give you analytics for both stories and posts, including:
Interaction metrics: Shares, replies, profile visits, or sticker taps
Discovery metrics: Impressions, follows, and navigation (e.g. taps back/forward)
Bonus tip: You can also find how many re-shares you have on a story by tapping the "…" icon on the top right of your story, then tapping "View Story Re-shares."
2. Instagram & Facebook Creator Studio
If you're running an account on behalf of a personality or influencer that doesn't necessarily qualify as a business Instagram has started to roll out Instagram Creator Tools to all accounts.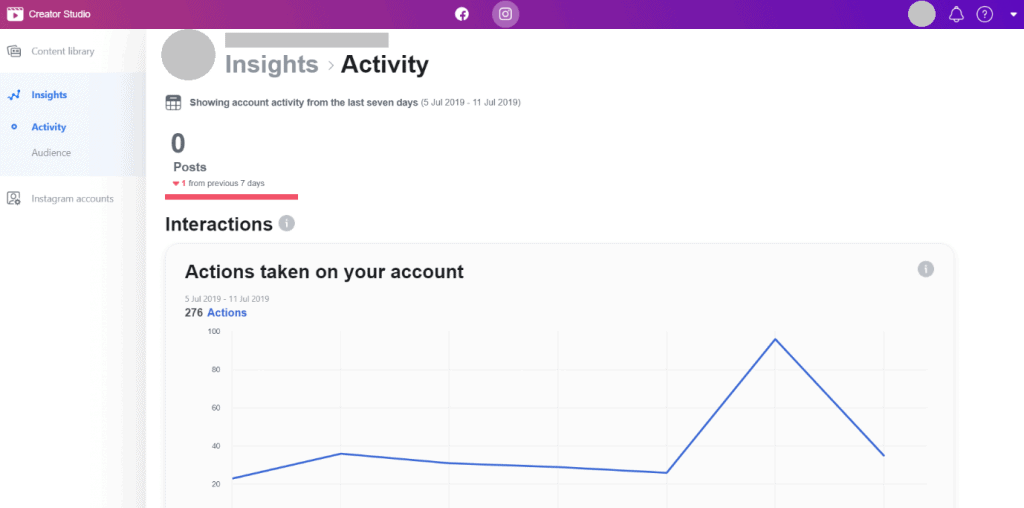 This dashboard gives access to the same Insights as a business profile, but is only accessible to some accounts as of summer 2019.
Related Reading: Instagram Creator Account: Is It Worth The Switch?
3. Third-Party Instagram Analytics Tools
Unfortunately the analytics dashboards offered by the native Instagram app are extremely limited—especially because you can only access 2 weeks of data at once.
With a third-party Instagram analytics tool like Keyhole, you can access more long-term data trends from your Instagram stories.
With Keyhole, you can track impressions, follows, replies, video interactions and more over a 1-month window.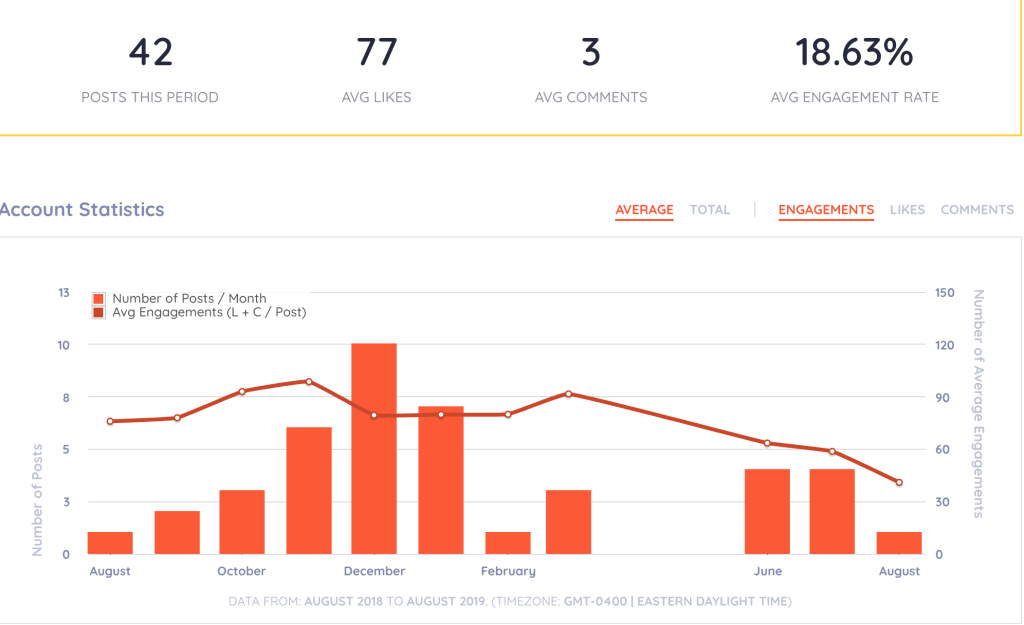 And not only can you track your own account, you can track the analytics of your competitors, influencers, or key followers, unlocking key insights that aren't available through the app.
Related Reading: 7 Important Instagram Analytics You Should Know (2019).
Dominate Instagram Analytics with Keyhole
With these tips and insights, you're now ready to dominate the Instagram story game.
To get started with Keyhole, begin your free trial today.