This post was updated on November 16th, 2019.
Before we talk about instagram analytics, let's talk about why Instagram matters to marketers.
Instagram is a marketing powerhouse and is very beneficial for business and brands. It's the go-to platform that businesses should be using.
The platform offers features that businesses can take advantage to make your social strategy flourish such as Instagram ads, news feed and stories.
These tools also help accomplish your marketing goals.
Let's take a look at some important Instagram analytics:
Jump Links:

How Beneficial is Instagram?

7 Important Instagram Analytics
1. Learning About Your Audience / Customers
2. Data Driven Content
3. Learn the Best Timing For Your Posts
4. Engagement Rate
5. Follower Growth Rate
6. Hashtag Performance
7. Instagram Story Engagement

4 Instagram Analytics Tools
1. Instagram Insights
2. Keyhole
3. Hootsuite
4. Sprout Social
How Beneficial Is Instagram?
Let's see what the numbers say.
Instagram currently has over 1 billion active monthly users. It only trails Facebook (2 billion) and YouTube (1.9 billion) in this category.
Amongst 1 billion users, 110 million are from the USA.
But there's more.
Instagram users also post over 100 million photos per day, which makes Instagram one of the most powerful tools to grow your business. 80% of all Instagram accounts follow a business profile.
Over 200 million people on Instagram visit business profiles on a daily basis.
Numbers like these prove that Instagram can be so much more than just a photo sharing app.
Savvy businesses can utilize Instagram analytics to reach new customers and grow their customer base faster than ever before.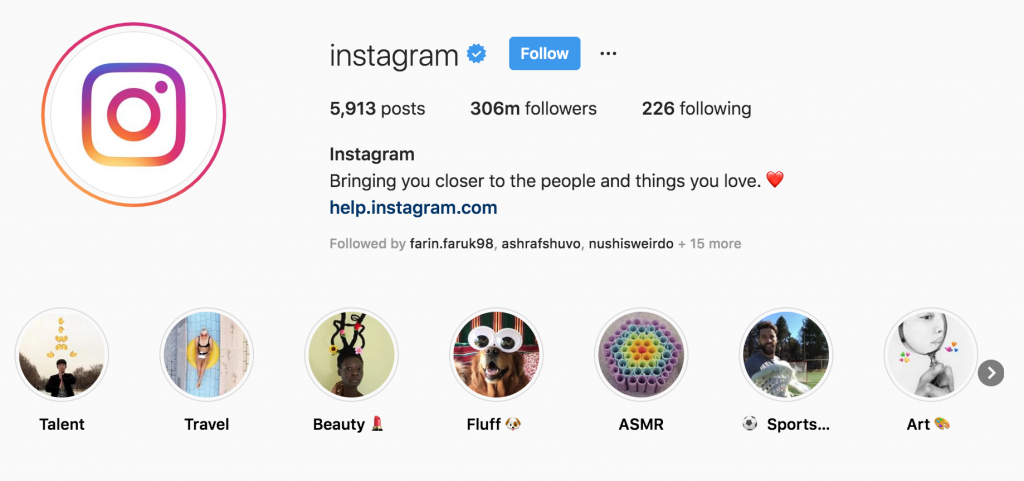 Instagram has also proven that it is able to grow and adapt with trends such as Instagram stories.
You can easily convert your profile to a business profile, which allows you to track your Instagram analytics through the in-app insights.
Insight is Instagram's free metric tracker, located internally in the Instagram application.
Converting to an instagram Business Account is as easy as 1-2-3!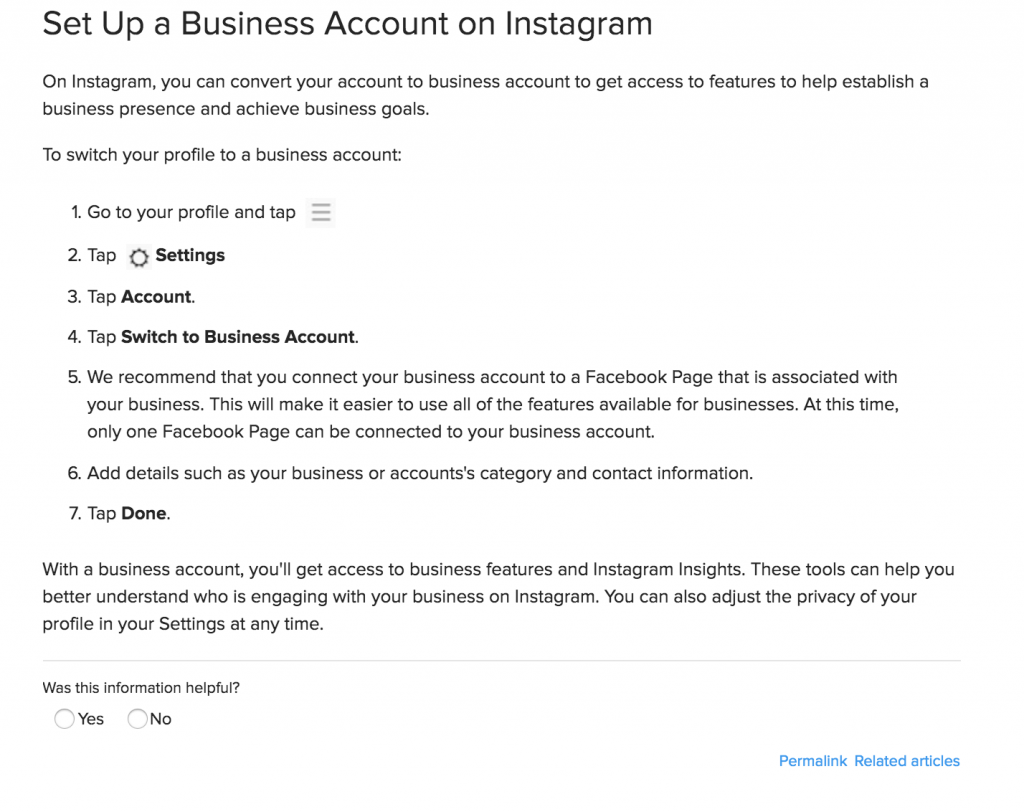 It should be evident that Instagram is a very popular and growing platform that reaches a worldwide audience.
So, let's jump in and take a look at 7 important Instagram analytics that will help you to master your Instagram marketing game.
1. Learning About Your Audience/Customers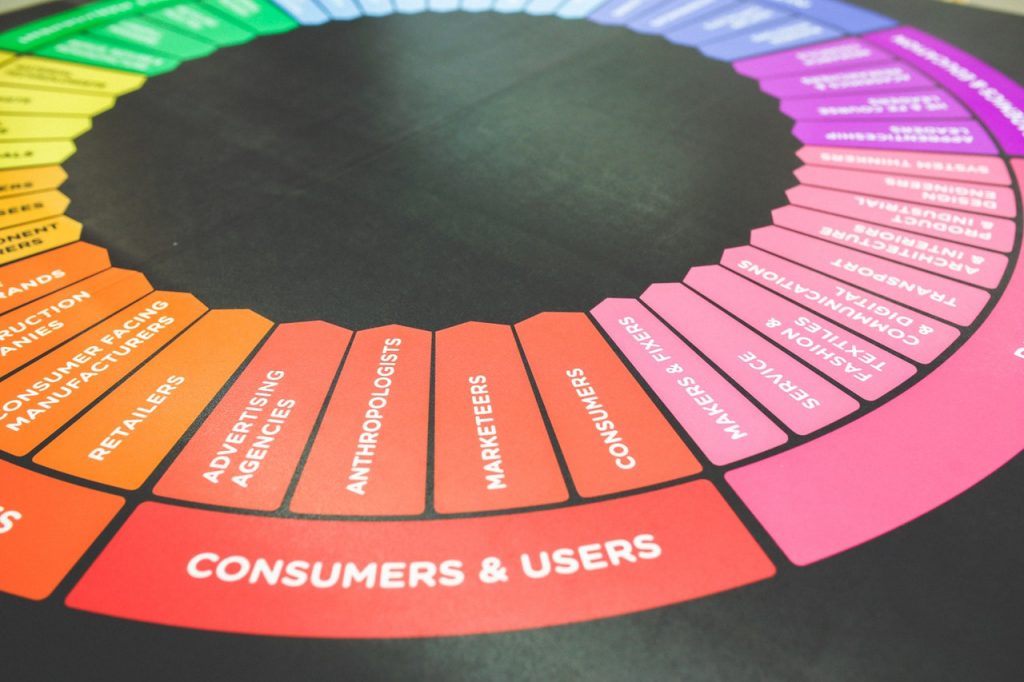 Understanding your customers is the key to achieving your goals.
Whether it's creating an engaging content, boosting sales or even building the customer experience, you have to know your customer.
Knowing your customers' hows and whys will allow you to make a better product and stay ahead of the competition.
Instagram analytics breaks down your customers by their specific demographics, age group, gender, and location. You can use this information to focus your marketing campaign in these areas.
Instagram analytics also digs deep and helps you understand what your customers are searching for the most and their sentiment.
You can leverage this information to come up with a keyword or hashtag that will be effective for your brand and customers.
2. Data Driven Content
I know what you're thinking – data driven content isn't part of of Instagram analytics.
Let me explain.
By studying your business's Instagram analytics, you will be able to pinpoint what posts are most popular and most effectively engaging with your customers.
You can utilize a number of different metrics over many different time ranges. This will allow you to find out what is working and replicate it with similar posts.
3. Learn The Best Timing For Your Posts
You have to know when your target audience spends time on Instagram to select an optimal posting time.
The good news is you can easily find out!
You can look at your posts over the course of a week or month and learn when you received the most views and engagement from your audience.
Or, you can use instagram analytics tool – but we'll get to that later.
Learning about timing will also help you understand that poor timing may be the cause of lower audience engagement.
Your content may be great, but without this knowledge your time and effort will be wasted.
4. Engagement Rate
When referring to Instagram metrics, engagement refers to how often other users either like or comment on your post.
Engagement means that the viewer had to make an effort to display their feelings about a post.
Most digital marketers agree that engagement metrics are some of the most important numbers to track.
High engagement from your audience relates to better success across all of your social media platforms.
Engagement rate breaks down the engagement metric a little further.
It compares the likes and comments in relation to the total number of followers your company has.
This helps to give you a percentage that you can track as your followers grow over time.
To track the engagement rate there is a fairly simple calculation to find the engagement rate percentage:

Receiving 300 likes and comments while having 1,000 followers would be viewed as a much more effective post than if you have 10,000 followers.
Engagement rate helps you understand the reaction from your audience, but it doesn't indicate the sentiment.
A controversial post could receive a fair amount of negative comments, which could give you the wrong impression of how the post is being perceived.
To understand the sentiment behind the comments received, you would need to review the comments.
Even if your engagement rate may not be as high as some other business types, you can compare your posts and see which ones are receiving more engagement.
It has also been found that video content get 38% more engagement than picture posts.
5. Follower Growth Rate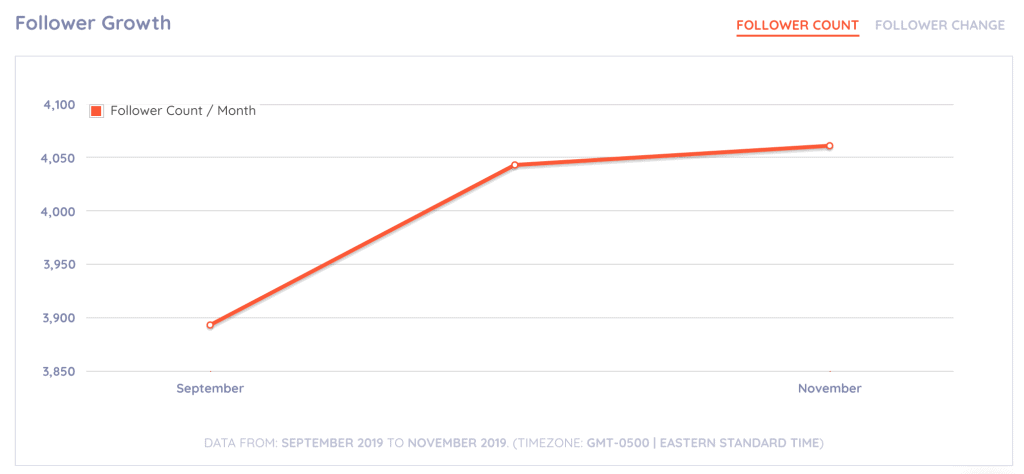 Follower growth rate is another metric that is very important when trying to understand your Instagram analytics.
Follower growth rate is often confused with follower count.
Follower growth rate breaks down how much your follower account has grown over a period of time.
This gives you a much better view of if your company's following is growing or is experiencing a lull.
Similar to engagement rate, follower growth rate can be found with a pretty basic calculation.

For example:
If you have gained 75 new followers over the month of September and you started the month with 1000 followers you can calculate your follower growth by:
(75/1000) x 100 = 7.5% Follower Growth Rate for Sept.
You can then continue to track this metric over time to determine trends in your follower growth rate.
Follower growth rate will allow you to better make predictions for the future and make goals for your business account.
Conversely:
If you have a negative follower growth rate (are losing followers) you can identify what types of posts are giving you this negative result.
By tracking when your growth rate decreases, you can take steps to make positive changes.
Let's talk about what steps can you take to try to increase follower growth rate:
Post consistent content
Post high quality / informative content
Upload video content
Use Instagram Stories
Use popular hashtags
Collaborate with related business sectors
If more people are interested in following your Instagram account, it can often translate to more people using your product or service.
6. Hashtag Performance
Hashtag performance is a very important metric, especially for Instagram.
Hashtags are tags added to posts to help people find your post by a specific theme.
People can search specific hashtags to find posts that relate to content they are interested in.
By adding popular hashtags to your posts, it will instantly make your posts become more visible to a much larger audience.
The popularity of different hashtags show you the best type of content to post for more exposure and better engagement.
Tracking hashtag performance can sometimes be tricky because most of the data you are able to review will be historical.
Some people may think that hashtags are a waste of time, but when it comes to being visible on Instagram or Twitter, they are vital.
Using hashtags, especially while they are trending, will allow you to reach customers that may never have known you existed before.
7. Engagement For Instagram Stories
Instagram Stories allows you to post photos, videos, surveys or external links that expire after 24 hours.
They are a great way to send short snippets of content to your followers.
They are popular because you can look through several of them in a short time span.
Of all Instagram Stories, 1/3 of the most viewed stories come from business profiles.
What are the most important metrics to track in Instagram Stories?
Reach – Shows you how many unique accounts viewed your story.
Exits – Tell you which story users were on when they exited your story.
Reach is important because it gives you an idea of how many people have shown an interest in your content by viewing your Stories.
This number should increase over time as you produce more quality content.
Exits can show you which slide was the least popular in the line of story posts.
If someone exited your Instagram Story through a certain post, it may be an indicator that it was not well received.
Another metric that relates to exits and can be useful is Taps Forward.
Taps Forward shows when a user skips forward to the next slide. Like Exits, it may also show posts that are not received as well as others.
Instagram Stories is a great example of how Instagram has continued to grow and position itself as one of the premier social media platforms.
Let's take a look at 4 Instagram analytics tools to help you track and identify these important metrics.
Top 4 Instagram Analytics Platforms of 2019
1. Instagram Insights
Instagram Insights is the free analytics software you have access to when you convert your Instagram account to a business account.
One of the key measures it provides is what types of people are interacting with your business profile. Instagram Insights helps you learn about their gender, age range, and location.
Instagram Insights also allows you to see which posts and stories your audience has engaged with the most.
This can be helpful when trying to find out what types of posts work best for your company.
It can also distinguish between content that you have paid to promote and content that has been posted organically.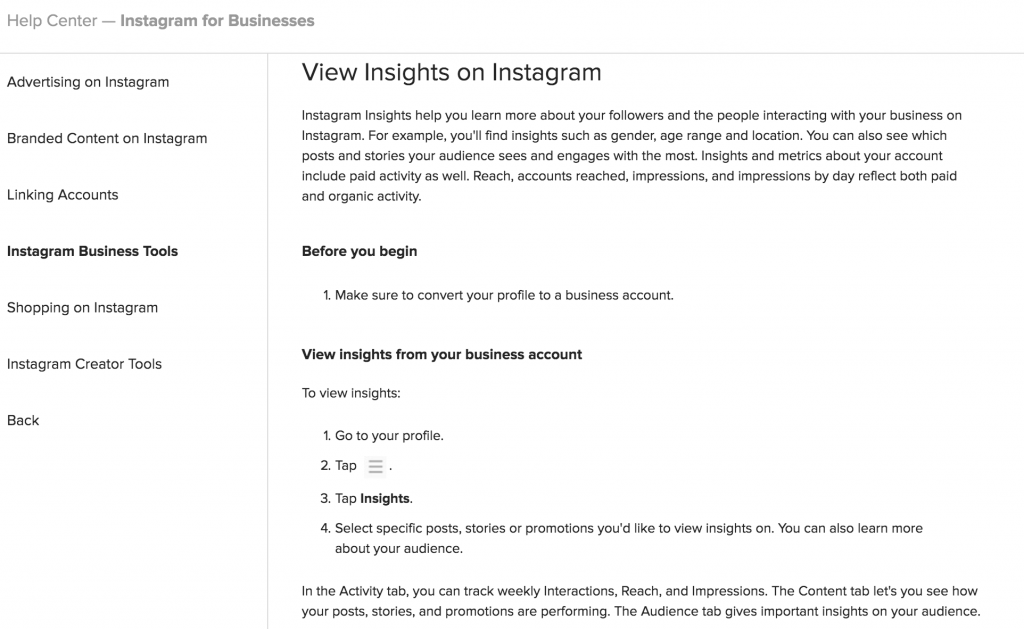 2. Keyhole
Keyhole offers all of the basic analytics offered by Instagram Insights, along with a wealth of more advanced metrics and customizable reports.
One key feature that sets Keyhole apart from the competition is their hashtag analytics tool.
The best part of this feature is that it gives you real time info, allowing you to see how your content is performing and trending hashtags.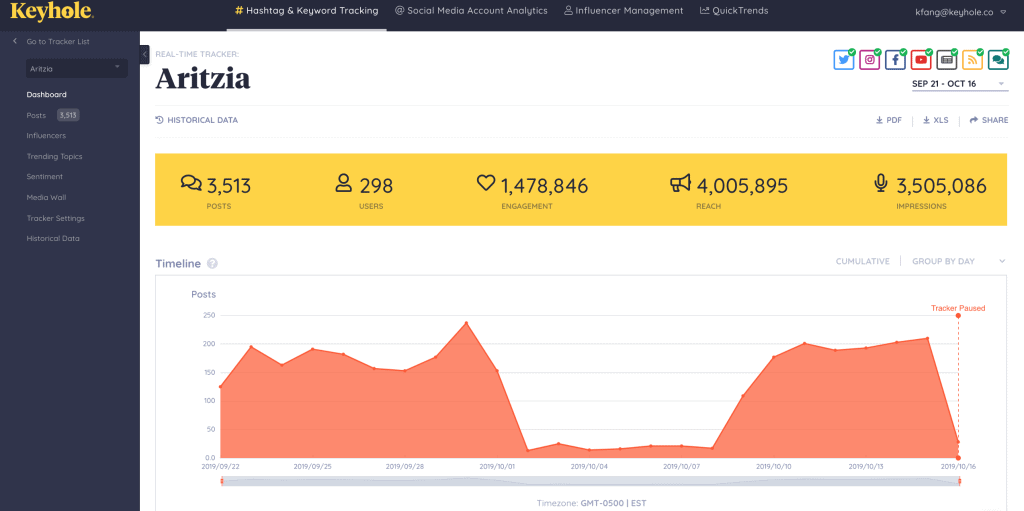 There is also a dashboard that displays an overview of statistics.
Another popular feature offered by Keyhole is the ability to track your competitors' Instagram accounts.
You can track their growth, activity and engagement data. You can then use this data to compare to your own key performance indicators (KPI).
3. Hootsuite Analytics
Hootsuite Analytics works as a combination Instagram post scheduler and analytics suite.
The Instagram post scheduler helps you to plan out your posts over a period of time.
This helps you keep track with your post timing schedule and post consistent content on your profile.
Hootsuite also offers a full analytics suite that is much more customizable and detailed than the basic offerings from Instagram Insights.
4. Sprout Social
Sprout Social is a platform that specializes in content planning and analytics.
With content planning and publishing, you can track your content themes across all of your social media platforms, including Instagram.
Sprout Social's software can also help you to optimize the best times and days to send your Instagram Posts.
So what does all this mean?
Understanding your Instagram analytics is vital to growing your business's following on Instagram.
Knowing what metrics to track will help you increase your followers and post engagement.
Instagram as a part of a well rounded marketing plan can help you reach new customers in areas you may have never tried otherwise.
---
Keyhole is a real-time conversation tracker that provides keyword and hashtag analytics for Twitter and Instagram. Get started for free.