Instagram has exploded since its inception in 2010.  With over 150,000,000 active users, the image sharing application is easily considered one of the top social media tools in 2014.  Over 55 million photos are shared each day.  It's important to know which types of photos engage your audience so that you can harness the power of Instagram and stand out from the crowd — the difference is night and day! (Hah)
Instagram marketing company Curalate analyzed 30+ features across more than 8M Instagram images to offer up their suggestions.
Analyze Instagram accounts and hashtags using Keyhole, before we explore how to get more Instagram likes.
Here are Curalate's suggestions, with more details:
STEP OUT OF THE DARK AND INTO THE LIGHT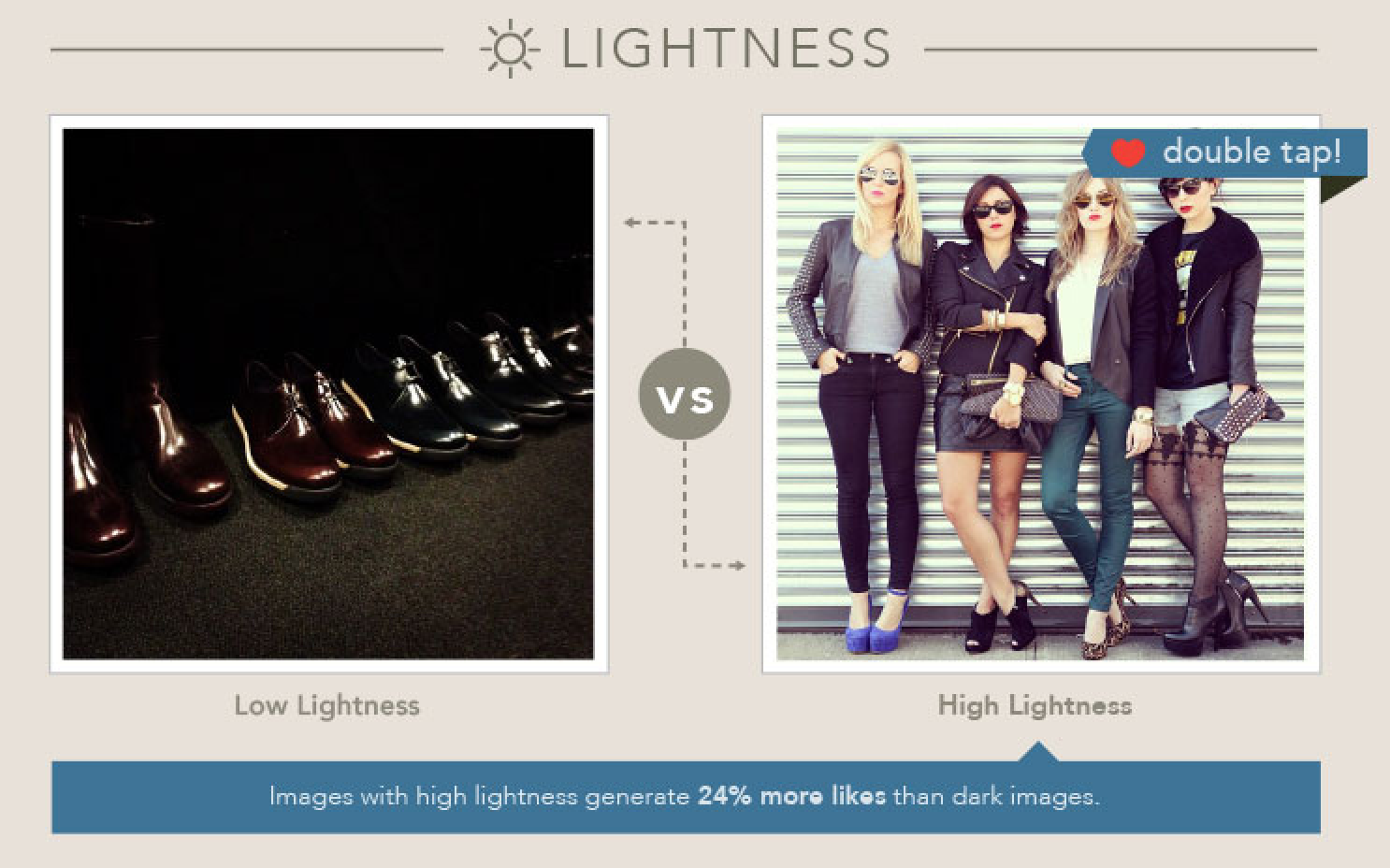 The more a user can see, the happier they are.  Photos with a better, brighter lighting draw 24% more likes than darker images.  It might seem artsy or edgy to "go dark," but you're putting yourself at a disadvantage by doing so. If you've failed to adjust the lighting properly during shooting, you can just use an Instagram photo editor to improve your photo and create the desired mood.
BACKGROUND SPACE MATTERS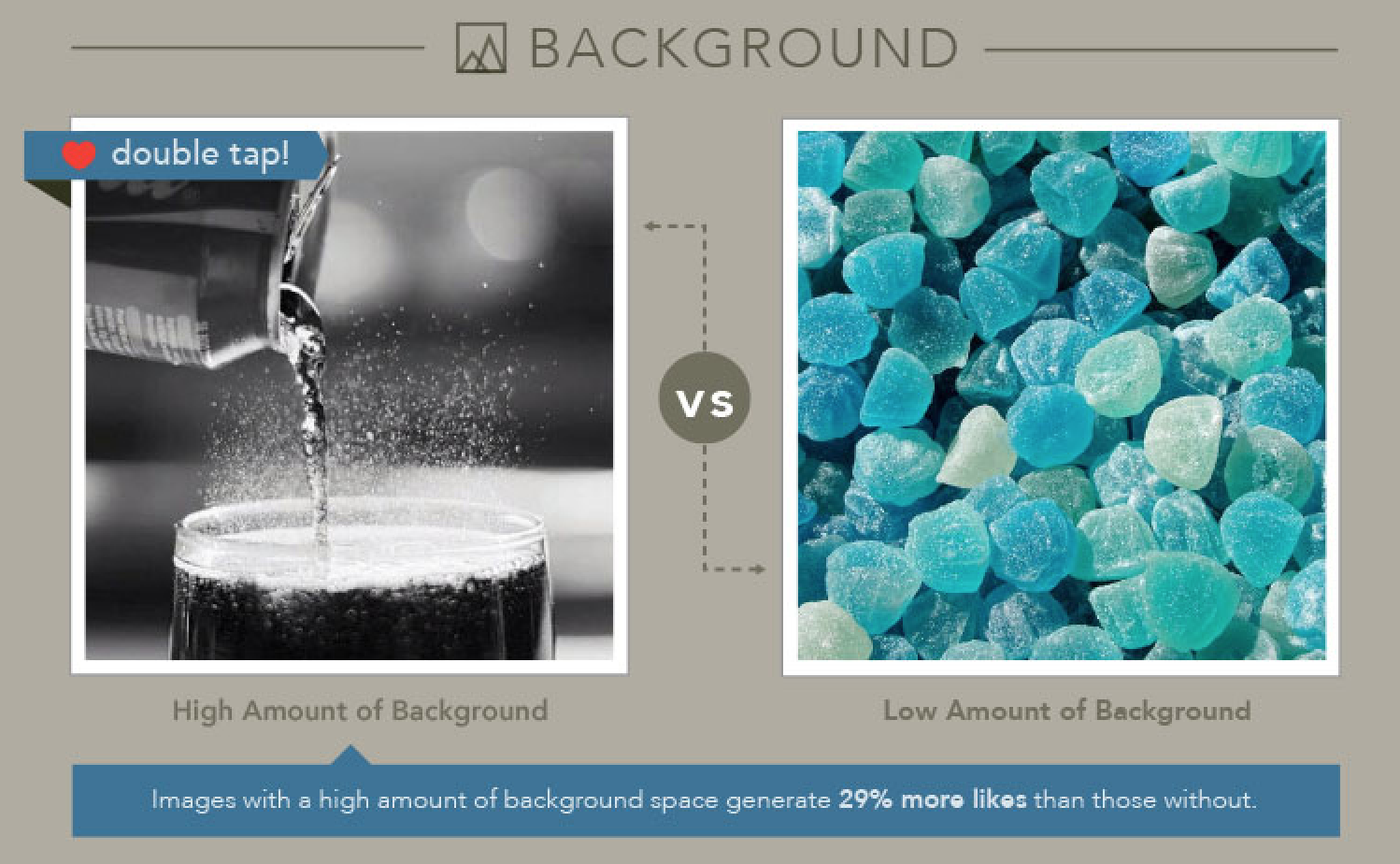 Photos with more background space attract more likes than up-close, macro photos.  To gain more likes on a particular subject, maybe take a few steps back and focus on your subject.  A well-shot subject against a grainy or blurry background makes for a wonderful photo, and generates 29% more likes.
DOMINANT COLORS ARE IMPORTANT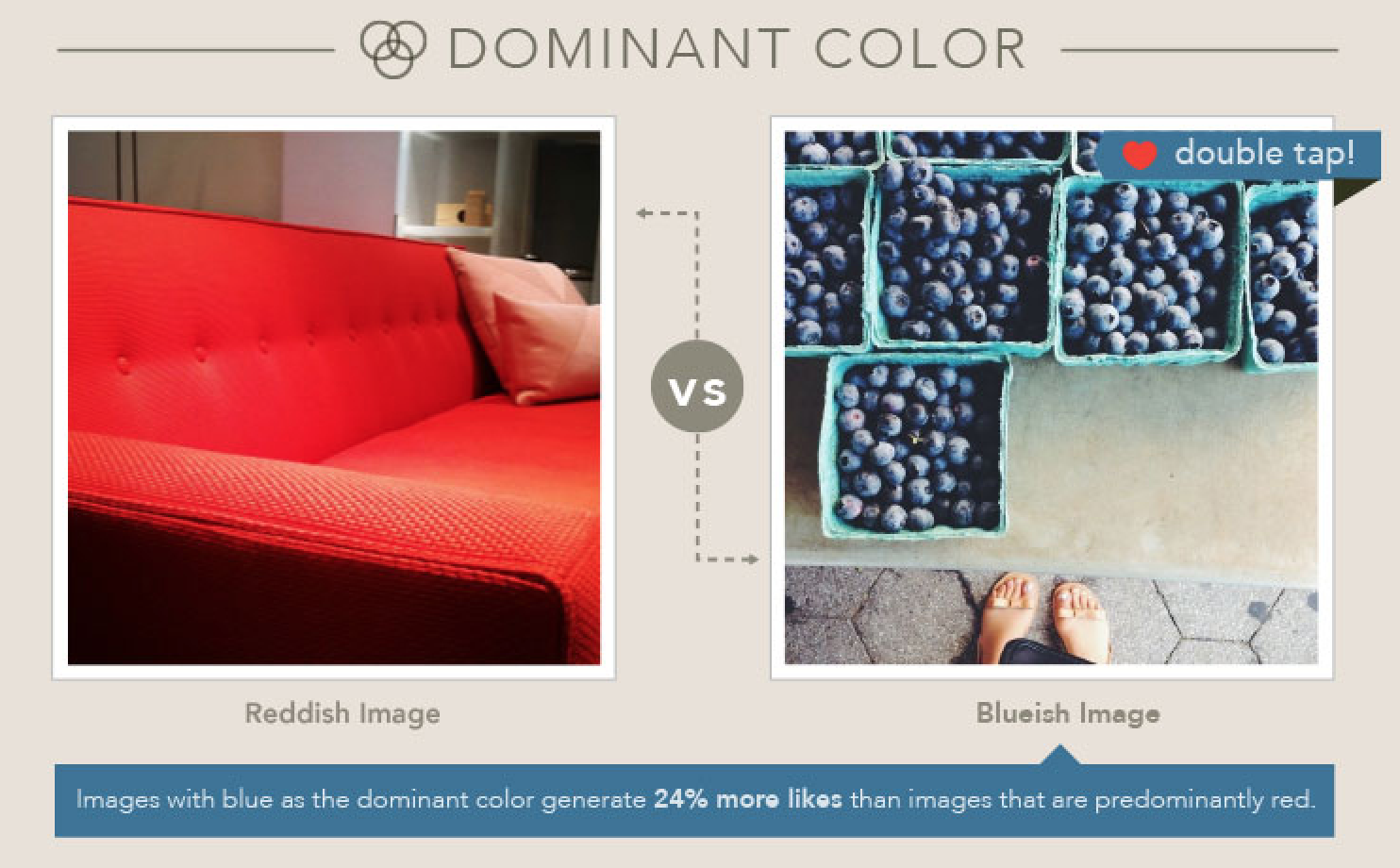 Posting photos with red as the dominant color might give you the blues.  Research has shown that predominantly blue images draw 24% more likes than red counterparts.  If your photo is promoting a product, it might make sense to set your product against a blue backdrop, or in blue-hued lighting.
DON'T GO COLOR-CRAZY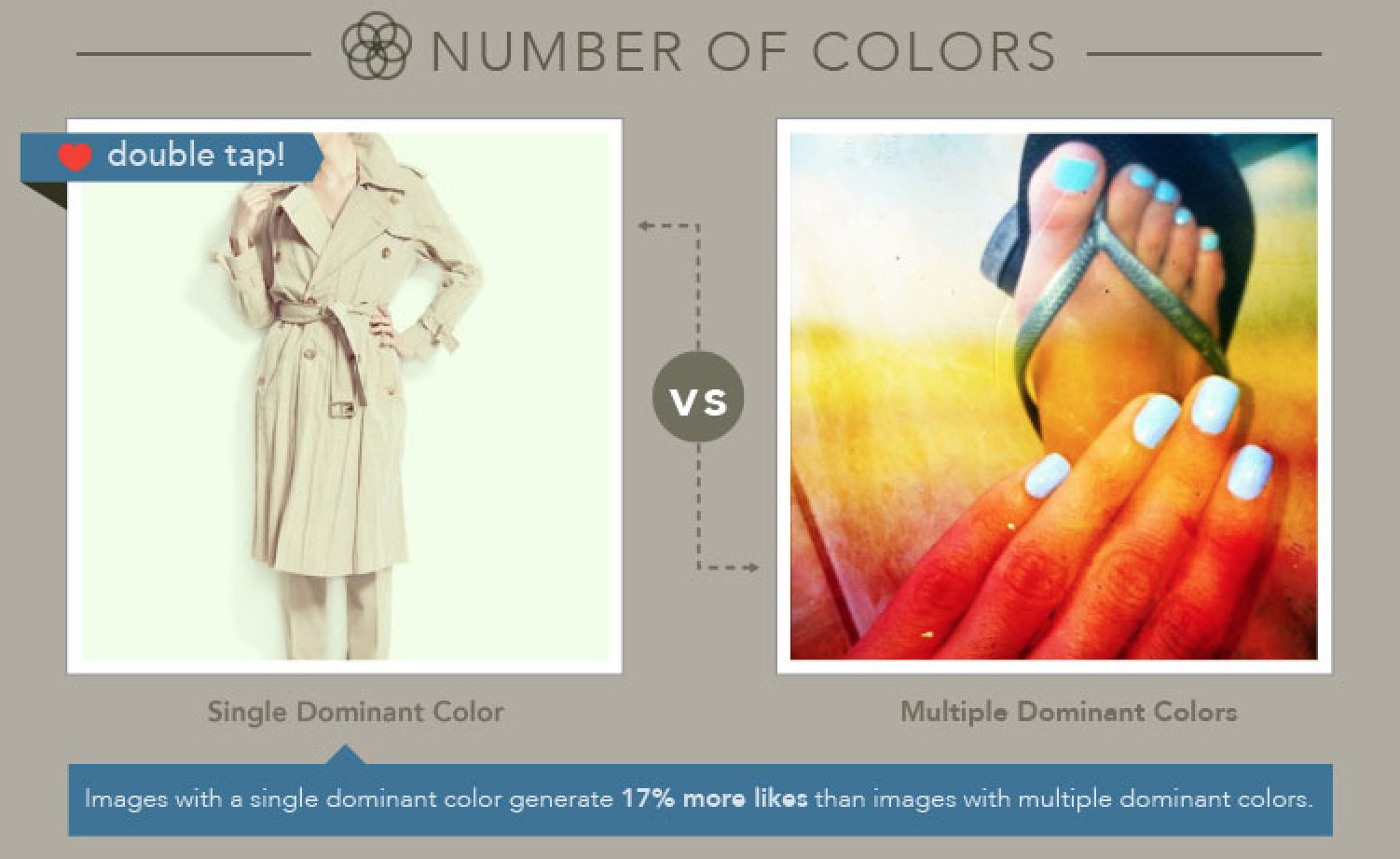 Plain is in!  It turns out that images with a single dominant color generate 17% more likes than images with many dominant colors.  If you're taking a photo of a green apple, perhaps do so on a backdrop of another hue of green. Doing so, you're more likely to draw the precious double-tap.
Want to play around with color without much hassle? Then understanding AI image generator basics could be a smart move. Its advanced tools will help tailor your pictures to Instagram's color liking.
SATURATION HURTS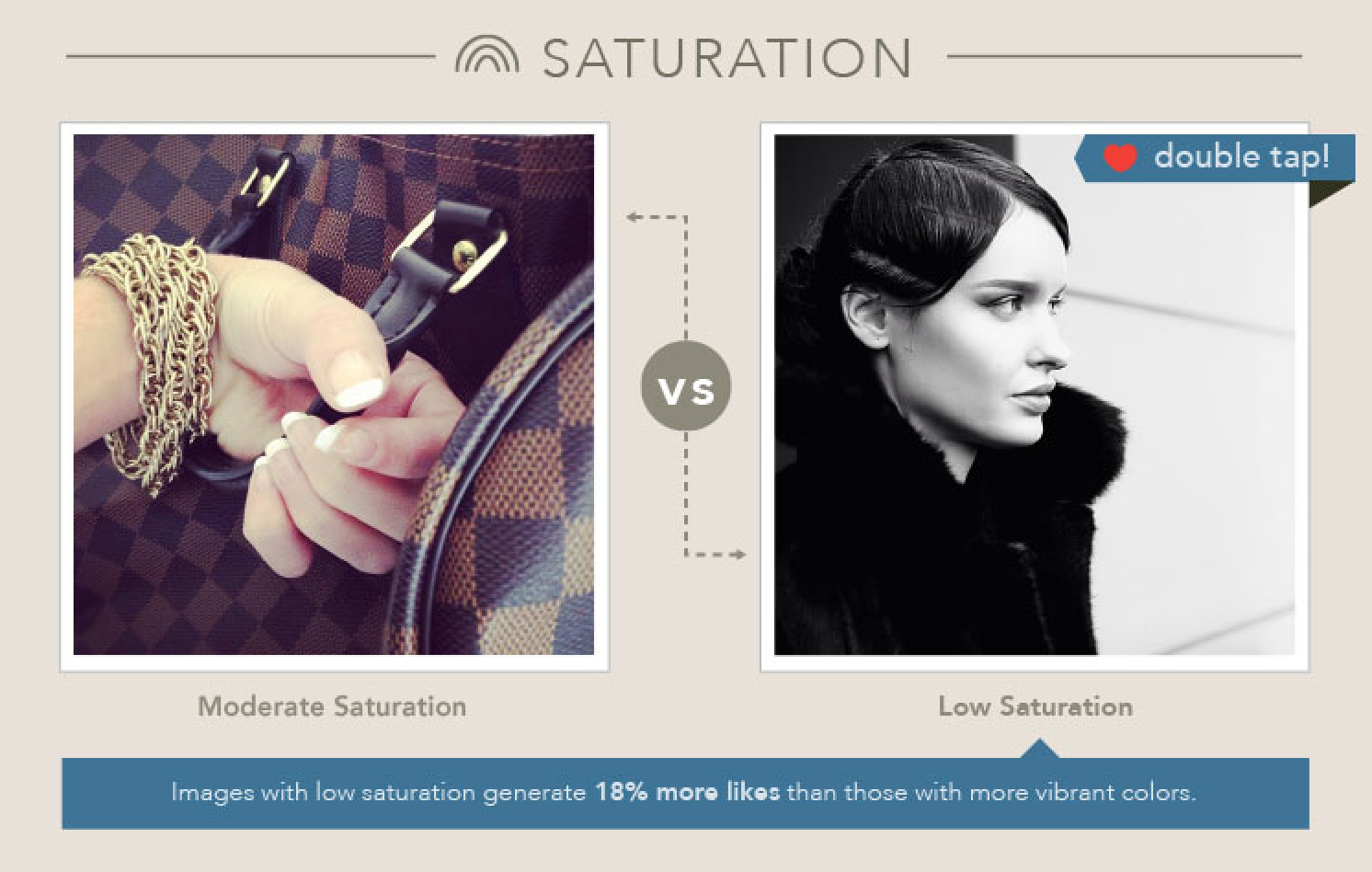 Lower saturation is your friend, if your goal is to draw more likes on Instagram.  Try taking black and white photos and see if it increases your engagement.  Black & white photos can convey an "old-school" or classy message.  This would be ideal if you were marketing to an older or upper-class audience. It's also been proven to generate 18% more likes.
GET A LITTLE ROUGH WITH IT!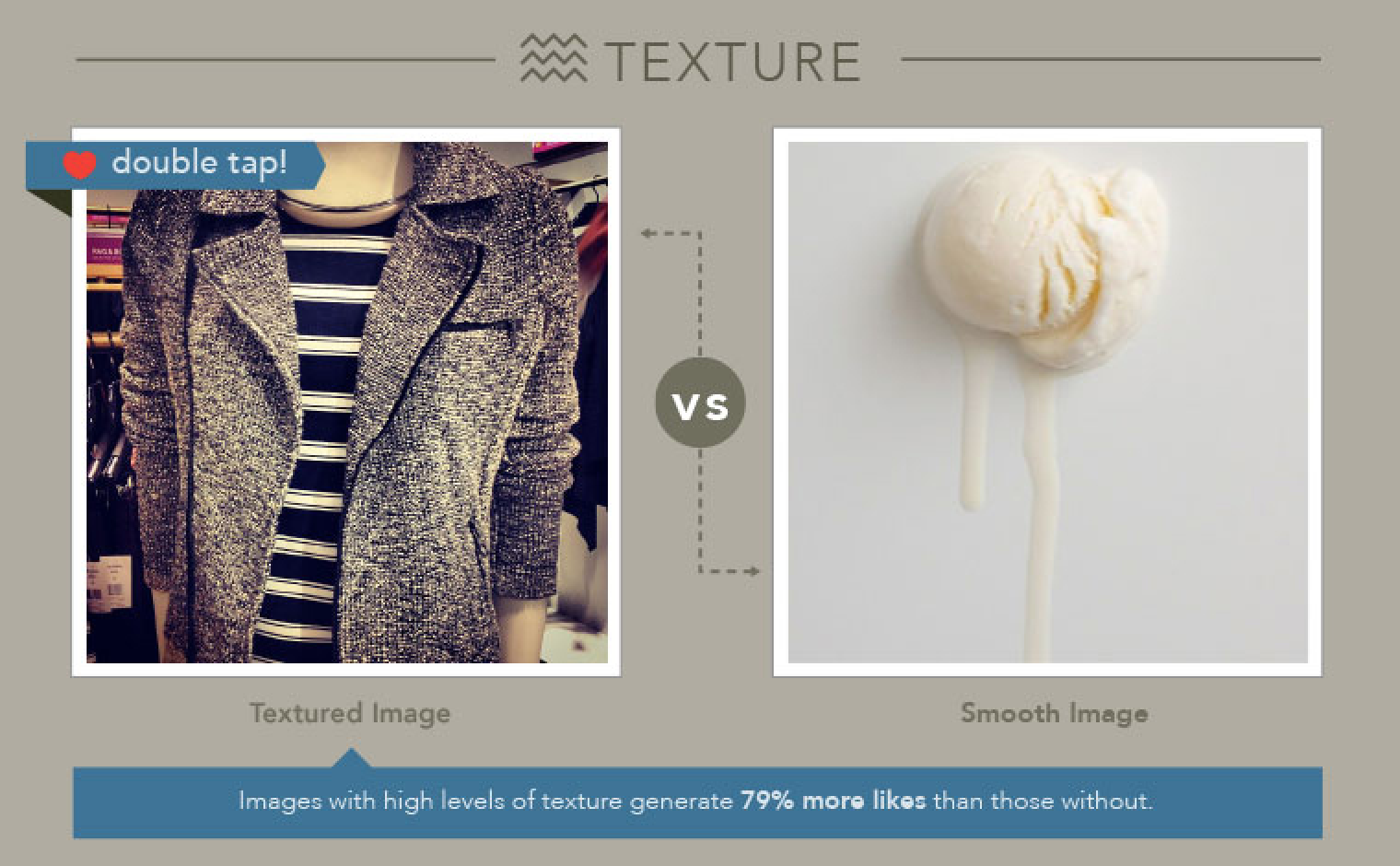 We see in 3D.  Our eyes crave texture, and data has proven as much.  Photos with higher levels of texture are 79% more likely to be liked than smoother photos.  Try putting it into action by shooting things like broken glass or rough surfaces. You're bound to see an increase in likes!
Instagram has recently rolled out an advertising platform that social media managers are scrambling to understand. 1.2 Billion "Likes" are processed every single day on Instagram. By harnessing the information here, you'll earn the lion's share, making a major impact on your overall social media strategy!
You can view the full infographic here.
Happy Instagramming!
---
Start tracking Instagram Accounts and conversations with Keyhole today! Click here to get started.