If social listening isn't clearly benefiting your business, it could mean your approach has holes.
By monitoring URLs, keywords and hashtags – either manually or with a tracking tool – you can collect information about prospects, competitors and your industry at large to inform sales and marketing efforts. You'll also open opportunities to directly interact with audience members.
Consider the insights you can mine from social media, based on the sheer number of posts:
Here are 15 ways to grow your business through social listening, and a list of three tools to execute your strategy:
1. Develop Leads by Pinpointing Prospects
By tracking a range of terms, you can reveal users in your target market who may not know about your business.
To locate potential customers, track keywords and hashtags related to your niche that reflect:
Trade publications

Common practices

Issues in your sector

Leading figures and products
It can take between seconds and days to find posts containing your terms, depending on the social scale of your business and industry. Regardless, consider users who post with those terms as prospects.
The next step involves putting your social media sales hat on. Join the conversation by replying to them.
For example, give your opinion about a trend or send the prospect to a relevant page on your website.
This can earn you a fan and generate interest in your brand. The user may engage with you in the future or explore your website and eventually convert.
2. Develop Leads through Dissatisfied Competitor Customers
With similar tactics, you can find users eager to try new products and services.

Track your competitors' usernames, brand hashtags and product names to locate prospects who may be tired of their services.
Along with these terms, monitor negative keywords such as:
Depending on your social media monitoring tool, this can be done by typing the following into the search function:
"competitor name" AND "negative keyword"
As you identify unhappy customers, ask them what they're looking for in an ideal product. If you can meet their needs, link them to a demo, discount or free trial.
But remember, they're upset. Use gentle language and don't force a reply from them.
3. Learn Your Audience's Language
Ask a copywriter.
Effectively marketing a product through content such as ads and landing pages involves speaking the audience's language. This is largely because it shows you understand their common train of thought. As a result, you can better communicate with them.
As you study posts that use your tracked keywords, you may notice that members of your market:
Phrase concepts in a specific way

Use common secondary keywords

Write simple, complex or somewhere-in-between sentences
Without compromising clarity, implement the findings in your content.
Unconvinced it'll make a difference? Run a landing page A/B test using your writing style versus an adjusted style that uses your audience's diction.
Go forward based on the winning conversion rate.
READ: The Marketer's Guide to Writing Click-Worthy Headlines
4. Identify Influencers
As brands turn to popular online personalities to post about their products, social listening is becoming a viable way to identify influencers.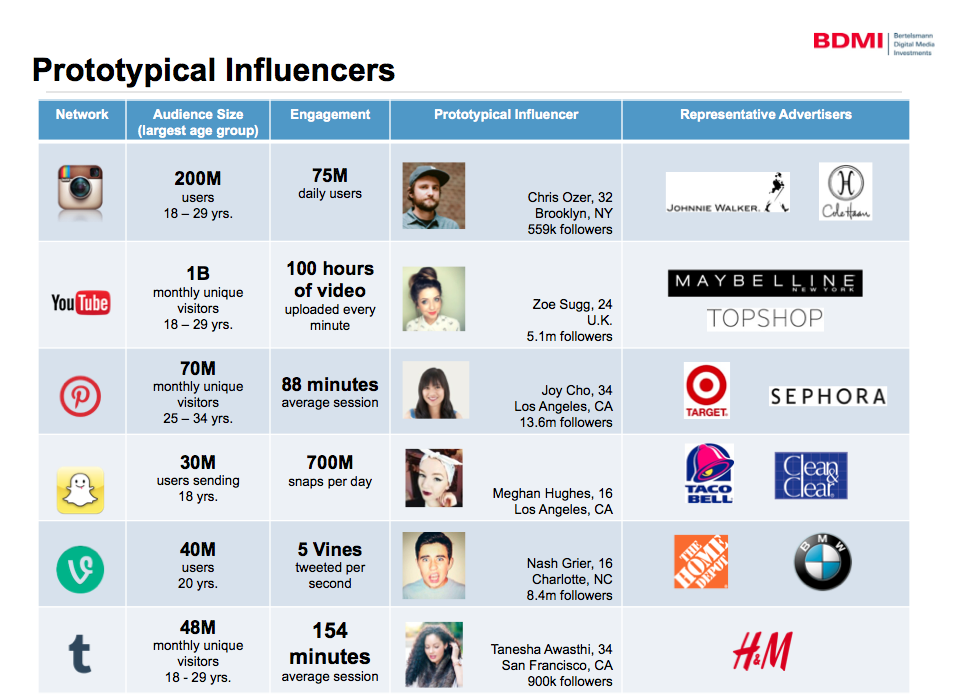 To find social media thought leaders in your niche, track the URLs and titles of:
Popular blog posts

Authoritative case studies

Content from industry-leading blogs and publications
You then need to determine who's earning the highest engagement rate when sharing this material.
First, look for users getting high amounts of likes, shares and comments. Second, use this simple formula:
Number of Likes, Shares and Comments /
The User's Number of Followers
After you identify influencers, reach out to them by pitching your campaign idea. Explain how they'll benefit and then ask for their participation.
5. Find Feedback
Tracking your brand and product names can uncover customer feedback across niche and popular social platforms.
Combined with positive and negative terms, such as "does" and "doesn't," you can locate reviews, complaints and endorsements.
As customers post positive comments, ask to use them as testimonials on your website. At your discretion, respond to negative comments by apologizing or explaining you've fixed issues that concerned them.
6. Start Conversations with Users Who Don't Tag You
If you only pay attention to your direct mentions on platforms such as Twitter and Instagram, you can miss chances to connect with prospects and nurture leads.
As well as not tagging you, it's common for users to:
Misspell your name when trying to tag you

Talk about your products or services without mentioning your business

Misspell those products and services, too
The solution is to monitor the names of your business, products and services, along with their common incorrect spellings.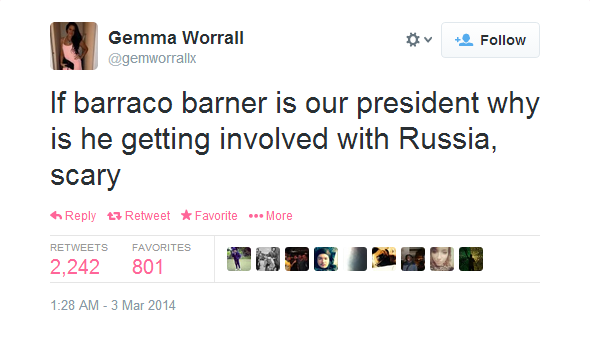 For the latter, type the names into your phone. Note any autocorrects and create social listening trackers with your tool of choice. You can also think up misspellings on your own.
7. Keep Tabs on Industry News and Developing Trends
Monitoring the social web for news and trends can provide topics to post and blog about, keeping your content marketing strategy fresh.
To stay on top of what's relevant, track keywords and usernames for big players and authoritative publications in your sector.

Along with these keywords, monitor standard news terms such as:
Breaking

Developing

Trending
Depending on your social listening software, you can do this by typing a news term and publication name into the search function:
"breaking" AND "Wall Street Journal"
As you collect data about news and trends, your business can demonstrate expertise by creating and promoting articles that explain a story's background issues.
READ: How to Build, Run and Grow a Successful Company Blog [Douglas Karr Interview]
8. Track and Measure the Results of Social Campaigns
This may seem like a moot point to some, but many marketers don't track social media campaigns run by rivals, role models or even their own brands.
Since many social listening tools have analytics suites, you can collect data surrounding hashtag campaigns on Twitter, Instagram and other platforms.
Beyond tracking performance, this data is useful for:
Setting goals for future campaigns

Analyzing which demographics within your target audience were most active, tailoring upcoming ads and content toward them
9. Discover New Audience Spaces
A multi-channel social listening strategy can reveal audience activity on platforms you didn't know about.
You may uncover conversations surrounding trends, competitors and even your business by searching through different forums, communities and social sites.
For example, people thinking about cosmetic surgery may not take to Twitter to express their concerns. Instead, niche forums are more common: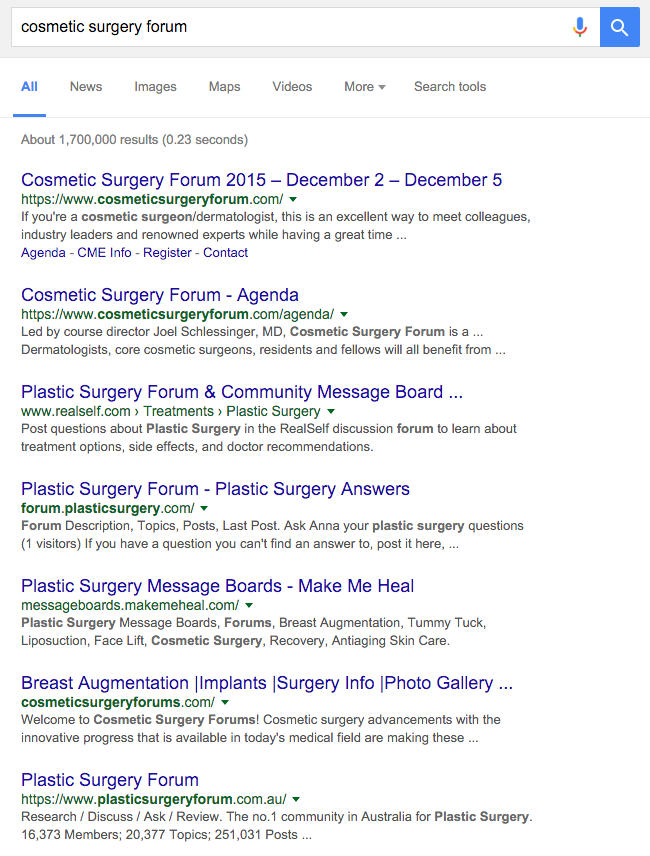 As you discover platforms that audience members frequent, read their posts to gain more insights about their needs, desires and pain-points.
READ: 10 Mistakes that Keep Your Key Social Metrics from Growing (the second mistake is ignoring platforms)
10. Answer Indirect Questions
Answering questions isn't always a way to overtly promote your business. Rather, it introduces you to prospects and helps build rapport.
You'll inevitably stumble upon queries as you track brand and industry keywords.
For example, if you make task managers, you'll likely find questions about prioritization and project management. You can respond by giving an answer or link to a relevant blog post.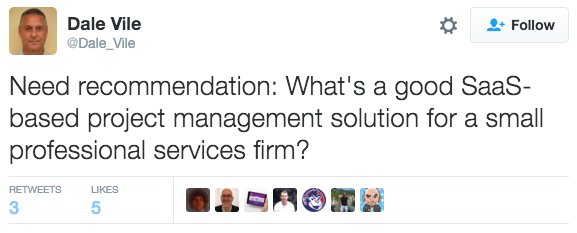 It's less common for people to ask for task manager recommendations. But when that time comes, feel free to make the case for your product.
11. Help Your Human Resources Team
Many recruiters scan people's social profiles before making a hiring decision, but social listening can also help find job opening candidates.
This is the most literal way to use social listening for business growth.
To search the social web for candidates, track terms related to:
Position title

Job description

Work location

Industry (to further narrow down your results)
So, to find people looking for a growth job with a Toronto tech company, I could plug the following text into my social listening tool's search bar:
"business development" AND "Toronto"  AND "tech"
This tactic has limitations. Unless your software scans profiles, it will flag users solely through the content they post.
But it's certainly common for people to talk about job searches on social media.
READ: Why Social Media Listening Needs to Be Integrated Across Departments
12. Monitor Competitor Content
Monitoring how a competitor's content performs on social media can help you develop blog ideas and tactics.
Since you likely share an audience with opposing businesses, content that works well for them can work well for you.
Start by tracking a content piece's URL and title. Depending on your tool, this should generate engagement data – how many times it's been shared and by whom. You may also see opinions and conversations about the piece.
Use these insights by:
Seeing which issues and pain points resonate with your audience

Modeling posts, studies and infographics off popular content

Reaching out to users when sharing your similar material you've made
13. Create Customer and Prospect Personas
Analyzing the profiles of users who post with your monitored terms is a way to build buyer personas – representations of customer groups to help you understand your target markets.
First, make a spreadsheet and fill it with the profile URLs of people who use your brand-specific keywords and hashtags. Second, once you're comfortable with the size your list, look at each profile for information about:
Age

Gender

Position

Industry

Business size and scope

Third, sort the profiles into groups based on this data. You may be surprised to learn which kinds of people make up your social audience.
Understanding who you're communicating with should boost clicks and engagements as you craft messages and campaigns.
14. Research and Develop
You can think up ideas worth investigating by sifting through social listening reports, such as:
Creating new services or products

Launching events

or campaigns your audience would likely enjoy

Altering brand positioning based on what consumers say about your and the competition
Depending on your organization's structure, putting these ideas into action could involve collaborating with a different department or the team member beside you.
Regardless, uncovering them starts by tracking broad industry terms.
For example, if you're a marketer for an analytics brand, you might monitor "metrics" and "social data." You'll eventually see someone express a need or desire. Reach out if you can already solve their pain point.
If not, consider taking the necessary steps to do so.
15. Detect and Mitigate Issues Before they Escalate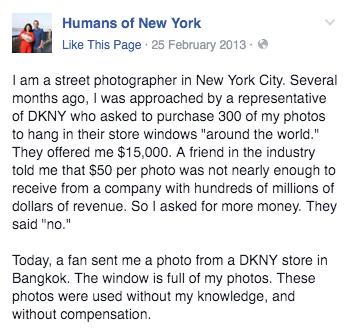 Monitoring brand and industry keywords can inform you when concerns and problems develop, helping you quickly react.
Let's say you're in the software business. One day, you notice someone tweeting about a significant error.
You would immediately try to replicate that error, and:
If you can replicate it, try to fix it. Then, reach out to the user to explain it's on the mend.

If you can't replicate it, show your concern. Tweet with the user and ask for more information.
What's the value of a speedy reaction?
Consumers expect you to swiftly address problems in the age of social media. To see why, read about Domino's Pizza employees filming themselves ruining ingredients.
A slow, or non-existent, reaction can push customers away and damage your reputation.
Bonus Content: 3 Social Listening Tools to Help Grow Your Business
1. Keyhole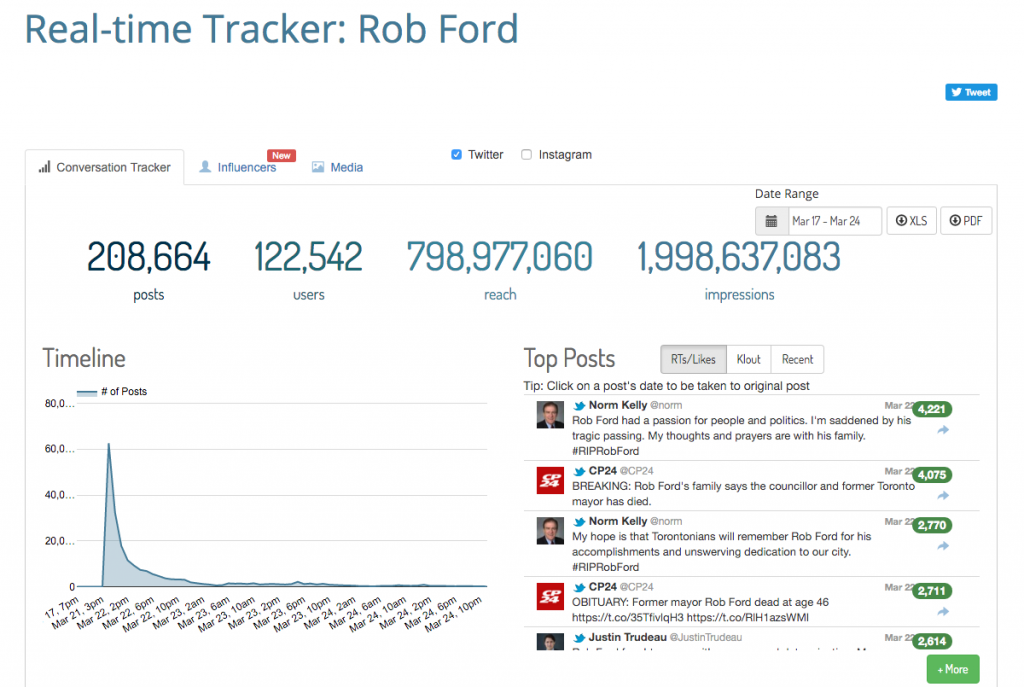 Keyhole monitors real-time and historical data around URLs, hashtags, keywords and usernames on Twitter and Instagram.
By inputting up to five terms in this social listening tool's search function, it will generate and track metrics such as:
The number of posts and people using your terms

User demographic information, including gender and location

Top posts, based on engagement data such as shares and replies

Influence data, such as which users are drawing the most attention to your tracked terms
In a shareable and printable dashboard, it displays this data in tables, timelines, pie charts and bar graphs.
Price: Starts at $49 USD; Advanced plans vary
READ: Forbes Uses Keyhole to Track and Rank SXSW Hashtags
2. Talkwalker
Talkwalker tracks real-time and historical data surrounding keywords, taking data from almost all major social platforms. It also monitors blogs, forums and online news websites for keyword mentions.
For Twitter and Facebook, it provides analytics such as:
Engagement rate

Activity levels, including the times when users post with a given keyword

Share of voice, which is a calculation of how much a user or brand is contributing to online conversations about your keyword
You can use Talkwalker as a traditional media monitoring tool, too. It tracks keywords on global TV, radio and newswires.
Price: Free – $3,000 USD per month
3. Social Mention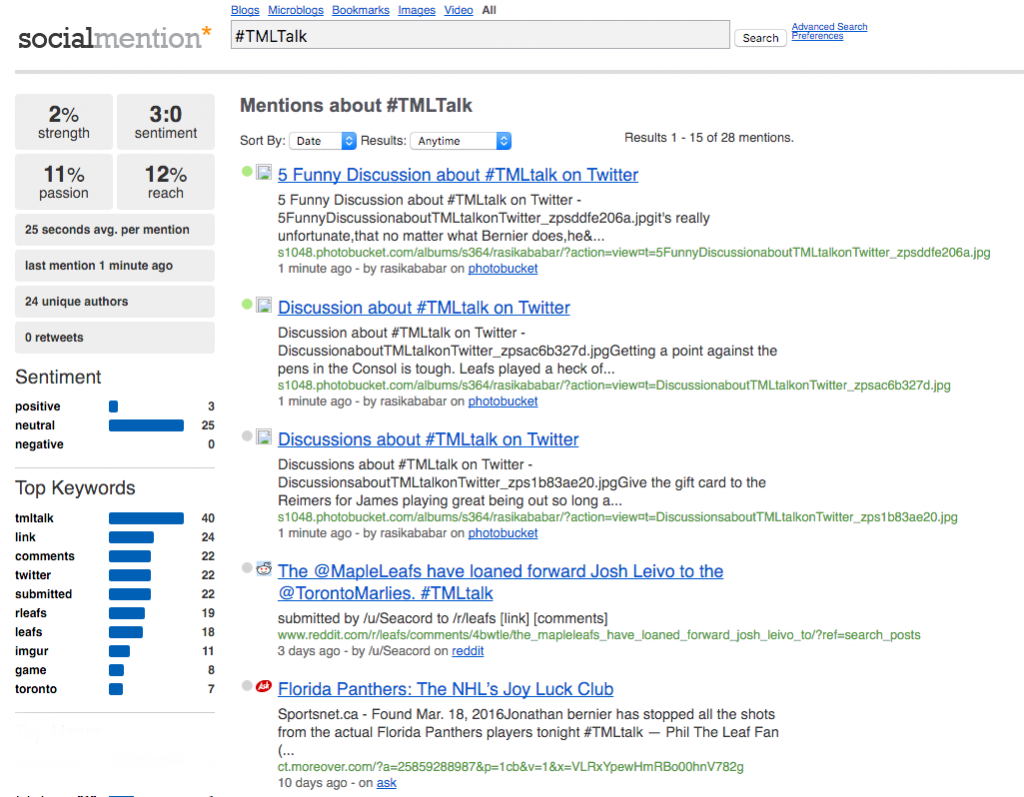 Think of Social Mention as a search engine with a complementary social media analytics suite.
Typing in a keyphrase will generate long and detailed results pages. They're each filled with user-generated content up to a month old from more than 100 platforms.
They also show metrics such as:
Sentiment, which is the ratio of positive to negative content

The odds of a user posting more than once with your search term

The most common phrases and hashtags used with your search term
Unlike the other tools on this list, Social Mention neither archives data nor continuously monitors your search terms. Whenever you need an update, you'll have to start a new search.
Price: Free
Parting Thoughts about Growing Your Business through Social Listening
With the right tool, social listening can contribute to your business's growth in at least 15 different ways.
Depending on your brand's nature and social scope, some benefits may emerge as more tangible than others.
But no matter how you approach social media monitoring, one benefit will likely stay consistent: You should gain more information about your audience, informing your online marketing tactics.
---
[testimonial_rotator id="3263″]
Keyhole is a real-time conversation tracker that provides keyword and hashtag analytics for Twitter and Instagram. Get started for free and search your brand below: