Instagram has become a key platform for marketers as 70% of IG users discover new products on the platform. And Instagram analytics helps you track your Instagram metrics & grow engagement.
How? And which tool should you choose?
There are many great social media analytics tools out there, which means that finding the right one for your needs can get tricky.
To make things easier for you, this list will help in comparing the tools. We narrowed down our search to the top 10+ Instagram analytics tools, including features and pricing.
Let's dive into what tools can help you elevate your brand on Instagram.
Top 14 Instagram Analytics Tools
As promised, here is our list of the Instagram Analytics tools that every social media marketer must have on their radar. Let us know what you think in the comments below.
1. Keyhole
Keyhole helps you track relevant accounts and generates a visually rich report that shows you how to optimize your Instagram marketing for better results.
For instance, you can see when your users are most active to improve your efforts for increased engagement.
Neil Patel describes the tool this way: "Keyhole does a lot of things others can't. And as a bonus, it's extremely user-friendly." There are other great features it possesses as well.
For one, monitoring sentiments around your brand to oversee your overall brand health, as well as track web mentions.
Keyhole will also identify the influencers sharing Instagram posts with certain keywords or hashtags. This way, you can spot out the best influencers for your brand and see their engagement rates, reach, etc.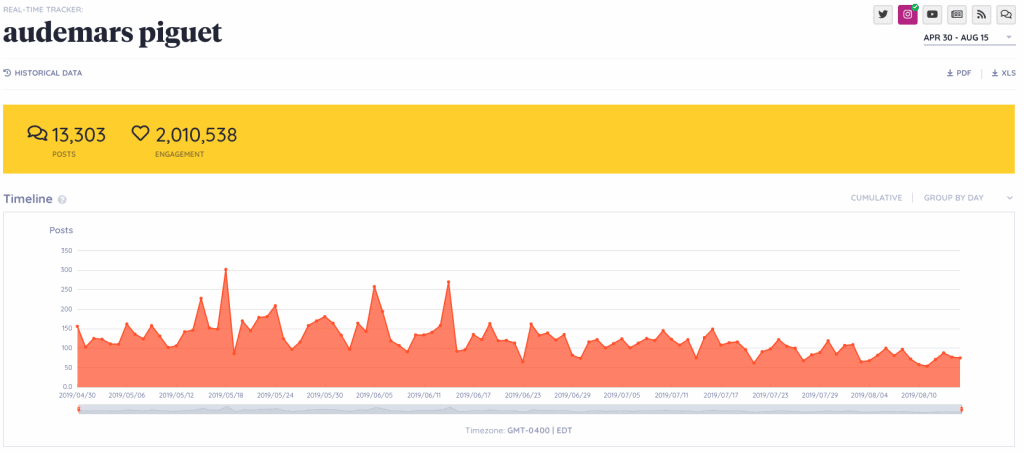 Price: Starts at $79 per month
2. SocialFox
SocialFox will simplify Instagram followers analytics for you.
This tool shows real-time Instagram analytics, allowing you to reflect on marketing results instantly with actionable insights.
It provides a visual representation of your competitive analysis. And overall, it is a great tool to dive deeper into audience insights.
Price: $39 per month
3. Brandwatch
Brandwatch provides you with data regarding conversations about your brand, competitors, and industry.
This tool searches the entire internet for reviews, comments, and articles about your business. Particularly on Instagram, you can gauge how you stack up against your competitors in terms of the volume of mentions you're getting compared to theirs.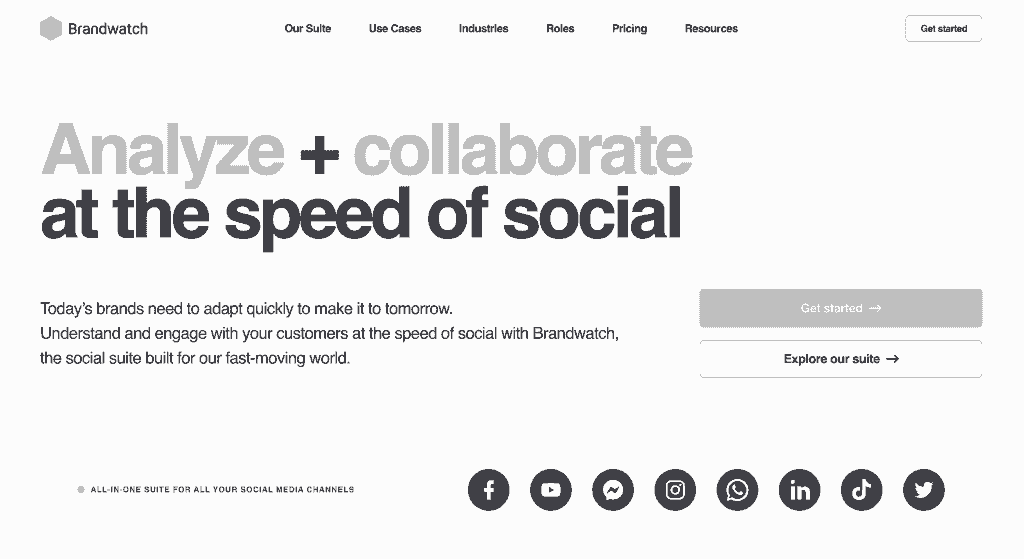 Brandwatch allows you to receive email alerts about critical Instagram conversations. So, you can quickly spring into action when needed.
Price: Starts from $108 per month
4. Hootsuite
Besides helping you publish Instagram content directly, Hootsuite also lets you see critical analytics about your audience on Instagram.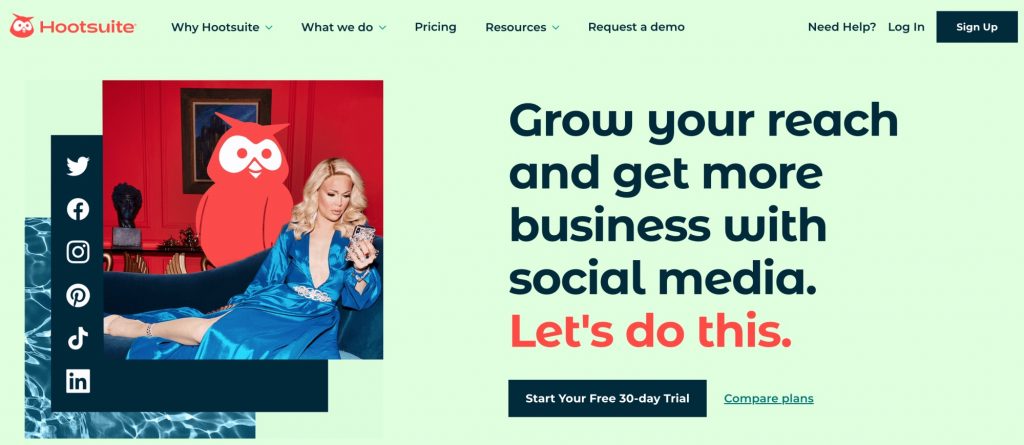 Like similar Instagram analytics tools, Hootsuite helps you keep track of your customers, competitors and brand performance. Also, it provides visual reports of what's working for your business and what's not.
Price: $49 – $799 per month
5. Iconosquare
This tool shows you your community growth on Instagram over specific time periods — how far you've grown from period A to period B.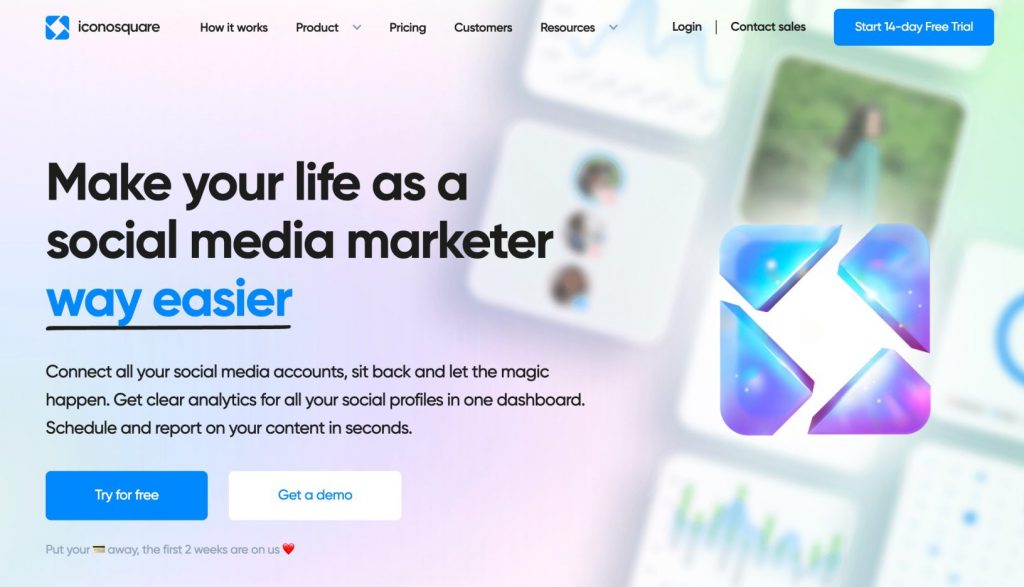 Iconosquare shows you where your Instagram users come from and what languages they use. Pretty much like most of the other Instagram analytics tools, it tells you what works and what doesn't for your Instagram audience.
A unique and helpful feature that Iconosquare offers allows you to compare influencers based on follower and engagement metrics.
Price: $49 – $79 per month
6. Sociality.io
Sociality.io will simplify Instagram competitor analysis for you.
The tools simply let you identify competitors, analyze competitors' social media marketing strategies and tactics, track competitors' social media performance metrics, and stay up-to-date with the latest trends and developments in your industry.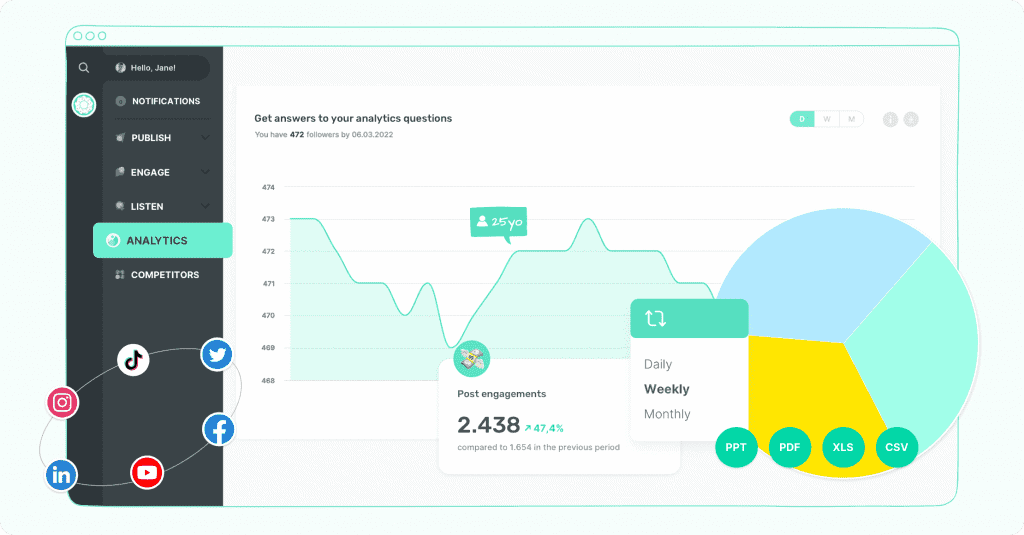 You can automate social media competitor reporting while gaining deep insights into your competitor's performance with this tool too.
Price: Starts from $99/month with a 14-day free trial
7. Minter.io
As shown in the image below, Minter.io provides you with metrics like most of the other Instagram analytics tools mentioned in this list offer.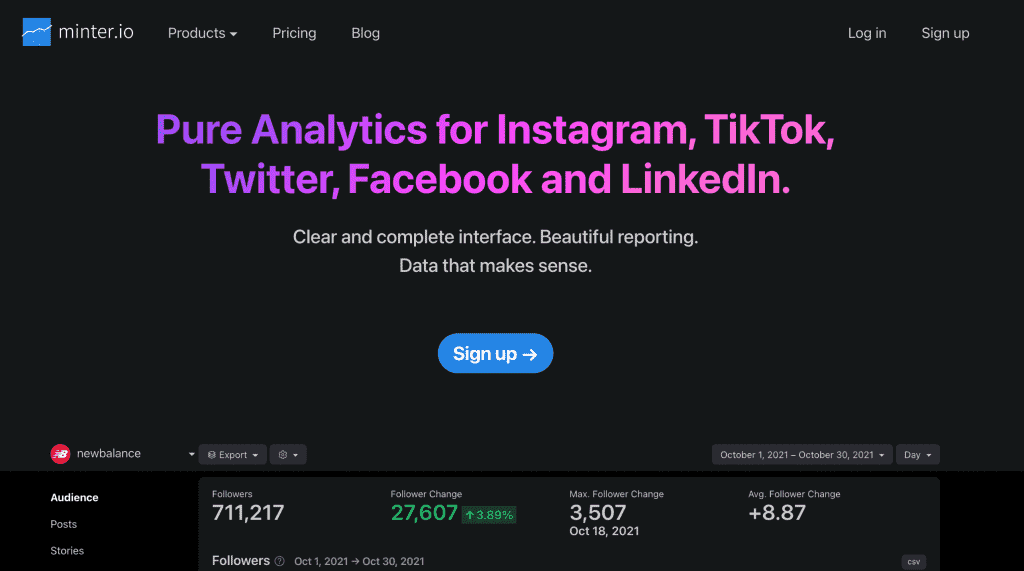 The tool gives you a bird's-eye view of how your hashtags and keywords are faring on Instagram. This includes the best-performing content types, the most engaging photo filters, and even the best times to post.
Minter.io tracks how much Instagram traffic is sent to your website and the engagement levels your stories get. Moreover, the platform allows you to export your data in a visually appealing format to keep stakeholders informed about your Instagram marketing performance.
Price: $99 – $399 per year per profile
8. Quintly
Quintly offers you an Instagram analytics feature that helps you measure the follower growth of your account and that of your competitors. This can tell you how many unique consumers are finding your brand on the platform, compared to your competitors.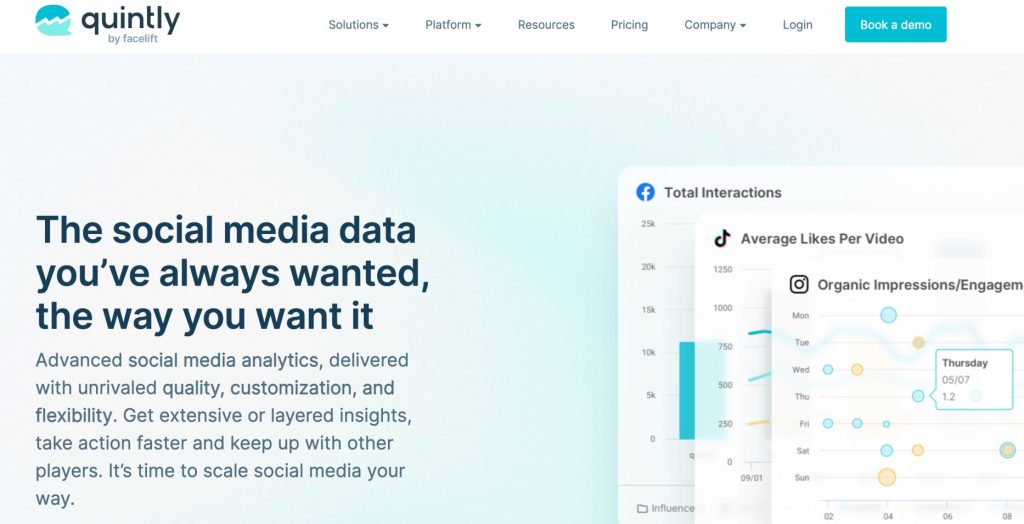 The software also comes with an Instagram content analysis feature, where you can see which content types perform best so you can always replicate success.
Price: $449 per month
9. Rival IQ
With Rival IQ, you can run your Instagram competitive analysis in minutes.
You'll be able to see the speed at which your competitors are gaining followers, how often they post, what their engagement rates look like, and their most engaging Instagram content.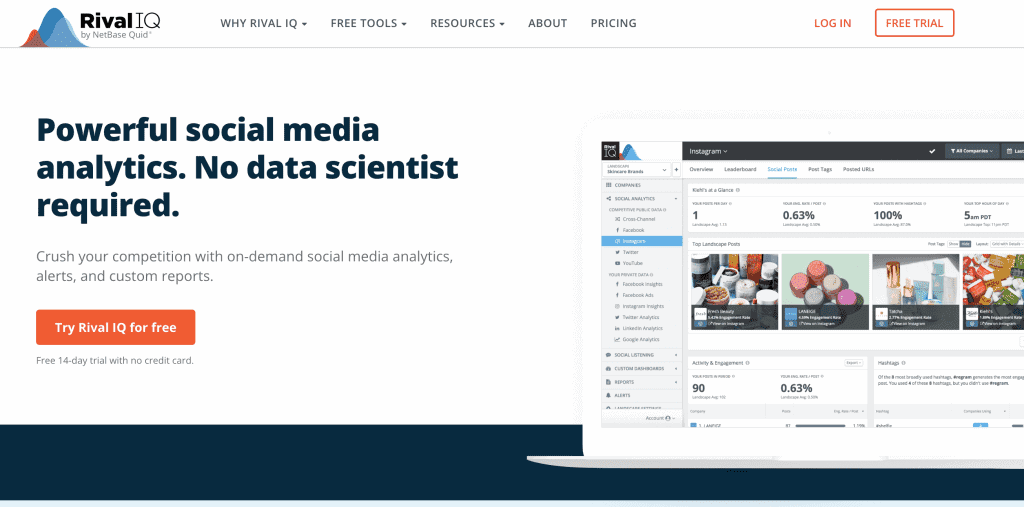 Additionally, RivalIQ alerts you when a main competitor starts spending ad money on a post. This feature tells you what content performs great for your fellow industry players.
Price: $239 – $519 per month
10. Emplifi
Emplifi helps you monitor and listen to conversations and topics that your audience cares about. This lets you know which content to create and how best to engage your audience to spike the right actions from them.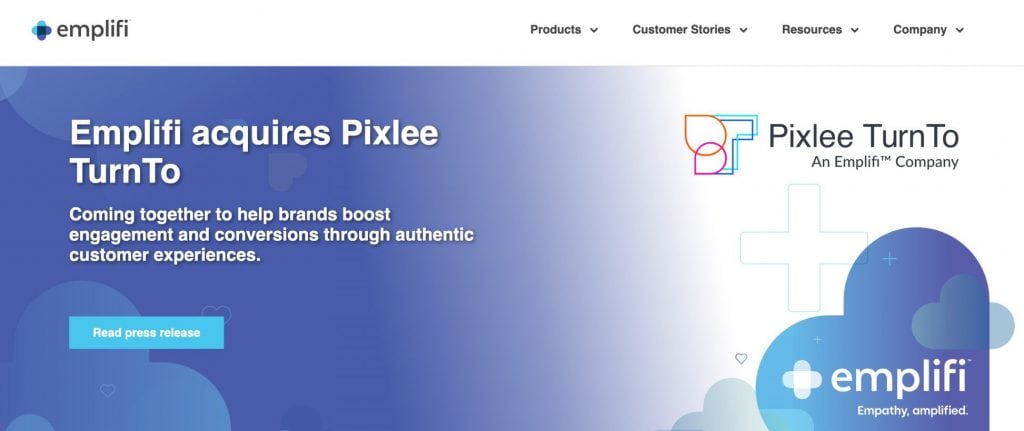 Like many other Instagram analytics tools mentioned here, this tool helps you identify sentiments around the posts on your searched keywords, hashtags, or accounts. Also, you'll be able to categorize posts by sentiments. So, you will always understand where to look and how to respond.
Price: Custom
11. Sprout Social
Sprout Social is an Instagram analytics tool that gives you quality insights about your market and audience.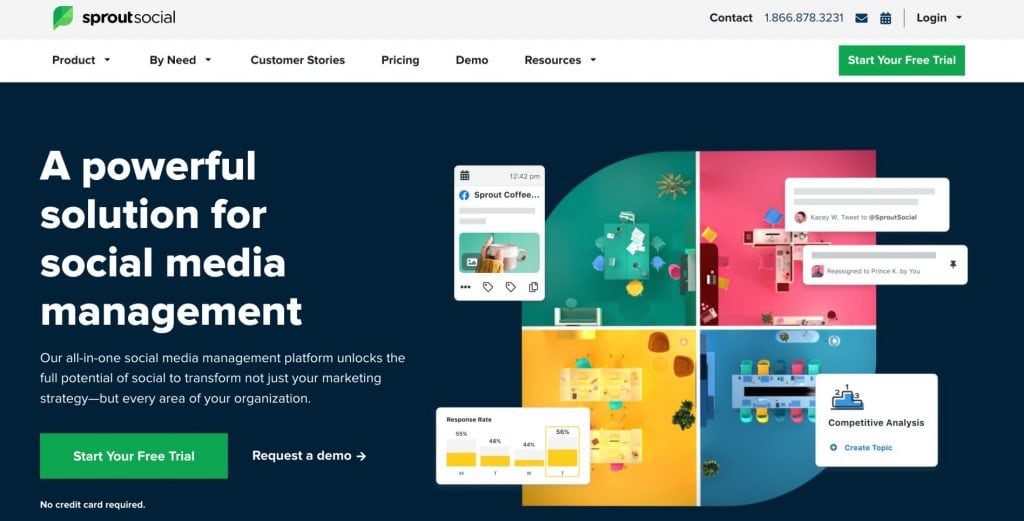 This tool lets you compare follower and engagement stats between brands on Instagram. It also gives you unlimited reports and data about specific posts, hashtags, keywords, audiences, and competitors.
All l this information will help you create and execute Instagram marketing strategies that really move the needle for your business.
Price: $249 – $499 per month
12. Squarelovin
Squarelovin is another great Instagram followers analytics tool and visual content software.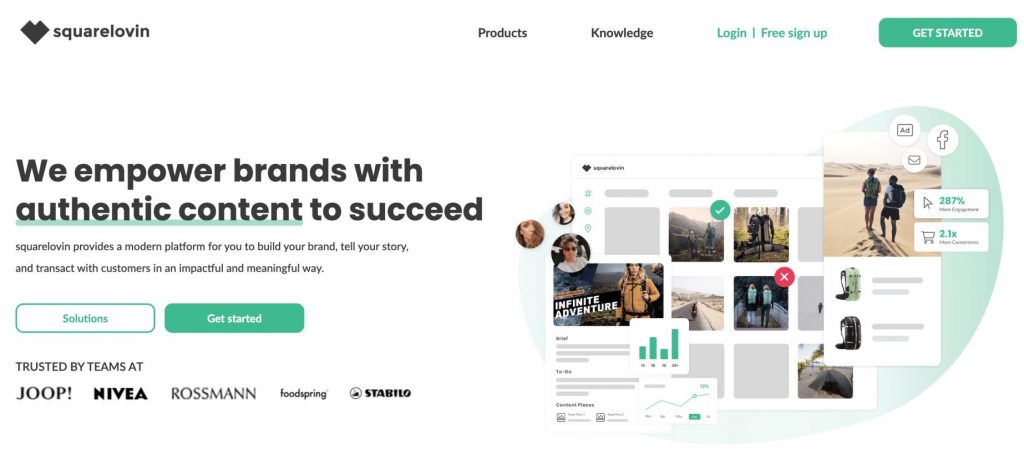 The tool lets you track and compare engagement rates, follower numbers, and content performance. Also, you can see the dates and times when your users respond the most with likes and/or comments.
Price: Custom
13. Synthesio
This tool provides you with social listening and audience insights.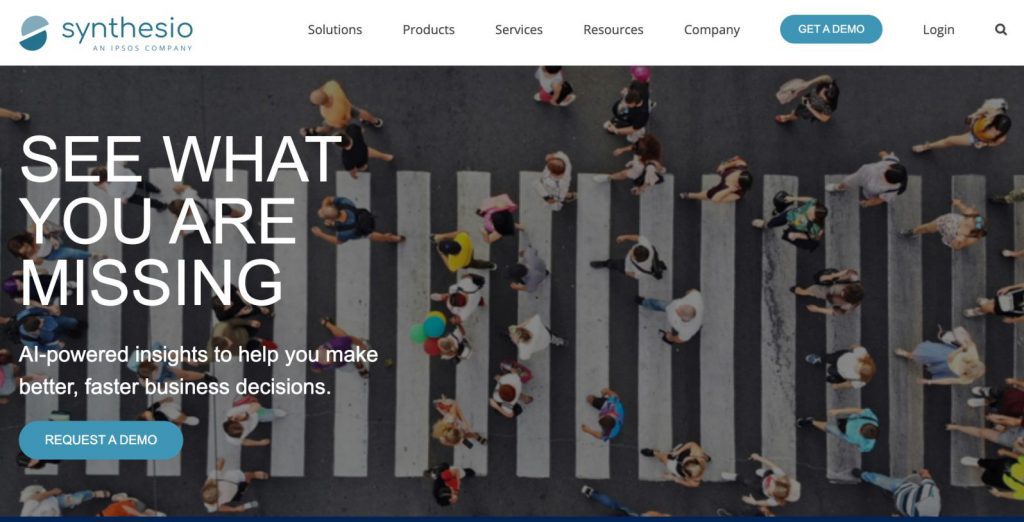 Synthesio has robust metadata about the content, author, and tone of mentions in its social listening platform, which can easily be filtered. This means that it provides an intelligent platform that analyzes conversations and figures out the sentiments around them.
On top of that, the tool supports 50+ languages and allows you to perform thorough competitive analysis research.
Price: Starts at $1200 per month
14. Unmetric
Much like all the Instagram analytics tools featured in this piece, Unmetric provides you with critical data about your Instagram market.
Also, it shows you which content performs best in your space and discovers branded content almost as soon as it hit Instagram.
In addition, Unmetric helps you benchmark all your data against that of your competitors so you can measure your efforts on Instagram.
Price: Starts at $1000 per month
Final Verdict on Instagram Analytics Tools
Finally, it's important that you pick the tool that not only suits your wallet but also tracks the metrics you need. So, try the tools out before deciding to pay for any of them and make a well-informed decision.
Moreover, when you try them, consider the following:
Which metrics are most important in your

Instagram marketing strategy

?
What do you need to report to your team, client, management, or stakeholders?
Does the ROI of the tool make sense?
Best of luck in your search. As always, if you need an intuitive and comprehensive suite of social media analytics to step up your social media marketing and crush your goals. We are here to help.
---
Keyhole is a Social Media Listening & Online Monitoring Solution that helps marketers unlock data-driven business insights. We give you convenient analytics to feel confident and competent in your marketing decisions. Start your free trial and get the metrics you need.
Frequently Asked Questions
What are the best tools for Instagram analytics?
Some of the best tools for Instagram analytics are:
1. Keyhole
2. Brandwatch
3. Socialfox
4. Hootsuite
5. Iconosquare
6. Unmetric
7. Sprout Social
8. Synthesio
9. RivalIQ
10. Minter
Are there any analytics tools available for Instagram?
Yes, Instagram Insights is native analytics for Instagram. It is an excellent choice for individuals. But for businesses managing multiple accounts, opting for paid Instagram analytics tools is better.
Is analytics for Instagram free?
Yes, Instagram users with business accounts can access analytics for free. The Insights tool on Instagram can list impressions, reach, popular posts, engagement patterns, and more.