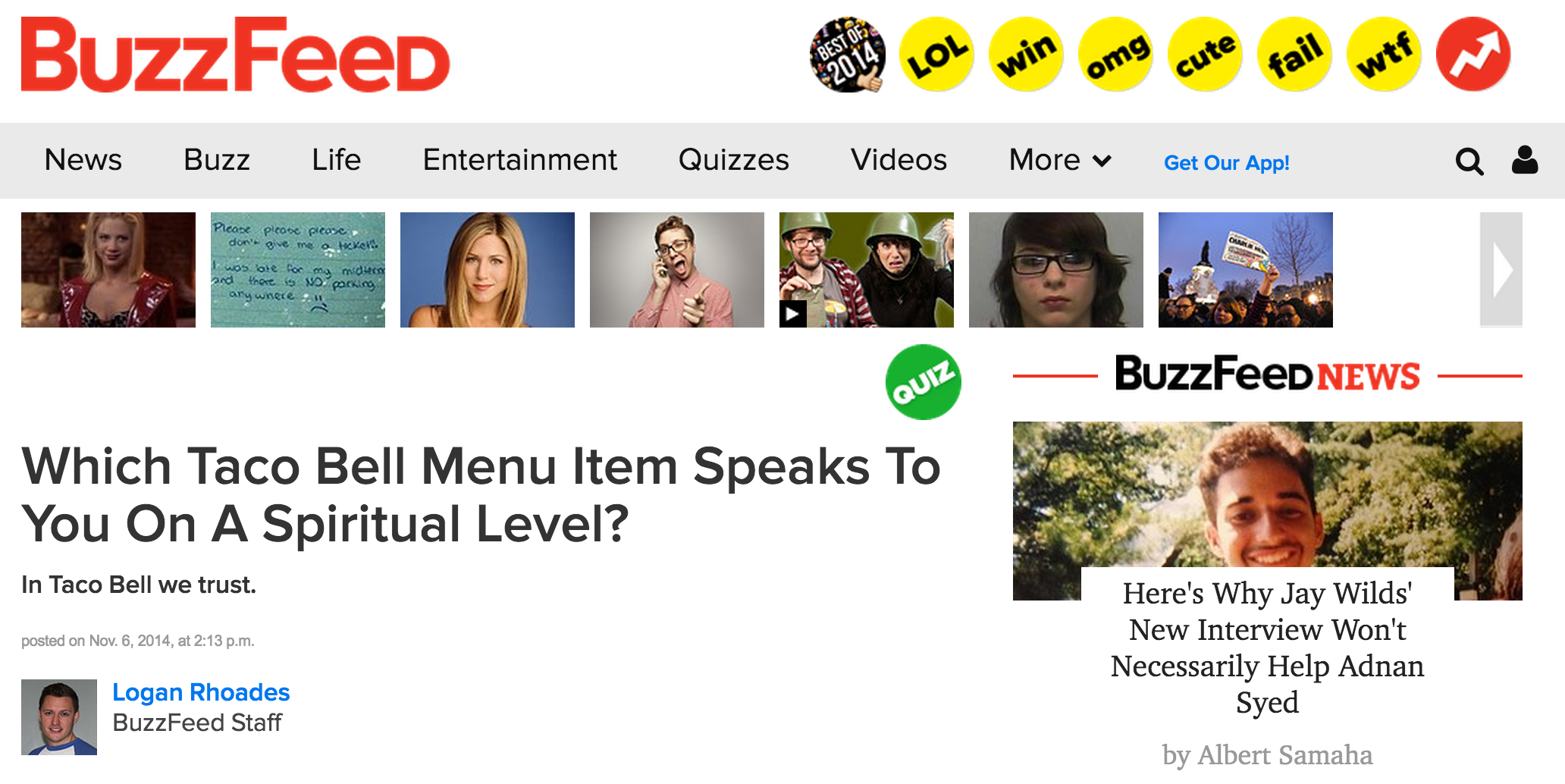 Ben Smith from BuzzFeed recently wrote a post titled, "Why BuzzFeed Doesn't Do Clickbait" and it generated the responses one would expect. Just take a look at the comments on that post.
After all, BuzzFeed is the poster child for clickbait! Well, not according to Ben's definition you see…
We're not clickbait. We're sharebait!