Although many social media platforms have come and gone, Instagram has remained strong for over a decade. This platform has evolved and adapted to keep up with current social media trends from some of the other largest platforms.
Two of the most notable features that Instagram offers are Reels and Stories. Both of these were inspired by other social media apps and have allowed brands to create more well-rounded experiences for their followers.
In this article, we'll compare Instagram Reels and Stories to determine which is better for capturing attention and driving engagement. We'll briefly review each of these features before we discuss which is better for engaging users. From there, we'll discuss some best practices for creating engaging Instagram content.
What are Instagram Stories?
Although Instagram Stories and Reels are both short-form video content, there are a few key differences between Instagram Stories and Instagram Reels.
Stories are a feature on Instagram that allows users to publish mixed media content for a 24-hour viewing period. They appear when someone clicks on your profile picture.
People can react or reply to your Story as a direct message. They can also "like" and can share stories with other people via direct message, as well. All of this engagement is private, so other people can't see the responses, reactions, and "likes" on your stories.
Users can upload images, videos, or Boomerangs (which are Gifs created on Instagram) to stories. Plus, stories can be customized with a variety of elements, including several that are interactive. Some of these elements include:
Stickers (graphics, Gifs, photos, time, location, temperature, etc.)
Polls
Question boxes
Links
Countdowns
Music
Donations
Each of these tools is designed to make your story interactive and visually appealing.
It's worth noting that Instagram stories can be added to "Highlights." These story-style content folders allow viewers to access ‌‌content after the 24-hour viewing period has expired.
Instagram also has "Close Friends" settings which allow users to make certain Stories available to a limited audience of pre-selected individuals.
What are Instagram Reels?
An Instagram Reel is a short-form, 9:16-style video that mimics TikTok. Most Reels are done in a particular fashion that follows viral trends, ranging from silly dances and skits to storytelling with viral sound bites. Or you can show behind-the-scenes content.
Users can make comments, share, and like Reels. Publishers also have the option to allow remixes on Reels, which gives viewers the option to add their own spin on a Reel. All of these interactions are public-facing, so other users can see who likes and comments on your Reels.
Instagram Reels can also be customized with some elements, such as original audio, sound effects, text, and filters. In fact, users can access a music library to add popular songs to Rees.
It's possible to add most of the same interactive elements as Stories, but these tools aren't used as often.
Reels have a caption setting, like other posts, that you'd make on your Instagram profile. You can use text, mention other users, and add hashtags within the caption.
Instagram Reels vs. Stories: which is more engaging?
Reels and Stories each have their own strengths when it comes to capturing attention and engaging viewers. Generally, Reels are great for increasing reach (read: a wider audience), whereas Stories are great for more personal interactions with a warm audience. Let's dissect this.
User interaction
While the public-facing engagement tools on Reels create space for community interaction, the interactions contained in the direct messages on Stories provide an opportunity for one-on-one interactions with individuals in your community.
Both of these types of interactions are valuable, so it's up to you to decide which to lean into for your specific marketing efforts.
Actionability
It's also worth noting that you can't add hyperlinks to the caption of Reels, but you can add links to your Instagram Story. If there is a specific action you'd like users to take, Stories are great for removing hurdles between the user and the action.
You can call a user to action in Reels, but they'll have to head to your profile to click the link in your bio or manually type a URL in their browser.
Time sensitivity
Both Reels and Stories are great for content where timeliness is key. Since Reels, for example, are distributed not just to followers but with a more viral-friendly algorithm, it's important to stay on trend. And choosing the best time to post on Instagram and Youtube respectively, as a study shows posting at right time can significantly boost your user engagement. Use sounds and styles that you see others going viral with, and put your own spin on it.
It's worth noting that the Instagram algorithm can randomly show users Reels days or weeks after they've been created. Reels published on Instagram can pop up in the Reels feed on Facebook, after the fact, as well.
Best practices for creating engaging Reels and Stories
Now that you're more familiar with the strengths of both Instagram Reels and Stories, let's take a look at a few best practices for creating engaging content on this platform.
1. Be strategic
When it comes to creating content for Instagram on both Reels and Stories, it's important to be strategic. Before you create content, think about what you're trying to achieve and how it plays into your brand's broader goals. Social media content management is one of the most important aspects to grow your brand's online presence.

For example, creating an on-trend video with the intention of going viral is great, but make sure you know what you want your target audience to get from it.
2. Keep it on brand
Whether you're making videos for Reels or Stories, it's essential that you keep your videos aligned with your brand. Branded video productions exist to showcase what your business does, how you do it, why you do it, what you believe in, and more. They're created to represent everything behind your brand and what it offers.
Imagine that you sell nail polish, and you have a video of a cute cat that you would like to share. Unless it's a cute cat somehow promoting your products, you better think first before uploading it. Remember, you need to make sure that every video you post makes sense with your brand.
Additionally, ensure that everything you publish is representative of your brand from an aesthetic standpoint as well.
3. Take advantage of interactivity tools
As we mentioned, Instagram offers a few different tools that you can use to engage your audience on both Reels and Stories. Since these tools are much more commonly used on Stories, this is where you should capitalize on them the most.
Polls and multiple-choice stickers are easy engagement grabs since followers can voice their opinions or choose an answer with just a click. Question boxes are great as well because they help spark dialogue with users.
By playing into the platform's native features and working with the algorithm, this engagement helps to push your content to more users.
4. Be resourceful
Video content can be extremely resource intensive, so it's important to know your resources and the time it takes to create content depending on your services or products.
Sometimes, a photo (read: static image) can go a long way for specific industries, like pet insurance. Pumpkin, for example, takes advantage of this, knowing all too well that pictures of pets are always a hit on social media.
Of course, they could expand a little more into video content, but animal photos definitely have their place and do a lot just by themselves.
With that in mind, decide which of your marketing messages could use a boost with video, and allot your resources accordingly.
5. Leverage video creation tools
Another factor that affects engagement on Instagram is the quality and creativity of your video content. Whether you opt for Reels or Stories, you want to ensure your videos are eye-catching and relevant to your niche.
To achieve this, you should leverage video creation tools, like a simple editor or a video presentation maker. These tools range from simple free tools to more complex paid options. Either way, video creation tools can help you easily create and edit videos that stand out from the masses.
6. Pay close attention to Instagram analytics
Your job isn't over after you hit publish. Otherwise, you're throwing content into the void and hoping something sticks.
With Instagram analytics, you can unlock insights into what content truly resonates with your audience. Whether it's a Reel that took off or a Story that generated a flood of direct messages, these metrics guide your next steps.
The goal? Double down on what's driving the most engagement and step away from the content that flops.
While Instagram offers numerous metrics for tracking performance, platforms like Keyhole provide an expanded view. One of Keyhole's standout features is the ability to compare your performance against top players in your field.
This competitive analysis can reveal insights such as:
Which content types are performing best for industry leaders?
What themes or topics are driving engagement in your niche?
How frequently are competitors posting?
Why not learn from the best of the best? Peeking into the strategies of industry front-runners sheds light on how you can better position your content for success.
Keyhole's campaign tracking feature also allows you to track performance in real time. This feature offers two main benefits:
Iterative improvement: With real-time monitoring, you can make adjustments on the fly, tweaking elements of your campaign to improve performance.
Post-campaign analysis: After you wrap up your campaign, a comprehensive overview will shed light on what worked and what didn't. The result? A treasure trove of valuable learnings for future initiatives.
Knowledge is power. When you understand and prioritize your Instagram analytics, it can help take your next campaign to new heights.
Final words
Instagram is a powerful tool for many brands. It's free to use, and it has quite a variety of tools for creating engaging customer experiences for your audience.
Both Reels and Stories are great for engaging your followers on Instagram. It's a good idea to use both to expand your social media reach while making the most of built-in interactivity tools.
And if you need help measuring the success of your posts, sign up for a Keyhole free trial. You get instant access to simple reports that quickly show you what's working and what's not.
So, are you ready to ramp up your engagement on Instagram?
Author Bio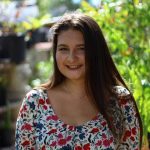 Emily Krings is an SEO content writer and strategist with a knack for storytelling. She specializes in helping B2B businesses create blog content that connects with their audiences.
Related Articles
How To Run An Instagram Audit In 10 Easy Steps
2024's Top 14 Instagram Analytics Tools for Tracking IG Metrics
Frequently Asked Questions
1. Are Instagram Reels permanent?
Instagrams Reels are permanent in the sense that they remain on your feed until you delete them. They aren't limited to a 24-hour lifespan like Stories are. However, you can delete a Reel at any time if you no longer want it on your profile.
2. Do Reels or Stories get more views?
Reels have the potential to get more views than stories. Since Instagram uses a TikTok-like algorithm to distribute Reels, they have the potential to reach both people who do and don'ts follow you. However, the only organic reach of Stories is to your followers.
Yes, it's possible (and common) to share an Instagram Reel on a Story. In fact, you can share Reels from other creators on your story, and other creators can share your Reels to their stories, as well.