As a brand, you undoubtedly want to be relatable to your customers. In today's day and age, however, you must be willing to reach your customers where they are. So if you are wondering where they might possibly be, rest assured they are probably on social media.
It is estimated that 4.89 billion total social media users exist worldwide, while Facebook still stands strong as the largest online social network in the world with roughly 2.96 billion monthly active users. This is why your social media presence is essential to your brand's survival.
Learning how to stand out from the online masses is easier than it may seem. If you learn the best Instagram features and how to improve your hashtag performance, you are well on your way to standing out with a social media presence.
The best thing you can do as a brand to be relatable, however, is to invest in unique social media campaigns that will have your clientele buzzing with excitement and talking with your brand.
In this blog, we will look at 17 unique social media campaign examples to inspire your own.
#1 Spotify's Wrapped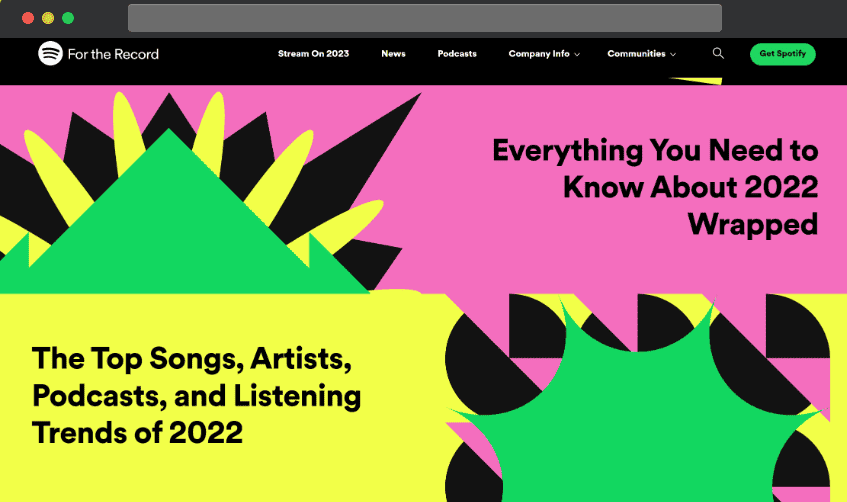 What is it about?
Every year, near the end of the year, Spotify provides users their year in review under the name and hashtag #SpotifyWrapped. Users receive statistics as to what songs they listened to the most and their rating as a top listener, among other stats.
Why did it work?
Everyone loves to talk about themselves and their interests. However, Spotify took its marketing game to the next level by providing users with its year-long statistics and ratings as a listener.
Users love to share if they are one of the top listeners of a band, song, or musical group. Spotify wins because engagement skyrockets on their social media platforms when they manage to get everyone talking about their stats.
#2 McDonalds' Menu Hack
What is it about?
McDonald's tapped into consumer ideas that had been around for a while: menu hacks. The brand encouraged consumers to try some of the unique combinations that users have come up with and participate in their menu hack campaign.
Why did it work?
The fact that consumers love new food creations is no secret. McDonald's knew this, so they could boost engagement with their brand by sharing ideas (and creating some of their own) for different ways to mix and match their menu items. The company did not need to develop a new food or beverage item. It simply used creativity with the item they already had to garner more attention.
#3 Dove's Real Beauty
What is it about?
After several market studies, Dove realized it could reach female consumers by spreading awareness of true beauty standards. The brand saw that many women are not satisfied with their physical appearance, so they chose to create a campaign that showcases what true beauty looks like: regardless if you do or do not have cellulite, are a lawyer or a cashier, have straight or curly hair, among many other scenarios.
Why did it work?
Dove dared to talk about what many brands were scared to touch: lack of self-confidence in today's age due to increasingly high standards that society has placed. Speaking about this hard subject hit home with many and caused a big buzz on social media with customer responses and opinions.
#4 Apple's Shot on IPhone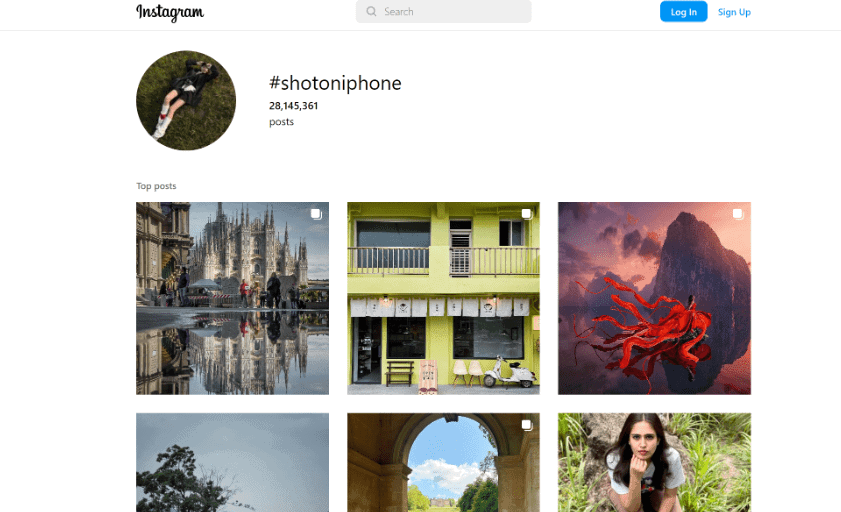 What is it about?
Apple's campaign was ingeniously simple. The brand realized that customers would be the best ones to create the content for this campaign. In an era where sharing photos and adventures has become a norm, the brand jumped on this trend by asking users to share photos shot on their iPhone and use the hashtag #ShotonIphone.
Why did it work?
The campaign was a huge success and the trending hashtag now has over 28 million posts. The photos that Apple clientele submitted were posted on billboards, shared on social media, and trending in every possible avenue the brand could think of. The simple idea of asking customers to share about themselves and their photos and videos ended up creating one of the best campaigns of all time.
#5 Summersalt's EveryBody is a Summersalt Body
What is it about?
Summersalt's campaign focuses on body positivity and inclusivity. The brand offers stylish swimwear that is lowkey tailored to the demands of being a mother. With this in mind, they created a campaign to show that everyone could feel great while wearing a swimsuit.
Why did it work?
Consumes resonated with the message the brand put across. In a time when people were using the spring months to prep their bikini body, the brand launched a body-positive campaign where all bodies are bikini ready, no matter the state, time, or condition.
#6 Duolingo's Calling All Emilys
What is it about?
The series Emily in Paris focuses on a woman living in Paris with notoriously bad French. Duolingo is a language learning app that allows people an easy channel to learn French, Spanish, and a wide variety of other languages. Therefore, the brand created one of the most unique campaigns out there by focusing on a trending series that many had their eyes on. In addition, the brand offered a free month of its premium service to anyone with the name Emily.
Why did it work?
This idea was unique and incredibly creative, so it created a huge buzz around the brand. Customers whose name was Emily and customers who knew someone with the name Emily started tagging people in the social media campaign and talking about it nonstop. By coming up with an out-of-the-box idea and tying it in with a trending series, the brand excelled in its campaign.
#7 Firehouse Sub's Seventh Birthday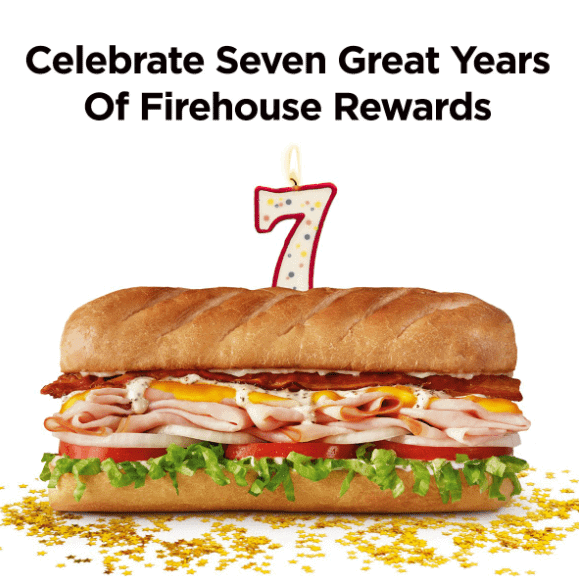 What is it about?
To celebrate the brand's seventh anniversary, it created a seven-day campaign offering exclusive rewards to its members.
Why did it work?
Firehouse sub fans were incredibly receptive to this campaign because it gave them the opportunity for free items and discounts. As a result, the brand was able to create a buzz around its name through the free items and discounts it offered.
#8 Oscar Mayer's Bologna Face Masks
What is it about?
Coming up with new campaigns for bologna is not the easiest feat. Oscar Mayer stood out in this and many other social media campaigns by tapping into some quirky humor. Sheet masks for skin care had recently become a huge hit in the industry, so Oscar Mayer claimed it had created bologna face masks.
Why did it work?
Consumers adored this campaign because it brought back the childhood nostalgia of creating a mask out of bologna when playing with food. In addition, the humor (and slight sarcasm) the brand used had its customers laughing and engaging like crazy on social media platforms.
#9 Buzzfeed's Tasty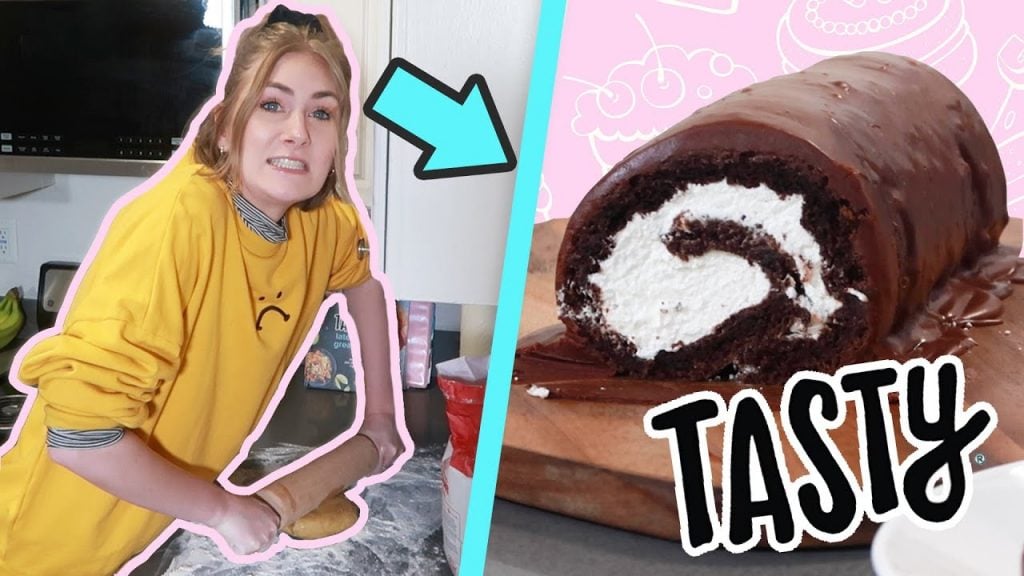 What is it about?
Buzzfeed was searching for a new way to reach customers and spread awareness of its brand and related brands. So, it created a video channel to share short cooking videos with its social media base.
Why did it work?
Buzzfeed reached a new level of engagement without even having to sell anything. By sharing these short videos, many from their audience started engaging and interacting more with the brand on social media platforms.
#10 Planters' The Death of Mr. Peanut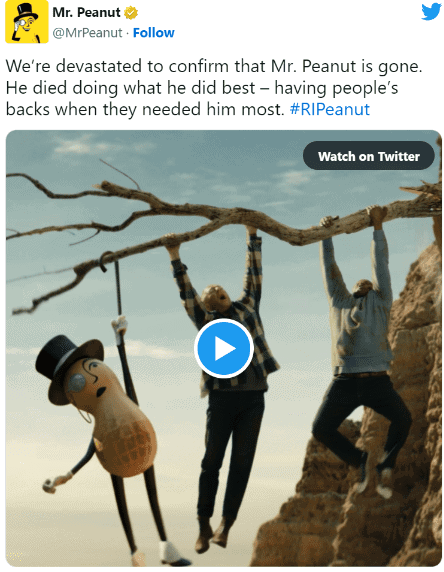 What is it about?
After 104 years of Mr. Peanut serving as the face of Planters' peanut brand, the brand created a campaign where Mr. Peanut sacrificed himself and died to save Wesley Snipes and Matt Walsh.
Why did it work?
The funny campaign worked for a couple of reasons. Firstly, consumers were keenly aware that a fictitious peanut couldn't actually die. Secondly, just the idea that a peanut that had been around for 104 years might die was a huge buzz on social media. As a result, big brands started engaging and sending their regrets to the company for the death of Mr. Peanut, while consumers interacted more and more on social media platforms.
#11 ALS Ice Bucket Challenge
What is it about?
The ALS Association created a challenge to spread awareness of amyotrophic lateral sclerosis disease. Participants would video themselves pouring a bucket filled with water and ice, then challenge friends to participate in the ALS challenge.
Why did it work?
People wanted to participate in the trending hashtag and event of pouring a bucket of ice water on themselves or someone else. As a result, the Association was able to grow its name and spread awareness as people searched for the origin of the challenge.
#12 Popeyes and Chick-Fil-A's Chicken Sandwich Wars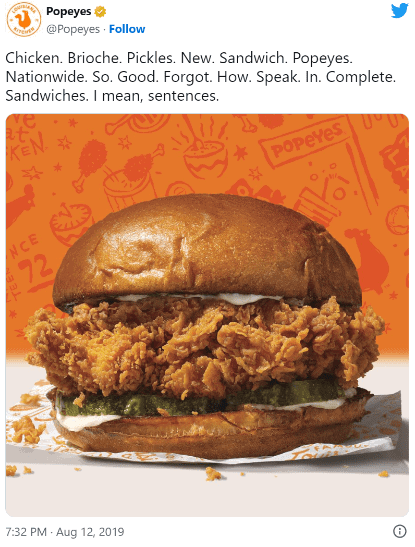 What is it about?
When Popeyes launched its new chicken sandwich, it started a low-key "war" with the popular chicken sandwich brand Chick-Fil-A. The two companies created ads that were a slight jab at each other.
Why did it work?
Customers lost their minds over the two big brands going back and forth over social media platforms. They loved the banter and loved the humor of the two brands as they engaged in this virtual word war.
#13 Getty Museum's Challenge
What is it about?
When museums and so many other places had to temporarily close their doors in 2020 because of the pandemic, the brand decided to create the #GettyMuseumChallenge. It challenged people to recreate iconic renderings with what they had at home.
Why did it work?
As people were stuck at home during the pandemic with nothing to do, they were excited at the opportunity to participate in the challenge and have some fun at home. Yet, the museum was still able to stay relatable and get people engaging with its brand as they took part in the fun.
#14 TOMS' Without Shoes
What is it about?
The popular and eco-friendly shoe brand TOMS created a unique campaign where it would give a pair of shoes to a child in need for each person who posted to Instagram a barefoot picture and used the hashtag #WithoutShoes.
Why did it work?
Consumers jumped at the chance to contribute to this campaign and provide a free pair of shoes for a child in need. The brand's campaign became wildly popular on social media by giving back to the community.
#15 Starbucks' Unicorn Frappuccino
What is it about?
In 2017 when unicorns were all the rage and showing up as themes for parties, in food and beverage items, along with so many other places, Starbucks decided to create some commotion by coming up with an exclusive, unicorn-themed Frappuccino.
Why did it work?
Starbucks was able to quickly piggyback on a trend that was becoming popular. By acting fast and coming up with a drink to match market trends, the brand received a lot of positive feedback from its customer base.
Tip: Consider unique alternatives for having customers see your campaign such as using a QR code generator to create QR codes linking customers directly to your social media platforms.
#16 IHOP to IHOB
What is it about?
IHOP teased its clientele base by promoting a potential name change to IHOB. The brand asked its customer base to speculate what the "B" stood for. Customers went crazy trying to figure out what that meant for the brand, and IHOP created a successful campaign for the launch of serving burgers.
Why did it work?
Customers heavily engaged on social media platforms in this campaign because the brand tapped into their curiosity and got everyone talking about it.
#17 Skittles' #VoteSkittles

What is it about?
Skittles participated in a #BestOfTweets campaign on Twitter. The brand asked users to vote and used creative methods of asking consumers to vote on its brand.
Why did it work?
Consumers went wild over the brand's creativity and were quick to engage in replies and, consequently, voting on the brand. By participating in Twitter's campaign, they were able to reach a whole new level of clientele.
Bonus: Know what's trending with Keyhole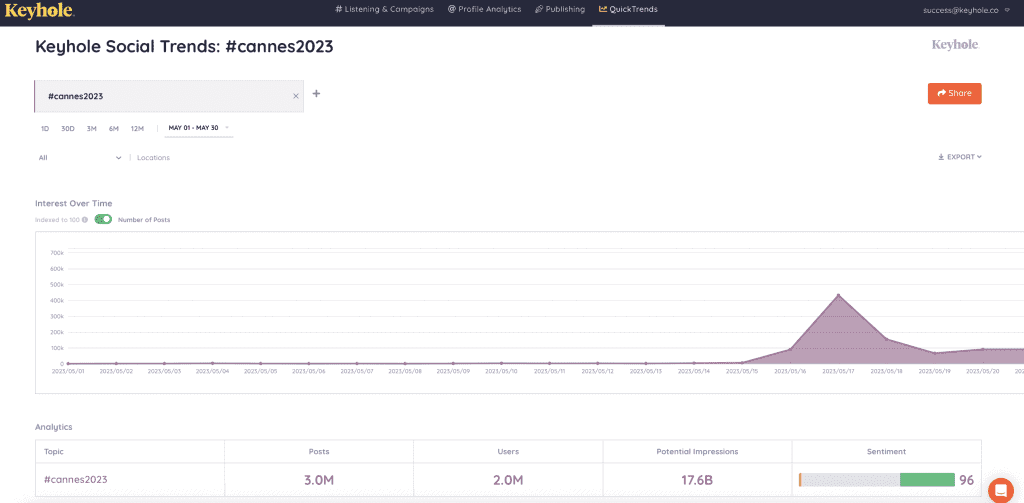 Tired of scouring the net for the perfect challenges? Keyhole's QuickTrends feature is the only tool you need. It lets you to easily discover trending social media campaigns. Here's how you can use it:
Log in to your Keyhole account and navigate to the QuickTrends tab.
Enter a keyword or hashtag related to the campaign you are interested in.
You will see a detailed report on that trend with vital branding metrics. If you scroll down further, you'll also find a list of trending posts and campaigns related to your search term.
Filter the results by date range to further refine your search.
By using Keyhole's Quick Trend feature, you can stay on top of the latest social media campaigns and gain valuable insights into what's working for other brands.
Final words
There are several things you may do to ensure your campaign is a success. Know social media statistics and learn which avenues are the best for your social media campaign. Invest time in creating set social media metrics so you will be able to evaluate how your brand reach is increasing with time.

However, one of the best things you can do to set your campaign up for success is to stay in the loop and know what your customer base is saying. With Keyhole, you can learn what your customers are talking about, who they are, and what they like with social listening and account optimization. Sign up for a free trial today.
Related Articles:

16 Social Listening Strategies To Incorporate Into Business Strategy(+ Recommended Tools)
What Is Social Media Analytics & Why Is It Important?
Frequently Asked Questions
A social media campaign is a coordinated marketing effort that uses social media platforms to achieve a specific business goal, such as increasing brand awareness, driving website traffic, or generating leads. Social media campaigns can take many forms, including contests, giveaways, influencer partnerships, and more.
To make your social media campaign stand out, try to be creative and think outside the box. Consider using user-generated content, interactive experiences, or influencer partnerships to engage your audience and create a memorable experience. It's also important to have a clear goal and message for your campaign, and to use data and analytics to measure its success.
Some common mistakes to avoid when running a social media campaign include not having a clear goal or message, not targeting the right audience, using too much promotional language, and not engaging with your audience. It's also important to be aware of any legal or ethical considerations, such as disclosure requirements for sponsored content or copyright infringement.