While marketing strategies can vary from industry to industry, there's one thing they all have in common – social media marketing is always a good idea. It can be helpful to gather some inspiration for your industry before you start putting together your own campaigns, and fashion social media campaigns are always in vogue.
Do you want your social media campaigns to make a splash in style?
Take inspiration from the fashion industry, which consistently steps up and shows us how it's done. This is why we've rounded up some of the best fashion social media campaigns – to give you a starting point for your own.
Depending on the platform and the objective for your social media marketing, each of these can work well for a variety of different fashion brands and across different industries.
Ready to dig in?
Fashion brand DKNY launched its State of Mind campaign alongside three limited edition hoodies. They announced the fall/winter fashion campaign with a video post on Instagram, teasing that #DKNYSTATEOFMIND was coming.
The campaign echoed promotions off-line, where messages with the same lettering were hidden around New York and London. These were also projected into landmarks, such as the Brooklyn Bridge.
The Instagram posts that followed contained similar black-and-white lettering overtop different photos and videos. This familiarized the audience with the style before publishing photos of the hoodies themselves.
The fashion campaign was done in collaboration with influential individuals across various industries with three things in common: Creative, Passionate, and New York-based or native. All the things that the new hoodies aimed to represent.
These influencers appeared in the DKNY Instagram account wearing a custom-made #DKNYSTATEOFMIND hoodie. Each of them had their very own inspirational phrases printed on them. Here are some examples:
"Everything is cosmic dust. Knowing this helps when things don't go your way." – Marina Ingvarsson, NY-based stylist and model.
"I am constantly working on my dreams and desires because they are important and worth pursuing fearlessly". – Edward Granger, NY-based Artist
Why it was effective?
Overall, the campaign goal was to inspire through the power of speech, which could be measured in both brand awareness and sales of their limited edition hoodies.
The collaboration with micro-influencers from a variety of backgrounds allowed the brand to reach relevant audiences. We tip our hat to their influencer strategy implementation. Finding and collaborating with influencers that could perfectly represent the essence of the brand was done flawlessly.
Also, in the same style as the fashion campaign posts, user-generated content began to take off. Many buyers, posted pictures of themselves wearing the hoodie and embodying the brand image.
The results: Beginning from the first post on September 14th, the hashtag #DSNYStateOfMind gathered 100.7 Million impressions with only 400 posts.
You may or may not have heard of Charli D'Amelio. She is one of the most-followed people on TikTok, with 101.8 million followers. Prada did a collaboration with the TikTok star for Milan Fashion Week.
They invited Charli to the fashion event and provided her with plenty of wardrobe options – all Prada, of course. In exchange, Charli was expected to share videos of the event with her millions of followers.
Charli created 6-7 different videos of herself at the event dancing in her Prada outfits to different popular TikTok sound bytes while tagging Prada.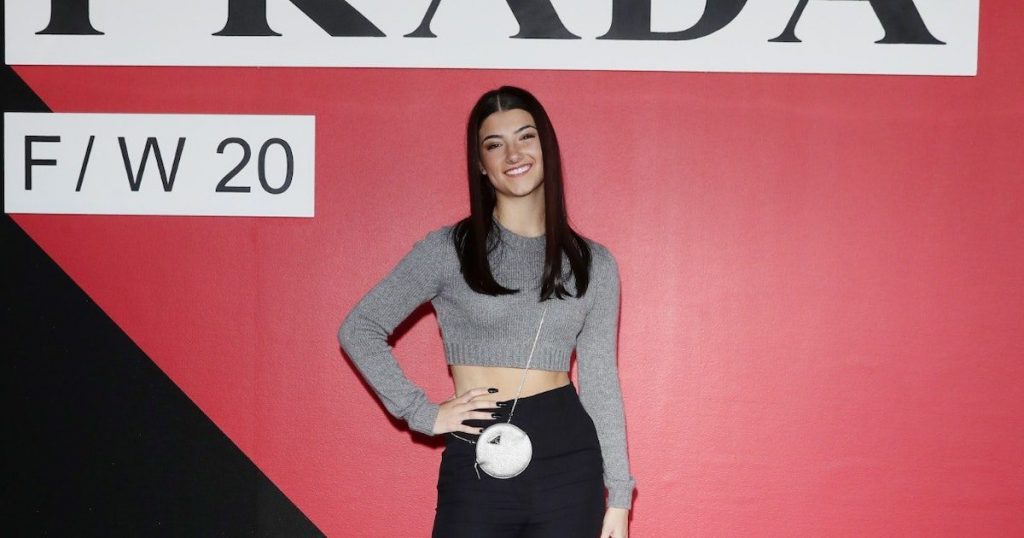 This exposed Prada to a larger and younger audience, helping to grow brand awareness and potentially start generating sales through Charli's Gen Z following.
Why was it effective?
TikTok marketing is a great way to promote your brand and work with popular influencers. Especially, if you want to create awareness among a younger demographic. And Prada did it just right.
Prada allowed Charli to promote the brand in her own authentic way: through her dance videos.
Charli's platform is famous because of her dance videos, which show not only her talent but her unique personality, and have made the teenager a social media powerhouse.
Each video was viewed between 26.5 to 74 Million times, creating great impressions for the brand among TikTok's predominantly young users – specifically teenage girls.
3. Louis Vuitton's Journey Home for The Holidays Campaign: The Power of celebrity ambassadors
For the holiday season, Louis Vuitton has launched a #LVGifts campaign to help present their brand as a luxury gift-giving option.
Alicia Vikander is the face of their campaign, and you can see several photos of her with Louis Vuitton products on their Instagram. But that's not it.
Also, as part of the holiday campaign, they've created a visually-stunning video and embedded it on a dedicated gift-giving landing page on their website.
The theme of the campaign and the video revolves around the small moments of joy around preparing and participating in the holidays. The theme is both relatable and heartfelt.
Of course, Louis Vuitton managed to make make it a branded experience through upbeat, stunning videography and a luxury feel.
Boosting images of traveling (with LV-branded luggage – of course), opening the door to loved ones, sending holiday letters, etc. The LV Instagram account featured clips from the video, which garnered between 201K and 700K views each.
On their website, LV has shared a selection of photos and videos of the gifts in order to entice holiday shoppers to buy something for a loved one.
Why it was effective?
Louis Vuitton has a history of creating long-term partnerships with celebrities or "muses" – as the fashion house calls them. Previous muses include Jennifer Connelly, Selena Gomez, Emma Stone, and Michelle Williams.
These muses are more than just beautiful, famous women. All of them have outstanding careers and represent women who are at the top of their game. Louis Vuitton started collaborating with Vikander shortly before her 2016 Oscar nomination and her career has only grown since.
The result: #LVgifts created 4.4 Million impressions in less than a month, and inspired 2.7K posts from user-generated content.
4. Michael Kors's #WatchHungerStop Campaign: Fashion with a cause
Fashion brand Michael Kors partnered with the World Food Programme – a branch of the United Nations that aims to improve food security and nutrition – for a philanthropic campaign.
Every year, Michael Kors launches a campaign for Watch Hunger Stop every year. This year, however, the brand emphasized the importance of the initiative to provide school meals to children as food insecurity has escalated due to the pandemic.
Each post throughout the series garnered thousands of likes, increasing awareness about WFP and its mission. Also, Michael Kors donated 100% of the proceeds of these LOVE t-shirts to the World Food Programme.
To announce this campaign, Michael Kors created colorful graphics for their Instagram account showcasing their new LOVE t-shirts, created especially for this cause.
There is one big game-changer to how MK approached the campaign this time. This year, Micheal Kors featured its own employees – who shared their reasons to volunteer and support this campaign for years on a dedicated landing page.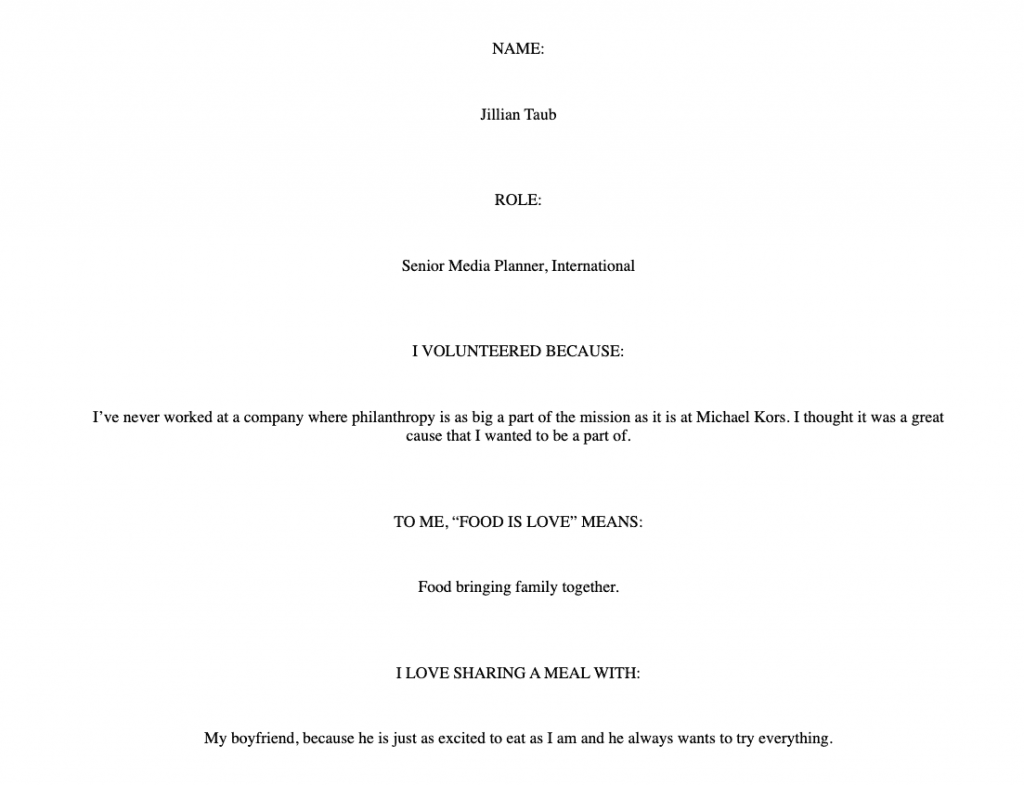 Why was it effective?
Cause marketing has shown to be increasingly effective, particularly when it comes to brand trust and loyalty. So, partnering with a charity whose values align with your own brand is a great way to both give back and build trust.
Using its employee's authentic voices, Michael Kors demonstrated how the company as a whole deeply cares about this cause. This candidness evoked 'warm feelings' in its audience – which according to studies is the secret sauce to the effectiveness of cause marketing.
The results: 3.7K posts (mostly user-generated) gathering 894.5K impressions.
5. Savage X Fenty Show Vol. 2: The worst, sexiest, most savage experience
The Savage X Fenty Show Vol. 2 streamed on Amazon Prime on October 2nd. In order to create hype around the show, the brand teased its audience with both social media posts and a trailer for the show.
The posts leading up to the show described the unique features of the show with a "warning" visual image preceding the cast member that embodied the features. For example, the bold content warning preceded an image of drag queen superstar Gigi Goode.
The trailer showed viewers the impeccable production of the show and boosted the celebrity-packed music performances (Bad Bunny, Rosalia, Lizzo, etc.) and cameos (Bella Hadid, Demi Moore, Willow Smith, etc).
The month preceding the show had acquired over 14,000 posts, showing the hype and anticipation for the show.
On October 2nd, when the show started streaming on Amazon, both the brand, influencers, and the audience took to social media to discuss the show. Creating millions of impressions in a single day.
The brand promoted the individual products on social media posts by using clips and images from the show. Also, consumers could buy items from the show on a dedicated landing page.
Why it was effective?
On one hand, the Savage X Fenty campaign is the pinnacle of entertainment – flashy, star-studded, and impeccably choreographed. On the other hand, it succeeded in changing constructs of beauty in a way that relates to a wider audience.
Previously, the lingerie industry policed and created an exclusive construct of beauty, femininity, and sexuality: rail-thin, toned and lighter-skinned models prancing down the runway wearing high heels. Eventually, this became boring as this model failed to adapt to more inclusive perceptions of body image and sexuality.
On the other hand, Savage X Fenty not only embraces all bodies as beautiful and sexy but also celebrates how every body's unique sexual expressions.
The brand has received praise for its commitment to diversity. The cast represents influential people from all genders, body types, ethnicities, abilities, etc., without resorting to tokenism.
As consumers, the SavageXFenty campaign and show enabled us to see ourselves – our bodies – portrayed in a sexy, flattering light. We can see how a lingerie product looks on a model with the same body type as us, go on the website, and buy it directly.
The results: The hype created by the show far exceeded expectations. The hashtag #SavageXFentyShow was trending on social media during and up to a week after the show.
If you want to create your own fashion social media campaign – or a stylish campaign, – there are a few key elements that you need to pay attention to in order to ensure your campaign is successful.
We've listed out each of these items below so you can learn more about each one and check them off your list before your next big launch or campaign.
1. Photography
The first thing you really need to focus on is photography. Original images are absolutely essential to a fashion brand and any brand that is trying to show its creativity or uniqueness.
Your photos should mix product-focused content as well as sell the lifestyle that people who shop your brand could be living. In visual social media platforms inspiring your audience is essential.
While smaller fashion brands might have a limited budget, investing in great photography should be a priority.
2. Video
Incorporating video content into your fashion branding is also a great idea. Use video to tell stories to your audience, sell followers on your brand mission, further strengthen the lifestyle your brand is selling, and more.
They say that if photos are worth a thousand words, the video must then be worth 1.8 million words. And with so many ways to create quick, easy, and cheap video content, you definitely want to get your words out there.
Take
3. Graphics
Designed graphics are another great way to promote new campaigns, whether you have a designer create illustrations or simply pull your photos into a more unique design.
Other types of graphics can also be useful in your social media campaigns. For instance, consider how you can use infographics to showcase all of the parts of a product or all of the products on a model all in a single, creative graphic.
Remember, take a look at your social media content metrics to determine which type of content works best for your audience. For instance, Keyhole will breakdown your content type by engagement and frequency of use:

4. Color
Color psychology is important to understand, especially for fashion brands who rely on being heavily visual. You want to use colors that convey the right messages and speak to your audience.
For example, red conveys power, orange conveys motivation and yellow conveys cheerfulness. Be purposeful in the colors you choose for your campaigns and ensure they represent the messaging you're going for.
5. Fonts
While most of your marketing will likely focus exclusively on your brand fonts, sometimes it's a fun challenge to switch up your fonts for specific campaigns.
Similar to colors, fonts also have meanings and can create different connotations. Serif fonts are stable and professional. Sans serif fonts are more modern. Script fonts can be either playful or elegant.
Pay close attention to the fonts you utilize in your campaign's messaging, web pages and graphics to ensure they're giving off the right vibe.
6. Influencers
Working with influencers is a great way to get the word out about your fashion brand, products, and campaigns. You're able to reach even wider audiences with native, organic content. That's why influencer marketing is here to stay.
Collaborating with an influencer is a great way to showcase what your products look like in someone's real life, and leverage the connection influencers have with their followers. People love buying things that those they know and follow online recommend.
Be sure to do your research when considering an influencer campaign to find the people best suited for your brand and whose audiences most closely align with your own.
7. Copy
While the fashion industry focuses mostly on the visual aspect of their products, copy is still an inherently important part of any campaign.
The visuals bring your audience in, and the copy sells. Make sure you align your messaging with your campaign's goals and objectives. Be enticing. Make your product sexy.
Writing quality copy will help your campaign generate more awareness, clicks, and conversions, so be purposeful in your writing.
8. Objective
Every fashion social media campaign you create should have one singular objective. You don't want to fit too many main messages into one campaign.
Determine what your campaign's selling point is and hone in on that. Make sure all of your photos, videos, graphics, colors, fonts, messaging, and more sell this one goal or objective.
Your objective could be brand awareness, generating traffic to your website, selling a product, promoting a nonprofit, etc. But whatever you choose, you need to highlight that single objective and that objective alone.
In order to determine if you are meeting your objective, focus on the metrics that match your objective. For instance, if your objective is brand awareness, look to reach and impressions. If your goal is creating a consumer base, look at your follower growth. And if your goal is to engage your consumer base, look into your engagement rate.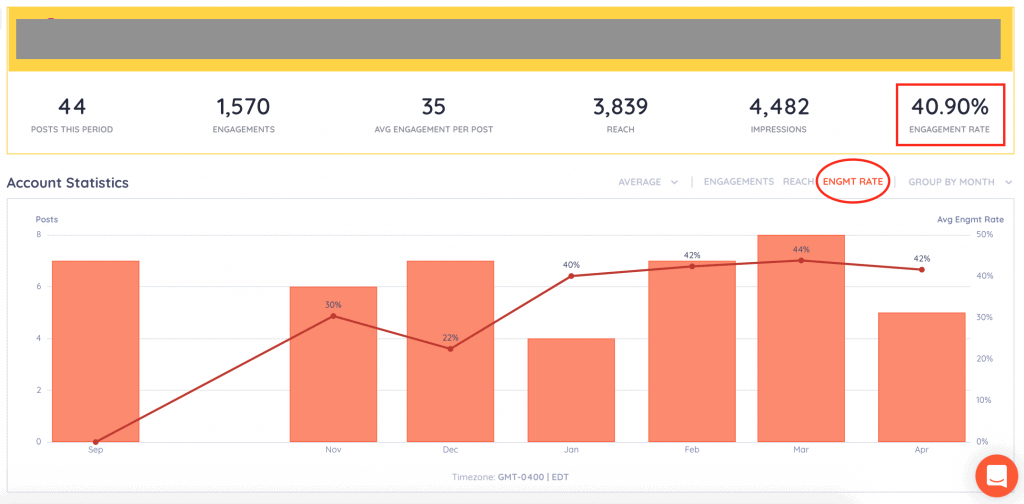 9. Track results
As you can see from the examples above, using hashtags to track the impact of your social media campaign is crucial. Otherwise, how do you know if your efforts were effective or not?
To make tracking and reporting easy, take advantage of the many hashtag analytics tools out there. For this post, we used Keyhole's hashtag tracking and analytics.
If you want are looking for fashion-related hashtags, in particular, we have just the thing.
Build Your Own Successful Fashion Social Media Campaign
Ready to create your own successful campaign? Gather your assets, write your copy, and get ready to launch.
Take advantage of social media tracking and analytics tools to measure the performance of your campaign.
Keyhole helps marketers make data-driven decisions while streamlining their social media management efforts. On top of campaign tracking, influencer marketing, and social listening, you can also schedule unlimited social media posts, all in one platform.
Our customers report that Keyhole saves them 5 hours a week on gathering and reporting data, which translates into over $7,000 saved every year.
Related Articles:

The 10 Best Fashion & Apparel Hashtags on Instagram [+ Take-Away Lessons]
4 Tips to Find Micro Influencers on Instagram [to Boost Sales]
Frequently Asked Questions
Here are a few tips on promoting a fashion brand on social media:
1. Choose the right platform
2. Create high-quality posts of your products
3. Set up advertising channels
4. Rope in genuine micro influencers.
5. Follow a consistent posting routine
Some of the popular fashion social media campaigns are:
1. DKNY State of Mind Campaign
2. Prada at Milan Fashion Week
3. Louis Vuitton's Journey Home for The Holidays Campaign
4. Michael Kors's #WatchHungerStop Campaign
5. Savage X Fenty Show Vol. 2
The best social media platforms for fashion are:
1. TikTok
2. Instagram
3. Facebook
4. Snapchat
5. Pinterest