Social media is quickly becoming the go-to method medium for B2B marketers looking to promote their business.
In fact, a study by the International Data Corporation found that 75% of B2B buyers use social media to make purchasing decisions.
This has made producing social media content a top priority for 95% of B2B marketers. But it's not just a priority; it's also effective.
Sagefrog reports that 66% of marketers have seen a positive return on investment (ROI) from social media marketing. And some marketers have even reported ROIs as high as 1000%.
So, if you want to join the ranks of successful social media marketers and see a significant ROI in 2023, be sure to follow the techniques we'll guide you through.
1. Promote content through multiple channels
The widespread use of the Internet has resulted in an increased number of social media platforms for web users.
But with so many options, it can be tricky to figure out which platforms will attract your target business buyers and give you a solid return on investment.
A study by Statista reveals that the majority of B2B marketers around the world report that LinkedIn produces the highest ROI for them.
But don't overlook the potential of other platforms like Facebook, Instagram, TikTok, and YouTube. Ultimately, the best channel for your brand depends on your customer base and the strategies you use to reach them.
So, don't be afraid to experiment with different platforms and see which ones work best for your B2B marketing efforts.
1. Facebook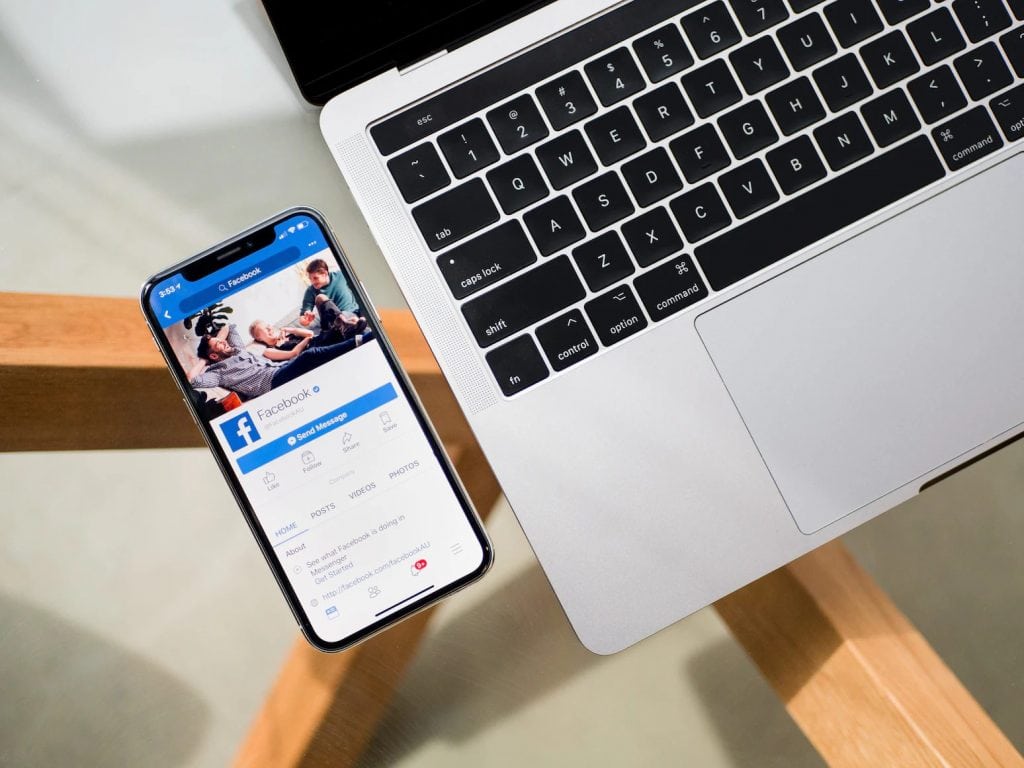 With around 2.96 billion monthly active users, Facebook is currently the biggest social media platform in the world.
So, to maximize your business potential on this platform, it's crucial to fill up your business page on Facebook with dynamic content. A good practice would be generating text posts, uploading images, and, most importantly, videos.
For example, Samsung has enjoyed huge success by promoting on Facebook. Samsung experienced five times more ROI by promoting its Galaxy S6 smartphone through video ad campaigns in Argentina. And similarly, it has seen a higher ROI when advertising on Facebook: 1.2 times in the Philippines, 1.5 times in the Gulf, and 2.2 times in Taiwan.
2. Instagram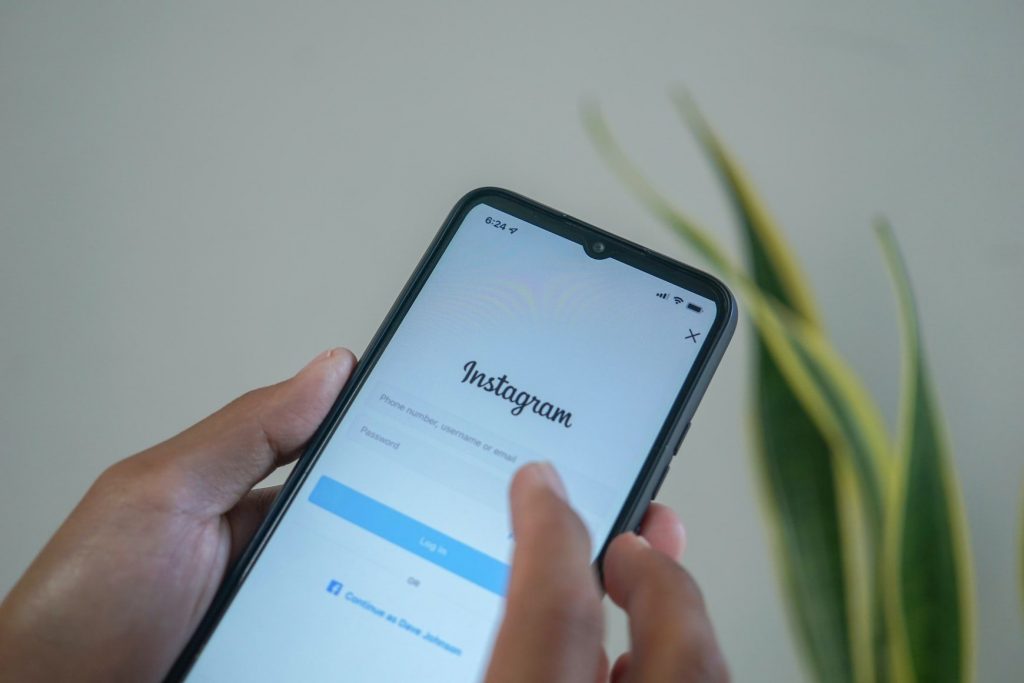 Instagram is the top priority for 80% of B2B marketers to distribute their content organically—meaning no ads.
The reason is that Instagram solely focuses on visual content, which results in a higher ROI for 75% of marketers. Instagram is ideal for reaching audiences that prefer to consume content by watching images and videos rather than reading text posts.
To leverage Instagram to the fullest, you can set up a business profile on Instagram, and post product images, short reels, or Instagram stories to capture the attention of your potential customers.
3. LinkedIn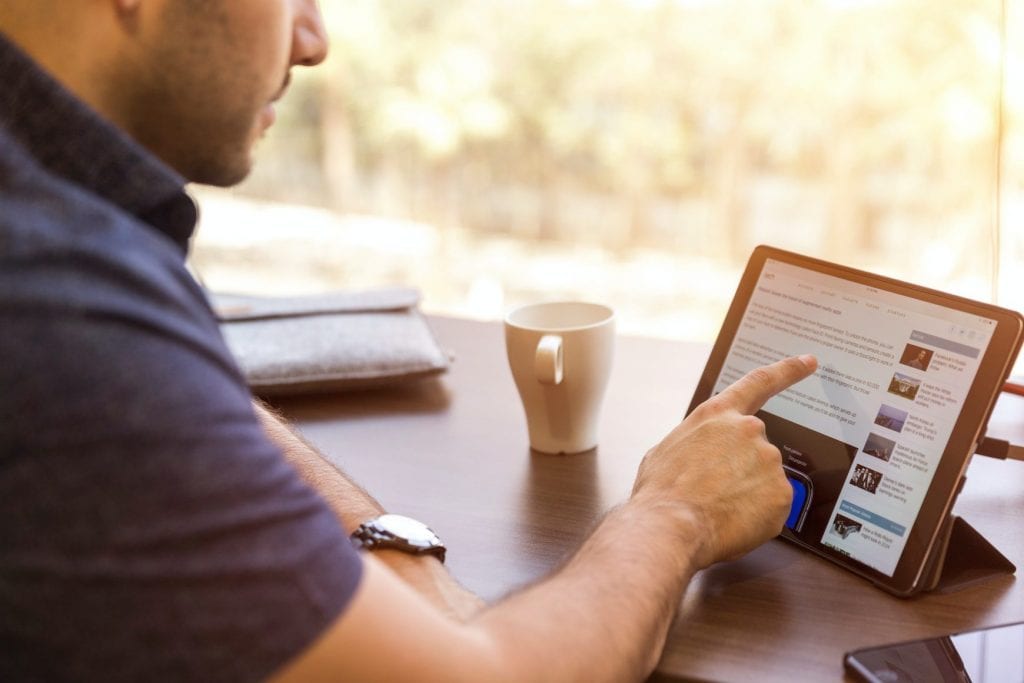 LinkedIn is a professional social networking platform catering to businesses and job seekers.
This makes it the ideal platform for B2B marketers on social media.
Why?
For starters, you can easily find and connect with the B2B community. Secondly, it has produced the best social media content marketing results for 79% of B2B marketers.
The plus point of sharing content on LinkedIn is that it allows you to share documents in your posts, letting you upload your Word documents or files in PDF format.
What's more, along with documents, you can share appealing images and videos just like you do on any other platform. To educate your readers on LinkedIn, you can write insightful blog posts to establish yourself as an expert in your niche.
In fact, according to FocusVision, B2B audiences consume around thirteen pieces of content during their buying decision.
An example is Lincoln Electric, which has seen a 77% lift in spend.
4. TikTok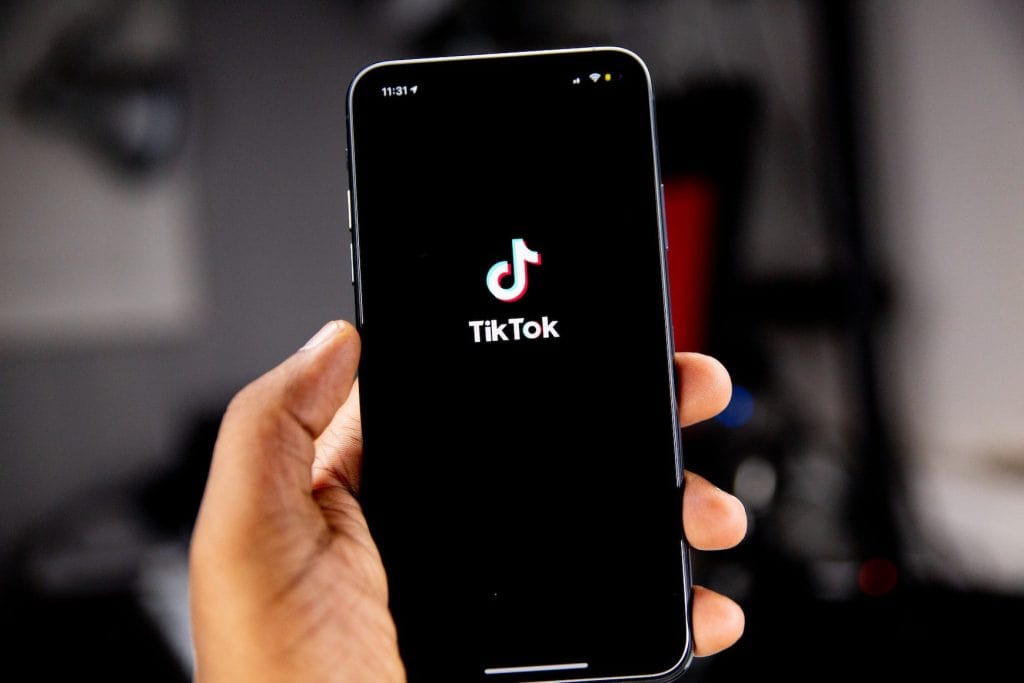 As far as video marketing is concerned, short-length videos are more profitable for marketers than other forms of video because they are easy to understand and get the point across in a minute or two.
This makes TikTok the ideal social media platform for content marketers due to its short-form video format with a minimum video length of 15 seconds and a maximum length of 10 minutes.
TikTok allows content creators to make videos in different time durations, letting them showcase their products, share case studies and give a sneak peek at their company's culture.
Computer manufacturer Hewlett Packard (HP) provides a good example of this approach in action. They actively engage with their potential customers by promoting their products through relevant content on TikTok.
And the result? More than 7 million followers for HP and a boost in their TikTok's completion rate by 1.5 times.
5. YouTube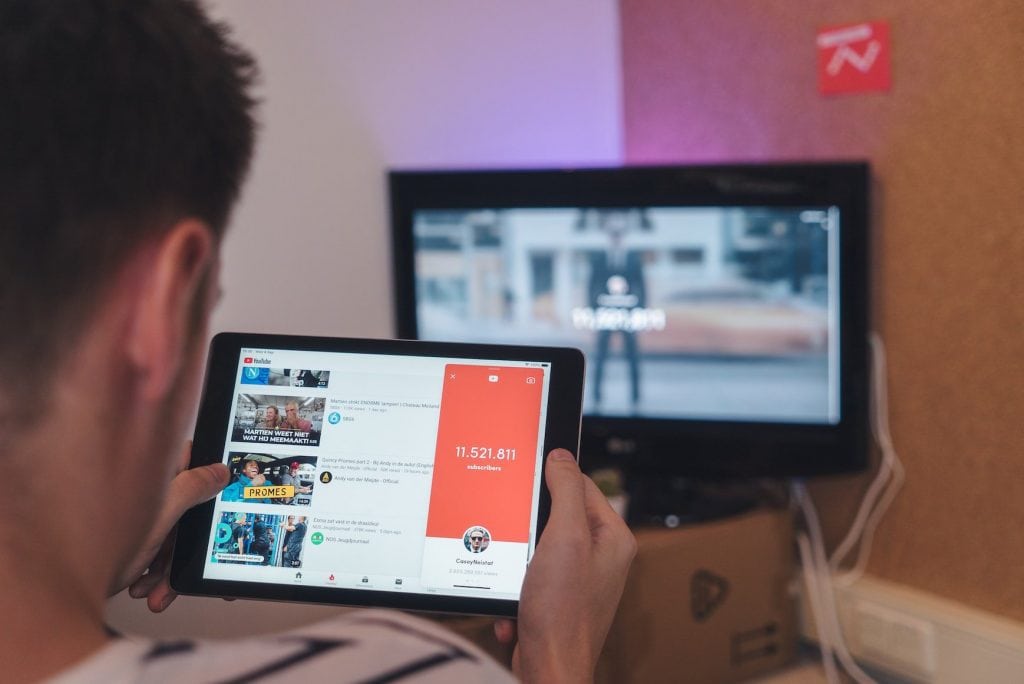 Here's a fun little fact: YouTube generates a higher ROI for video marketing than other social media platforms.
This means creating a YouTube channel for your business and sharing video content with your target customers can bring you fruitful results.
Create testimonials, showcase and demonstrate your products, leverage employee advocacy, and personalize with your buyers through your videos.
Take advantage of popular video formats such as short clips and live streams to connect with your audience in all ways and expand your outreach. YouTube monetization also allows brands to increase ROI directly with their own channel.
Food manufacturer Kellogg's has greatly benefited from posting content and advertising on YouTube.
Kellogg's potato chips brand Pringles has doubled its ROI, and its Rice Krispies Treats sales have seen a 4% increase through its "So Much to Love" marketing campaign on YouTube.
Did you know? 67% of B2B marketers have successfully generated leads through high-quality content promotion.
You, too, can take full advantage of your popular content by occasionally reposting them. This will allow your newer followers to experience your previous popular content. You can use Keyhole like tools to find your top performing content and reshape them with your audience to get more engagement.
3. Automate your marketing processes
Managing a brand's multiple social media accounts isn't an easy task.
Using popular social media analytics tools can make your job easier by automating some of your marketing activities.
These tools can assist you by:
Analyzing the traffic and performance of your social media platforms
Providing quick responses to customers
Resharing your previous popular content
Scheduling your social media posts
We recommend you Keyhole that lets you enjoy all of these features and more under one roof. From identifying key content types to scheduling your posts, Keyhole helps marketers track their marketing drives from day one.
Social listening is the practice of monitoring how competitors and audiences mention your brand name on social media platforms.
You gain insight into how competitors and audiences perceive your brand through social listening. This allows you to identify areas for improvement and capitalize on positive feedback.
But it's not just about monitoring mentions of your brand. Social listening also gives you a peek into the needs and desires of your customers.
By paying attention to their suggestions and requirements, you can position your business as a vendor that truly understands and caters to their needs—a trait that is highly desirable for 84% of B2B buyers.
Try a couple of social media monitoring tools and you'll be surprised how easy it is to keep track of relevant mentions and hashtags.
5. Respond to your customers
Along with monitoring your social mentions, it's important to communicate with them.
View their comments and chat messages and respond to them. But try to respond to their queries in real-time because 80% of business buyers expect a vendor to interact with them and reply to their concerns immediately.
In the image below, you can see how Nokia Mobile responds to each customer's concerns on its Twitter handle.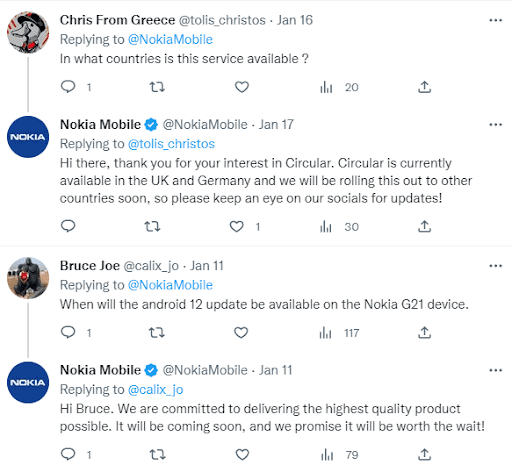 6. Be where your customers are
Be a part of the social media community to connect with your target audience.
Platforms like Facebook and Reddit allow you to form or join groups and connect with the relevant community.
But don't start delivering your sales pitch. It's better to engage them by asking them about their opinions on certain issues. Conduct polls and surveys to learn their opinions as they can consider their options.
On Twitter, hashtags are also great for attracting a relevant audience for your content. Use trending hashtags in your posts to reach target audiences seeking content on relevant topics.
Expand your outreach to a broader audience by promoting your pages to achieve a good social media ROI.
Paid social media advertising generates an average ROI of $2.80 per dollar spent.
You can generate brand awareness, make sales, and even persuade people to act by advertising your social media posts.
As per Hubspot, Facebook ads top the list of paid advertising channels in terms of providing the highest ROI.
8. Use influencer marketing
Social media influencers are trendy. They leave a lasting impression on buyers—with influencer marketing generating 11 times more ROI than an average digital advertisement.
So, having a popular influencer promote your business on social media platforms can significantly boost your marketing efforts.
Imagine the impact your brand can have when big names like Neil Patel or Jeff Bullas mention your brand name and endorse it on their Facebook, Twitter, or LinkedIn profiles.
Just see below an example of how Lewis Howes is endorsing the Dell Latitude 9330 on his Instagram account.
Conclusion
Social media has become a crucial component of B2B marketing, providing an opportunity to reach and engage with your target audience, generate leads, and drive sales.
By mastering the techniques mentioned above, you can tap into the power of social media and turn them into an absolute goldmine for your business.
To take your social media marketing efforts to the next level, use a tool like Keyhole to track your progress and measure your ROI.
Try your free trial now and let us know what you think.
Related Articles:
B2B Influencer Marketing: The Definitive Guide
15 B2B Social Media Strategy Tips [+ 5 Best Practice Examples]
Frequently Asked Questions
1. What's a good ROI percentage for Social Media?
A good ROI percentage for social media can vary depending on factors like the industry, business size, and campaign objectives. While a positive ROI percentage is any return greater than zero, a good ROI for social media would be above 20%. This means the business sees a $1.20 or more return for every dollar spent on social media.
LinkedIn reigns supreme when it comes to delivering the highest ROI for B2B marketing campaigns.
Some great marketing strategies to increase your B2B business's ROI include email marketing, content marketing, SEO, video marketing, and referral marketing.