Fashion industry have it easy when it comes to social media campaigns. They have so much more colour, shapes, and glamour to work with than other industries. Grabbing this congenital opportunity, fashion brands have all started launching social media campaigns throughout the decade. Here's a list of the 10 best fashion social media campaigns proven by their successful results.
But before diving into the results, you can track the success of Twitter and Instagram fashion campaigns on Keyhole.
Twitter
Topshop
PLATFORMS: Twitter
KEYWORDS: #LIVETRENDS
Topshop has transformed drastically over the decade into a cool, affordable high street brand that not only teenagers follow, but also famous fashion bloggers, models, and celebrities. It has become "the" place to go for clothes with individuality and glamour.
During the 2015 London Fashion Week, Topshop collaborated with Twitter and launched the #LIVETRENDS real-time campaign where billboards were set up in major UK cities, each near a Topshop store. From front row fashion Tweets, Topshop determines which styles are most in-trend, and recommends collections available in stores that customers could purchase right away. For the first time in history, customers were inspired to shop by real-time data collected by the brand.
"Topshop is proud of the award-winning, innovative partnerships that have driven the democratisation of London Fashion Week over the last three years, and this season is no different."
– Sheena Sauvaire, Global Marketing & Communications Director, Topshop
3.8 + million customers engaged using #LIVETRENDS

75% sales uplift on featured products

11:1 return on its investment

awarded the Out of Home and Integrated Campaign at the 2015 CLIO Image Awards

awarded Digital Marketing Campaign of the Year at the 2015 B&T Retail Week Tech & eComm Awards
Love @missjourdandunn's #leather look at the #TopshopUnique show? Shop LFW's #LiveTrends here http://t.co/qIWMKkGzb4 pic.twitter.com/qLMAbLtNS9

— Topshop (@Topshop) February 23, 2015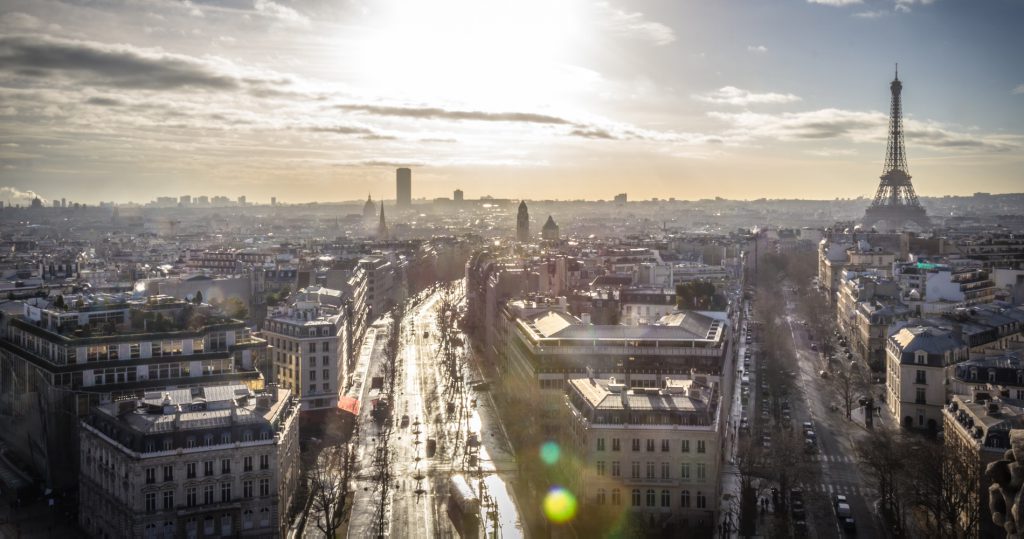 YouTube
Dior J'Adore
PLATFORM: YouTube
KEYWORD: J'Adore
Chanel N°5's dominant position in the fragrance market worldwide is unshakable.  Launched in 1999, Dior's J'Adore is a symbol of absolute, sophisticated and glamorous femininity; however, it continually places behind in terms of market share. Dior was not afraid of competition, and decided to step up its game and become number one. The 90 second commercial featured Charlize Theron rushing backstage to prepare for her runway, but amazingly though special effects, Marilyn Monroe, Grace Kelly, and Marlene Dietrich also appeared in the video. It quickly became one of the most watched videos on YouTube.
RESULTS:
1.1% increase in market share by the end of 2011, and topped Chanel N°5

2.4% increase in market share during the peak in December sales

17% increase in sales

boosted sales worldwide —> No.1 in Italy, No.2 in China, top 10 in UK and US (sales increased by 25.9%)
Instagram
Nike
PLATFORM: Instagram
KEYWORD: #NIKEPHOTOiD
Nike is a professional sports line that in recent years have focused some of its attention on keeping the brand fresh and fashionable. As one of the most followed brands on Instagram with over 10 million followers, it already understands the profitability of launching a campaign on the platform. The PhotoiD campaign is arguably one of the most successful campaigns on Instagram. It encourages its followers to customize their trainers and share photos to show how personalized their products are. In 2013, Nike designed a microsite that allows customers to customize their runners according to their Instagram photos. The resulting product will subsequently be shared across all social media platforms. NIKEPHOTOiD "…gave fans the opportunity to get creative by designing their own Nike shoe online and selecting one of their Instagram photos to go along with it. The result was a shareable photo that often looked good." –Thibaut Davoult, Nitrogram
100,000 personalized shoes created just in the first week
600 shoes created per hour at peak
8% clicked through to buy shoes on Nike ID
zero media spend
Facebook
Banana Republic
PLATFORM: Facebook
PROJECT LEAD: Amy Gilmer, Sr. Manager, Global Social Media at Banana Republic
KEYWORDS: #BRLove4All Banana Republic provides more for an older customer base as many of the clothing are semi-formal business wear. Through the campaign, Banana Republic became one of the first companies to celebrate marriage equality on the Supreme Court's ruling in California. The main goal of Banana Republic is to present its stance and values on human rights, so it launched its #BRLove4All campaign to invite everyone to celebrate and commemorate the historical moment. Couples, both same and opposite sex, were asked to enter the contest and share happy photos for a chance to get dressed by Banana Republic for their wedding or other special occasion.
over 14,400 engagements on Facebook
over 60,237,987 media impressions
1,100+ photo entries
@BananaRepublic What a great #equality campaign! #BRLove4All @zabackj you will love this! pic.twitter.com/InxUQhfRLL

— Kayla Inserra (@kayla_inserra) June 26, 2013
Groupon
Gap
PLATFORM:  Groupon
KEYWORDS:
Gap aims to provide simple, comfortable clothing at affordable prices. It may not be at the front of the wave for the hottest trends, but it satisfies the needs of everyday fashions of millions of people all around the world.
When we think of social media, we probably mean platforms like Facebook, Twitter, and Instagram. Gap, however, reached out to Groupon for their new campaign. The groupon deal was paying only $25 for $50 worth of goods. To reach a wider audience, Gap also promoted the deal on Foursquare.
The goal behind Gap's campaign is "to reach [consumers] in ways that are part of their everyday so that it becomes like a conversation."
— Senior Director of Marketing, Gap
RESULTS:
441,000 Groupons were sold

Generated profits of $11 million
Cross Platforms
Adidas
PLATFORMS: Twitter/Youtube/Instagram/Tumblr/Facebook/Google+
KEYWORDS: All In Or Nothing / #Allin
Adidas is one of those rare sports brands that is also a leader in fashion trends. Its collaboration with famous artists, musicians, and athletes along with its creative designs have transformed our traditional views of sports brands and marked its place in the fashion industry.
As an innovator in social media, Adidas Football launched a major campaign across all major social media platforms during the 2014 FIFA World Cup in Brazil. A series of YouTube videos were filmed with famous football players such as David Beckham, Lionel Messi, and Pablo Armero to air throughout the tournament.
"We are delighted with the all overall performance of our players and federations throughout the tournament. With the winning team, best player, top goal scorer and goalkeeper we underline our dominance on the pitch and in global football."
– Claus-Peter Mayer, VP global sports marketing
38 million YouTube views for clips posted during the World Cup (Most viewed sports brand on YouTube)

5.8 million increase in followers across all major social media platforms

2.98 million or 603% growth of @brazuca Twitter handle in the tournament period

2.1 million #allin hashtag mentions on Twitter

8 million Adidas jerseys sold worldwide

14 million Brazuca footballs sold worldwide
Burberry
PLATFORMS: YouTube, Google, personalized website
KEYWORDS: Burberry Kisses
As a well established luxury brand since 1856, Burberry already holds a firm place in the fashion industry. It wanted to step away from traditional advertisements, and explore modern methods to attract younger consumers who are more digitally engaged. Coincidentally, Google reached out to Burberry with its Art, Copy & Code project which explores "new ways in which technology can help build brands in a digital world."
Together, Burberry and Google launched a website kisses.burberry.com where anyone can send postcards with their own kisses along with personalized messages to anywhere in the world. You get to colour your kisses with the 5 different shades of Burberry kisses. Animations are also designed to vary depending on the locations of your recipients while the "real" journey of your letter is shown through Google Earth and Streetview.
The Burberry Kisses Campaign sprinkles "a bit of heart and soul" onto technology.
– Christopher Bailey, Burberry CCO
increased engagement and awareness

253,000 Google searches for Burberry Kisses

13,000 cities sent kisses within the first 10 days of the campaign
Dr. Martens
PLATFORM: Twitter, Facebook, Instagram, Tumblr, Youtube
KEYWORD: #standforsomething
Dr. Martens is famous for its stylish, edgy lace up boots. Even as the Griggs family was designing and creating the boots, the core values behind the brand were always to embrace diversity and cultivate individuality.
Its Stand For Something campaign follows through and build the brand of Dr.Martens to be a symbol of self-expression and individuality. A video was made to illustrate the history and the evolution of the brand over the years. Then the questions "What do you stand for" was put forth, stimulating audiences to share their own stories and experiences.
"Delivering engagement across digital and social channels, the content rich campaign acted as the launch of a two-year communications platform and a true testament to the popular cross-cultural reach of one of Britain's favourite brands."
– Odd London, independent creative agency
30% sales uplift by March 2014

500% over-delivery of target impressions

2M global views of the 'First Heartbreak' film

17% Increase in year-on-year sales
Michael Kors
PLATFORM: Instagram, Facebook
KEYWORDS: #JetSetSelma
Although Michael Kors may not be the fanciest fashion brand, it is by far, a pioneer of social media marketing in the industry. In 2013, it was crowned as the top fashion brand on social media after gaining 7 million new followers on Instagram.
"We've always been early adopters of digital innovation"
—Lisa Pomerantz, SVP Global Communications & Marketing at MK
Michael Kors filmed 3 videos for their Marquee campaign starring Lily Aldridge in beautiful Paris wearing shoes from their Jet Set 6 Collection, which is designed to meet all types of needs for frequent travellers. The Instagram campaign alone led to a 22 point lift in ad recall in the US, 24 point lift in ad recall in the UK, 25 point lift in ad recall in France, and 30 point lift in ad recall in Canada. There was also a lift in awareness in all four countries with a notable 6 point lift in Canada.
Seeing the successes of their Instagram #JetSetSelma campaign, Michael Kors immediately launched a followup Facebook campaign.
200K people visiting their site over 30 days

2.6X increase visit to the Jet Set Collection and shoe product pages
H&M
PLATFORM: Twitter, YouTube, Facebook
KEYWORD: 2014 Super Bowl Final/ #covered / #uncovered.
Originating from Sweden, H&M offers fashion and quality at the best prices. It understands the modern, digital demand from consumers. Most of its new collections will stimulate a new campaign and be promoted on all social media platforms.
Prior to the air of the actual Super Bowl commercial, H&M ran a grand prize giveaway on Facebook and in stores for a chance to meet David Beckham — the model for H&M's Bodywear line. H&M released teasers on YouTube with one showing David Beckham in the studio getting his briefs and ripped off, and the other rewind back in time where David Beckham is perfectly fine in the photoshoot studio with his signature briefs on.  H&M engaged with its audience through the Twitter campaign by letting the audience decide which version of the commercial will air real time through their choice of the two different hashtags #covered or #uncovered.
"We're thrilled to be back in action at the Super Bowl, showcasing our new campaign…We're bringing our A-game, the world's top style icon and the best quality bodywear to the largest stage in the world."
— Daniel Kulle, H&M North America president
141,000 engagements on Twitter during the Game

1,942,595,173 media impressions within a month (2 weeks before and after the Super Bowl)

2.3 million YouTube vies

6% increase in national brand awareness
Brands ranging from everyday wholesale to luxurious high fashion recognize the potential in social media marketing. Through social media, all brands are able to reach a bigger audience while at the same time increase engagement with old customers. Social media campaigns are not only limited to fashion, other industries have also found great returns on investments.
---
Keyhole is a real-time conversation tracker that provides keyword and hashtag analytics for Twitter and Instagram. Get started for free and search your brand.