Hello there, ✋
We're kicking off June with Pride Month. Brands are showing their support, but only those stepping up beyond the "flag in the profile picture" are leaving a lasting impression. See how Lego launched their "Everyone is Awesome" set below.
But that's not all in the world of social media. Apple recently announced it's Vision Pro augmented reality headset, and netizens are buzzing with excitement. We'll see that in our trends section!
Meanwhile, Instagram finally explains how its ranking algorithms work. TikTok also dropped a marketing playbook for the 2023 Christmas season, so you can start planning your festive campaigns without sweating at the last minute.
We've covered these and much more in Social Media Keynotes. Read further to know all the latest happenings and the hottest trends.
Here we go! 🚀
News Flash⚡
1. Twitter has expanded its Community Notes feature to include attached visuals in tweets. Now, users to add more context and information to their visuals on the platform.
2. Instagram explains how its algorithms work. This was done to offer more transparency to users regarding the platform's content ranking mechanism.
3. TikTok has released its 2023 Holiday Marketing Playbook to aid in campaign planning, providing businesses with a guide to maximize their holiday season promotions.
Highlight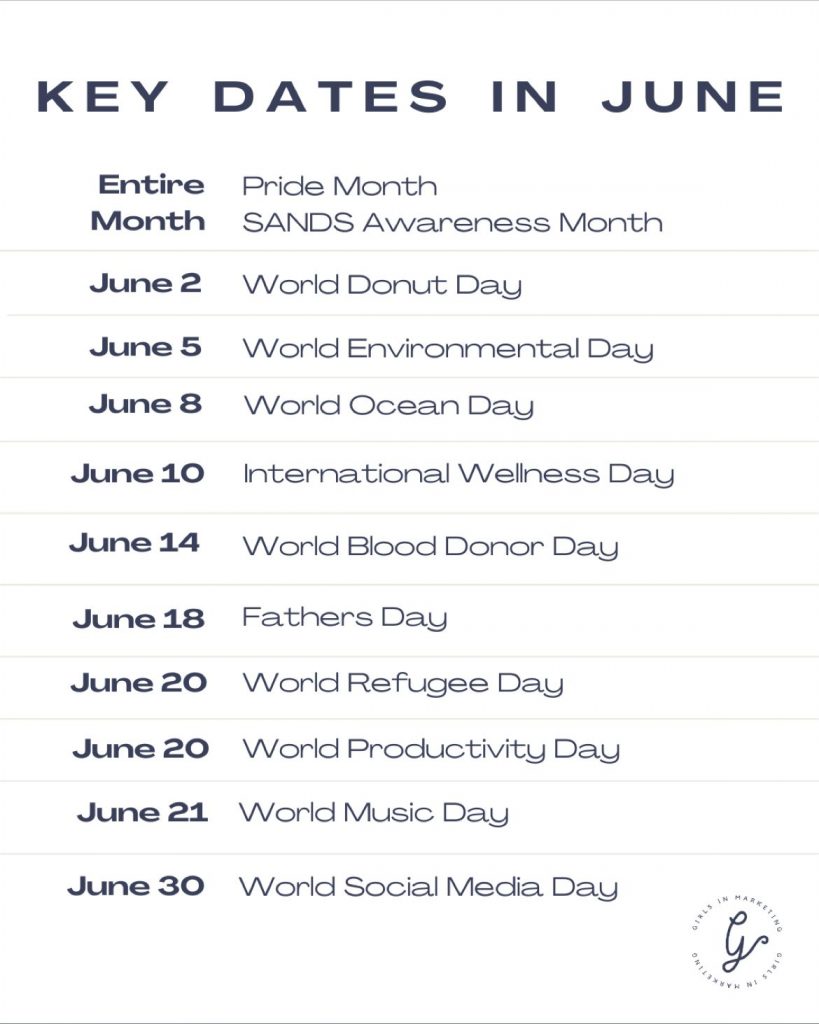 Value Stack 💰
Here are a few gold nuggets and must-have resources that are bound to make your life easier:
1. Top 15 [Paid + Free] Hashtag Tracking & Analytics Tools In 2023
2. 17 Unique Social Media Campaigns To Inspire Your Own
3. When Is The Best Time To Post On TikTok?
ChatGPT Prompt Idea💡
Write X Twitter threads that share insights on a [topic]. The target audience belongs to [Industry] and has the following demographic details[demographic details/persona insights]. Make sure the tone is [engaging/friendly].
New York-based Creative Agency to Discover Genuine LGBTQ+ Influencers with Keyhole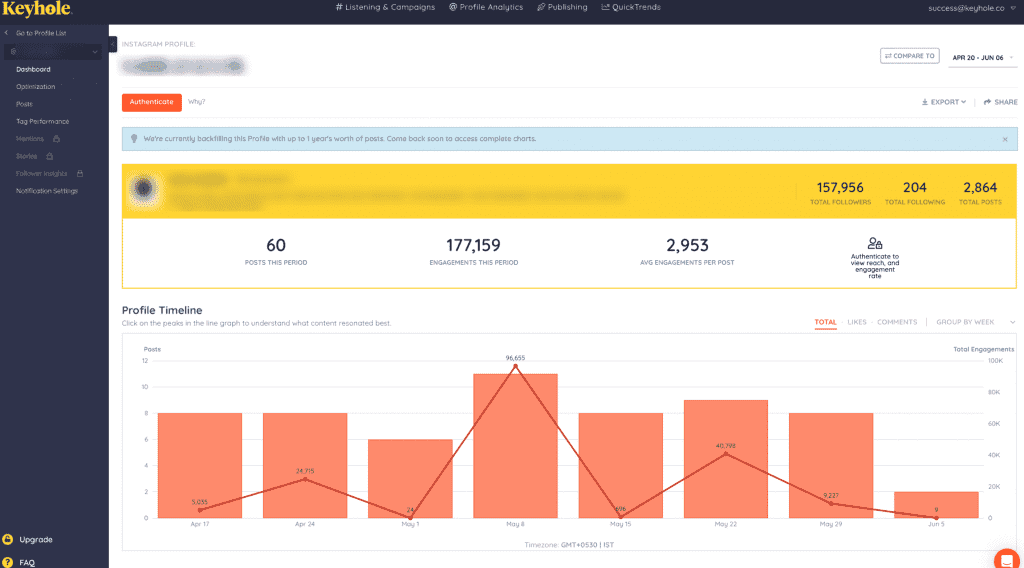 Background: Based out of New York, this creative agency manages events, promotions, tours, talent, influencers, and content creation worldwide. Their motto is to connect the LGBTQ+ community with brands and corporates alike.
Problem: Before Keyhole, the influencer database was created manually. The team prepared a list of hashtags and keywords. Then they manually searched for influencers that contributed the most to that list. They also had to watch out for brands collaborating with influencers using these targeted keywords.
Process: With Keyhole, the agency could automate 3 tedious processes:
Monitor keywords and hashtags
Track social media profiles of brands and competitors
Manage campaign-specific influencers
That's not all! They can generate accurate performance reports and prove ROI to clients. It's equally easy to share them in minutes.
Result 🎉 With Keyhole's hashtag tracking, the agency can quickly fill in its database with more genuine influencers in lesser time. They can additionally monitor the engagement amassed by influencers leading specific campaigns. This freed the team from the manual tracking procedures and gave them more time to build genuine relationships with influencers.
Fresh Release: Advanced Twitter insights without authentication 💫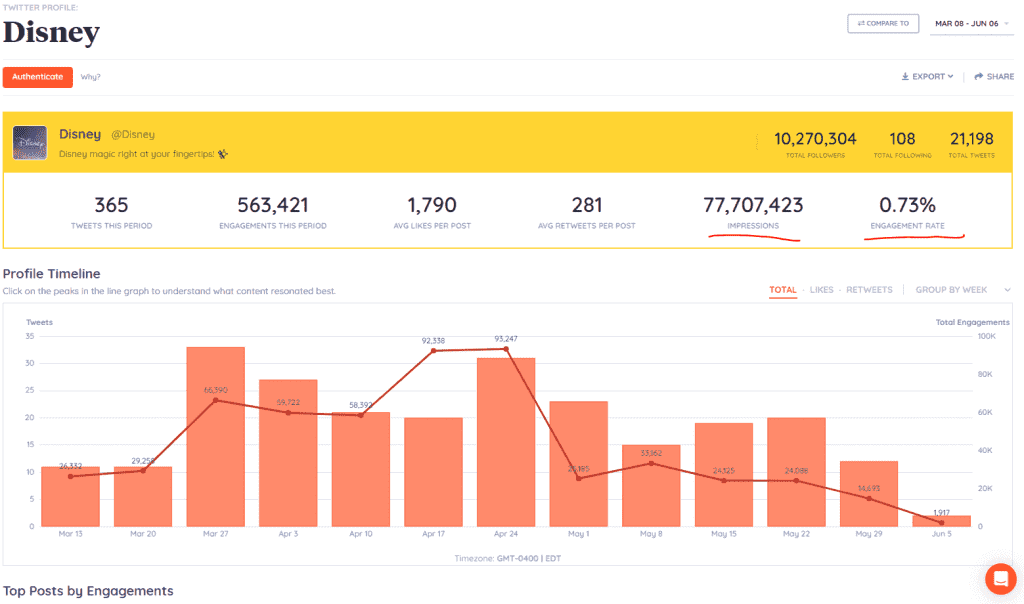 We heard you loud and clear. Now, you can monitor Twitter view and engagement analytics for any non-authenticated profile under Profile Analytics. So don't wait and start tracking!
#AppleVisionPro 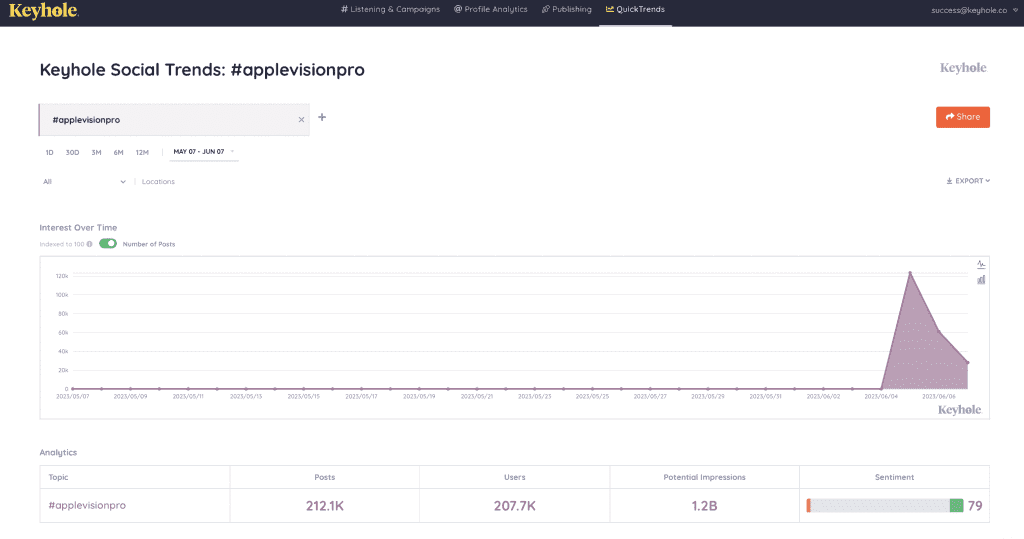 Apple blew everybody's mind by dropping its most ambitious product launch- the Apple Vision Pro! With an infinite canvas and immersive spatial audio, it's like having your own personal theatre.
Personal Computing > Mobile Computing > Spatial Computing
And let's not forget about the amazing 3D camera that captures magical spatial photos and videos. It feels like we have stepped into the future already with Apple Vision Pro!
We tracked the branded hashtag during its launch, and ecstatic numbers revealed the fame and hype among the netizens.
Total number of posts shared: 212.10K
Total posts shared at peak hour: 123.30K
Total impressions: 1.2B
Sentiment Score: 77
Top trending posts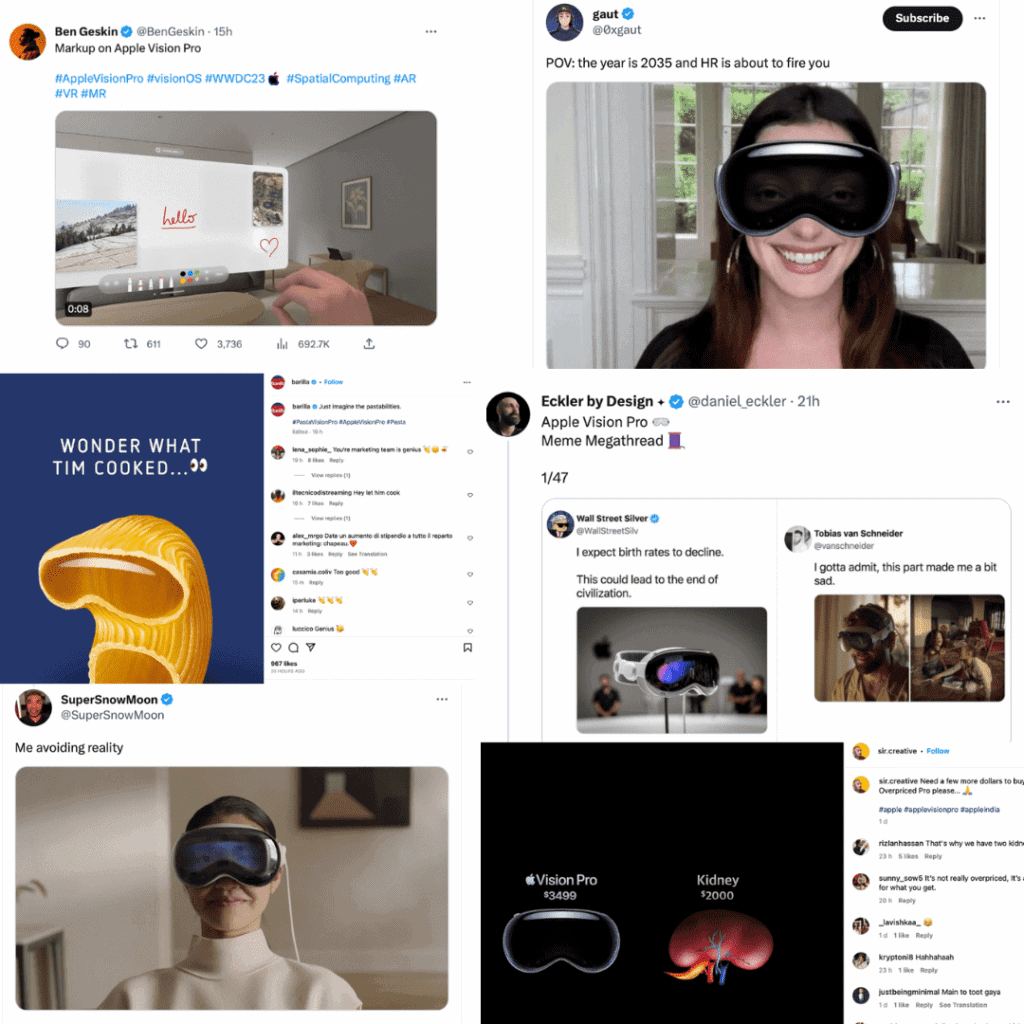 Peak Campaigns 👀
Tweet Tip ✨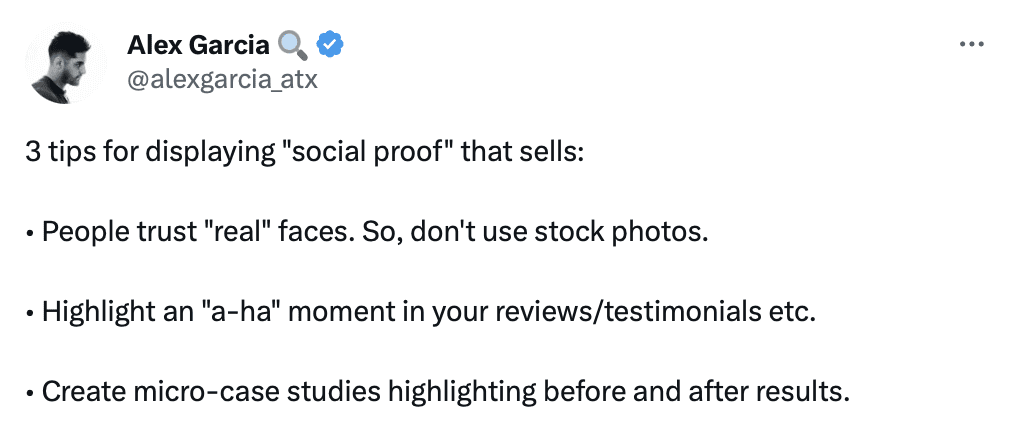 By Alex Garcia
Meme Squad 💪
Fresh stock for meme-loving marketers: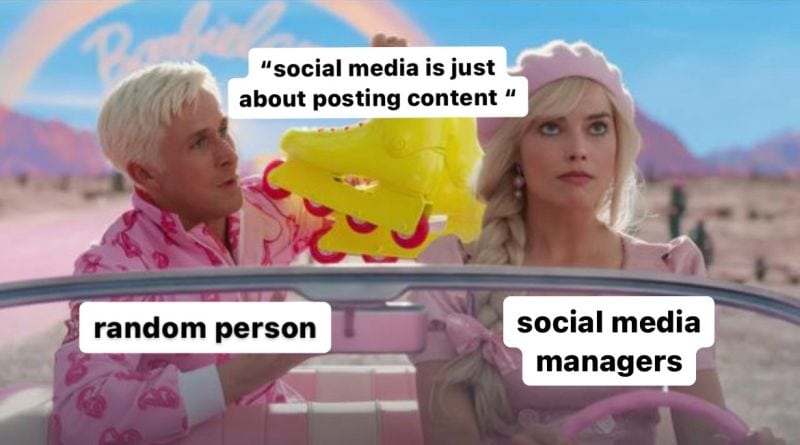 Lovin' it? 💛
Share Social Media Keynotes with your favourite coworkers & friends and let them enjoy these handpicked insights as well. Follow us on social media for more exclusive Keyhole content.