The importance of social media virality simply cannot be overestimated; it can bring you fame, infamy, pain, and prosperity.
Twitter is one of the most popular social media outlets on the planet and a viral tweet can bring many thousands of dollars worth of publicity to your business.
Below I've looked at 4 tweets that went viral for the right reasons and run through why they are examples that your brand should learn from.
Recommended reading:How #CMWorld Tweets Reached More than 45 Million Users in 4 Days
1. Support against tragedy
Hurricane Harvey was a disaster; it caused $125 billion worth of damage, created a landfall, and led to apocalyptic flooding. But the greatest tragedy was the 30,000 people who were displaced and 108 who were killed as a result of Harvey.
Pennsylvania State University Interfraternity Council tweeted their support and offered their help to the people affected by Harvey, by pledging $0.15 in aid for each retweet. Its retweets were among Twitter's highest of 2017 and saw Pennsylvania State University IFC donate thousands of dollars to help repair the damage caused by Harvey.
Showing your support for the victims of a tragedy by putting your money where your mouth is not only helps those affected, it also offers your brand the chance to put your name out there to a wider audience – while there is certainly such a thing as bad publicity, showing your brand to be a goodwill ambassador is among the very best attention you can get.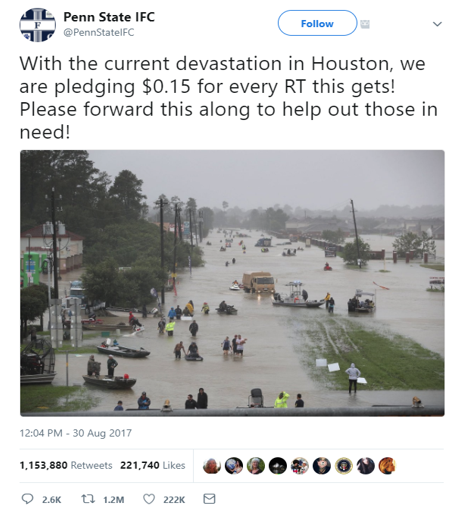 2. Despite what you think, 2017 was a good year
As with any year, there was much that was bad about 2017. While your temptation might have been to dwell on this as the year reached its close, a 20-year-old biology major, studying at University of Iowa, took Twitter as his platform to remind you that there plenty of good things happened in 2017.
Jacob Atkins, created a thread with no less than 11 wonderful moments from 2017, with no strings attached other than the desire to pull on the ones that operate your heart. Jacob's thread was retweeted 242K times.
People's engagement levels are heightened when they read a story that promotes positivity. If your brand can find a way to shine a light on the good things that are happening around your followers, you can position yourself as a beacon of positivity in your their' lives.
You don't need to spend a huge amount of time each day devoted to looking for news that will put a smile on your audience's face. If you allocate one day a week to searching for feel good stories you can queue up your tweets and spread them out over the course of the whole week.
You can make the whole process even easier through time-saving tools. Twitter Feed is a brilliant tool that helps you to compile the best tweets from the web. If you've used an online store builder to create the website for your brand, it will take you minutes to add and could save you hours of time every week.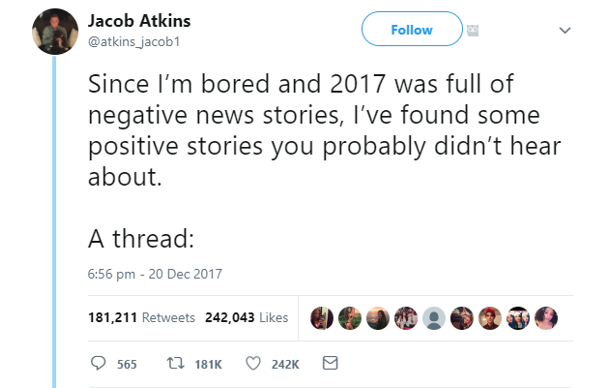 Whatever your political leanings and feelings are, there's no denying the enormous social media reach of America's 45th President, Donald J. Trump. Twitter is his vehicle for connecting with the world and people hang on the edge of their screen to read his comments. It's fitting then that one of our tweets which went viral features the man himself.
Freelance legal/tech reporter, James Doleman uploaded his tweet in April 2017 and offered nothing beyond humor – no overt political agenda, no cutting put down, and no inflammatory commentary. However, with Trump being a figure of such interest, and a perennial topic on trend, he secured just shy of 134,000 retweets.
So, why did this go viral for the right reasons? Doleman noted that if you tweet about an individual with a huge following you have a significantly greater chance of accessing the numbers needed to go viral. But not only that, he knew that humor is one of the best tools at your disposal to drive audience engagement – Doleman didn't get political, he just played Twitter right.
Your brand may not want to enter into a discussion about a political figure and that's not a problem – we're not throwing our support or opposition behind any political agenda here, we just love Doleman's mastery of Twitter.
However, if you can add your name to a topic which people have strong opinions about, and do so with humor, you give your brand a great chance of picking up virality. The key thing is to pick your topics wisely, as putting yourself into a testy area could bring you virality for all the wrong reasons.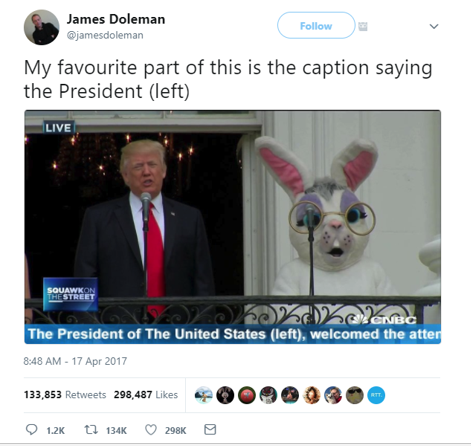 4. #Metoo
OK, so the initial tweet might not have reached the virality of some of the others to feature in this article. However, the earthquake that came in the aftermath of Alyssa Milano's call-to-arms against sexual exploitation was seismic.
The phrase was coined by American civil rights activist Tarana Burke in 2006, as a rallying cry against sexual assault and abuse. But it was the sexual misconduct allegations against the disgraced film producer Harvey Weinstein that saw Milano publish her tweet, which led the #meetoo movement to explode.
The movement created a tipping point, with wave of global reckoning leading to countless women who had been the victims of sexual assault given the courage to come forward and name their accusers.
It can be difficult to make a stand in social media; the Internet's not written in pencil, it's written in ink and that means if you take on the establishment your brand may receive a series of punches back from them.
But the flip-side is true; if you see oppression and let your followers know, they will fight alongside you and see your brand as the champions of a higher cause: moral decency.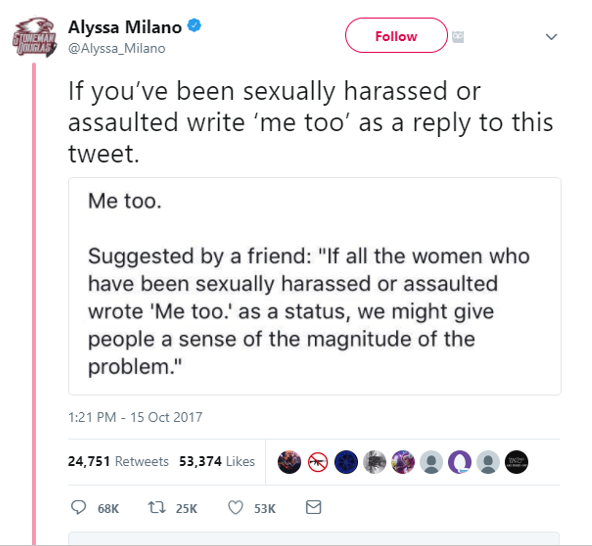 With 319 million monthly active users, and 24% of US adults using it each day, Twitter remains one of the most powerful social media tools on the planet.
While there are other social media platforms you should also target, going viral on Twitter is a skill that every brand would love to master, as doing so can raise your profile and your revenue in one fell swoop.
My 4 examples show how you can achieve virality in the right way. There is plenty that you can learn from them and apply to your own social media strategy.
However, the most important lesson to remember is that going viral for the wrong reasons could cost you big – just ask Snapchat, whose $1.3 billion share price loss is said to be the result of just one viral tweet.
Victoria Greene is a branding consultant and freelance writer. On her blog, VictoriaEcommerce, she covers marketing, content writing, and how brand's can evolve their social media strategy to meet their ever-changing needs.