10 years ago, Co-Founders John and Leo Resig began a Men's Lifestyle digital platform you may be familiar with: theCHIVE.
"They created a culture where people can escape from politics and the annoyance of everyday life and come and have a good laugh."
-Jill Broek, Director of Brand Strategy
As you scan through the platform, you'll find three types of posts: feel-good, funny images, pictures of women that the platform calls 'Chivettes', and stories from the CHIVE's charity division.
Director of Brand Strategy, Jill Broek, shares with us that although some people may see theCHIVE as a "bro site", this is actually just a misconception. From a woman's perspective, the company culture is very inclusive of women and has a strong humanitarian focus.
"I think that from an outside perspective if people don't know theCHIVE, it seems like this bro-centric culture but it's really not. There are Chivettes on our site, and most of those images are submits from women across the country who want to be on the site. There are tons of women who visit the site on a regular basis themselves, and a ton of women that work here. It's humor-first, and then humanity as well and trying to help the community."
Helping the Community
TheCHIVE's charity group helps the community by finding people in need and inspiring their massive platform, which has over 20 million monthly users, to take action.
They focus on people with rare medical diseases (for example, those that affect 0.04% of the world's population), veterans, special education initiatives and first responders.
Through these efforts, theCHIVE has raised over 10 Million dollars for these various causes around the world in the past 10 years.
"Our audience is very motivated when there is a charity tie-in. We'll usually ask our audience to share a post with a hashtag, and donate $1 per post to the affiliated charity."
But engaging such a wide-spread following can be challenging. How do you keep track of 20 million people a month and monitor how they're engaging with your content?
TheCHIVE's solution is using unique hashtags.
They've done this with multiple campaigns, like when they partnered with Netflix to promote The Punisher by asking their community to share a photo of the show's famous skull design with #ThePunisher in their post.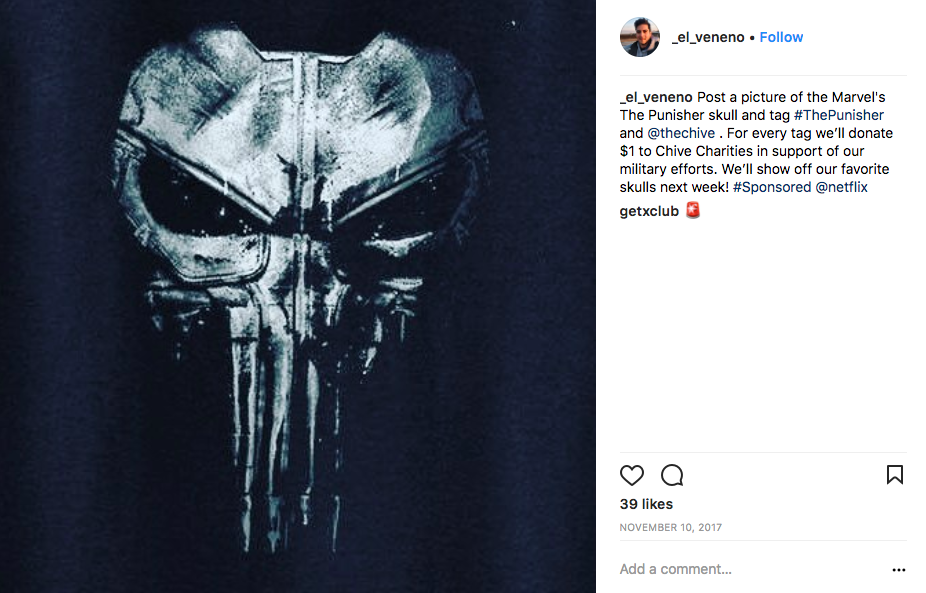 "The show was about a former military person, and those Punisher skulls are so prevalent within our community. So we asked them to post a photo with the skull and #ThePunisher and we donated $1 to CHIVEcharities to help veteran initiatives"
They ran a similar campaign to promote the new Dave Chappelle show, this time donating to DC public schools, which is Chappelle's big charity initiative.
"Without Keyhole we wouldn't have been able to do these campaigns."
They also use unique hashtags to run other CHIVE-wide events, like the first-ever national beer pong tournament.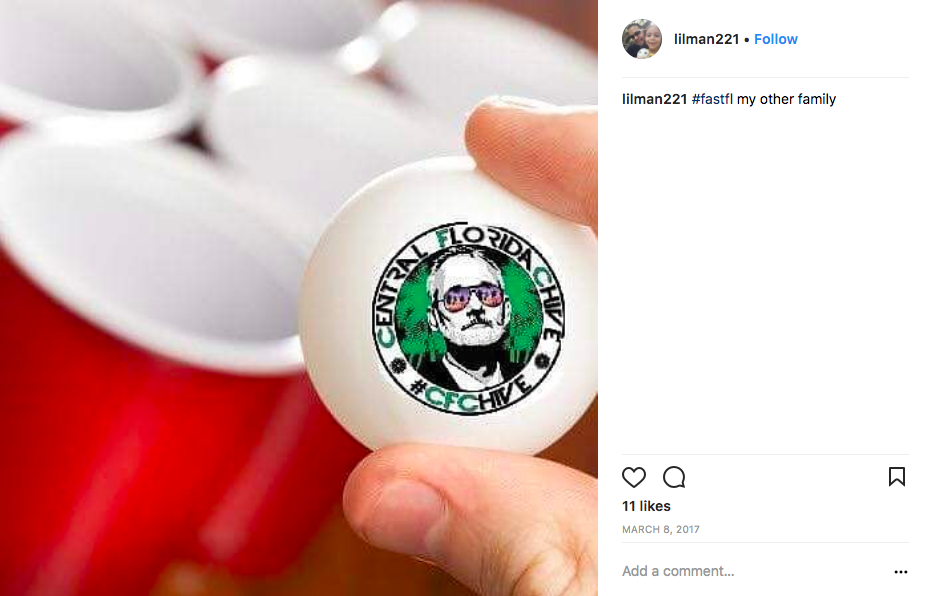 "We started our partnership with you guys because we did our first ever national beer pong tournament. A client of ours was working with us to advertise their hangover relief product (FAST). The campaign was around March Madness, so we ran a bracket-style beer pong tournament."
As the company couldn't run full tournaments in every state, they used 50 unique hashtags (1 per state) to track the state-wide CHIVE beer pong tournaments being held around the U.S. The top 2 winners from each group were then flown into Austin for a National championship match.
"We were tracking 50 different hashtags & figuring out who's in the lead at each state in real-time. We would update it throughout the week to know who's most likely to win. Without Keyhole, tracking this many hashtags would've been impossible, so that's where our partnership started."
So if you need to engage a massive community, keep unique hashtags in mind to anchor their conversations to each other and to you. Plus, running hashtag analytics on owned #s always provides an amazing opportunity for consumer insights.