MELT Atlanta is a premier full-service agency that amplifies major brands through collegiate athletes and athletic events.
Right now, for instance, one of MELT's projects is working with the Olympic athletes that form part of the #CokeFamily at the PyeongChang winter Olympics, and simultaneously getting ready for Tokyo 2020 (NBD, right?).
In order to best work with influencers, create future influencer strategies and report their successes with clients, MELT needs a reliable method to drive, track, and report on multiple influencer-based campaigns. This is where Keyhole comes in.
"Having a reliable number of impressions and reach for the hashtag that we are able to get within seconds of logging in has definitely solved our biggest pain point."
-Jenna Cook, Digital & Social Media Manager

Why Keyhole
The MELT Team shared with us how Keyhole helps their team optimize influencer campaigns through Account Tracking, Hashtag Tracking, QuickTrends, and Reports.
Account Tracking
The MELT team tracks all influencer accounts within Account Tracking, giving them full visibility into how the accounts are performing.
Insights from this dashboard include top performing posts, follower growth, and insights such as most engaging post type, best posting times, optimal post length, follower insights & more (within the Optimization tab).
By combining this information with their own internal strategy, the MELT team was able to work with one of their current influencers to strengthen their Twitter performance, achieving consistent follower growth.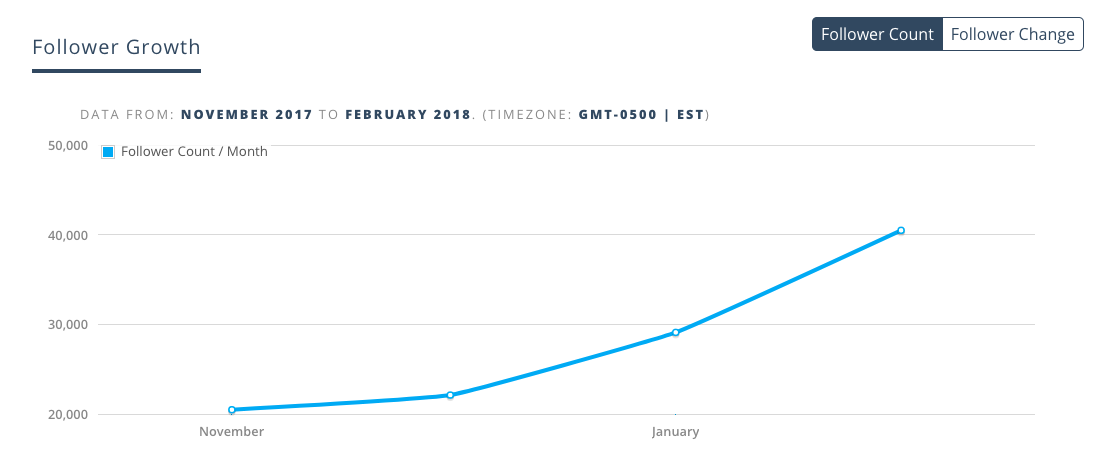 QuickTrends
We were also delighted to hear about MELT's positive experience with our new feature: QuickTrends! The team uses this tool to run competitive research, which is one of the tool's primary purposes.
"I love QuickTrends," shared Digital & Social Media Manager, Snigdha Dhar, "We used it to see how our campaign was performing against other Olympic sponsors and learned a lot."
-Snigdha Dhar, Digital & Social Media Manager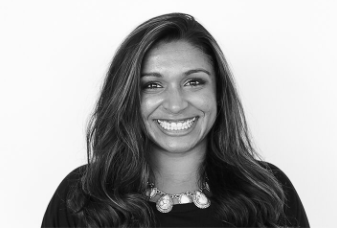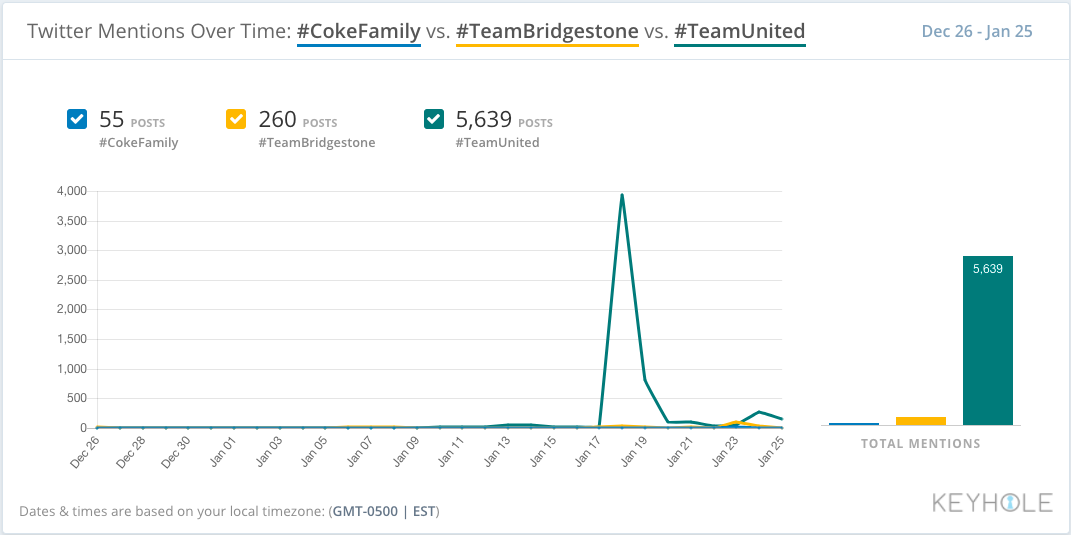 Here is what that looks like. QuickTrends gives a quick overview of the number of conversations happening on Twitter around specific topics. It gives insight into who is being most talked about in the Twitter world.
Hashtag Tracking & Reporting
Through Hashtag Tracking, the team measures overall campaign performance for #CokeFamily and any other campaign hashtags, collecting all related insights such as sentiment, influencers, related topics and more.
And, Keyhole's easy reporting tool makes sharing these campaign results a breeze. The dashboard allows MELT to share results quickly and efficiently with clients by sharing a direct link or downloading a PDF. They simply log in, quickly generate a report and share it with clients.
"We are recapping every single week. Keyhole has been extremely helpful to turn that around so fast." – Jenna Cook
Results
With Keyhole, MELT is able to focus their time and energy on campaign success and creating winning campaign strategies, ensuring that they are nurturing and managing their influencer program, and always looking forward to the next campaign.
How can Keyhole help your company? Sign up now to find out!