Jelly is a cutting-edge Digital Agency based in Santiago, Chile.
They distinguish themselves with an almost exclusively digital focus, being "99.9% digital", and flaunting big-deal clients like Toyota, Lenovo, and Mallplaza among others.
"Digital rules. If you focus on digital in the next 3-5 years you should be able to make it. That's why digital is our core."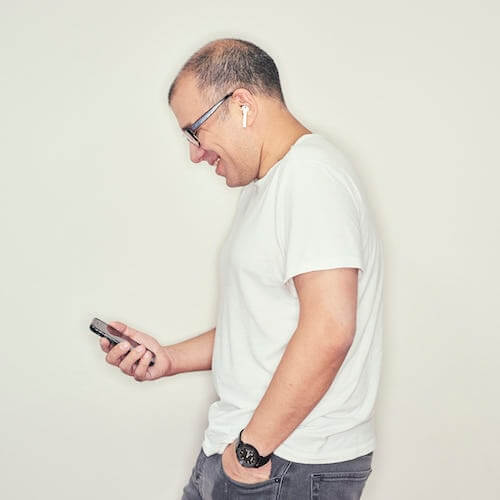 Manu Chatlani
Executive Director
But with the exceptional amount of digital content out there today, Jelly's challenge is to consistently deliver groundbreaking campaigns that stand out from the noise.
This is how they do it:
First, by promoting "rested brains" for their employees. This includes 5-week vacations for everyone on the team and working from home every Friday (because, as Manu told us, "ideas are not tied to a desk").
The second step is putting the rested brains to work, milking every second of at-work time to make sure that any campaign they put out on social is being seen and well-received by any of the 3.03 billion social media users who may see it.
But, as you can imagine, managing these many impressions is not easy.
"Have you ever seen Guardians of the Galaxy from Marvel? It's like you are in that spaceship. You are traveling, you know where you're heading and you have no one ahead of you.

Then, suddenly, you have 20 enemy ships and you need to make a decision. Do you shoot, run, hide? My job is a lot like that. I am always making decisions on how to handle situations that come up. It's non-stop."
Luckily, Keyhole makes analyzing social media much easier ?.
"Keyhole gives you a simplified view of what's happening with a current issue: it could be a hashtag, a trend, it could be an account. Whatever it is, you can go in and get a quick snapshot of what's happening."
For example, Jelly recently launched an awareness campaign that resulted in over 23 million impressions on social in 90 days. These numbers are almost impossible to track manually.

Using Keyhole, Manu's team (as well as their client) was able to instantly see this kind of key information about their campaign's performance both as it happened in real-time and at review stages once the campaign was done.
By analyzing all social media interactions and displaying the data in a simple way that takes out the guesswork, Keyhole helps Manu's team to focus on what's important. This way, brains don't get over-tired with the nitty-gritty numbers, but simply use the data to make the best decisions possible.
This is why Manu sees Keyhole as a kind of social media X-ray. You can quickly get to the bottom line that you're looking for without having to do extra digging.
"It's like an X-ray at an emergency room. Even if there's no time for something very exhaustive at first, you need to move quickly. If we are promoting a campaign we can know right away if it's working or not. I can find out easily without having to take in the full volume of the conversation."
With this kind of approach, where every member of the team can dedicate their full work time to what's important, Jelly's continuing success is no wonder. Check out their website to see what they are up to, and the type of results that can be produced by this kind of company.