What does Social Media mean to you? Social Media is a mega-trend, must-do for all marketers and non-marketers around the world, but how it's perceived and used is different for each person and each brand.
Mustafa Akkoc asked on the Social Media Marketing forum on Linkedin – What is the meaning of Social Media to you in one or two words? Here are the 30 answers that stood out. Which ones are your favorite?
1.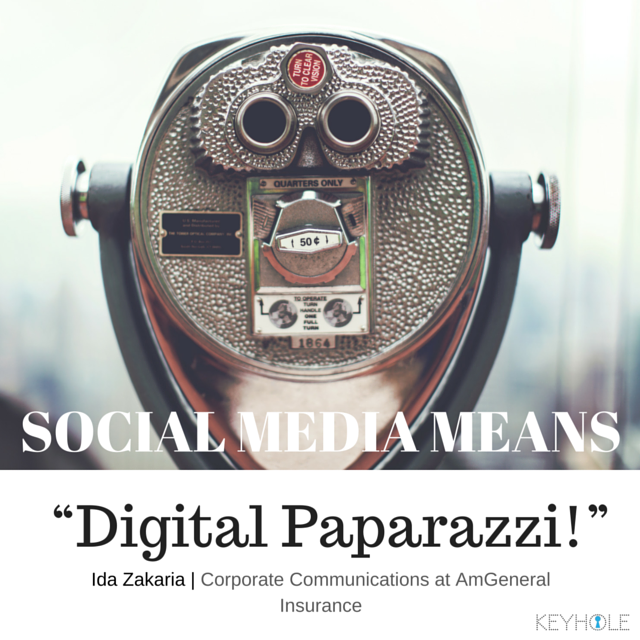 "Digital Paparazzi!" Ida Zakaria, Corporate Communications at AmGeneral Insurance
2.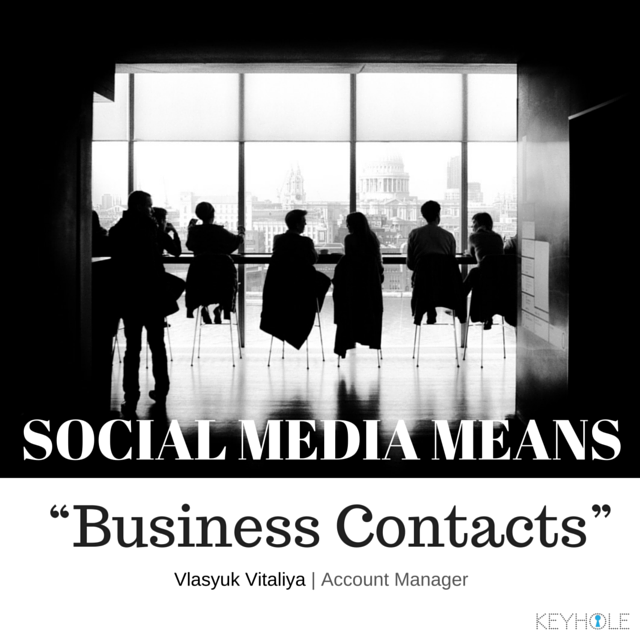 "Business Contacts" Vlasyuk Vitaliya, Account Manager
3.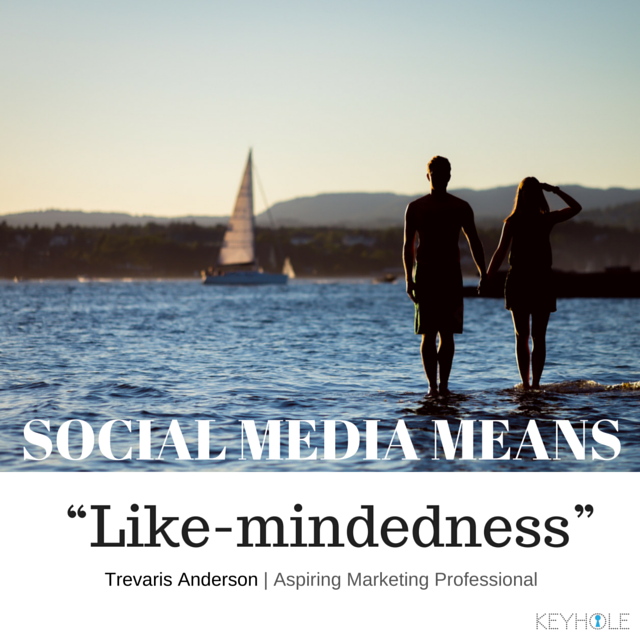 "Like-mindedness" Trevaris Anderson, Aspiring Marketing Professional
4.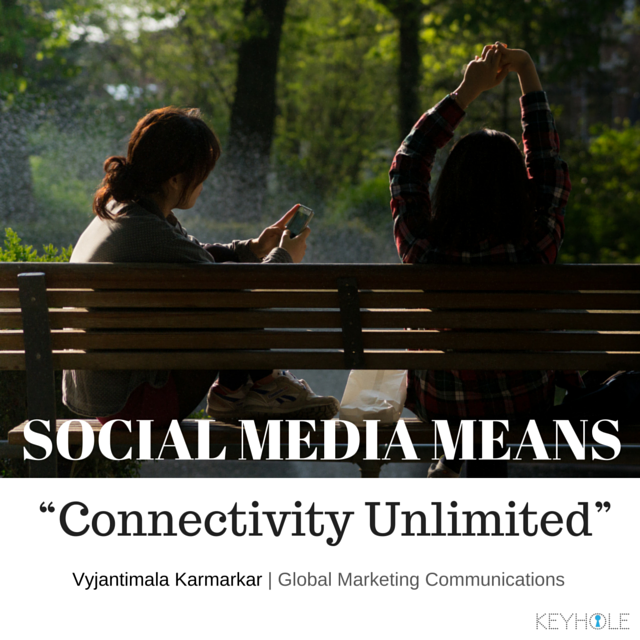 "Connectivity Unlimited" Vyjantimala Karmarkar, Global Marketing Communications Manager at Prime Focus Limited
5.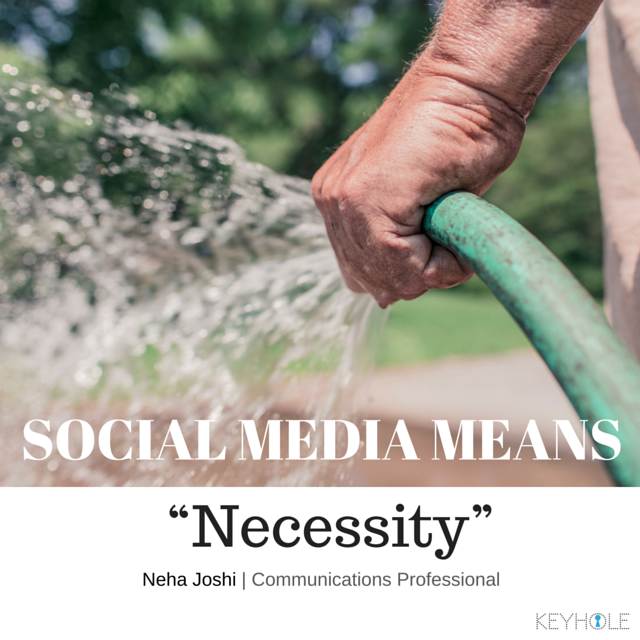 "Necessity" Neha Joshi, Communications Professional
6.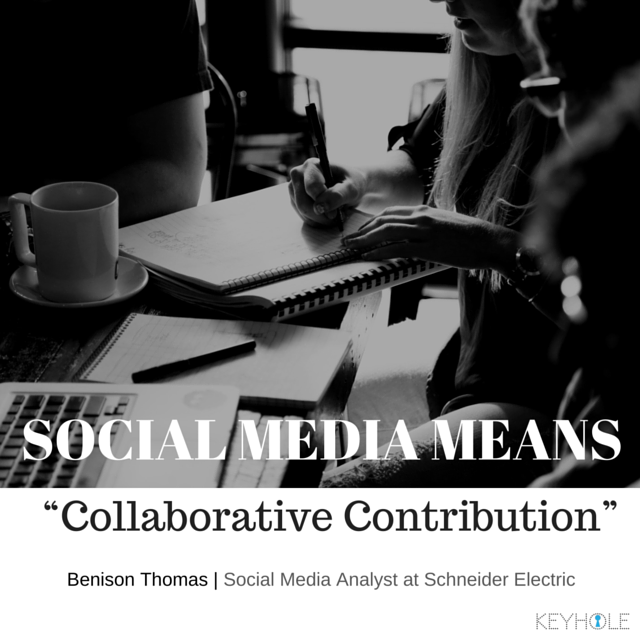 "Collaborative Contribution" Benison Thomas, Social Media Analyst at Schneider Electric
7.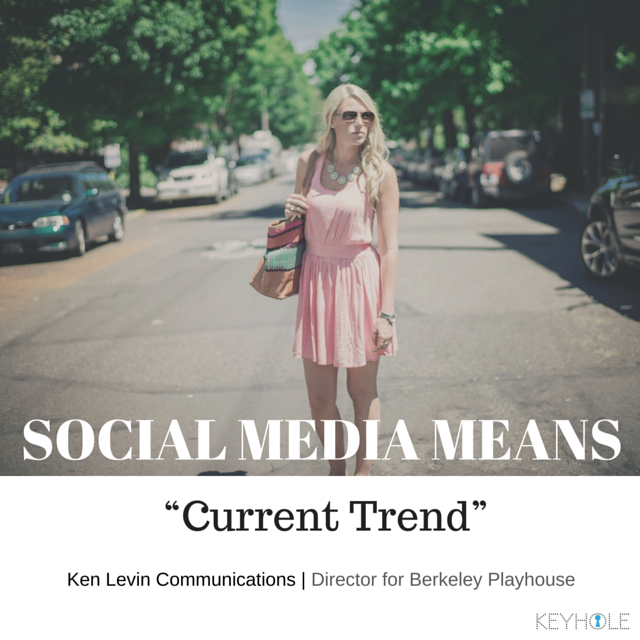 "Current Trend" Ken Levin Communications Director for Berkeley Playhouse
8.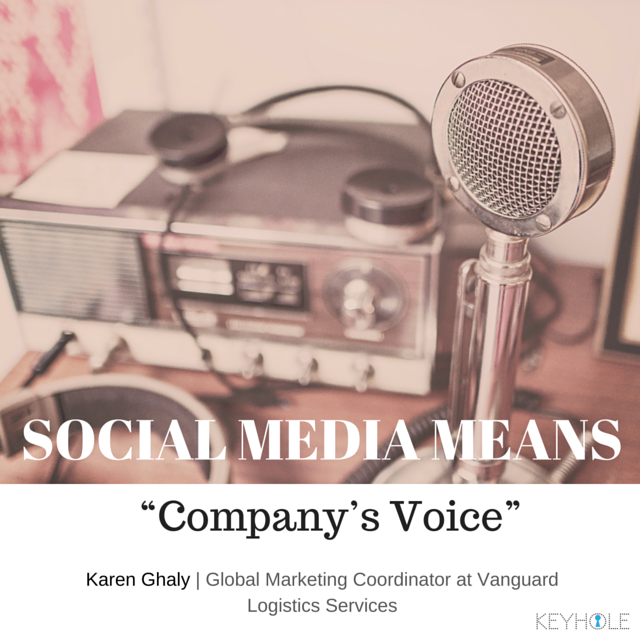 "Company's Voice" Karen Ghaly Global Marketing Coordinator at Vanguard Logistics Services
9.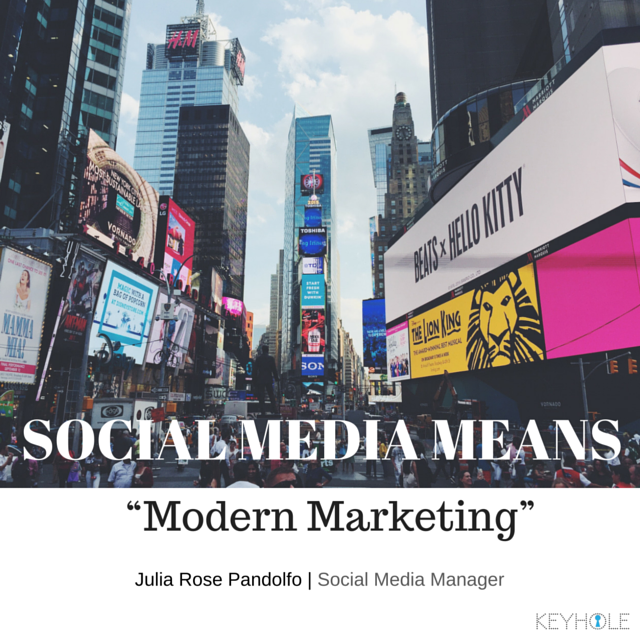 "Modern Marketing" Julia Rose Pandolfo Social Media Manager
10.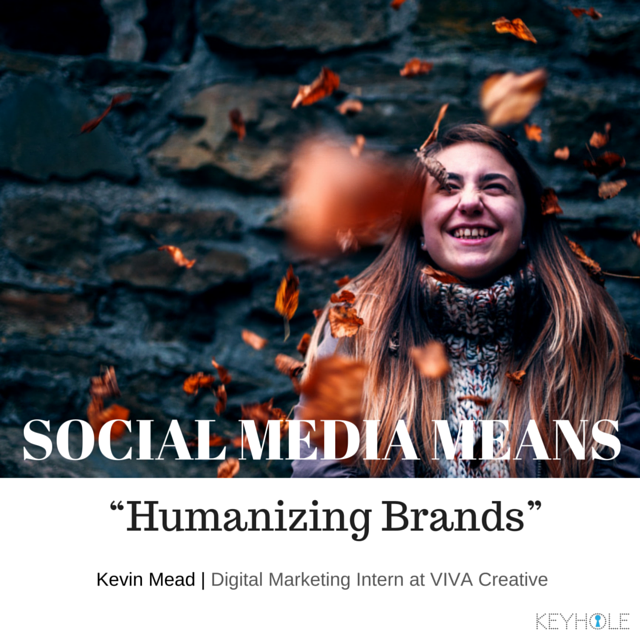 "Humanizing Brands"  Kevin Mead Digital Marketing Intern at VIVA Creative
11.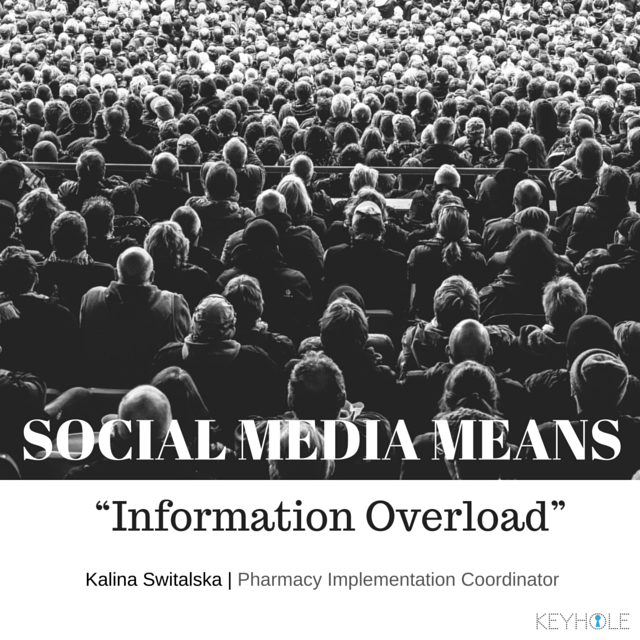 "Information Overload"  Kalina Switalska Pharmacy Implementation Coordinator
12.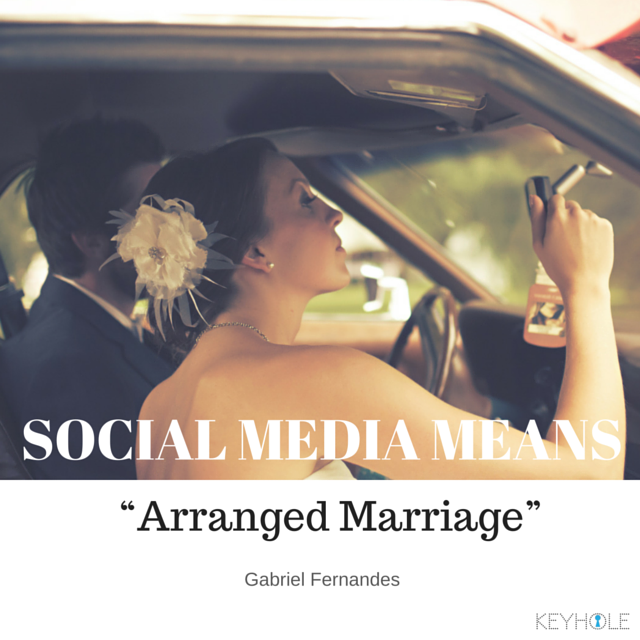 "Arranged Marriage" Gabriel Fernandes
13.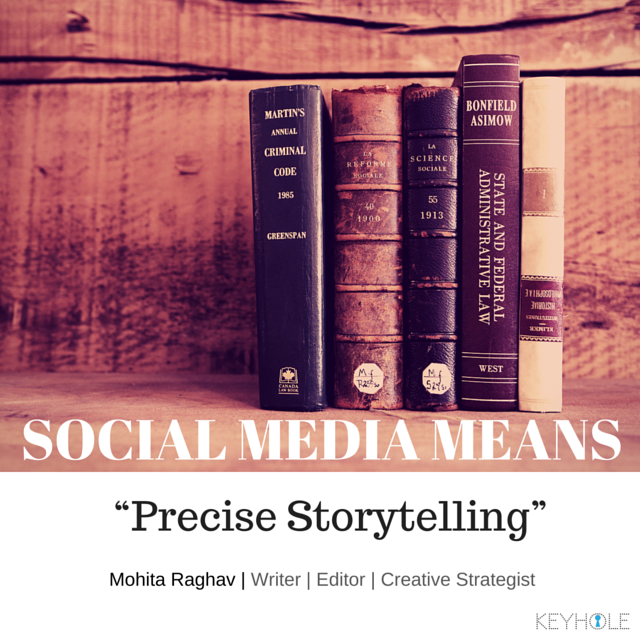 "Precise Storytelling" Mohita Raghav Writer | Editor | Creative Strategist
14.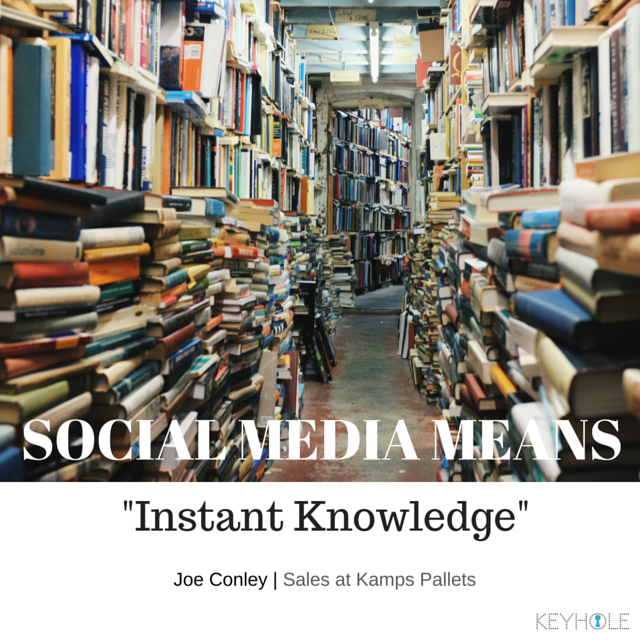 "Instant Knowledge" Joe Conley Sales at Kamps Pallets
15.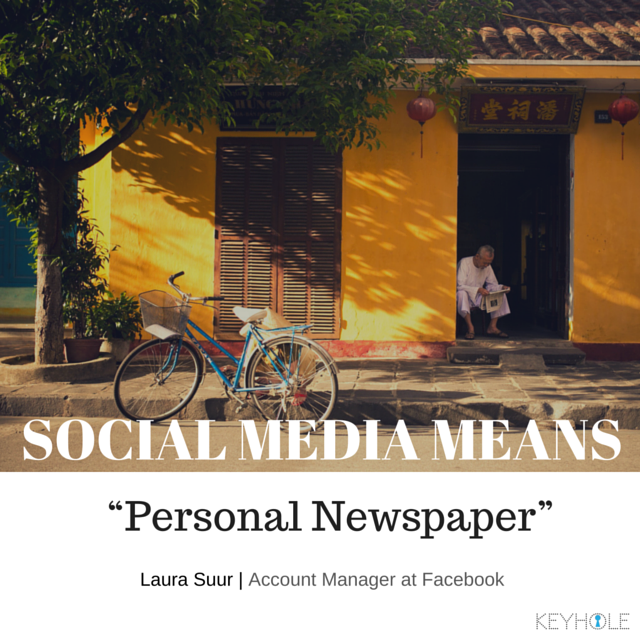 "Personal Newspaper" Laura Suur Account Manager at Facebook
16.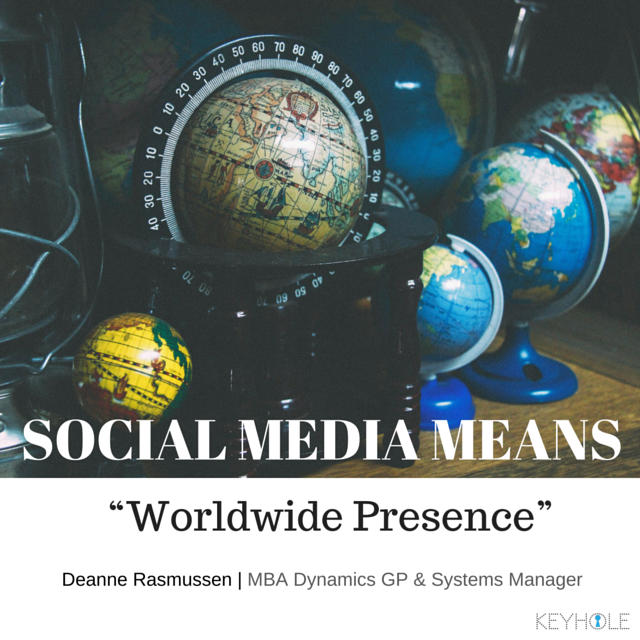 "Worldwide Presence"  Deanne Rasmussen, MBA Dynamics GP & Systems Manager
17.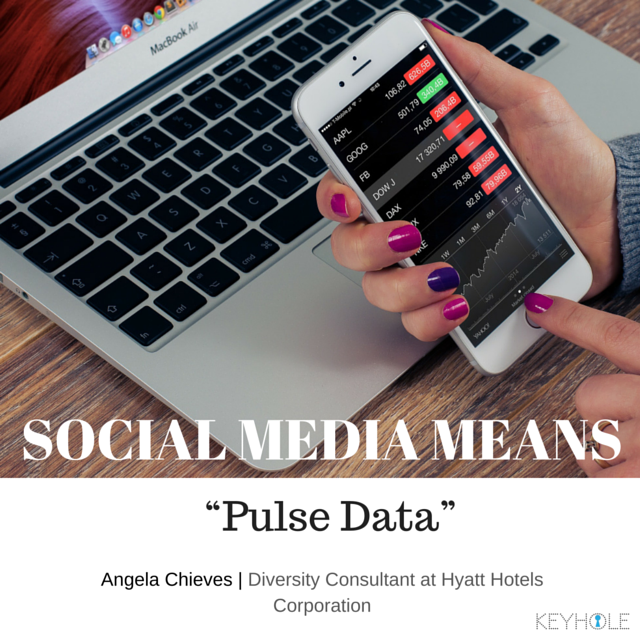 "Pulse Data" Angela Chieves, MS,CJ Exec. Mngmt/PR/HRM Diversity Consultant(Pro Bono) at Hyatt Hotels Corporation
18.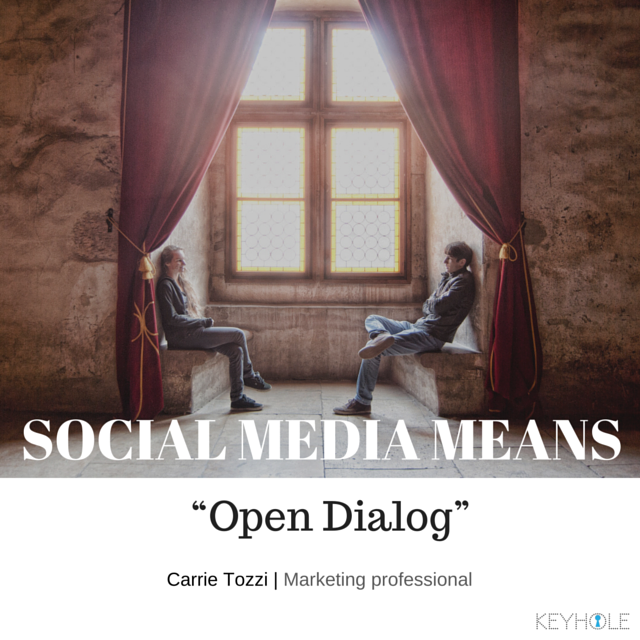 "Open Dialog" Carrie Tozzi Marketing professional with global demand generation and content marketing
19.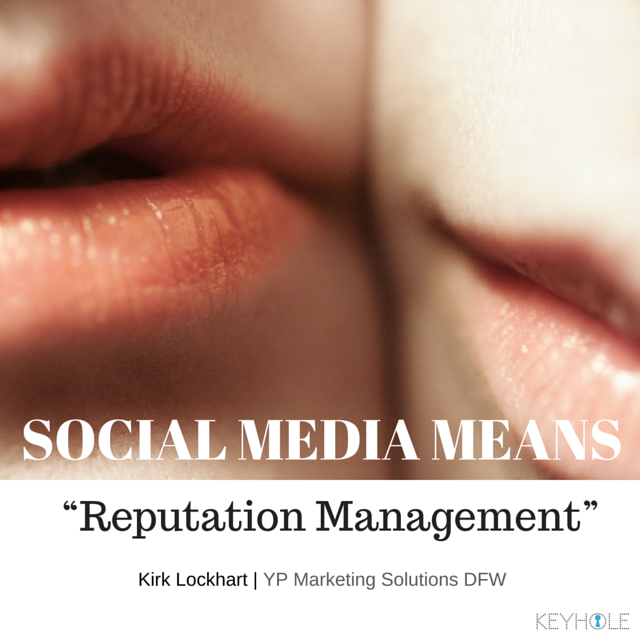 "Reputation Management" Kirk Lockhart YP Marketing Solutions DFW
20.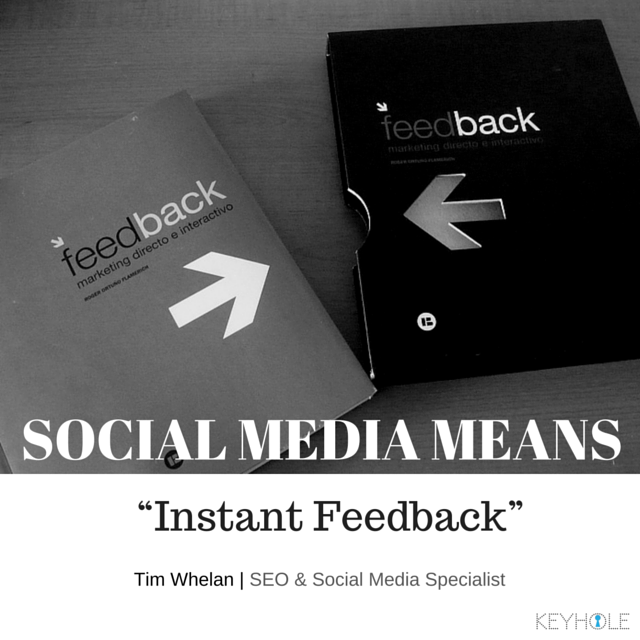 "Instant Feedback" Tim Whelan SEO & Social Media Specialist at Boston Web Marketing
21.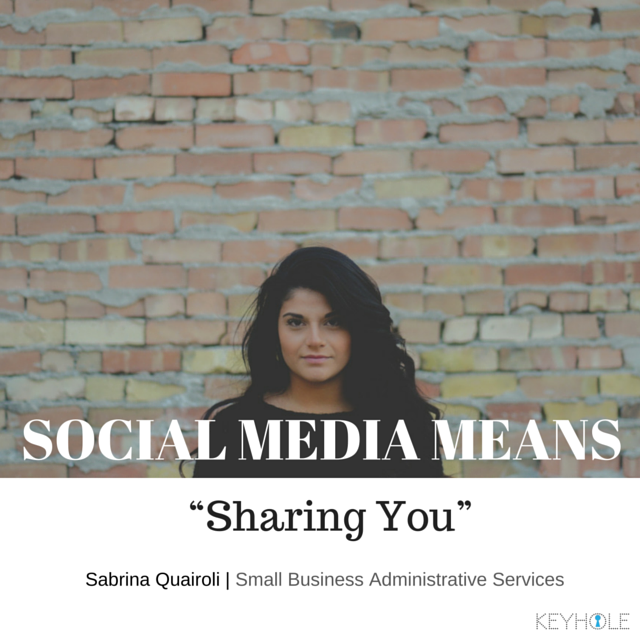 "Sharing You" Sabrina Quairoli Small Business Administrative Services & Residential Organizing Expert
22.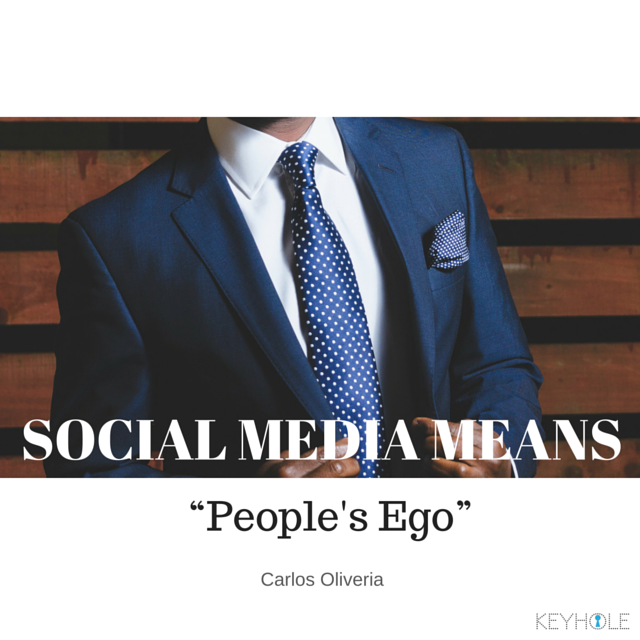 "People's Ego" Carlos Oliveria, Gestor de Procedimentos
23.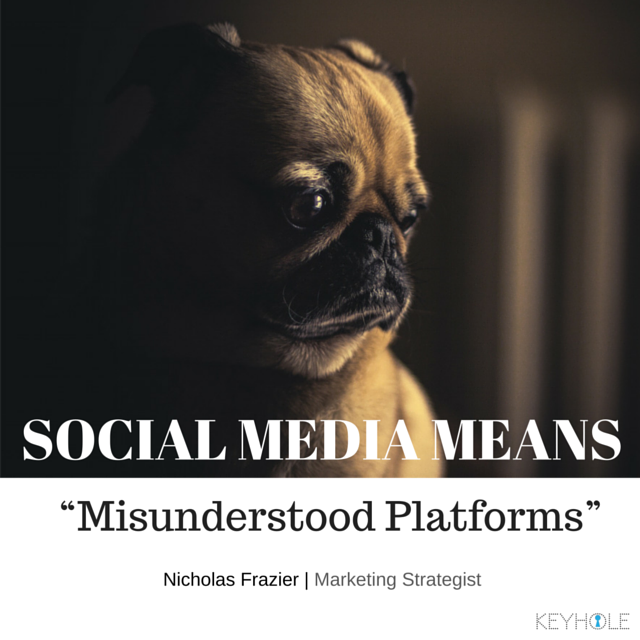 "Misunderstood Platforms" Nicholas Frazier Marketing Strategist at EasyView USA and Thinix
24.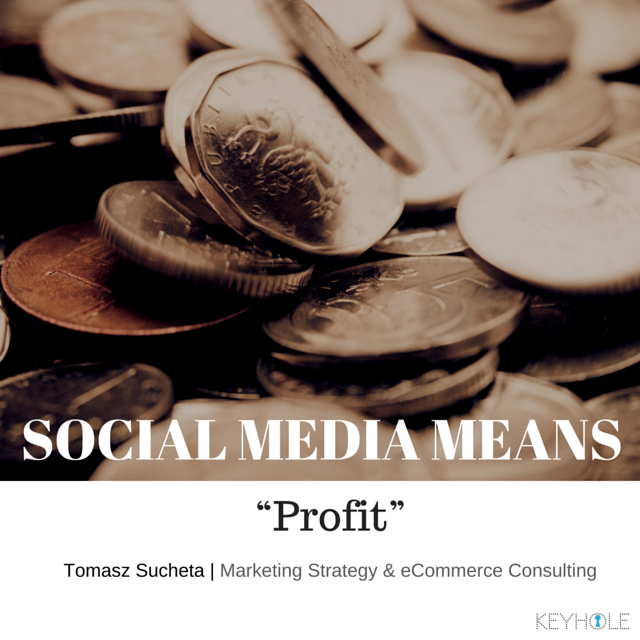 "Profit" – Tomasz Sucheta Marketing Strategy & eCommerce Consulting
25.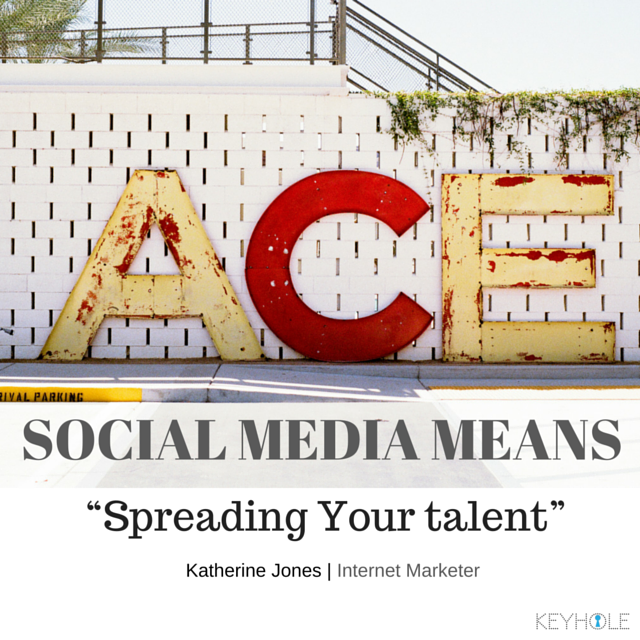 "Spreading Your talent" Katherine Jones Internet Marketer at SEOHUINK INTERNATIONAL
26.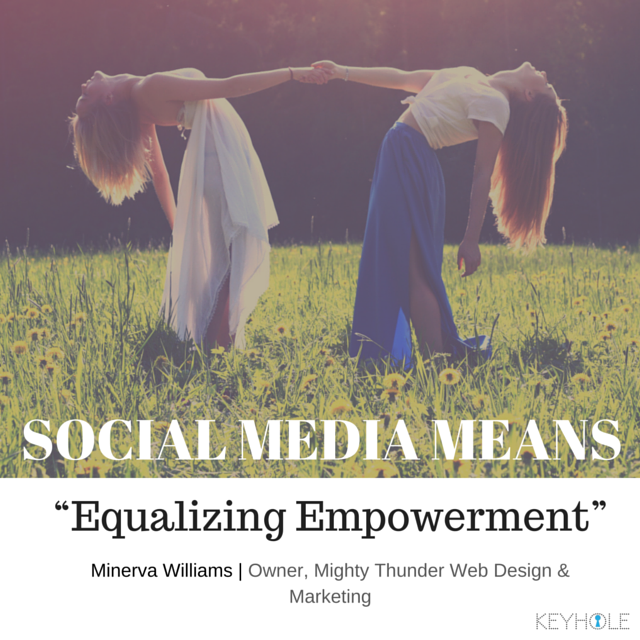 "Equalizing Empowerment" Minerva Williams Owner, Mighty Thunder Web Design & Marketing
27.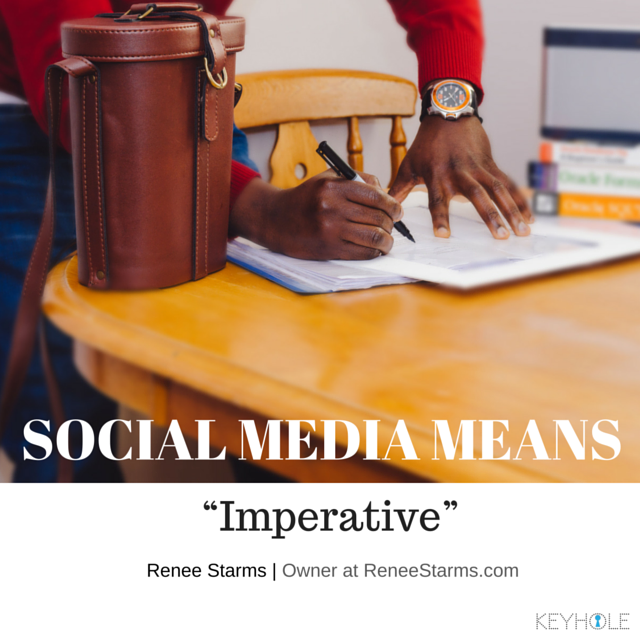 "Imperative" Renee Starms Owner at ReneeStarms.com
28.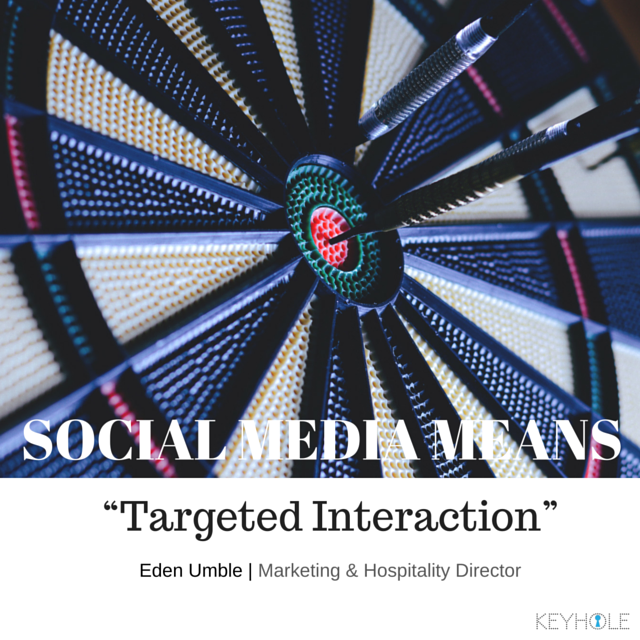 "Targeted Interaction" Eden Umble, Marketing & Hospitality Director
29.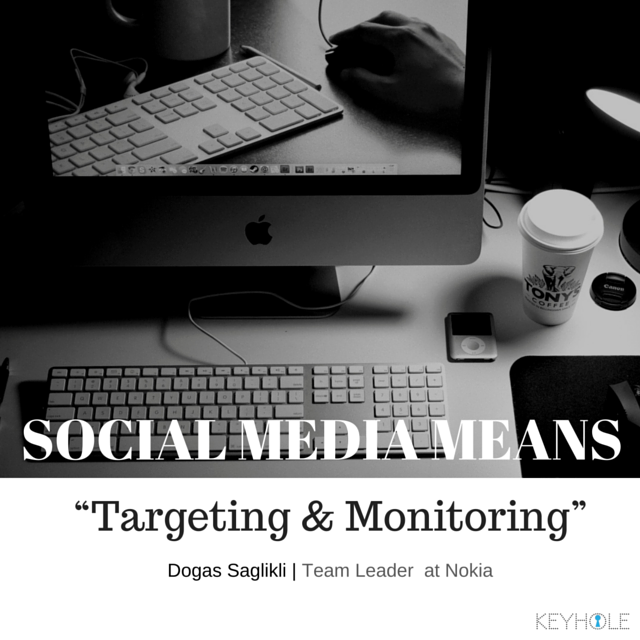 "Targeting & Monitoring" Dogas SAGLIKLI Team Leader – Location & Commerce Unit at Nokia
30.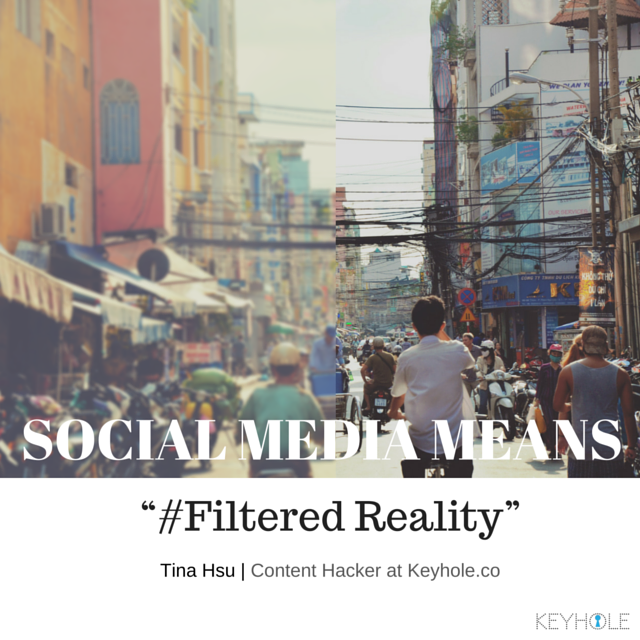 "#Filtered Reality" – Tina Hsu, Content Hacker at Keyhole.co
We particularly liked "Digital Paparazzi," "Humanizing Brands," "Personal Newspaper," and "Equalizing Empowerment." Digital Paparazzi is a perfect analogy to the sometimes voyeuristic tendencies of social media. (Speaking of voyeurism, check out our secret project Account Spy which lets you spy on your competitors' social accounts!). Humanizing Brands speaks volumes on how companies are able to use social media to show their human sides. For instance, Google's instagram account does a great job in show casing their culture and personality. Personal Newspaper is right on spot on the highly-curated content consumption pattern that evolved with Social Media.  Lastly, "Equalizing Empowerment" touches on the philosophical and socio-economic effect of Social Media, which is something we really need to appreciate (and not take for granted!). Freedom of communication, self-expression is now more democratic than it ever was in human history. Yes, unfortunately there are still some countries that have limited access, but media, that was once gated by the big guys, is now over-taken by user-generated contents.
What are your favourites? Also, Gabriel Fernandes, if you ever read this, can you let us know what you mean by "Arranged Marriage"? Thanks.
If you're a social media geek like me, make sure to subscribe to our Keyhole Social Blog, or follow us on Twitter, for tips, tricks, and tales on Social Media Marketing! If you're keen on Twitter Marketing and want a comprehensive guide & framework on how you can run & optimize a Twitter hashtag campaign, check out Run and Optimize a Winning Twitter Hashtag Campaign in Just 4 Steps!
---
Keyhole is a real-time conversation tracker that provides keyword and hashtag analytics for Twitter and Instagram. Get started for free and search your brand.