It's no longer news; Topsy is dead.
Back in 2015, Apple shut the tool down after purchasing it for $200 million two years before. Hardly anyone saw the end of Topsy coming, but well, it happened.
So what now? Of course, you can't abandon your social media marketing job because Topsy is no more.
You need a Topsy alternative that can perform the same function it did – or go beyond it.
And you're at just the right place to find that; here are the top three Topsy alternatives you can use:
1. Keyhole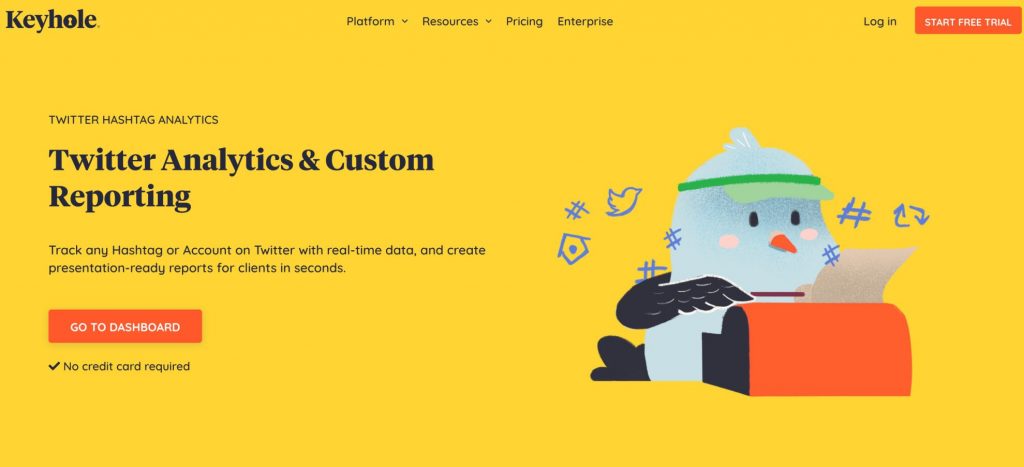 Keyhole is a great Topsy alternative & real-time Twitter analytics.
This tool shows you all the numbers you need to see to make critical marketing decisions. It also lets you monitor more than just hashtags.
Try monitoring keywords, URLs, topics, social media handles, and more. You can even track mentions and keywords across news, blogs, and forums.
You can schedule unlimited posts across multiple social media platforms. It can also show you your top posts in terms of engagement and recency, user demographics, percent of positive vs negative sentiments, and location.
Plus, you get a beautiful user interface that makes reporting a joy: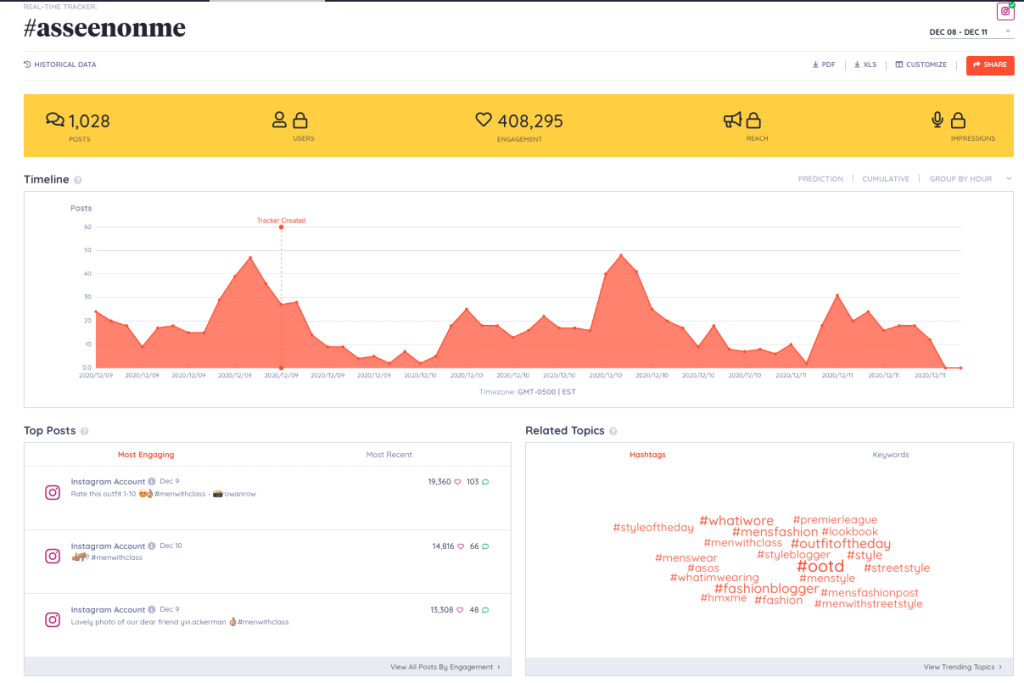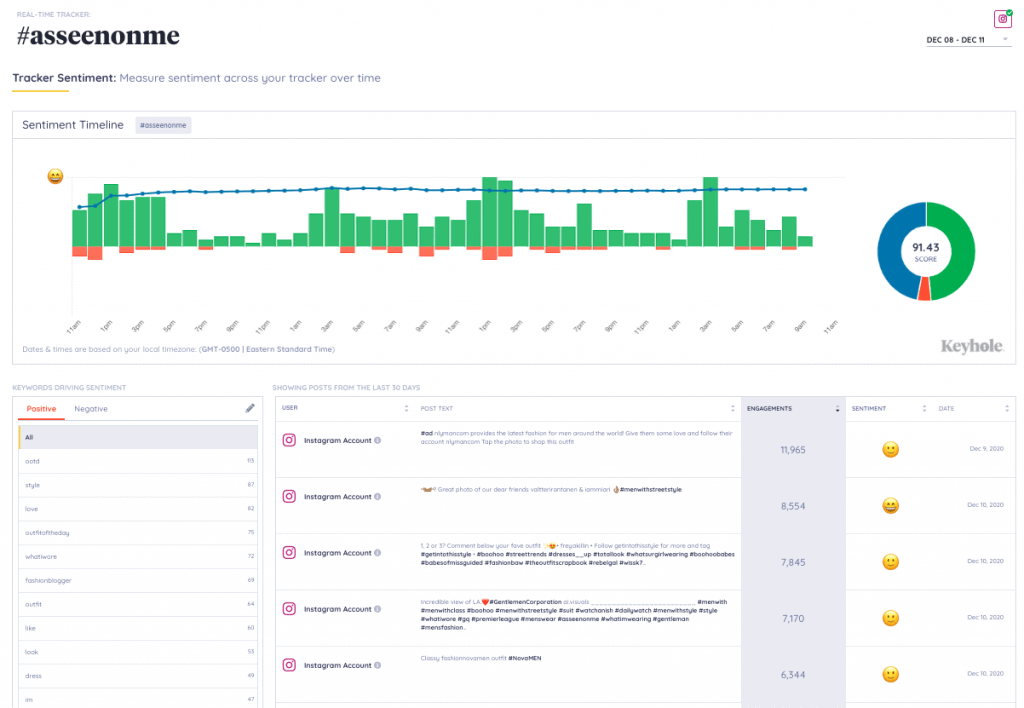 By providing quality social media analysis, Keyhole arms you with the relevant metrics you need about specific campaigns, hashtags, keywords, or social media accounts — on Twitter and other social media platforms like Instagram and Facebook.
You also have access to all this information beforehand so you can make an informed decision about whether or not you want to sign up for a free trial or perhaps a paid version of the software to access even more features.
Neil Patel says, "This tool (Keyhole) does a lot of things others can't. And as a bonus, it's extremely user-friendly."
Did you know that Keyhole users report saving at least 5 hours every week with automated data gathering, reporting, and analysis?

Start your free trial now
2. Followerwonk
Followerwonk is also one of the best Topsy alternatives you can use.
This tool provides you with quality insights about your audience on Twitter — how many of them are tweeting about your brand, the specific accounts with the highest level of tweet engagement, and the total reach.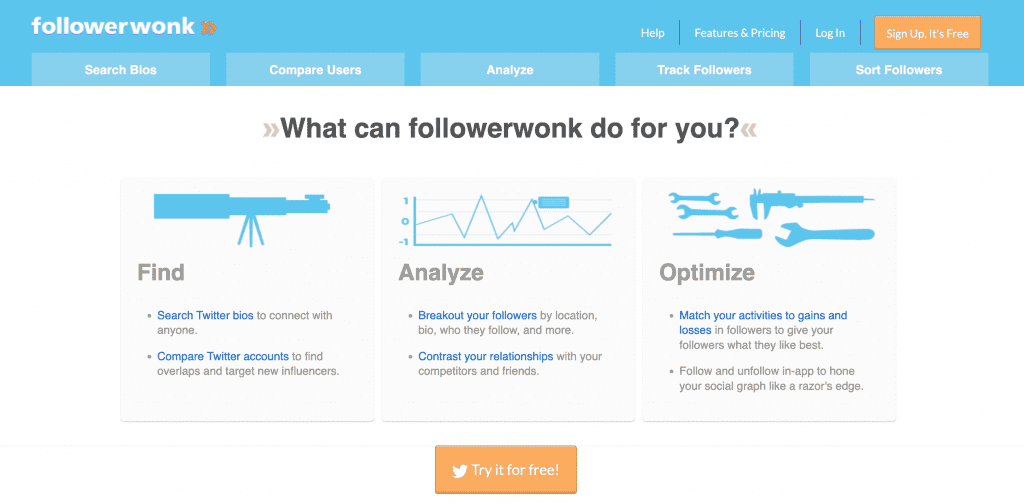 There is a free trial for this tool available. Once you're in, it shows you relevant metrics from your account(s), contributors, and followers in beautiful comprehensive visual representations.
All these metrics give you the much needed information you need to make smart marketing decisions. For example, when a certain tweet keeps getting a significant number of retweets, you know your audience have a strong affinity for that kind of content and you're able to create campaigns around it.
Understanding your consumers, your brand perception, competitors, and industry trends are elemental to gain a competitive advantage. Unlock the business intelligence that translates to revenue from your social media.

Start your free trial now
3. TweetBinder
TweetBinder is another Topsy alternative worth mentioning here.
It is a social media tracking tool that helps you analyze and display powerful Twitter and Instagram metrics.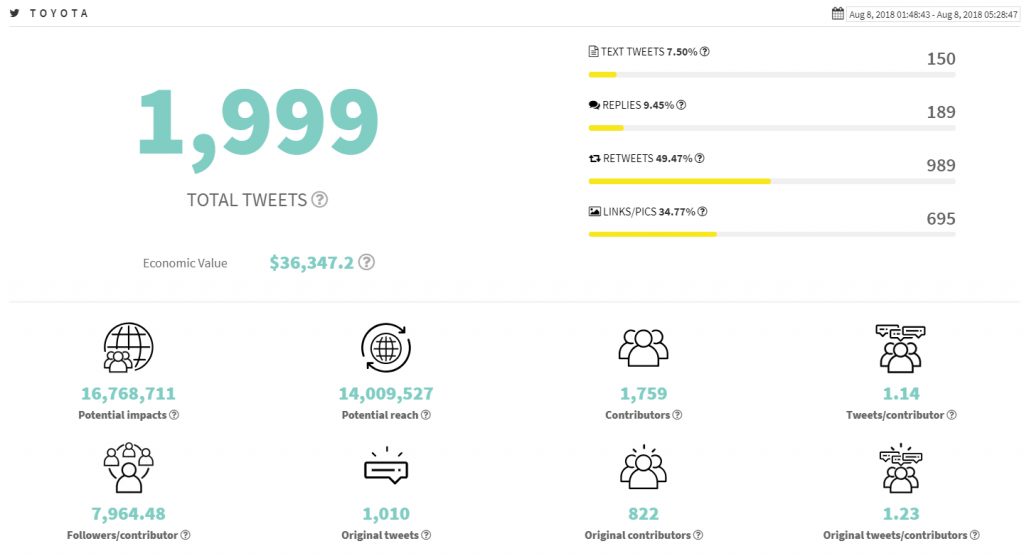 Like the other Topsy alternatives mentioned here, Tweetbinder shows you how impressions (potential impacts), reach, contributors (number of tweeters for a specific keyword, hashtag or mention), and many other important metrics.
This tool also shows you your most active brand advocates (or advocates of specific keywords or hashtags), retweeters, most popular tweeters, users with the highest impact, and even top photographers engaging with your keywords.
Also, TweetBinder allows you to get a free report of up to 500 tweets from ranging 7 days from your search date.
Any questions? At Keyhole, we are most proud of how Keyhole users rave about our service. That is because we have a top-notch team of customer success managers and developers that work around the clock to find solutions for you.

Speak to our team now
Topsy alternatives can be like Topsy (or even better)
So does life move on after Topsy? Yes.
All of these tools provide you with metrics that show in-depth data about your Twitter audience. Some of them are as good as Topsy and some are even better. You get to make smart decisions in marketing to consumers on Twitter and improve your ROI.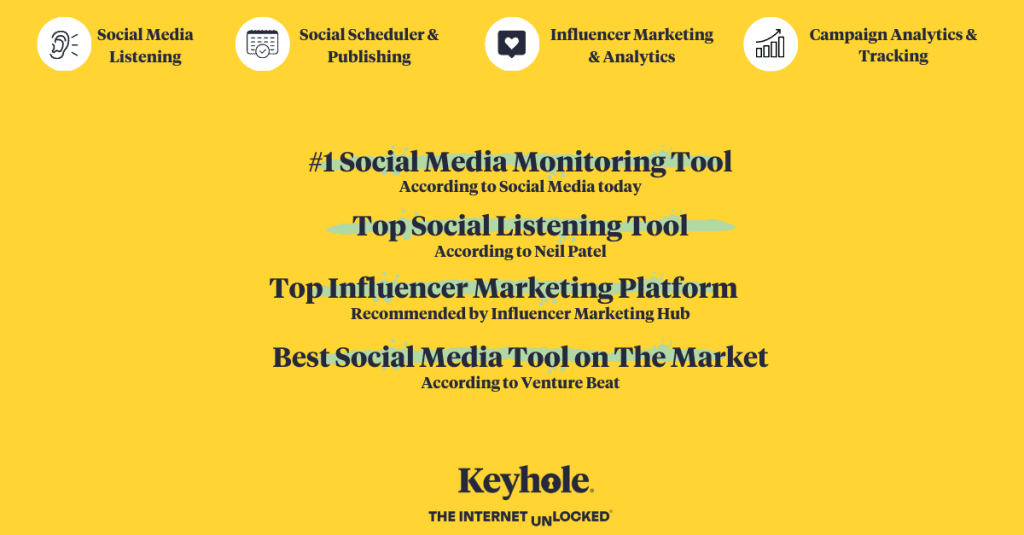 ---
Keyhole is a Social Media Listening & Online Monitoring Solution that helps marketers unlock data-driven business insights. We give you convenient analytics to feel confident and competent in your marketing decisions. Start your free trial today and get the metrics you need.
Related Articles:

11 Free + Paid Twitter Analytics Tools For Agencies & Brands In 2023
How To Do A Twitter Competitor Analysis In 5 Simple Steps
---
Frequently Asked Questions
What are some other sites that are similar to topsy.com ?
The best Topsy alternatives are:
1. Keyhole
2. Followerwonk
3. TweetBinder
Why was Topsy used?
Topsy was used for Twitter users to manage PR crisis, attend to customer queries, amplify marketing campaigns, and analyze competitors. But Topsy was discontinued by Apple in 2015.
What is the best alternative to Topsy?
Keyhole is one of the best alternatives to Topsy. The tool shows you all the numbers you need to see to make critical marketing decisions and lets you monitor more than just hashtags.