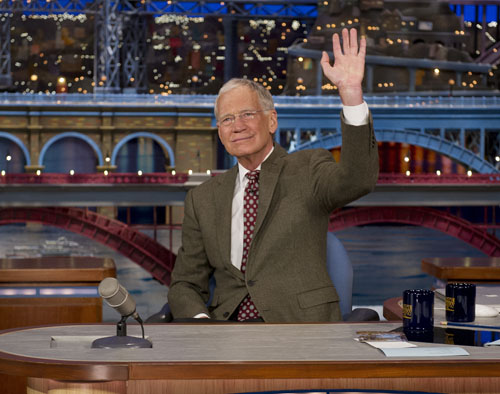 Last week, Letterman announced that he'll be retiring from The Late Show on CBS. Of course, the internet went wild and the #LettermanReplacement hashtag was born.
We used our hashtag tracker to see how people were voting. Here's how the tracker looks as of this writing: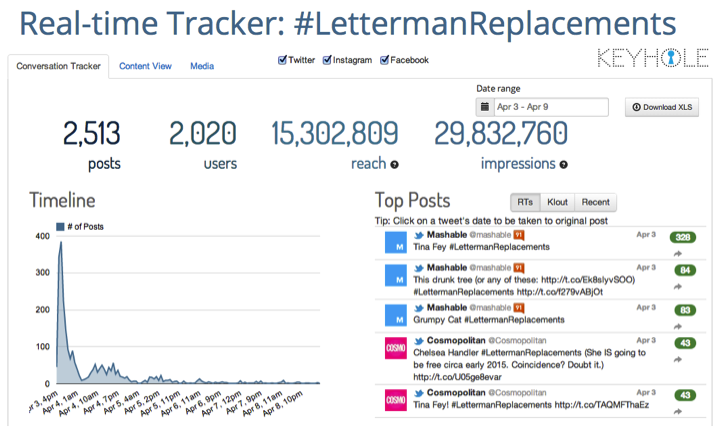 A lot of votes came in on who should replace Letterman.
WAS THERE A CLEAR WINNER? (SPOILER: YES)
It turns out that there was a clear winner on who social media thought should replace Letterman. Here's a word cloud of all the keywords related to this hashtag.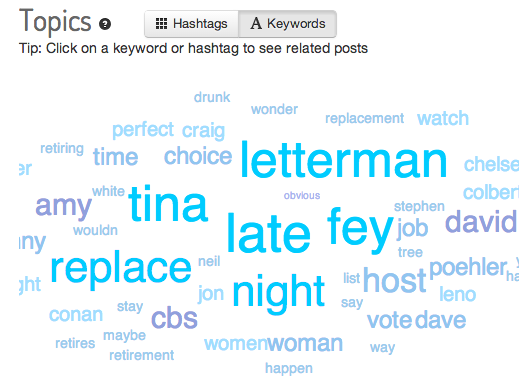 Is it easy to guess?
THE VOTES ARE IN, AND THE WINNER IS…
Here are the top 10 vote-getters: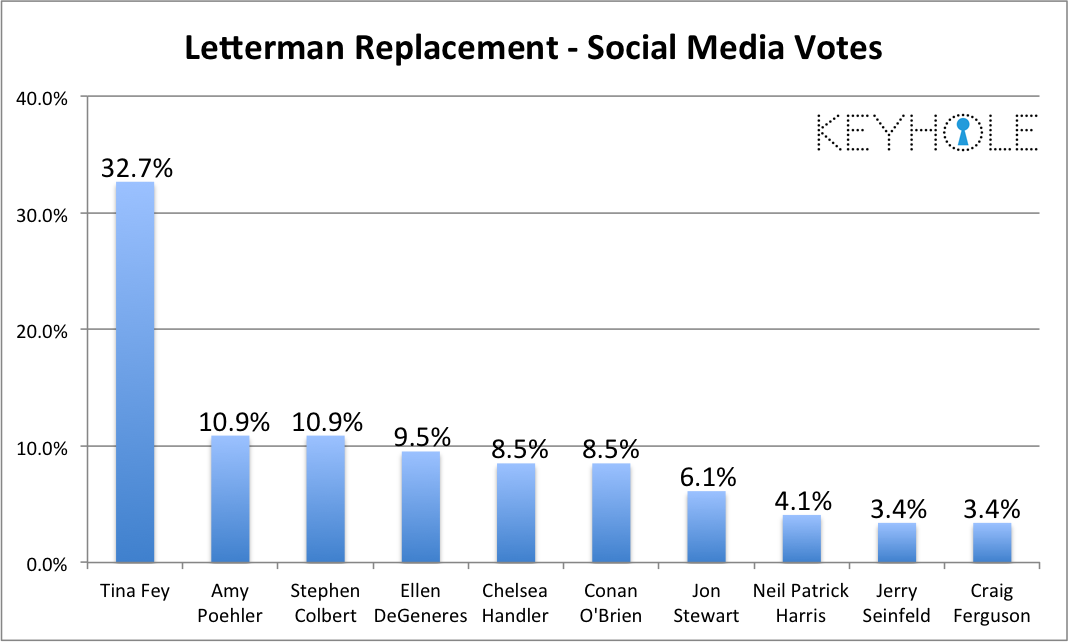 Tina Fey was the Secretariat-sized winner, according to social media, garnering a whopping 32.7% of votes. [And yes, Secretariat also got a vote.]  The next closest were her good friend Amy Poehler and Stephen Colbert, with just under 11% each.
Will these votes influence CBS' decision? We'll have to wait and see, but we think Tina Fey would be an amazing choice.
What does Tina think?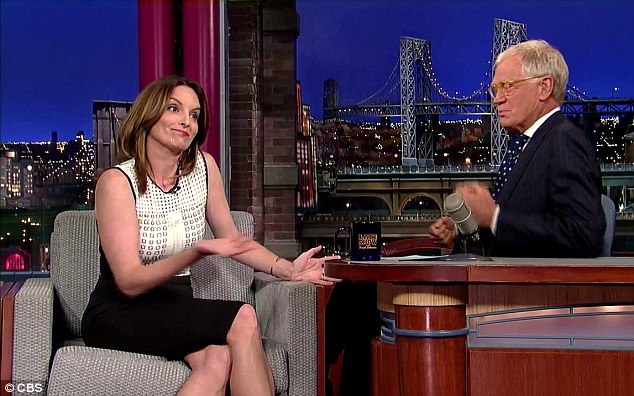 Ok Tina, play coy for now, but here's hoping!
If you're interested, the real-time tracker can be found at http://keyhole.co/realtime/ANMdMt/LettermanReplacements
---
Keyhole is a real-time conversation tracker that provides keyword and hashtag analytics for Twitter and Instagram. Get started for free and search your brand.