A lot of attention has been paid to both #InaugurationDay and #WomensMarch recently. The images on Twitter comparing the two events have been stark, to say the least.
The POTUS (the new one) and his team, however, have been adamant that this is an issue of the media not reporting the truth. We at Keyhole have decided to collect some data of our own to compare the two events. In particular, we decided to use our platform's hashtag analytics tools to compare the usage of #Inauguration-related posts vs #WomensMarch, along with the users behind them.
To be fair, we also looked at the data for both terms on the day of the event and one day after. So #Inauguration was analyzed on Jan 20-21, 2017, and #WomensMarch was analyzed on Jan 21-22, 2017.
Comparing the Numbers
Let's take a look at real Twitter data for the two hashtags.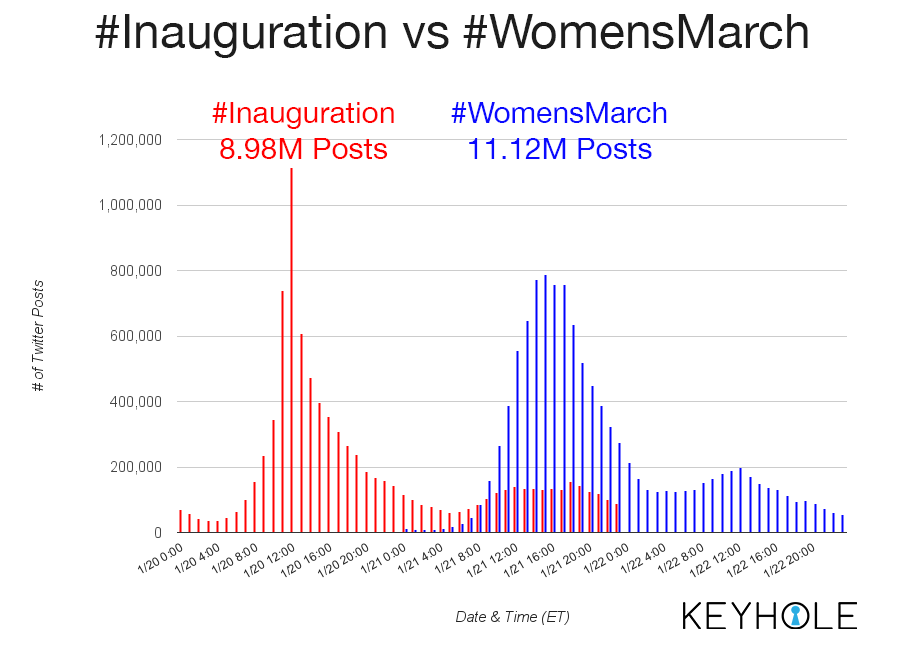 #Inauguration (and related terms) were used 8.98m times on Twitter, while #WomensMarch and related terms were used 11.12 million times!
Looking at where the two hashtags peaked:
#Inauguration peaked at over 1 million tweets on Jan 20 during the 12pm hour (All times Eastern)
#WomensMarch peaked at just under 800k posts on Jan 21 during the 3pm hour
The People Behind #WomensMarch
It's easy to be misled by the word "women" in #WomensMarch. Our data showed that a full 1/3 of posts with the #WomensMarch hashtag were shared by men.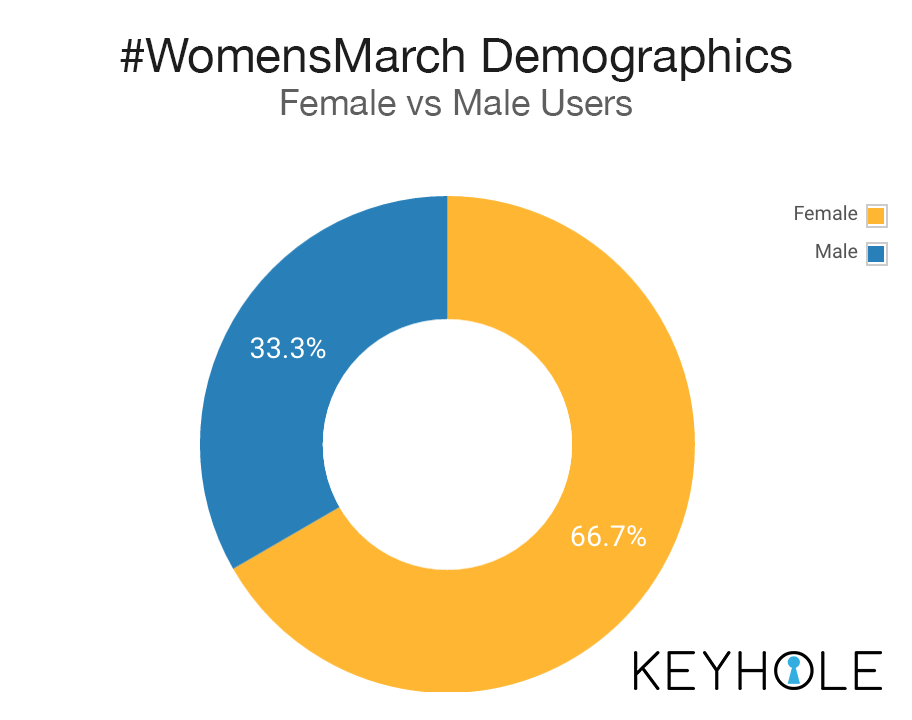 It's also interesting to note that posts with the #WomensMarch hashtag were shared from across the country! Users from all 50 states + D.C. used the hashtag to provide their support, with California and New York leading the way.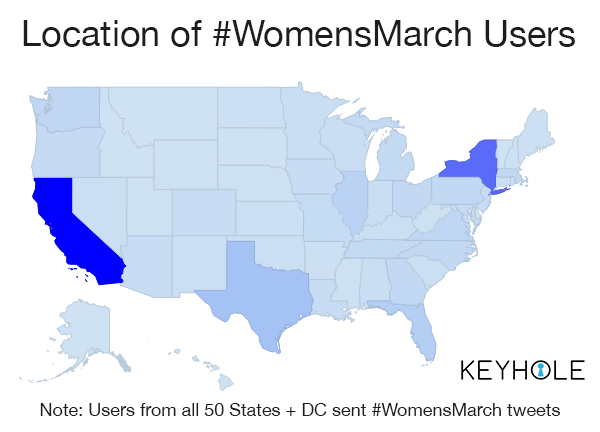 As the data shows, this was a country-wide (and worldwide) movement, led by women but supported by all.
What #WomensMarch is Really About
One analysis that often helps read into the thoughts of participants is related hashtags: what other hashtags did people use with #WomensMarch?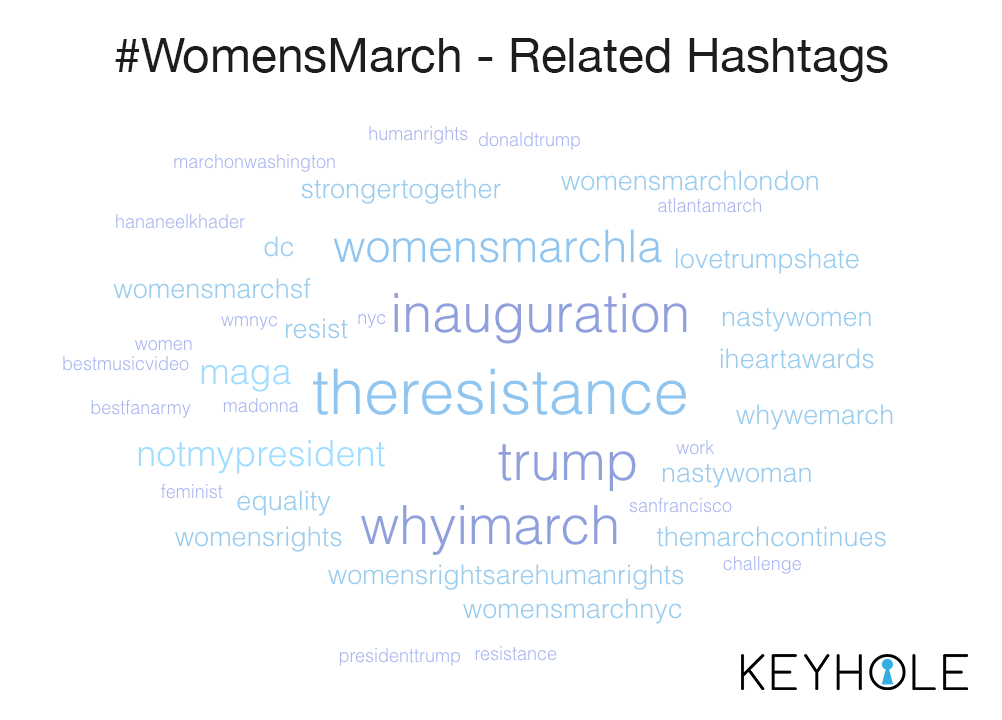 While a number of location-focused hashtags (e.g. LA, SF, NYC and even London) appear with the official hashtag, what's really telling is that 2 of the most popular ones were #theresistance and #whyimarch. It shows that a number of users felt that these marches were not only about supporting a movement, but also resisting a bigger one — one being led by the new President.
To participants of the #WomensMarch, it was about equality, human rights and being stronger together. And yes, it was also about proudly being a Nasty Woman.
Love Trumps Hate. Data Trumps #SpicerFacts.