The content and inbound marketing channels have grown immensely over the last few months. But in this growth of content, it's important not to lose sight of content strategy. For every business, this strategy should ultimately decide the main marketing channel for traffic and sales.
Why you produce content for your business should ultimately drive all aspects of content marketing — what you produce, when you publish it, and which mediums you use for distribution.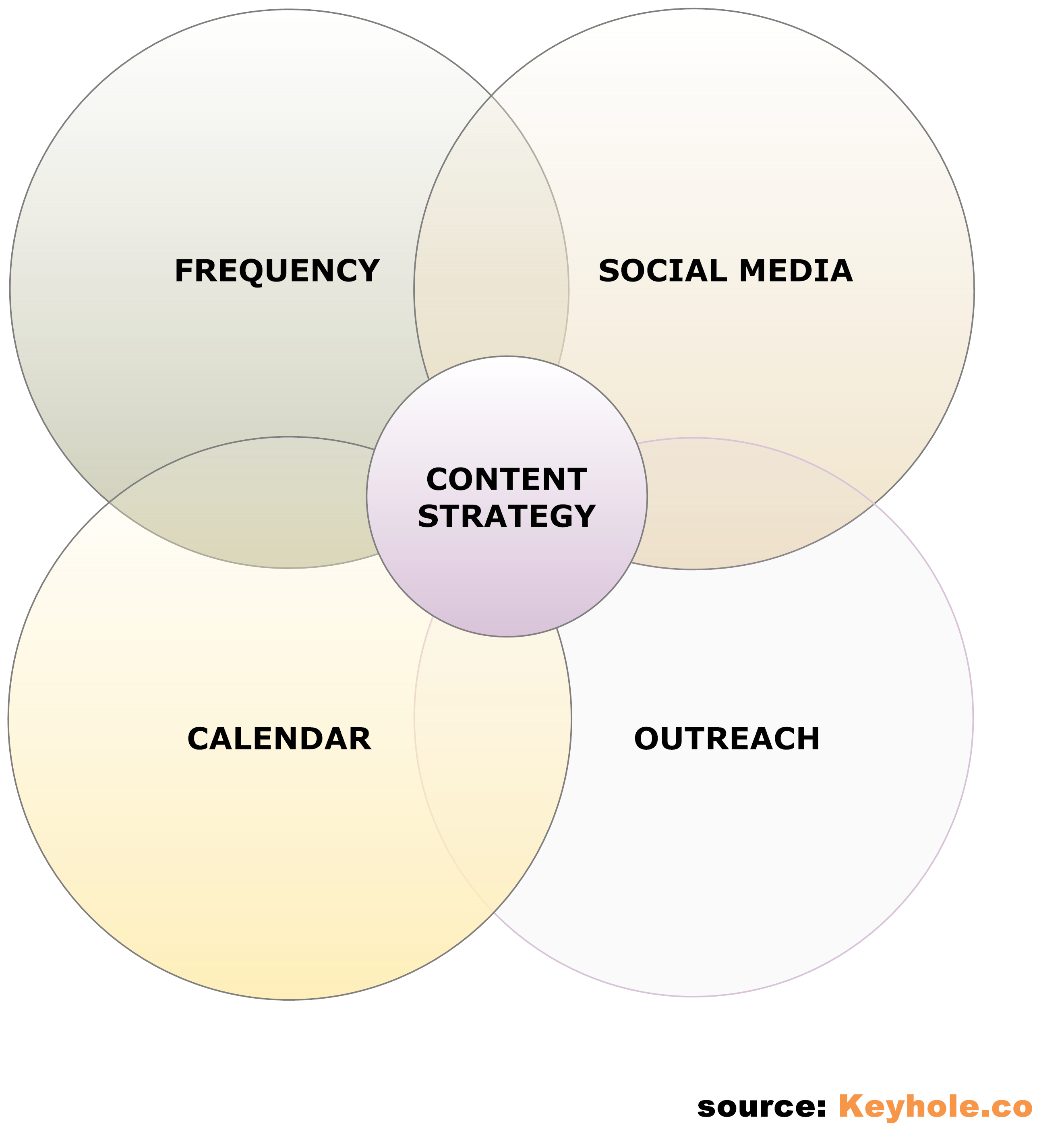 Let's briefly go over 4 important elements of content strategy that should drive many of these decisions.
WORKFLOW CALENDAR
It's easy to get distracted and focus on less important things, which is why everyone should build a solid plan around their work, and especially their content. Editorial calendars help plan content ahead of time, which enables teams to research and ask questions prior to approaching deadlines. It takes about two weeks to notice a significant change in how content strategy is unfolding.
HIGHER FREQUENCY
An editorial calendar also helps organizations plan for content frequency, which is just as important. We've been spending some time monitoring marketers and online brands for how often they publish their content. In our research, we have learned that most businesses publish an average number of four blog posts per week.
We recommended sticking with at least that number; and if you're able to publish more, then that's just bonus and will help you generate results more quickly. It's a fact that Google visits sites more often based on the frequency of the content published.
NICHE SOCIAL NETWORKS
You're probably promoting on Twitter, Facebook and Google+ already, but what about more specific niche websites? It's important to remember that there are very tailored and specific communities forming around the web, which you can join and benefit from. Have you tried Quora or Inbound.org, for example?
They're populated by webmasters who you can engage, and maybe even form a relationship with. Try it for a couple of weeks, or else you'll never know!
EMAIL OUTREACH
Given the proven value of email marketing, this is quite possibly the most overlooked way of promoting your content and brand. While most people hesitate before hitting the 'send' button, open and click rates should provide a good indication of if you're providing value.
At the very least, it may be beneficial to send individual emails to other bloggers and website owners you've linked to — why not let them know that you've helped promote them? While not everyone will answer these emails, those who do are usually very positive and help me promote your content in return.
This method also enables the other person to keep you in mind; and the next time they're looking for information to use in their posts, you might be the one they feel confident about.
CONCLUSION
Many of these are simple elements that, if implemented, can lead to huge benefits. Like other marketing channels, content marketing also requires strategic thinking that starts with the end goal in mind. We're starting to use these ourselves, and very few changes have led to greater results than the 4 elements mentioned here.
Photo credit: atimannetteoton

Keyhole is a real-time conversation tracker that provides keyword and hashtag analytics for Twitter and Instagram. Get started for free and search your brand.