With influencer marketing and branded content continuing to surge in the digital marketing space, it's no surprise that Brand Collabs Manager for Facebook and Instagram is being introduced.
Previously only available to Facebook creators, it's a new marketplace tool being tested with a select group of Instagram creators.
What is Facebook Brand Collabs Manager?
Facebook Brand Collabs Manager is a new marketplace tool that allows creators and influencers to easily share their insights and engagement metrics with brands, and help find brand partners that align with their audience or following.
It's an easy tool that allows creators to manage their partnerships.
Brands or companies can also easily see insights when tagged in associated branded content within the Instagram app or within the platform.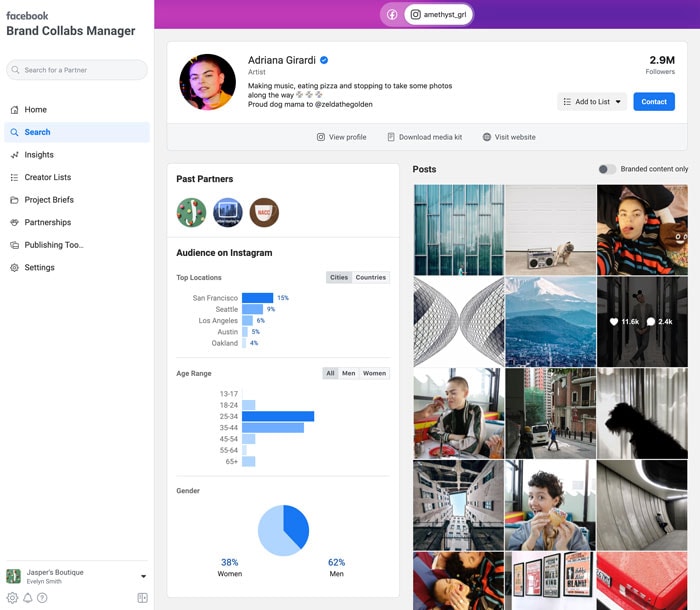 What Criteria Do You Need to Qualify?
To have access to this new tool, Facebook requires its creators to meet a set of criteria.
In order to qualify, you must:
Comply with Facebook's Branded Content Policies, which don't allow certain forms of branded content, such as roll ads or banner ads
Meet Facebook's Partner Monetization Policies
Have 1,000 followers and at least one of the following:

15,000 Post Engagements (The number of times people have engaged with your posts through likes, comments and shares and more.) in the last 60 days
180,000 Minutes Viewed in the last 60 days
30,000 1-Minute views for 3-Minute Videos in the last 60 days
Be a Page Admin for the page you are submitting
Have a Page that is in a Brand Collabs Manager eligible country.
You can check your eligibility on the Facebook website.
If you are the admin of multiple pages, you're able to check the eligibility of all your pages with a single click.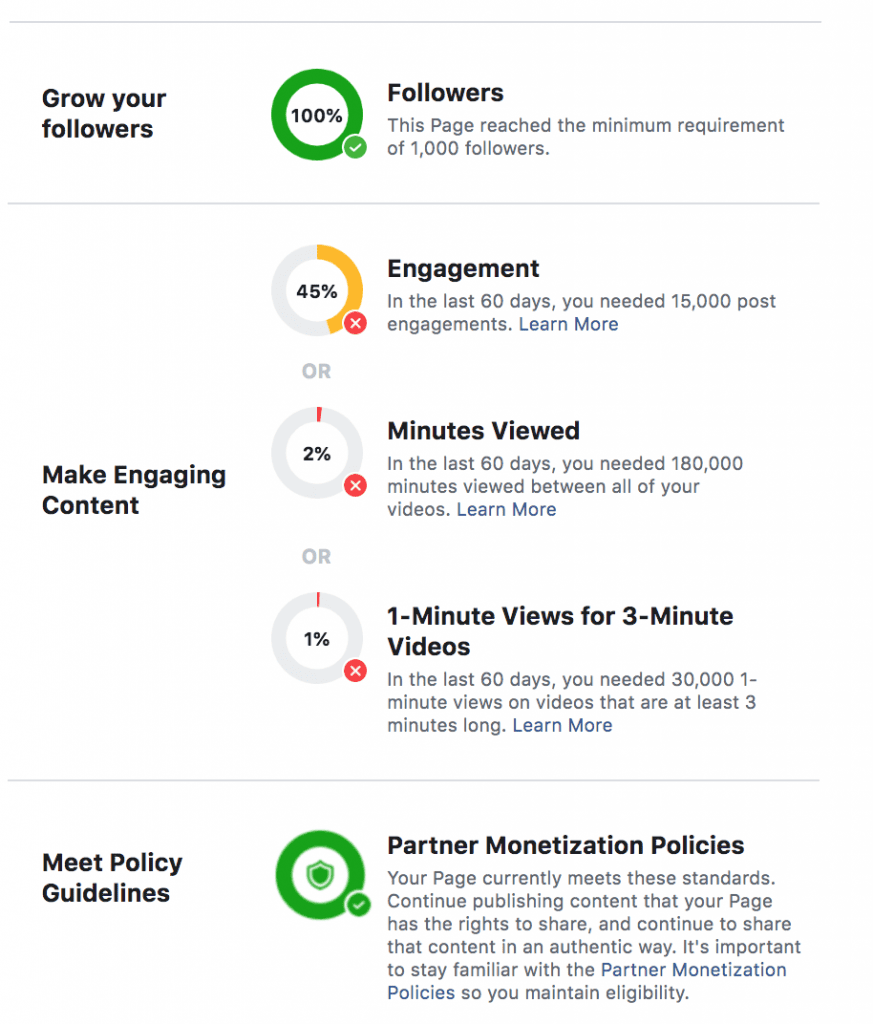 Haven't met the requirements?
Not a problem. It'll also show you what criteria you're missing, and your progress on the requirement.
---
Interested in measuring social media analytics across different platforms? Keyhole is a real-time conversation tracker that provides social media, keyword, and hashtag analytics for Twitter, Facebook, Instagram, and other platforms. Get started for free.