Is your company pushing for rapid Twitter growth?
It's what many small and medium businesses look to do when using social media to help level the competition against big rivals.
As a result, niche brands have birthed innovative campaigns and strategies to follow.
With a look at their hashtag, keyword and username mentions, here's how five of the best small and medium business Twitter accounts built their reputation:
1. Kogi BBQ (@KogiBBQ)

Tweets: ~25,000
Following: ~2,000
Followers: ~144,000
Profile Description: "so bomb"
A Korean-Mexican fusion food truck, Kogi BBQ has capitalized on Twitter's mobile-centric nature to amass more than 140,000 followers.
More than 63% of users access the social platform using their phones and tablets, according to Convince and Convert.
With that in mind, the traveling barbeque business tells people exactly where they're going to be. They do so by tweeting their:
Current address

Directions

Upcoming schedule
Along with pictures showing where they parked and what they're cooking, Kogi BBQ shares this information throughout the day. It helps inform followers as the truck drives across the United States.
Keyword, Hashtag and Username Mentions at a Glance on Keyhole.
Over a week, it's normal for around 100 users to tweet with "@KogiBBQ." Many people also write "Kogi BBQ" or "KogiBBQ" without tagging the food truck.
From March 24 to 31, as shown in the timeline above, this activity generated more than 900,000 impressions.
READ: How Coke Generated $100,000 Worth of Free Twitter Impressions in One Day
2. Roger Smith Hotel (@RSHotel)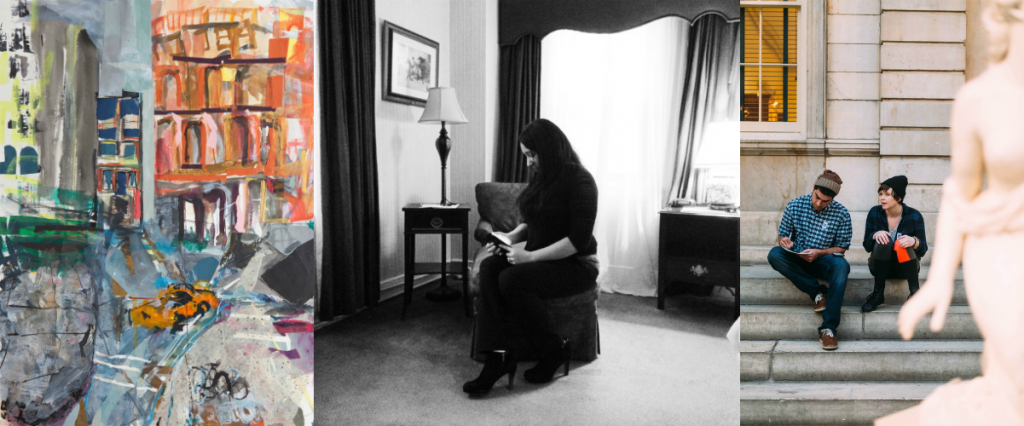 Tweets: ~11,000
Following: ~6,500
Followers: ~16,000
Profile Description: "New York City – Midtown, Manhattan. Home away from home. People. Art. Stories. Ideas. Book direct for 10% off best available rooms rate. http://bit.ly/RSsocial"
Competing against corporate hotels in the heart of New York City, the Roger Smith differentiated itself by mixing promotion and content marketing.
The hotel's initial growth largely came from two tactics:
        A. Influencer Marketing
Confident in their hotel's charm, the Roger Smith team reached out to journalists and lifestyle social media influencers.
Offered a free stay in Manhattan, many took the offer. After, they tweeted about their good experiences.
Word-of-mouth quickly expanded the Roger Smith Hotel's audience, making the brand a case study in successful influencer marketing and audience outreach.
READ: How to Run an Influencer Marketing Campaign on Twitter
        B. Discounts
If you read the profile description above, you'll know that the hotel offers 10% discounts to its Twitter audience.
Why wouldn't you visit the account — hit "Follow" while you're at it — and book a room through Twitter instead directly visiting the hotel website?
It's normal to see almost 100 users per week tweeting to "@RSHotel," or using keywords such as "RS Hotel" and "Roger Smith Hotel." And with a reach of almost 300,000 users, it's clear why the Roger Smith is also known as the "Social Media Hotel."
By working to earn that reputation, the boutique hotel gained follows from social media and small business thought-leaders such as:
3. Uniqlo (@UniqloUSA)

Tweets: ~10,000
Following: ~3,000
Followers: ~47,000
Profile Description: "The official Twitter of @uniqlousa. Get to know us in 140 characters or less!"
Uniqlo isn't a small or medium business. Yet the casualwear brand is dwarfed by competitors such as H&M and Zara.
It seems counterintuitive, but the marketing team drew attention to the @UniqloUSA profile with a Pinterest campaign.
Knowing pinners scroll through boards waiting for something to catch their eyes, Uniqlo created attention-commanding content. Images of the brand's dry-mesh T-shirts moved and changed colours as users scrolled.
Here's a link to a video explaining the process and results.
As Uniqlo racked up 55 million Pinterest impressions, the brand also says it earned more than 6,000 mentions and 18 million Twitter impressions as users posted about the unique campaign.
Over a couple of days, @UniqloUSA can see up to 2,000 users tweeting at and about them with keywords such as "Uniqlo."
In the timeline above, activity between March 30 and 31 generated more than 8 million impressions.
4. The Brooklyn Circus (@TheBKCircus)

Tweets: ~6,000
Following: ~180
Followers: ~13,000
Profile Description: "The Brooklyn Circus/BKc is currently distributed in New York || San Francisco || London || Japan || Korea || Denmark ||"
This New York-based men's clothing brand won the 2013 #SmallBusiness Shorty Award for "effectivity using the social web to grow their company."
Here's a look at The Brooklyn Circus's prized Twitter strategy:
Visual Content Focus –

@TheBKCircus will post up to five new images a week. Not only do they showcase clothing, but fashion events and Brooklyn itself. This variety illustrates The Brooklyn Circus's roots and catalogue, humanizing and promoting the brand.
Brand Hashtag Use –

The Brooklyn Circus tags posts with

#thebkcircus

, and encourages followers to do the same when tweeting their own pictures. This way, they can share their content with the social community.
Unless there's an event or social media promotion, @TheBKCircus and its hashtag don't receive much Twitter attention.
But the menswear shop prioritizes Instagram — not a shock given the platform's visual nature and algorithm that benefits small business owners. It has 68,000 followers and usually earns more than 1,000 likes when sharing content from its diverse photo collection.
READ: The 10 Best Fashion Social Media Campaigns
5. SmartBear Software (@SmartBear)

Tweets: ~11,000
Following: ~8,000
Followers: ~15,000
Profile Description: "Software quality tools for the connected world. @soapui, @ready_api, @SmartBear_Perf, @testcomplete, @qacomplete, @collaboratorsb, @loadcompletesb"
The Massachusetts-based company rapidly grew its Twitter following with a campaign that doubled mentions and increased website traffic by 120%.
The goal? Show the business's friendly side.
The tactic? Show off the people who create SmartBear development tools with a Where's Waldo? spin.
Where's Dain? involved hiding a developer's picture throughout the company website. Once visitors found him, a Twitter box appeared. It encouraged them to enter a T-shirt contest by tweeting a set message that included the SmartBear handle and hashtag.
The campaign worked because it:
Showed personality –

Many people aren't used to seeing this sort of character from a software company. The campaign's playful nature likely took SmartBear's online audience by surprise, making it viral.
Was fun –

A clever take on a popular game, it's safe to say participants had fun scouring the business's website. As a bonus,

they learned more about SmartBear

.

Delivered prizes –

Not many people object to winning.
A typical week will see 150 to 200 users tweet at @SmartBear or use keywords such as "Smart Bear." Together, the posts can generate more than 2.5 million impressions.
You'll notice spikes in posting activity in the timeline above. They demonstrate the relationship between content and social media, as the spikes largely coincide with releasing and promoting blog posts.
These small and medium business Twitter accounts each built a strong reputation with different tactics, practices and campaigns.
You can follow their examples. But they show there isn't a sole, defined way to grow a large social media presence.
Work to refine a unique approach — you may soon find yourself in a Twitter case study!
---
Keyhole is a real-time conversation tracker that provides keyword and hashtag analytics for Twitter and Instagram. Get started for free and search your brand now.