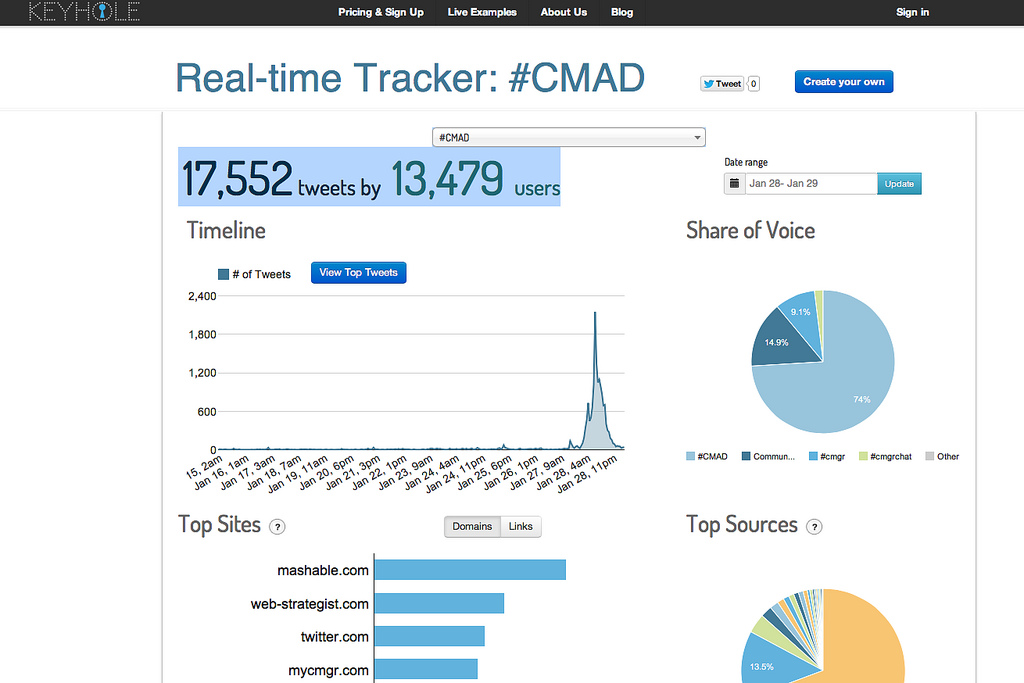 Jeremiah Owyang wrote a great summary for #CMAD, which you can read here:
Wrapup: Community Manager Day 2013, Trended
It also included Keyhole's tracker for #CMAD, which showed over 17,500 tweets by almost 13,500 different users. Congrats to all the Community Managers who were celebrated, and for those who contributed to building all this awareness!
Go team!