A lot of people use Keyhole to track influencer campaigns. In other words, you've engaged influencers to help amplify campaigns you're running and use Keyhole to measure their reach and engagement. Today, most users do this manually by filtering for influencers in the Excel report.
We're excited to announce a new feature that makes influencer tracking much easier!

This means that you can specify influencers prior to campaigns, and Keyhole will only measure activity by these accounts. Here are step-by-step instructions on how to use Keyhole to track influencers.
Step 1) On your My Tracks page, click Advanced

This will take you to the Advanced tracker setup page, where you can specify more than just hashtags.
Step 2) On the New Tracking Campaign page, select "Specific users only"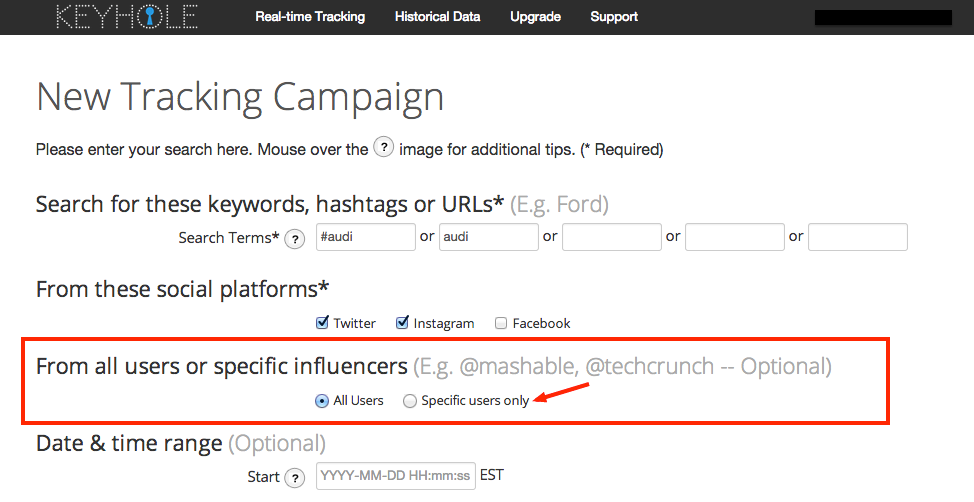 In this case, you don't want to track all accounts using the hashtag, but just specific influencers. This option allows you to specify users for the tracker.
Step 3) Enter the influencers' account names to be tracked for each platform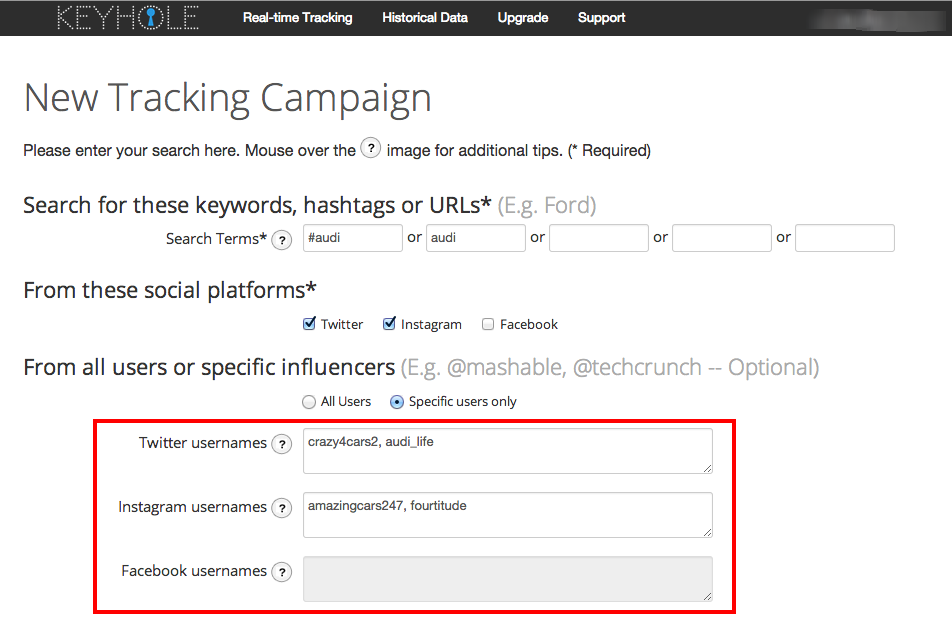 For each platform, Twitter, Instagram and Facebook, enter user account names separated by commas. The number of accounts permitted depends on the plan you are on.
Also note that each platform's text box is only editable if the platform is selected in the question above.
Result: Only posts by specified influencers are captured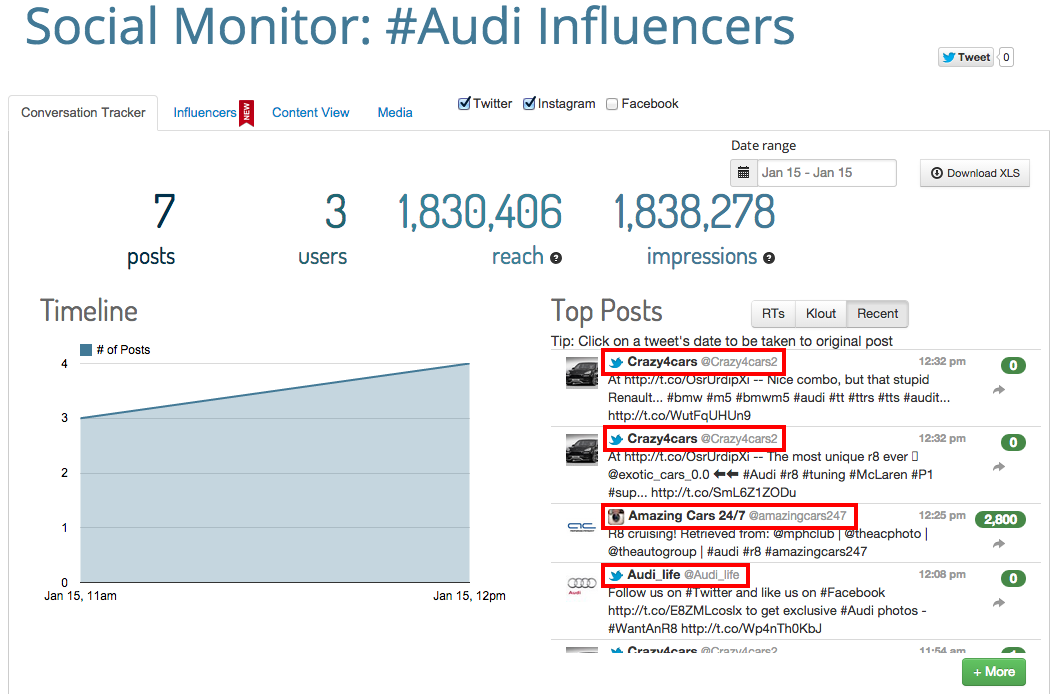 Only posts by specified influencers are captured in this Keyhole tracker. Similarly, the downloadable Excel file will also only include posts by these influencers.
Hope this new feature makes it easier to report on the success of your influencer campaigns and, as always, send us a note with any questions!
---
Keyhole is a real-time conversation tracker that provides keyword and hashtag analytics for Twitter and Instagram. Get started for free and search your brand.