Social Media Analytics for Sports Organizations to Outplay the Competition
Keyhole is the essential tool in a veteran marketer's repertoire, tracking fan, media and opposition social activity to help your digital team quantify performance and plan initiatives.
Scout the Competition's Social Strategy to Guide Upcoming Campaigns
Focus your analysis on your biggest rivals, tracking real-time metrics surrounding their fan reach, engagement and influence. Use the tactics that breed success and discard the ones that don't, building social campaigns the opposition will envy.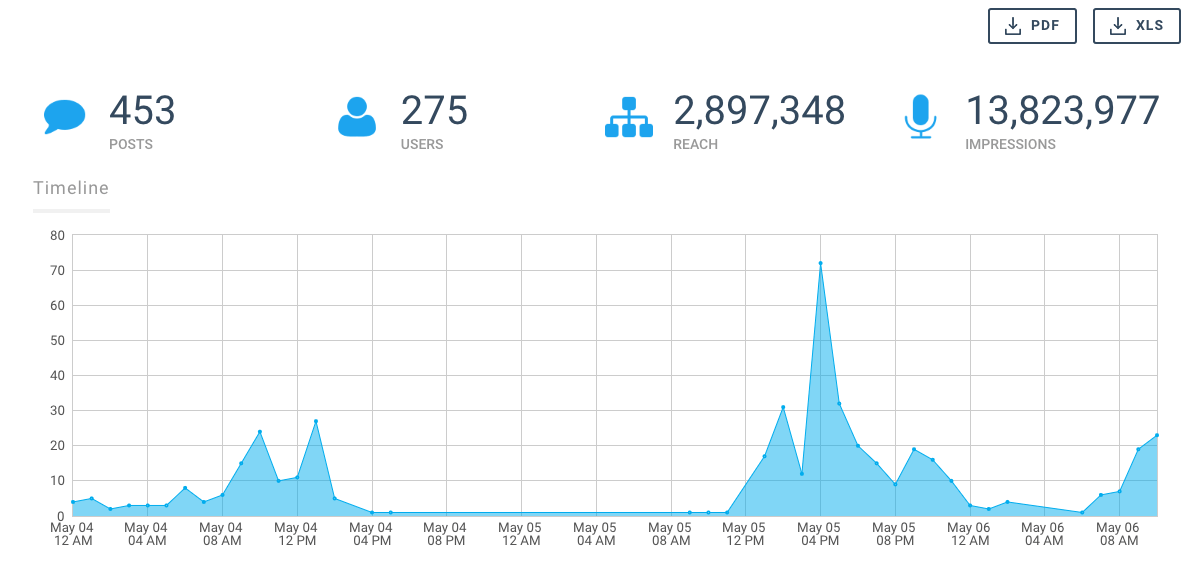 Identify the Content that Makes Your Campaigns Win, and Gain Insights into Why
Eliminate doubts into what makes content go viral. Keyhole's visual presentations of real-time data show you how certain trends become winners and others are busts, so you can keep doing what works.
Understand How Other Sports Organizations Engage Their Fans to Generate Buzz
Leverage insights from the biggest sports teams, groups and leagues in the world. Set up Keyhole trackers on their URLs, keywords and unique hashtags so you can learn why their social presences are so impressive.


Keep an Eye on the Reporters and Influencers Who Impact Your Brand's Perception
Measure what leading experts and reporters say about your brand to engage fans. Keyhole's unique Influencers tab gives clear insights into how they drive meaningful conversations, pointing out opportunities for you to have your say.
Start tracking Social Analytics with Keyhole
Get all the data around your hashtags, keywords, and URLs
See Plans and Pricing