Learn how Keyhole impacts its customers globally and brings a difference that they want to see.
We know it's daunting to invest in a new tool. That's why we have created this segment to showcase our favorite success stories where we reflect our client's experience with Keyhole.
Let's see how Twiva used Keyhole to automate campaign reporting for its clients in this particular story.
What does Twiva do?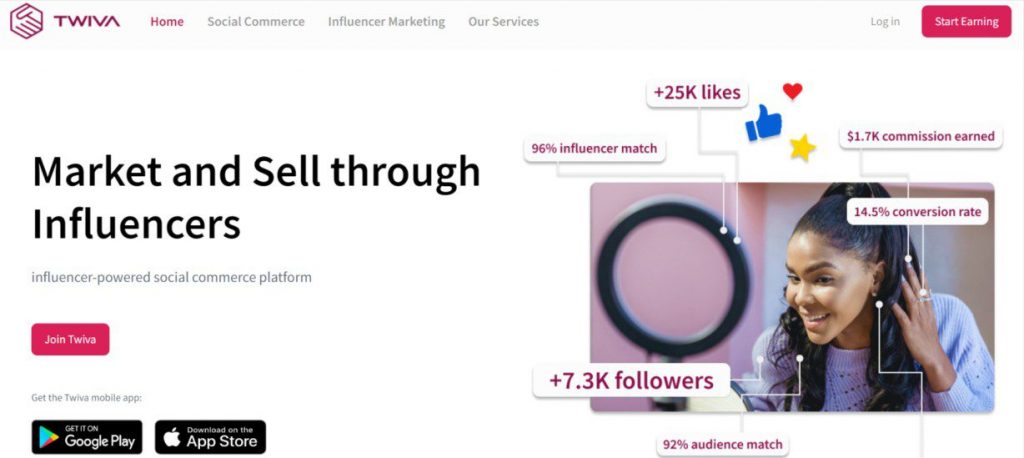 Based out of Kenya, Twiva is an award-winning influencer-powered social commerce platform. Multiple brands like Decathlon, Mastercard Foundation, Novartis, etc., use Twiva to list their products and campaign briefs.
Twiva matches these briefs with influencers to help brands in promoting their products. Once the campaign is completed, influencers are paid commissions for the traffic and sales generated.
While working with brands, Twiva needed a way to showcase performance metrics and prove their ROI. Let's see how they do it.
What data does Twiva need to prove ROI to brands?
To help brands benefit maximum from the platform, Twiva's team had to track the following:
Individual Influencer Posts: To assess the visibility and conversion goals of brands
Brands' Social Profiles: To compare the profile growth of brands before and after running campaigns
How did Twiva get this data before Keyhole?
Most of the team effort went into manual data fetching. They had to check whether the onboarded influencers shared the promotional posts. They also tracked the overall campaign's effect on brand profiles.
Each metric was further captured in spreadsheets. That wasn't all! Twiva had to sweat for creating campaign performance reports manually every single time.
What was the issue with this approach?
Twiva spent a hefty amount of time maintaining messy sheets to jot down their analysis after cross verification. The entire process was also inaccurate at times.
Hence Peter Kironji, the CEO, started looking for a tool that automated this entire process. He then stumbled across Keyhole, a solution they exactly needed.
How did Twiva benefit from Keyhole?
After adding their clients' social media profiles to Keyhole, Twiva can now monitor several brands' social media accounts in one shot.
It's even easy to group influencers of specific campaigns and compare each one's contribution in terms of traffic, sales, or engagement.
With Keyhole, they are able to generate accurate profile reports and measure the overall growth in followers and engagement. It's equally easy to share them with their clients in minutes.
What was their biggest win after using Keyhole?
Now that these campaign reports are automated, the effort that went into manual tracking was totally eliminated. This change in approach gives Twiva the bandwidth to cater to multiple brands.
After using Keyhole, Twiva is scaling up rapidly and onboarding more brands by delivering detailed reports on influencer-powered campaigns.
Do you need help with your reporting hassles too?
If you're manually managing your social media reports, it's time to switch. Like Twiva, you can utilize all automated reporting benefits and much more with Keyhole.
Book a demo with us and discuss how Keyhole can help you scale on social media effectively. See you on the other side!