Learn how Keyhole impacts its customers globally and brings a difference that they want to see.
We know it's daunting to invest in a new tool. That's why we have created this segment to showcase our favorite success stories where we reflect our client's experience with Keyhole.
Let's see how Nestle US used Keyhole to end all campaign tracking hassles in this particular story.
What does Nestle US do?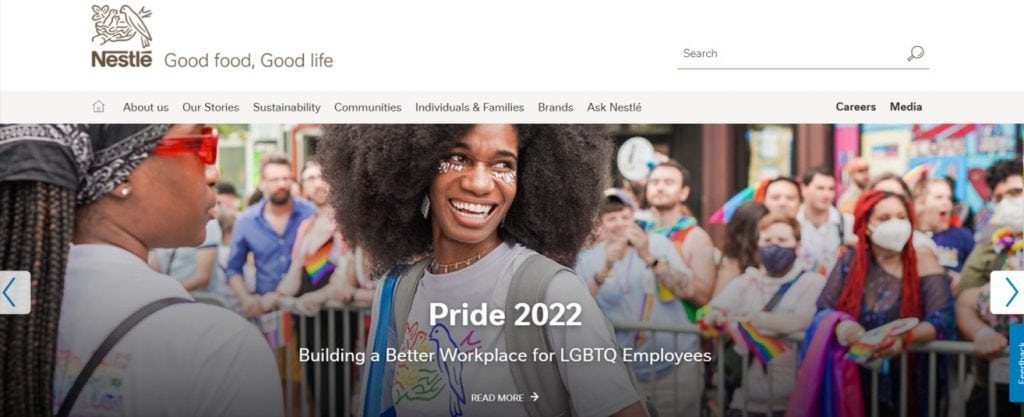 Nestle US is the popular branch of the world's largest food and beverage company. They have continued to launch a wide range of products, right from baby food to healthcare nutrition. With 30,000+ employees across 31 states, the conglomerate in the US runs campaigns throughout the year.
Each of their campaigns focuses on new product launches. Nestle US resorts to local influencer marketing strategies to create a demand for their latest release. It is one of their top marketing hacks that also reveals the geographical popularity of promoted products.
They had to track all campaigns to find place-wise product demands. Let's see what the process looks like.
What data does Nestle US need to measure product launch success?
The marketing team at Nestle US groups their product releases in series. They reach out to local influencers and ask them to promote each series. This results in running multiple local campaigns promoting numerous products.
They require metrics related to the following segments to evaluate the campaign's success:
Local influencers that bring them maximum ROI
Location-wise popularity of the particular product series
How did Nestle US get this data before Keyhole?
The team at Nestle US did the manual drill of keeping up with local influencers and tracking their series-specific posts. They repeated the same process for multiple locations.
Since the team was remote, each member would be responsible for creating series and location-specific reports to track progress.
What was the issue with this approach?
The entire chore was hectic and overwhelming. The whole touching the base over emails was also frustrating. Plus, it was pretty tricky to capture the real-time insights manually. Despite the hard work, the reports were inadequate and lacked credibility.
How did Nestle US benefit from Keyhole?
After much hunting, Nestle US found Keyhole to best match their needs. With Keyhole, grouping influencers' locations and series-wise became surprisingly easy.
They could even analyze sentiments and the overall response to their campaigns in a specific location. Lastly, automating reports was just a matter of a few clicks.
What was their biggest win after using Keyhole?
Not one but all team members saved several hours each day that they otherwise spent on influencer monitoring. By just automating report generation alone, they cut down 50% of the manual work weekly.
With Keyhole's shared access, even the remote team collaboration improved considerably. Now it's easy for the marketing team to scale their campaigns and prove higher ROI to decisive boards.
Do you need help with your reporting too?
Don't think twice; automate your campaign reports with Keyhole immediately. Like Nestle US, you can benefit from reporting and much more with Keyhole.
Book a demo with us and discuss how Keyhole can help you boost your brand on social media effectively.