Social Media Analytics for Researchers Who Delve into Data
Keyhole is an essential tool for marketing, communication and Internet scholars to track reach, influence and engagement data pertaining to social trends and campaigns of any size.
"Keyhole is incredibly easy to use and allows me a lot of flexibility in how to work with data ... I recommend Keyhole all the time because I love its data visualization, its real-time data analysis and the flexibility in data analysis."
Access Historical Social Media Data to Increase a Project's Sample Size
Explore historical reach, influence and engagement data on Twitter and Instagram. Keyhole offers historical data reports based on your unique needs, allowing you to expand your library of posts to analyze.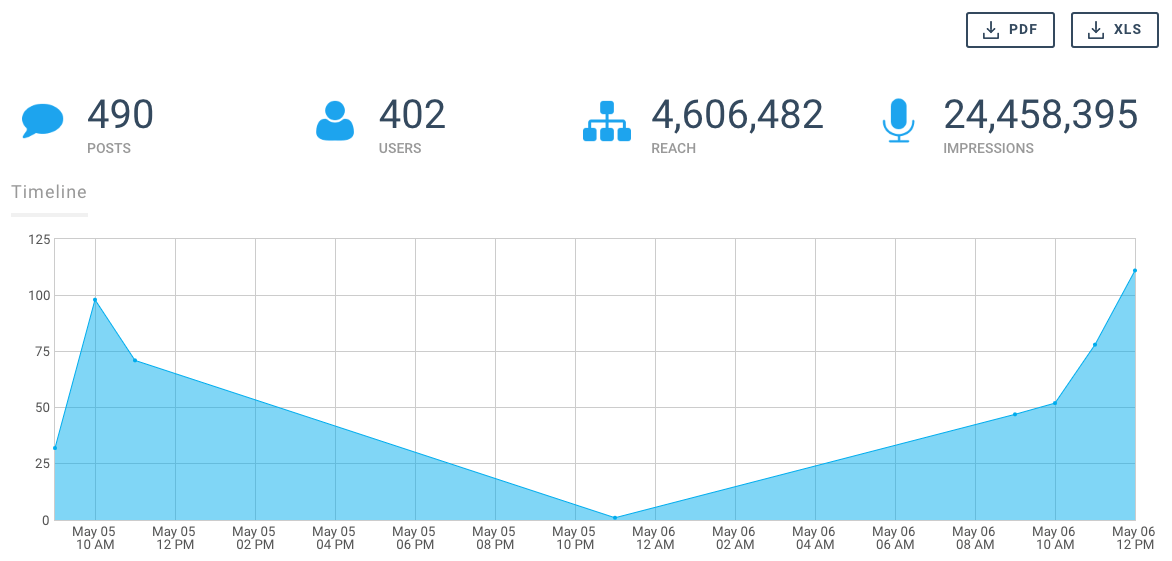 Study How the Biggest Digital Presences Engage their Fans
Create case studies looking at the largest users, trends and campaigns in social media. Keyhole examines a virtually-limitless amount content, delivering information you can use in your next research project.
Gain Insights into the Social Influence of Authorities and Thought-Leaders
Discover how much sway social influencers have over their audiences. Keyhole's unique Influencers tab ranks posts based on reach and engagement data, demonstrating how effectively some users encourage others to interact and take action.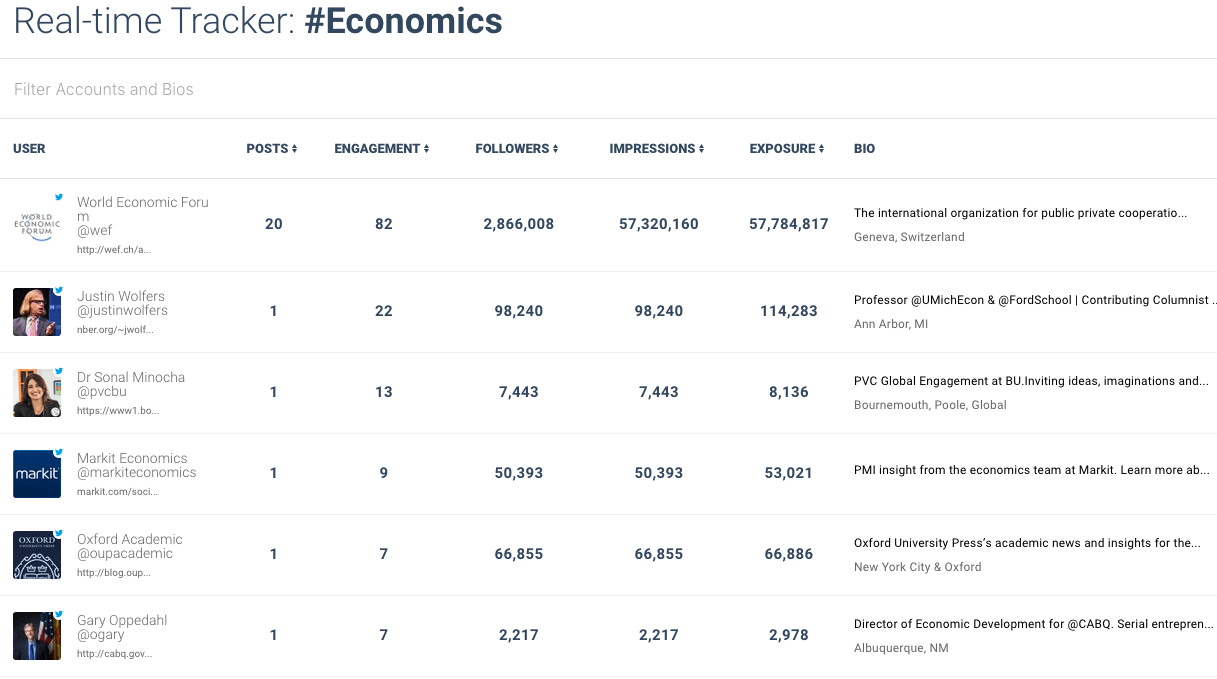 Analyze the Qualities of Content Pieces that Drive Successful Campaigns
Examine why certain pieces of content go viral with automated quantitative analyses. Keyhole's charts and graphs simplify real-time data, illustrating why users interact with certain trends but ignore others.
Start tracking Social Analytics with Keyhole
Get all the data around your hashtags, keywords, and URLs
See Plans and Pricing