Keyhole recently rolled out a new feature called Alerts. It's a quick and simple tool added to our Keyhole analytics tool that allows you to increase precision while decreasing noise in your marketing. With Alerts, you can track keywords mentioned in all posts across  Twitter and Instagram with filters that allows you to adjust: Frequency of Alerts, Level of Influence, and Volume of Conversation you want to track. Best part – you can connect up to five different email addresses to get these notifications!
This feature can be used for:
Social listening
Influencer targeting
Copywriting
Competitor monitoring
Detailed posts with actionable points on how to use Keyhole and Alerts for each of the mentioned activities are on the way – follow the Keyhole blog and stay tuned!
In the meantime, let me show you how to use this tool.
STEP 1. Start a new search on Keyhole. I decided to search for Seoul Fashion.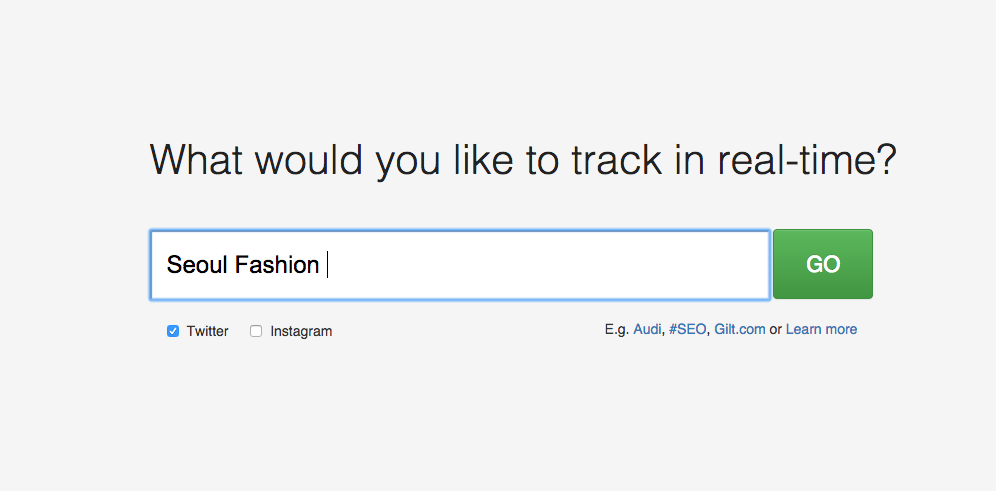 STEP 2. Click 'Advanced' when you're taken to the New Tracking Campaign page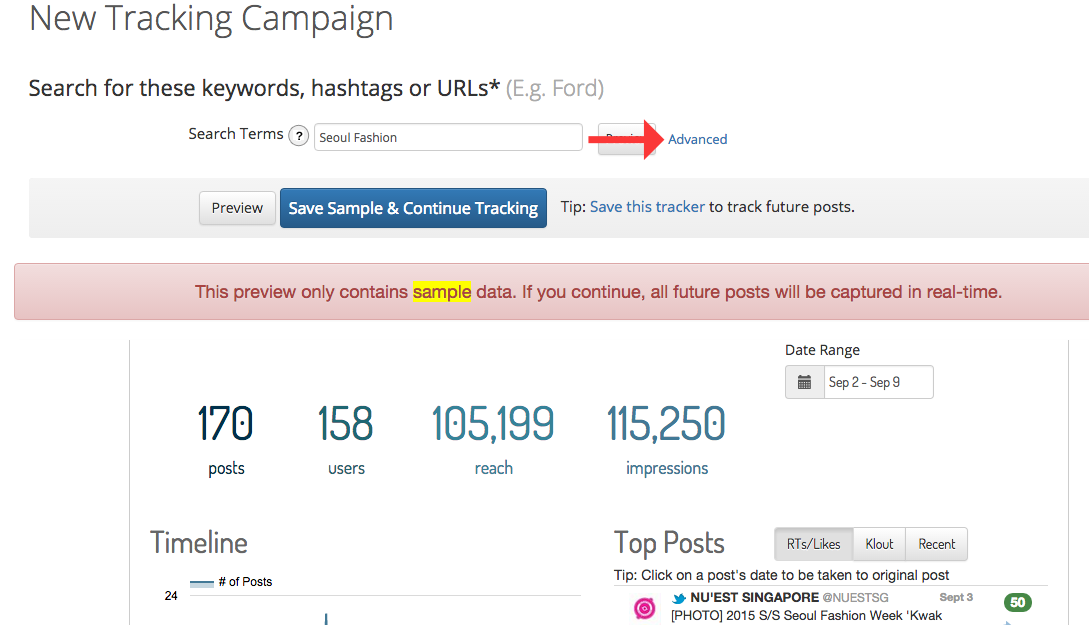 STEP 3. Click on arrow button next to Alerts under Parameters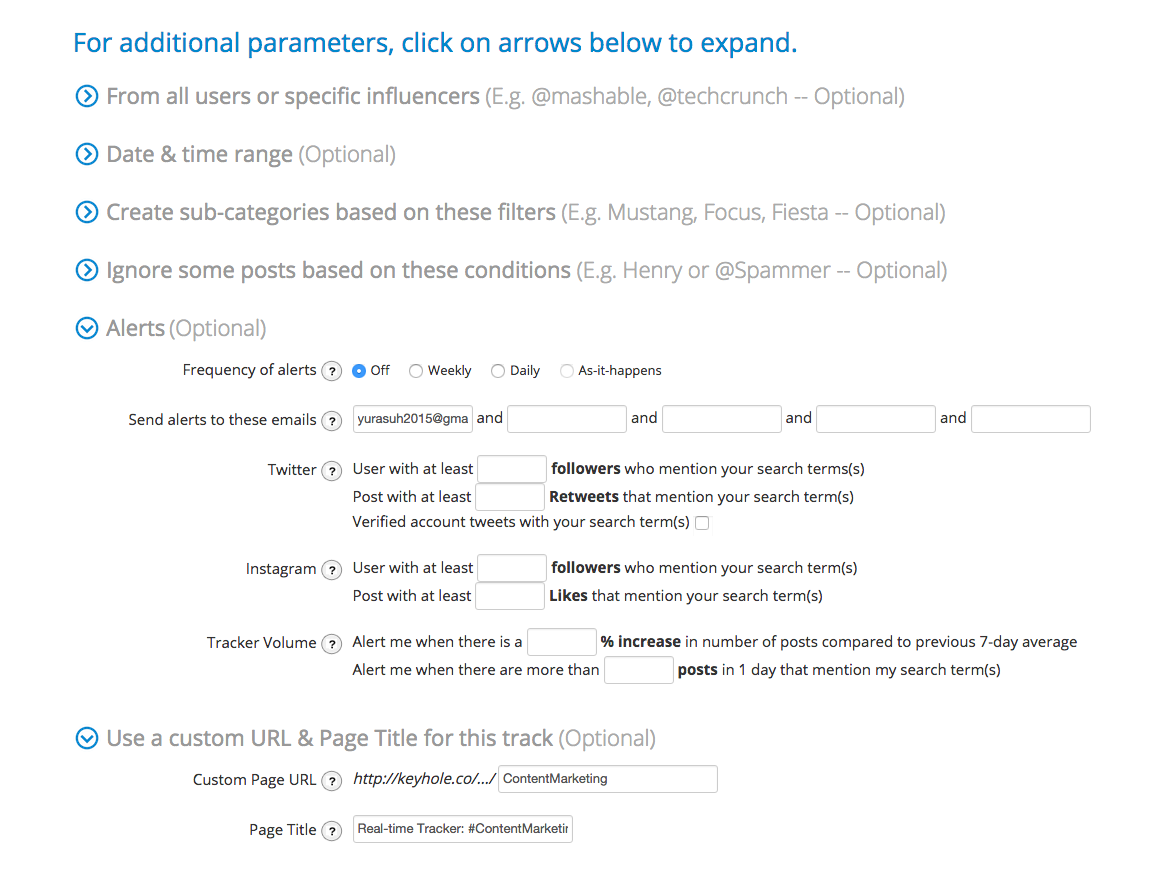 STEP 4. Set your filters. I decided to get alerts delivered to my personal email, notifying me anytime a Twitter user with 3k+ followers or an Instagram user with 2k+ followers talks about "Seoul Fashion" on an As-it-happens basis.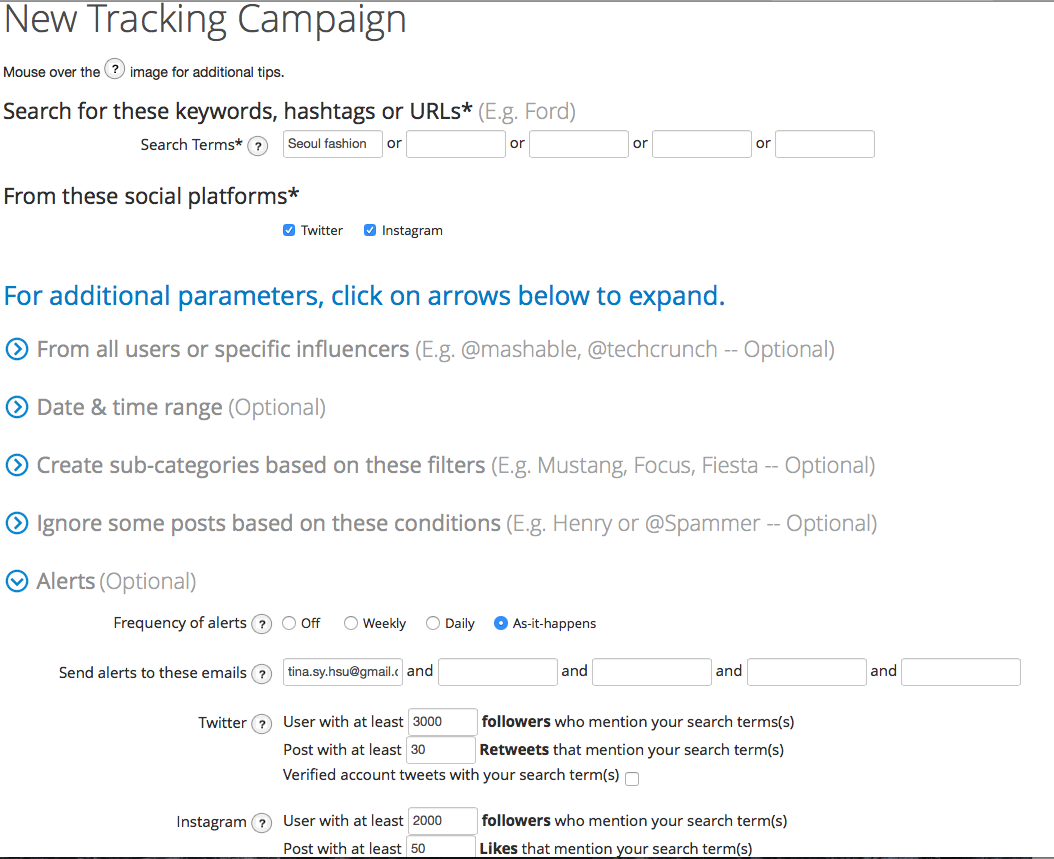 STEP 5. DONE. Receive emails and never worry about missing important events again!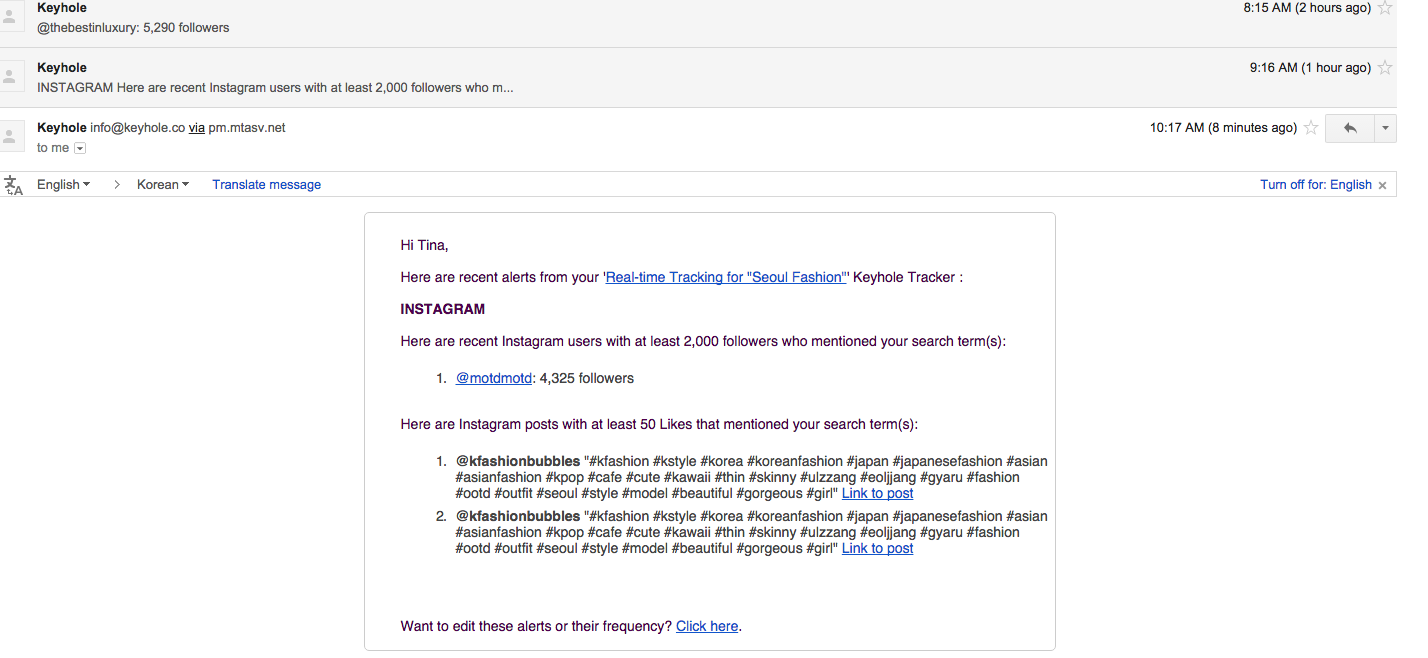 You get directed to the exact post when you click on it. How cool is that?!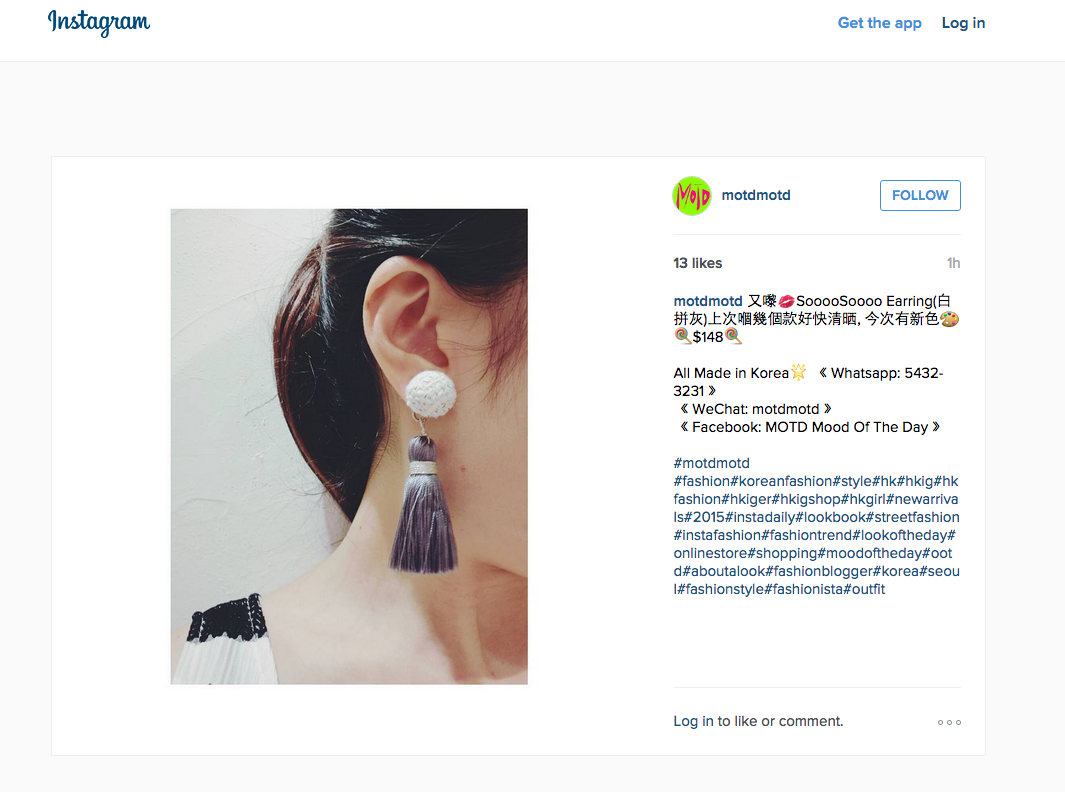 Let me know @keyholeco if you have any questions, or you can also comment below. Also, let us know what you think about this new feature. Are there any other features you'd like us to push out? We'd love to hear you!
For social-media geeks, be sure to follow this blog for the latest in Social Media Marketing to keep on top of your game.
---