We're thrilled to share with you a new feature as part of our Keyhole plan – Alerts! Never worry about missing out on influencers talking about your brand, product, or anything, really. With Alerts, you can track keywords mentioned in all posts on Twitter and Instagram. You can also…
Adjust the frequency of alerts [As-it-Happens, daily, weekly]
Get email alerts to up to 5 e-mail accounts
Set your own metrics for who an influencer is, depending on your business needs
Track volume of conversation that is happening around your keyword
For new trackers, click the
Advanced
 link, or for existing Keyhole tracks, go to
My Tracks
and press
Edit
on one of your trackers. Scroll under the parameters section to see the Alerts feature. Read our step-by-step guide on
How to Use Alerts for Marketers
for a more detailed run-through.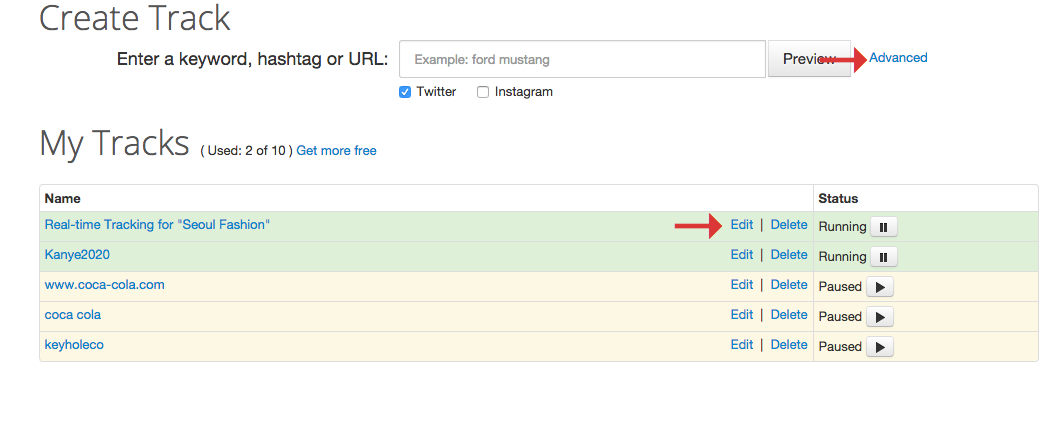 Under parameters for Advanced, you"ll see Alerts added on to your existing tools.

What do you think about this new feature? Yay or nay? Comment below or tweet at us
@keyholeco
if you have any questions! Also, make sure to follow our blog for up-to-date tips, tricks, and tales on Social Media Marketing to keep on top of your game.
---